Hey, people. Steven and Andrew are back at it again, testing expensive and cheap food to see if it's worth it to spend the extra money. This time, they're livin' the carnivore's dream and tasting steak:
After their last magical food adventure, Steven decided that Andrew was his OTP (one true palette <3) and invited him out again.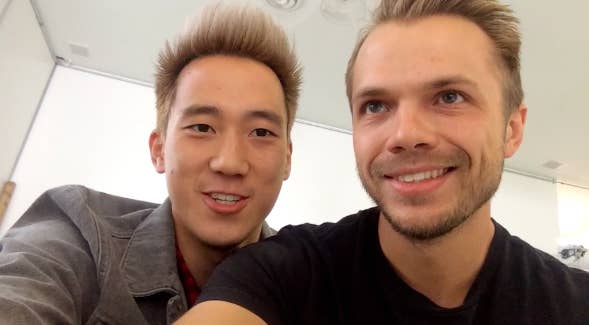 The guys would be tasting three different steaks at three different price-points: $11, $72, and $306.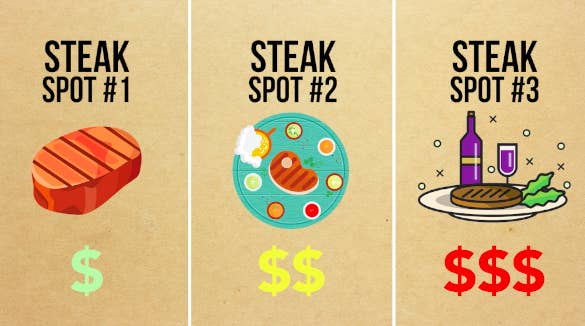 First up, the cheapest option was Uncle John's café in downtown Los Angeles. Uncle John's offered a steak, eggs, fried rice, and pancake plate for only $11. WHAT A STEAL, PEOPLE.
And the verdict? It was pretty damn good! Steven said the restaurant reminded him of Mama Lim's very own cooking...
...which obviously made Steven miss his mom very much, so naturally he had to give her a quick call to say hi.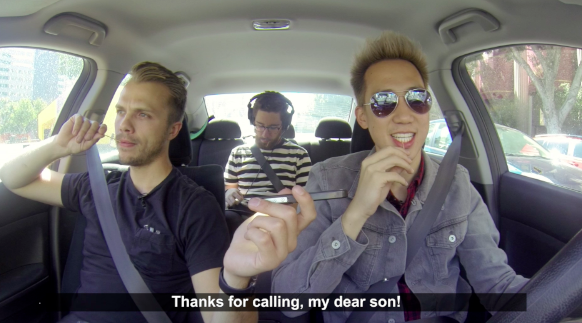 Next up, the guys headed to Nick and Stef's steakhouse to try a steak priced at $72.
And after one bite of the meaty goodness, the guys were in love again. Seriously...Steven even compared eating the steak to falling in love with his long-term girlfriend.
Finally, the duo headed to their last and final stop: The Cut in Beverly Hills. Here, they would eat a $306 steak fit for the ~stars~.
And damn, did the chef know how to cook a piece of meat.
After the first savory bite, both of the guys really started to have a religious experience.
But after a lot of meat and a lil' bit of wine, who was the winner?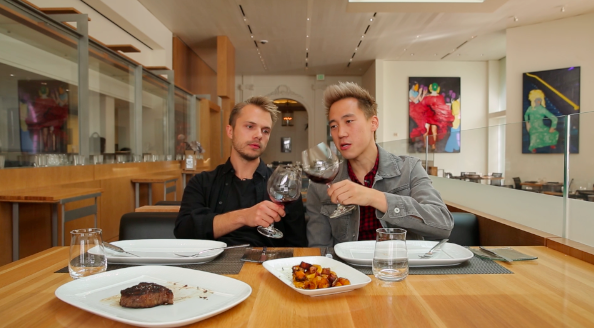 For Steven, The Cut took the cake, or uh, steak.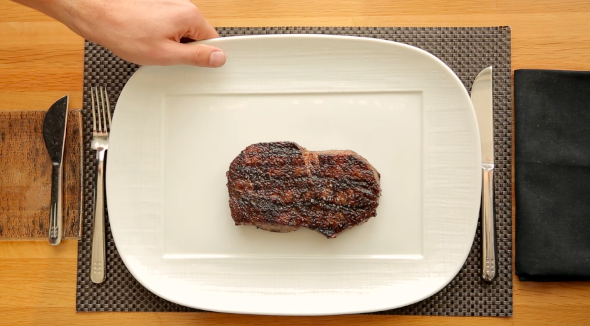 And for Andrew, Nick and Stef's was his new favorite spot.