First, we asked them if they had ever experienced emotions.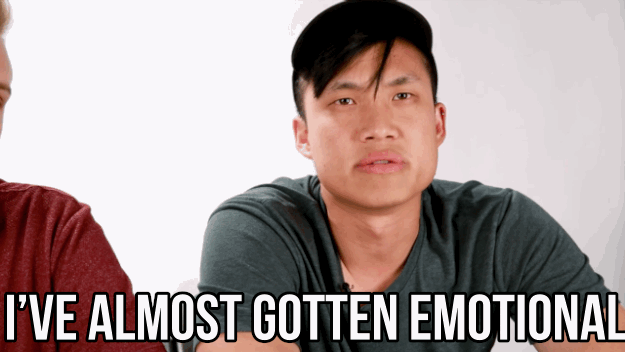 LOL, men ARE hungry all the time.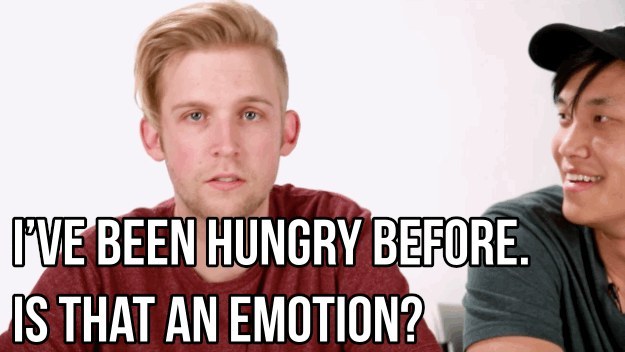 Some guys felt like emotions were an evolutionary vestige.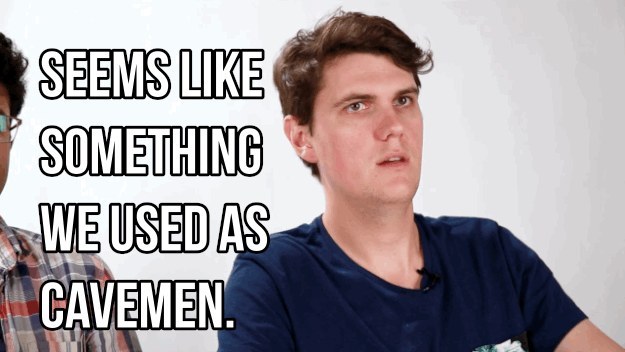 I think, honestly, some of them were kinda freaked out by the possibility of experiencing "the feels."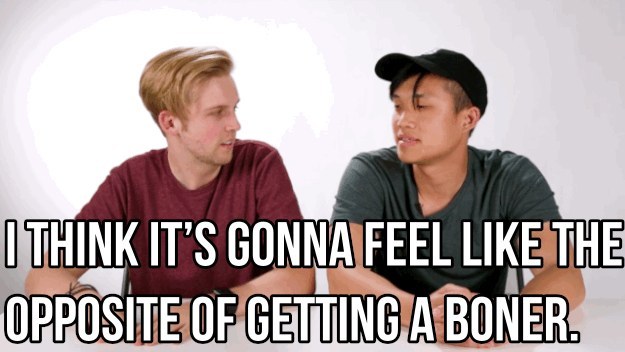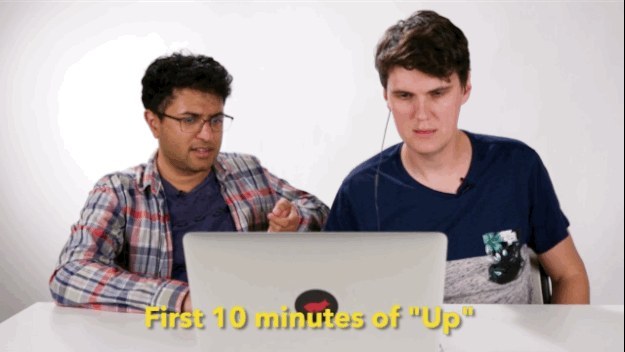 And this guy got hit with a WHAMMY of emotion-making when his girlfriend came in to break up with him.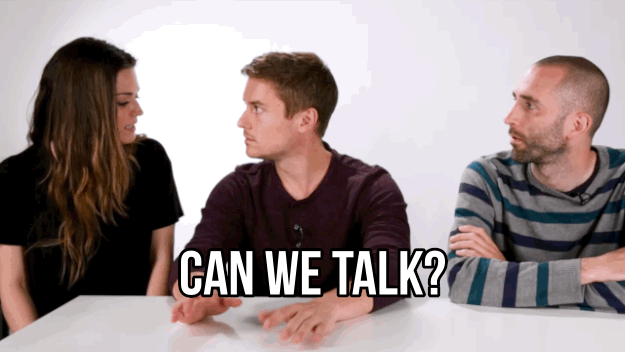 When the emotions really started kicking in, the guys were in for a RIDE.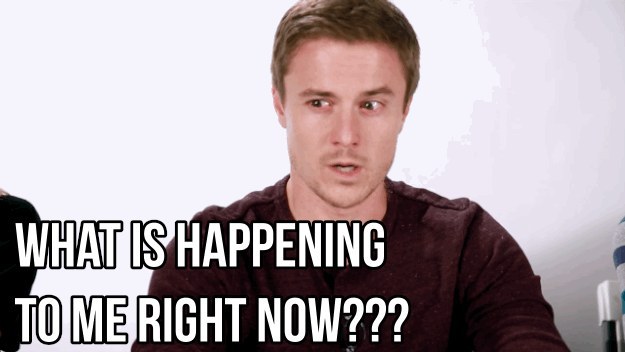 We had to explain what "crying" was.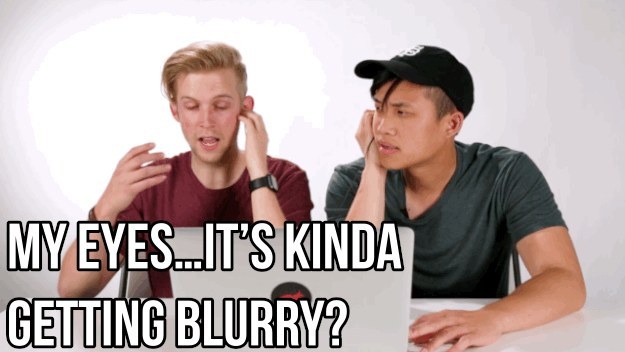 Some guys used humor and exaggeration to hide from the effects they were experiencing. Garrett asked about the rest of Up, if this is what the first few minutes were like.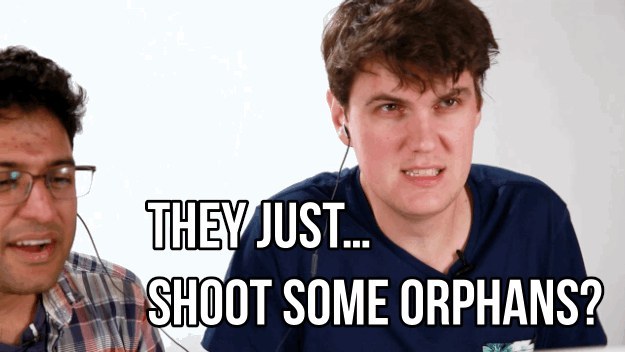 And Zach and Justin learned that tissues aren't just for "ejaculation" anymore.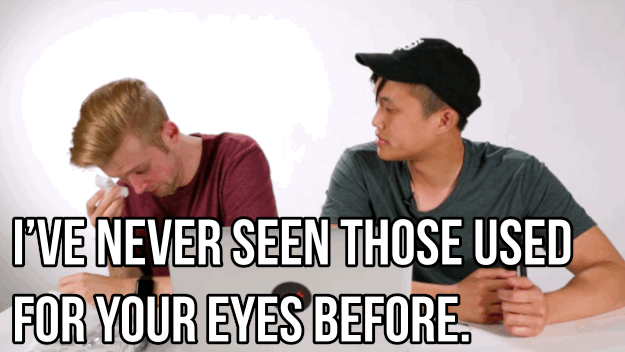 So, what did the guys think of the experience of trying feelings for the first time?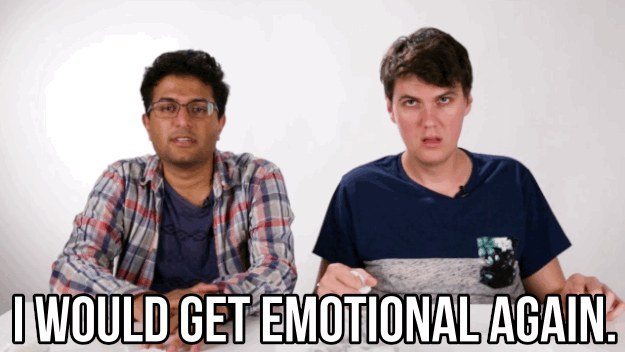 Most of them were grateful for the experience, like they were finally able to communicate and express things.