Oh sure. They look like two totally different people…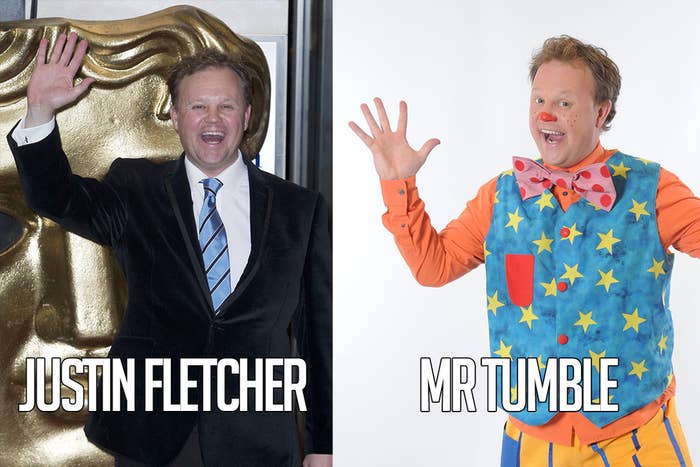 … but Google "Mr Tumble" and which Wiki entry comes up?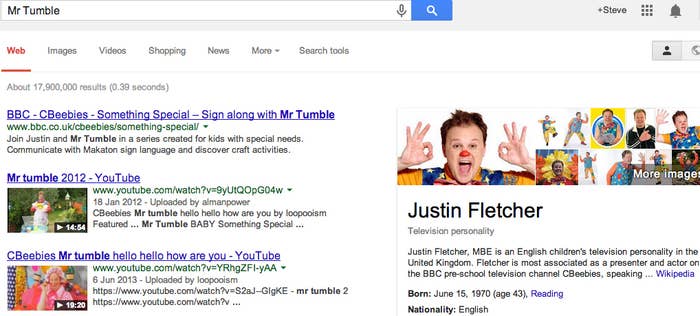 Is Mr Tumble a fiction? A lie? A 'character' created by actor and entertainer Justin Fletcher?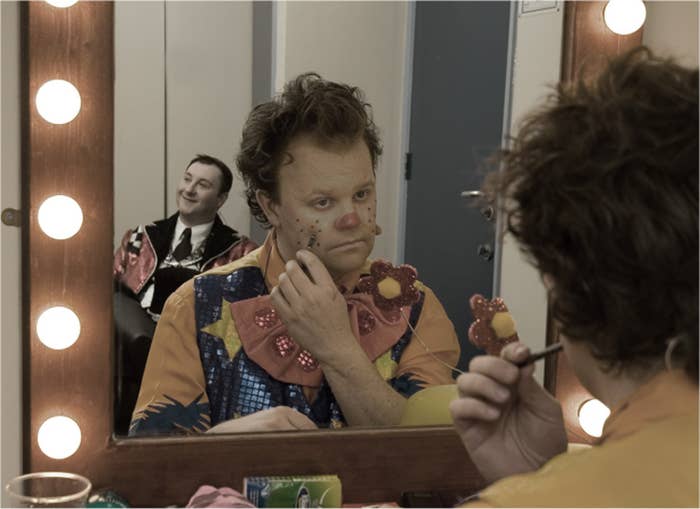 Exhibit A: In 2011, The One Show booked CBBC entertainer Justin Fletcher as a guest. Mr Tumble showed up instead. Late. Coincidence?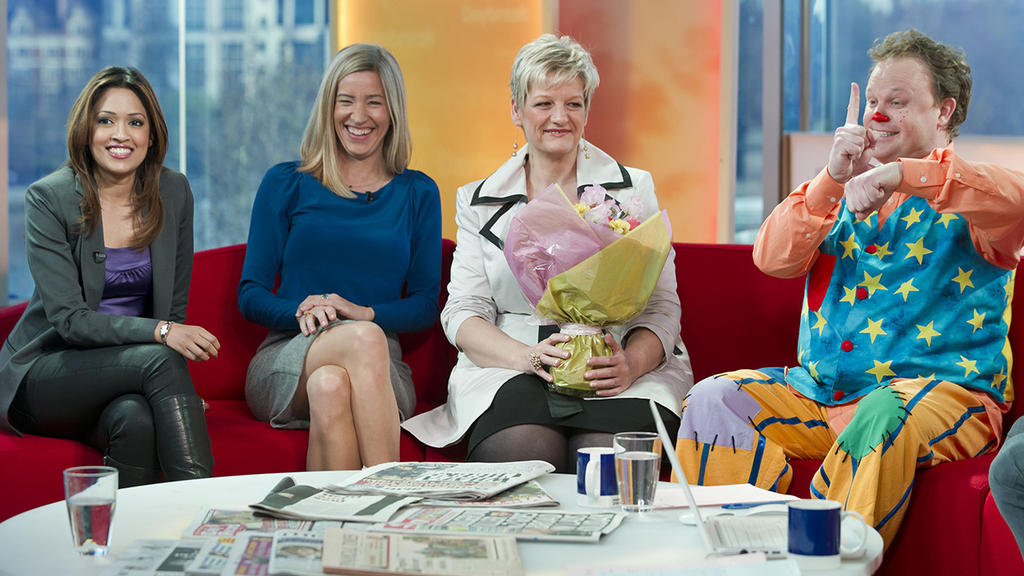 Exhibit B: In March 2013 ITV's This Morning booked Mr Tumble as a guest. Justin Fletcher showed up.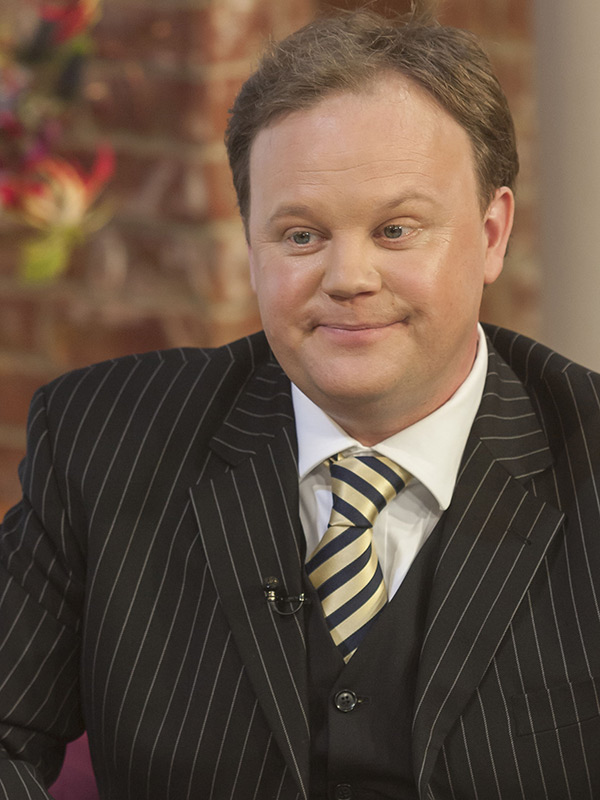 When This Morning presenter Phillip "The Schofe" Schofield asked where Mr Tumble was, this was Justin's almost involuntary response.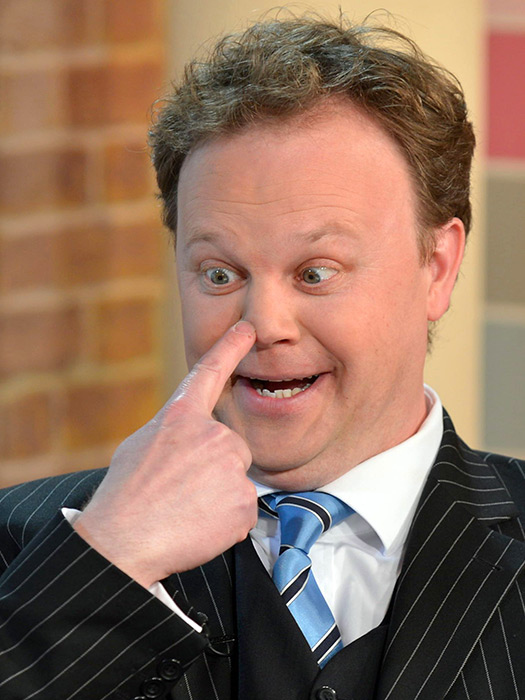 Exhibit C: Mr Justin Fletcher Tumble is making zero effort to conceal his brazen deception...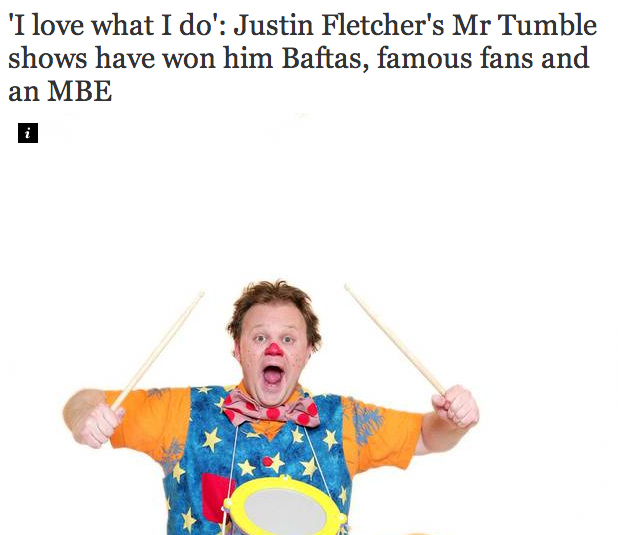 We're through the looking glass, people.