Welp. Yesterday, KTLA reporter Wendy Burch was doing an interview on live TV, when somebody literally vomited straight into her face.
Burch was reporting on a so-called "Ironman" in Hermosa Beach, California — but instead of the traditional swim-bike-run competition, this one ends with a slightly more alcoholic challenge: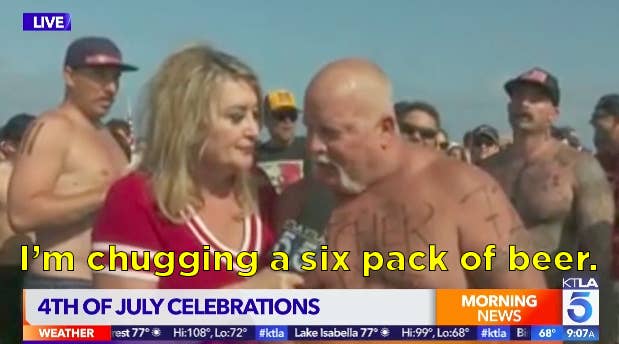 There were signs of trouble early on, when someone off-camera started hurling onto the pavement. But Burch, ever the professional, bravely soldiered on.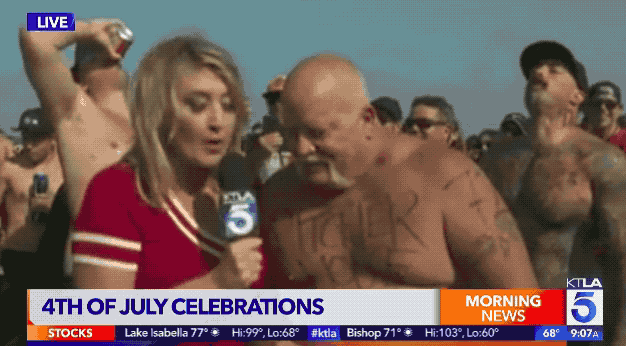 And then...it happened.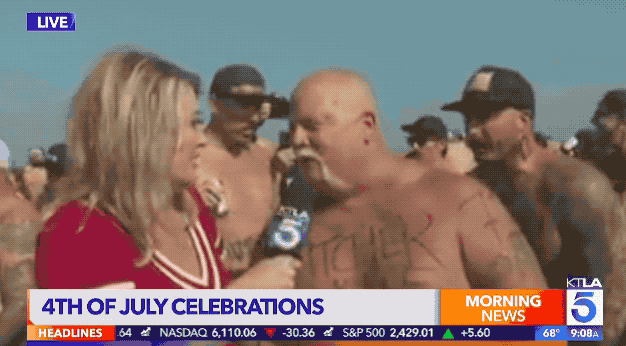 Y'ALL. HER MOUTH IS OPEN.
Producers quickly cut away to anchors in the studio, who could barely contain their horror — and laughter.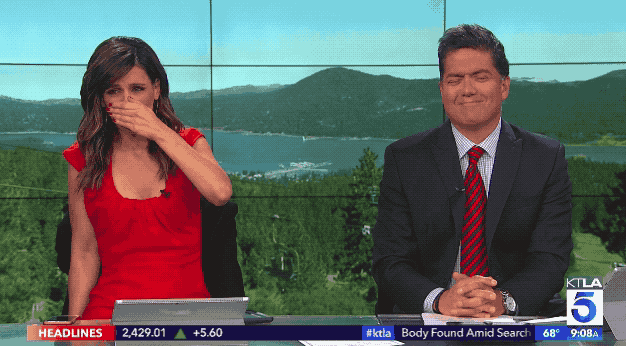 Granted, the guy Wendy was interviewing really got the worst of it. But as Burch later explained on Huffington Post, it was all kinda his fault in the first place:
"I grabbed a guy who appeared to be a spirited competitor, and from the evidence of his beer belly, had been clearly training for this event for years. ... What I didn't notice until later, is that he had a bullseye drawn on his back with the words 'puke here' written in magic marker."
But honestly, for a person who just received a face full of a stranger's vomit, Wendy seems to be taking the whole thing in stride.
WENDY BURCH IS A NATIONAL, VOMIT-SOAKED TREASURE.