If you've been watching Love Is Blind, then you know that this is Nick and Vanessa Lachey. OBVIOUSLY.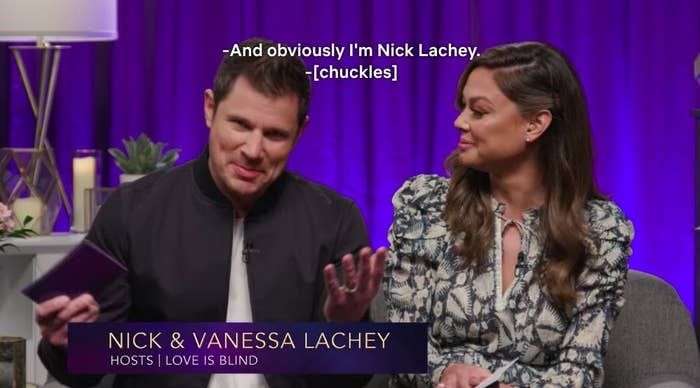 Well, Vanessa just went on Nikki and Brie Bella's The Bellas Podcast today, where she opened up about a topic I don't think any of us were necessarily expecting: her and Nick's extreme love for having sex in the shower.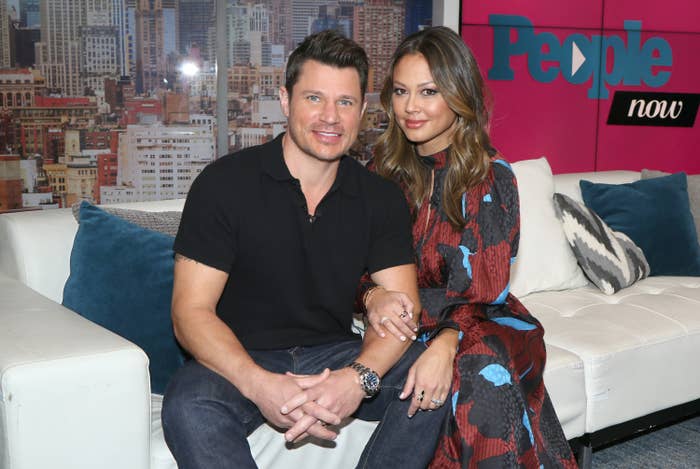 It all started when Vanessa was asked how she and Nick keep their marriage alive.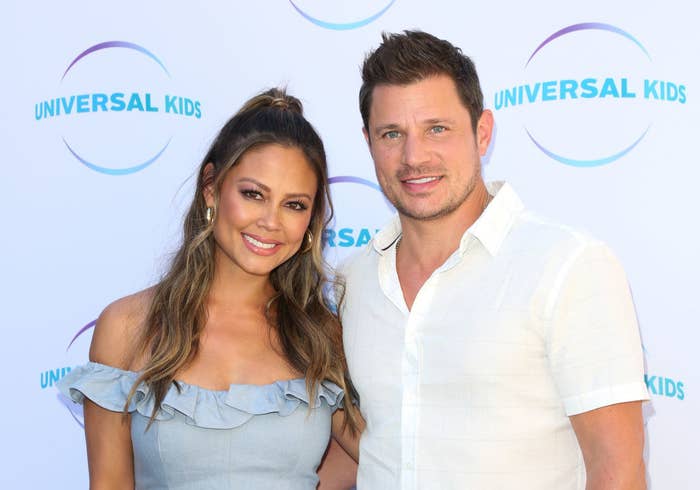 "Shower sex," Vanessa answered, without missing a beat.
"So, I'm in the shower, I'm like, 'Alright, I have a full day, you have a full day.' I'm like, 'It's either now or never,'" she said, and then mimicked the sound of Nick Lachey scrambling to get into the shower with her.
According to Vanessa, adding sex to your morning shower routine takes the pressure off having to do it at night:
And then later at night, if you get, like, the cherry on top, great! But if not, you're like, "We already did shower sex."
Nikki explained to Vanessa that she'd love to have more shower sex with her fiancé, Artem Chigvintsev — but she says her shower is too small. Vanessa had some words of wisdom.
"If you tell Artem, 'I want to have sex with you in the shower, so we need a bigger shower,' I have a feeling he'll be like Extreme Home Makeover. In 48 hours, you'll have a brand-new marble shower."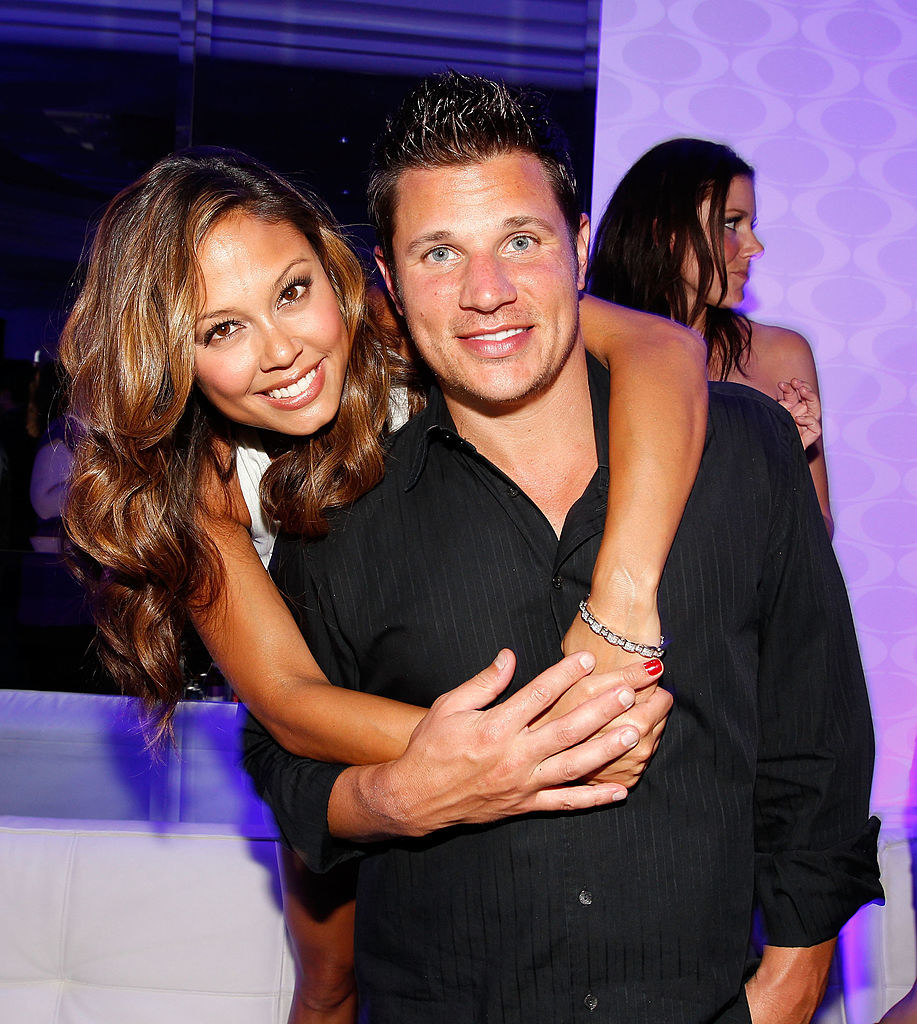 And when Brie complained that it's hard for her and her husband to get in the mood for sex sometimes, Vanessa said she definitely relates:
We do that too. We'll be sitting there and I'm like, "Oh man, we had turkey chili tonight. Should we put music on? Ugh, the Sonos isn't working. Is there a candle? I can't find a lighter. Maybe tomorrow? Tomorrow." And I always say, "Tomorrow, wake me up." And he's like, "You know that never works." Because I'm not a morning sex girl. Like, I'm not. I'm sorry.
And Vanessa's advice to get out of that rut? You guessed it: shower sex!
"...Which is why, if I'm in the shower, and he's there, and the kids are gone, I'm like, 'BABE.' He knows exactly."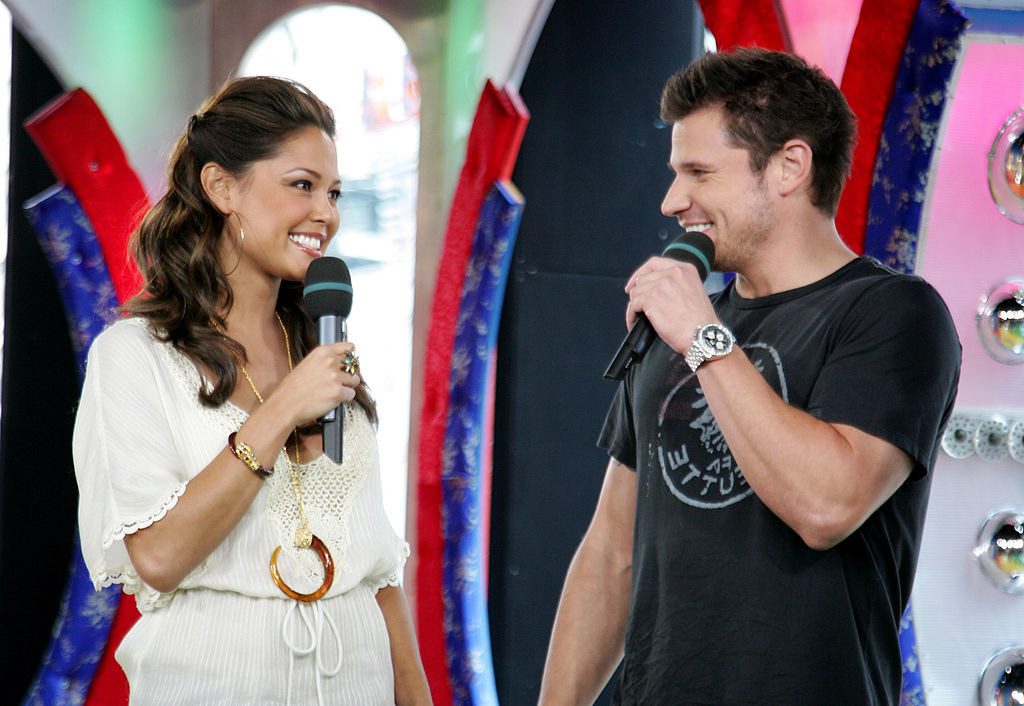 Welp, there ya have it. The Lacheys love fuckin' in the shower! And now you know.