In case you haven't heard, there's a Willy Wonka reboot in the works right now, although Warner Bros. has yet to announce who will play the starring role.
There are lots of ~rumors~ swirling about who might play him, including Donald Glover and Ryan Gosling. Both great actors!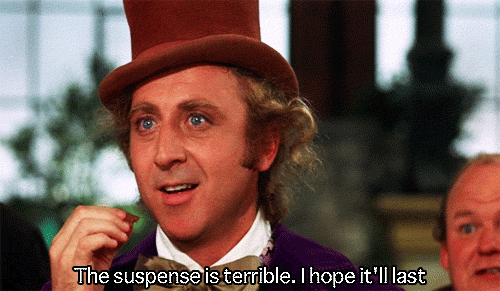 But frankly, the internet has a better plan for this movie, and I really hope the casting directors are reading this post. Because Willy Wonka MUST be played by Janelle Monáe.
People on Twitter can't stop talking about it.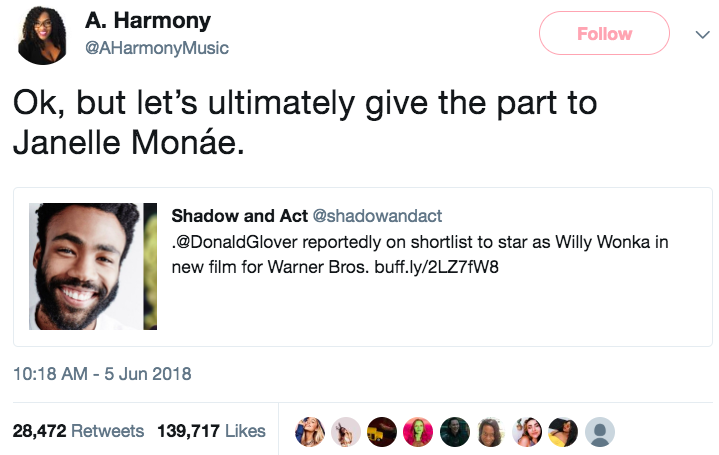 They really want to see it happen.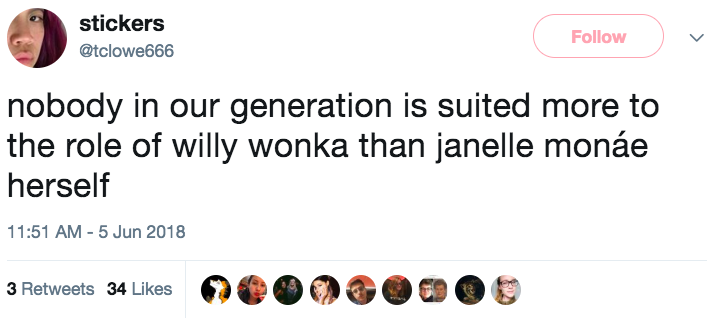 You wanna sell tickets, Warner Bros.? Because THIS is how you sell tickets.

And honestly, could there be a more perfect casting??? Just LOOK at her. She'd be perfect, because she is perfect.
Janelle is a free spirit with a big heart and fabulous, imaginative, gender-bending style. THAT'S WONKA.
And let's not forget that Wonka is supposed to sing. Can you even IMAGINE Janelle Monáe's take on "Pure Imagination"? I HAVE CHILLS AND I AM NOT ALONE.
Plus, nobody rocks a top hat like Janelle. She was made for this.
Listen, Warner Bros., I'm all for rebooting classic movies!!! But only if you bring new, exciting choices to them that set the reboots apart. Gene Wilder was perfect as Willy Wonka, and we don't need another one of him. We need a JANELLE.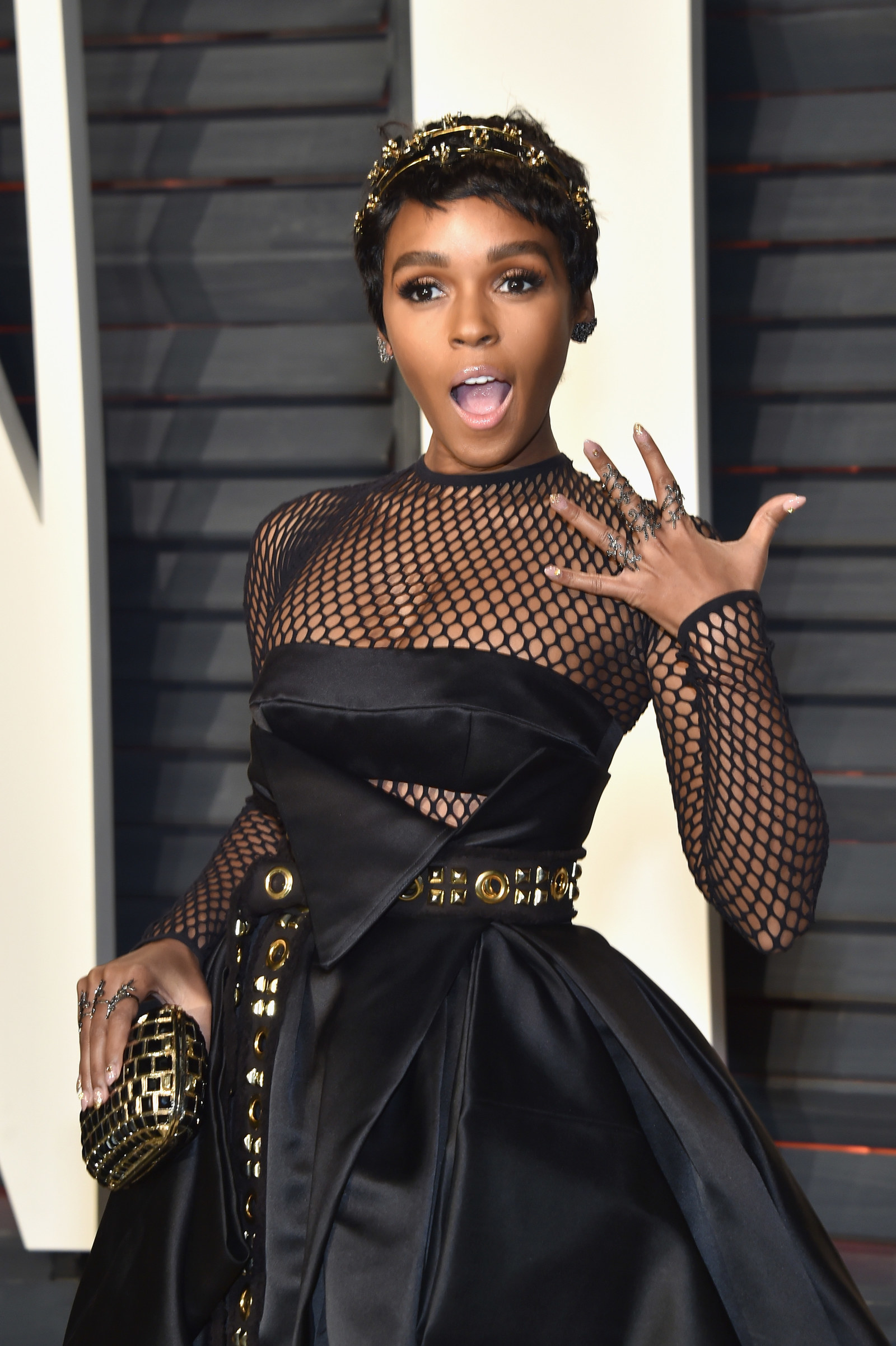 The world is READY for Janelle Monáe as Wonka. The world DEMANDS it.