Tom Brady Kissed His Son On The Lips And Some People Are A Little Freaked Out
Hmm.
This is Tom Brady, the quarterback of the New England Patriots. You've probably heard of him!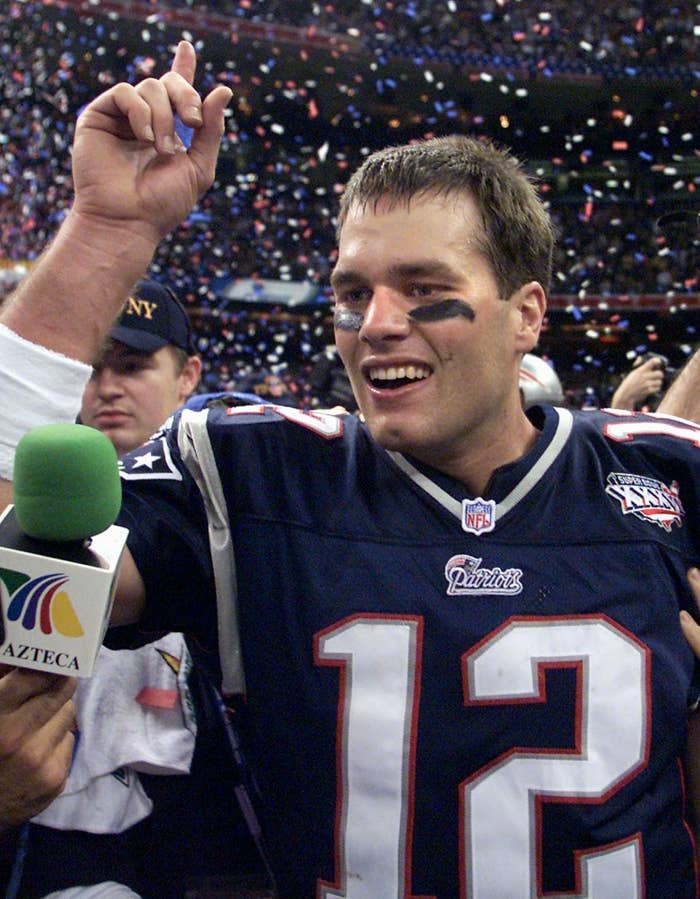 In a scene from Brady's docuseries, Tom vs. Time, the athlete shares a kiss with his 11-year-old son Jack — and now people are torn about whether that kiss crossed a line.
Here's the clip, so you can see for yourself:
In the video, Jack is seen giving Brady a brief kiss on the lips while he gets a massage.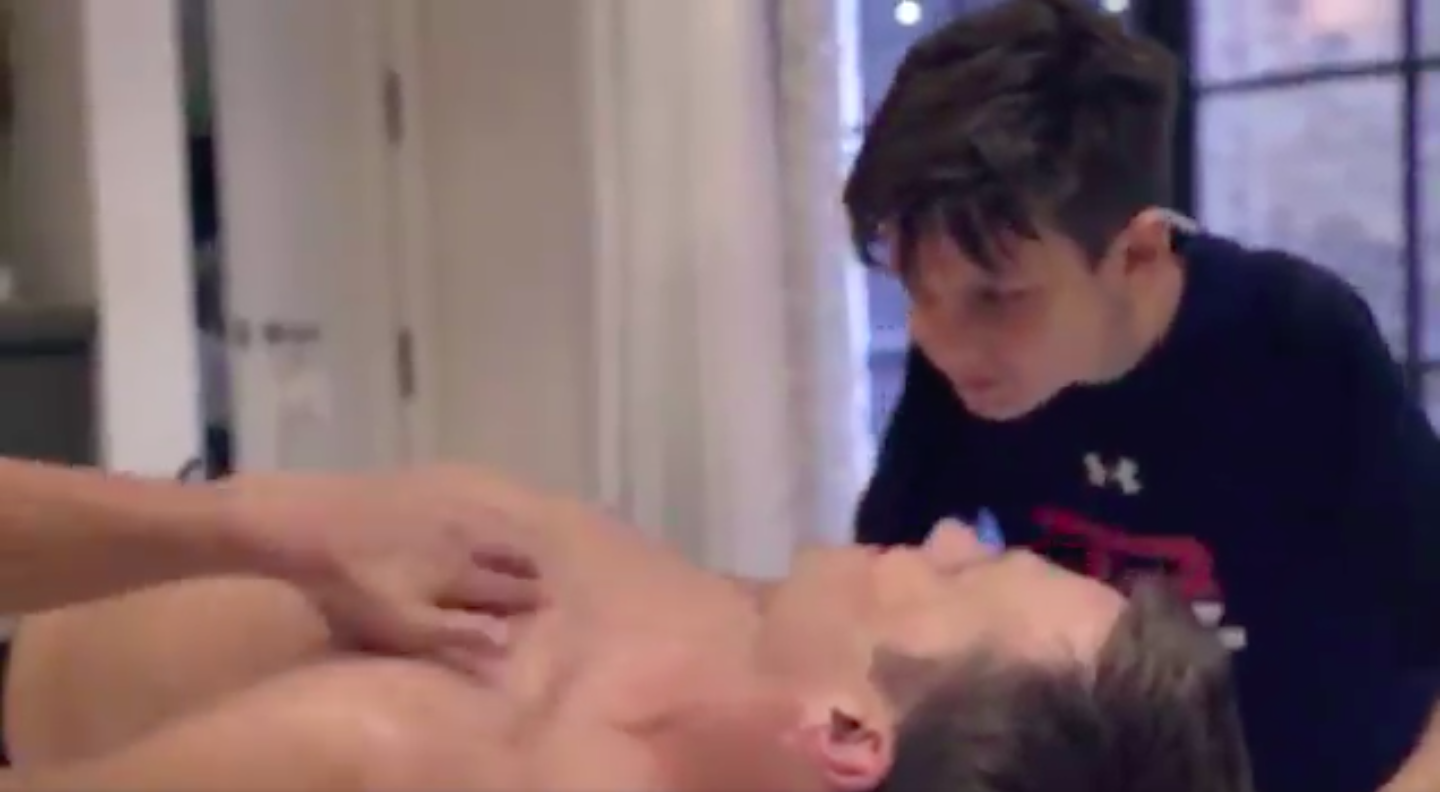 "That was like a peck," Tom says to him. So Jack returns and gives his dad a longer kiss.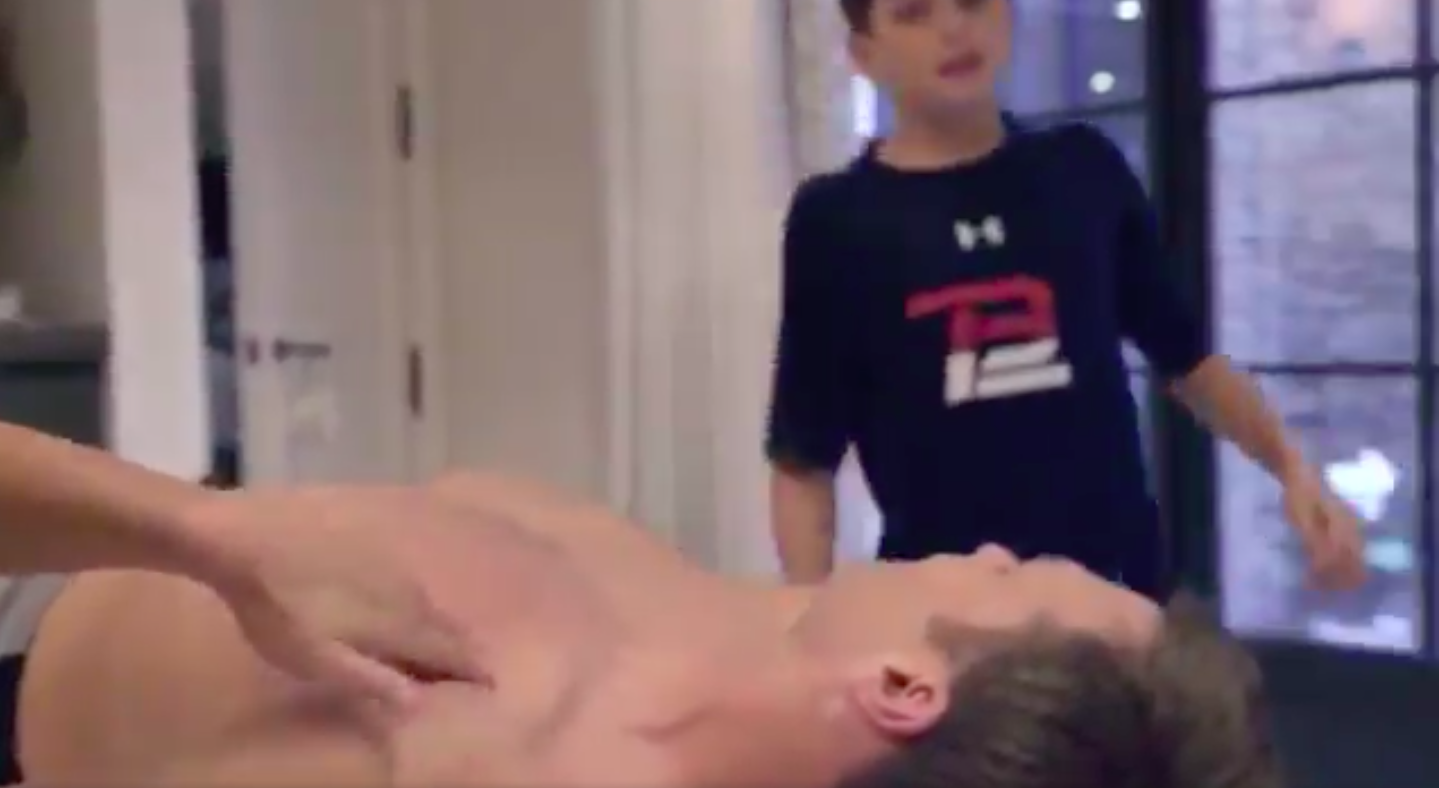 But other folks defended the kiss, saying there was no reason to sexualize an innocent interaction between parent and child.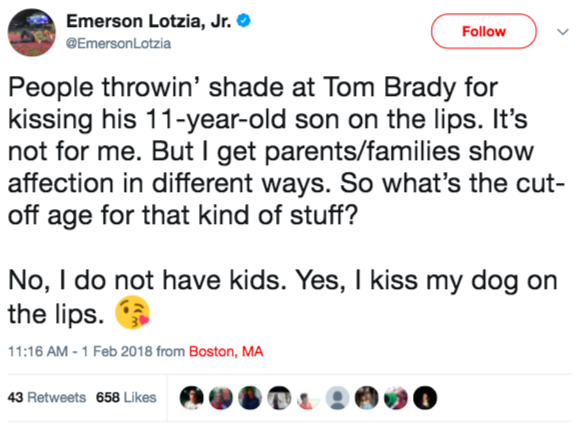 Do you think the kiss was weird or just sweet? Let us know in the comments.