Any TRUE fan of The Office knows that the best couple on the show wasn't Jim and Pam — it was Michael and Holly.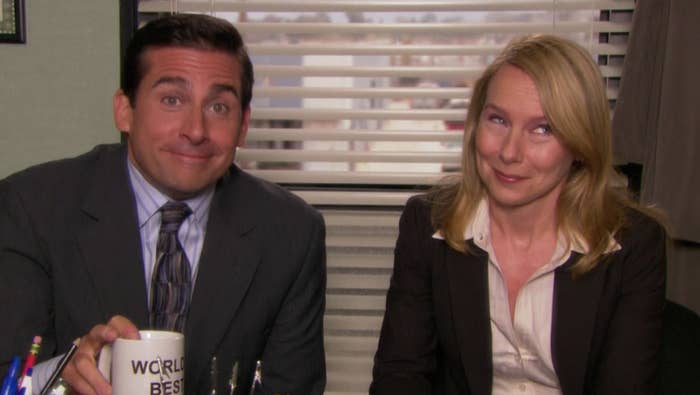 The two sailed off into the sunset (aka Colorado) in Season 7, and we haven't seen them together again since that fateful day in 2011...until now!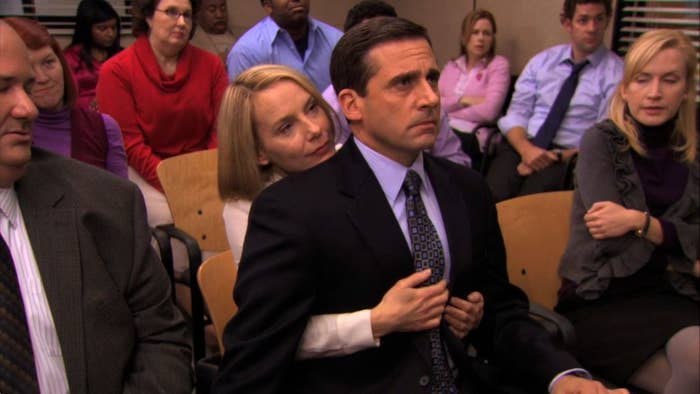 Steve Carell and Amy Ryan star in the upcoming film Beautiful Boy — and watching them do press tours together is giving my Scranton-loving ass LIFE.
And no, they might not be playing Michael and Holly anymore, but they're still adorable as ever together in interviews.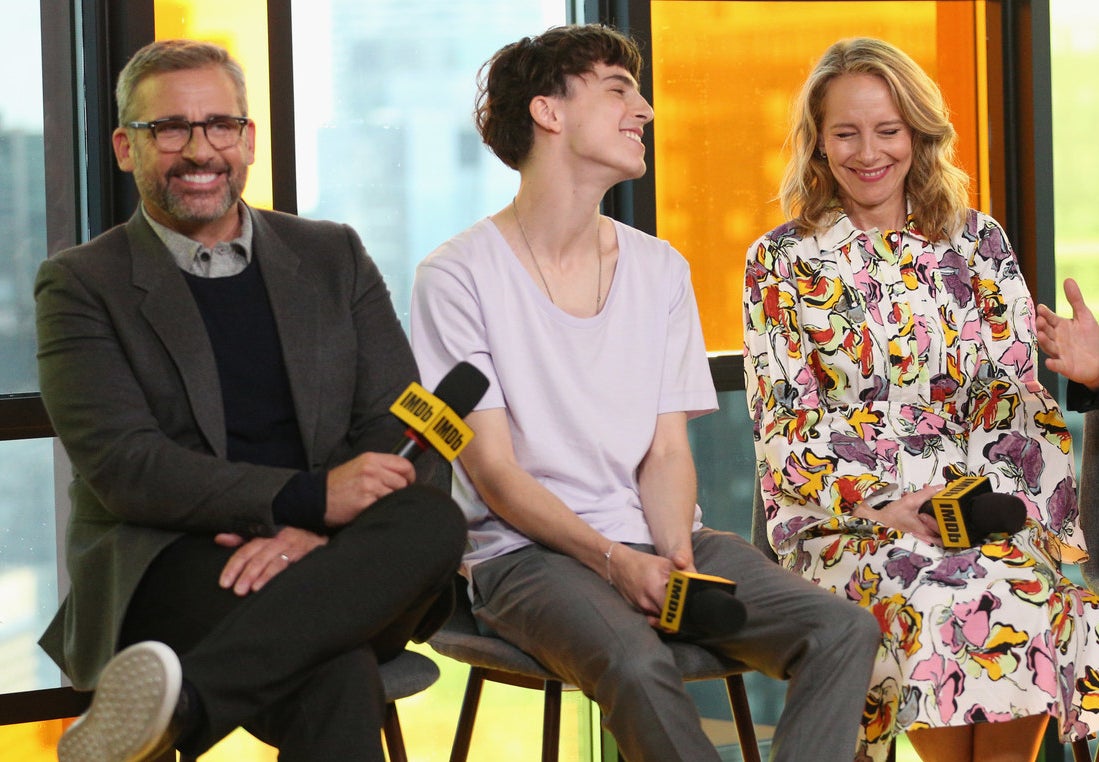 The movie also stars Timothée Chalamet, a self-professed Office fanatic who says he can't believe he got to work alongside the two iconic Dunder Mifflinites.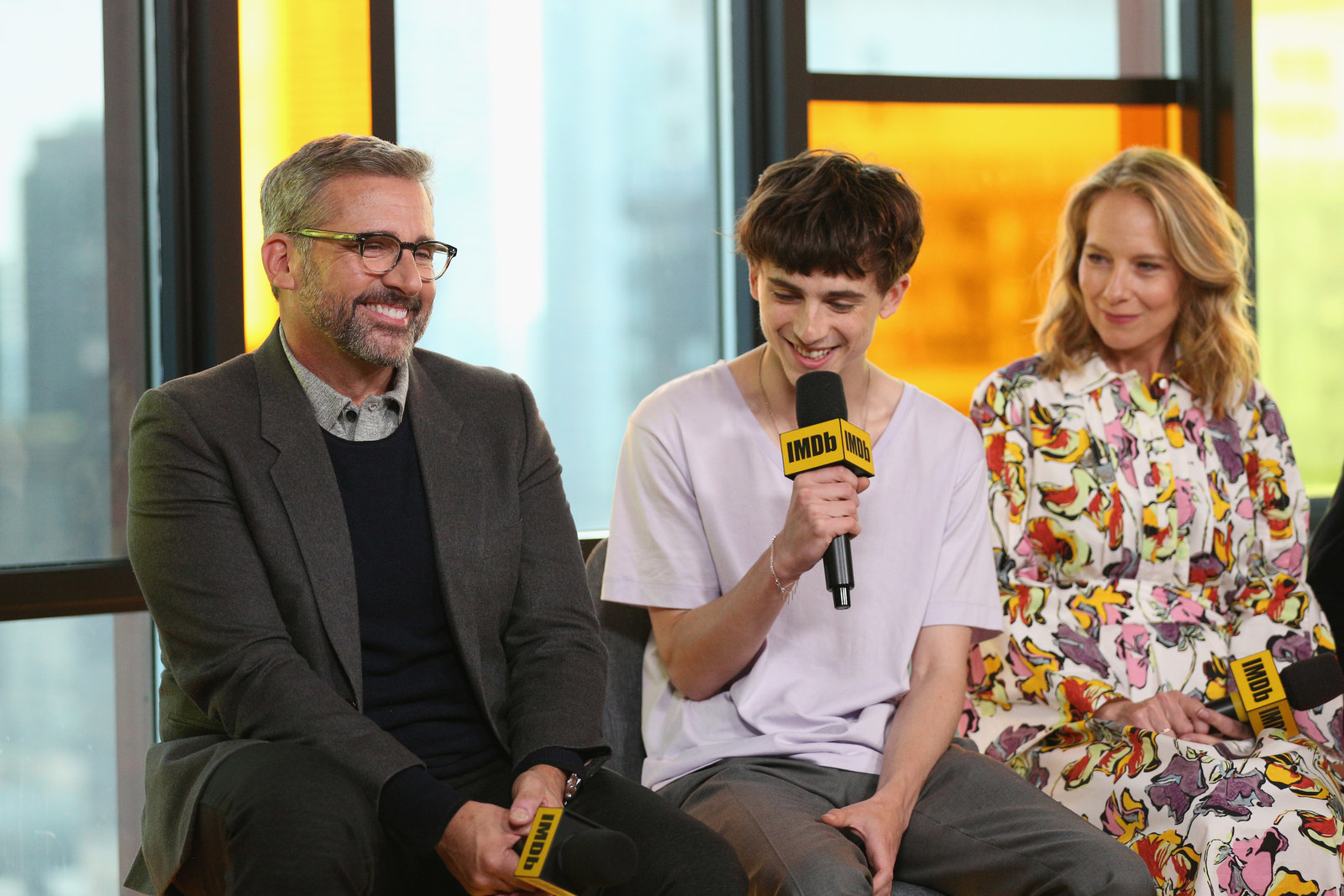 "Like, um, I'm totally sitting up here with Michael and Holly right now, but I'm not gonna go near that," he added, which made them both laugh.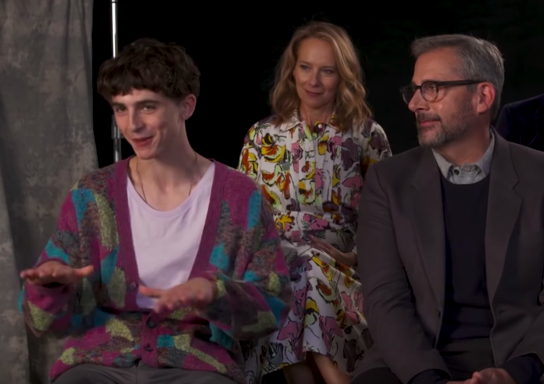 "Yeah. That was maybe like... a small little thing to get over."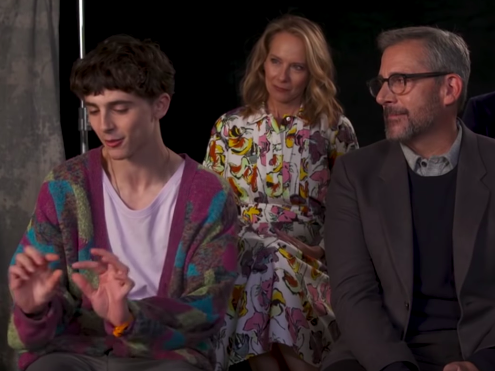 Looking at these pictures makes me low-key want a movie where Michael Scott and Holly Flax raise a handsome teenage son together. Make it happen, NBC!
Now, if you'll excuse me, I need to go watch their proposal episode for the billionth time. Memories!!!