Wrapping a sandwich: It's surprisingly difficult to do well!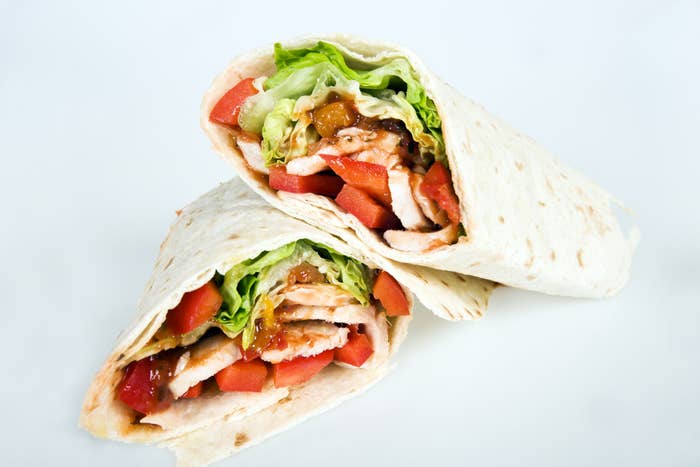 But thanks to a genius hack now going viral on TikTok, the days of a messily wrapped sandwich are officially over. Please check this out, and get ready to have your mind blown:
The trick, first brought to the internet's attention by TikTok user @ellcarter1, involves dividing the tortilla into four quadrants. You put a different filling in each...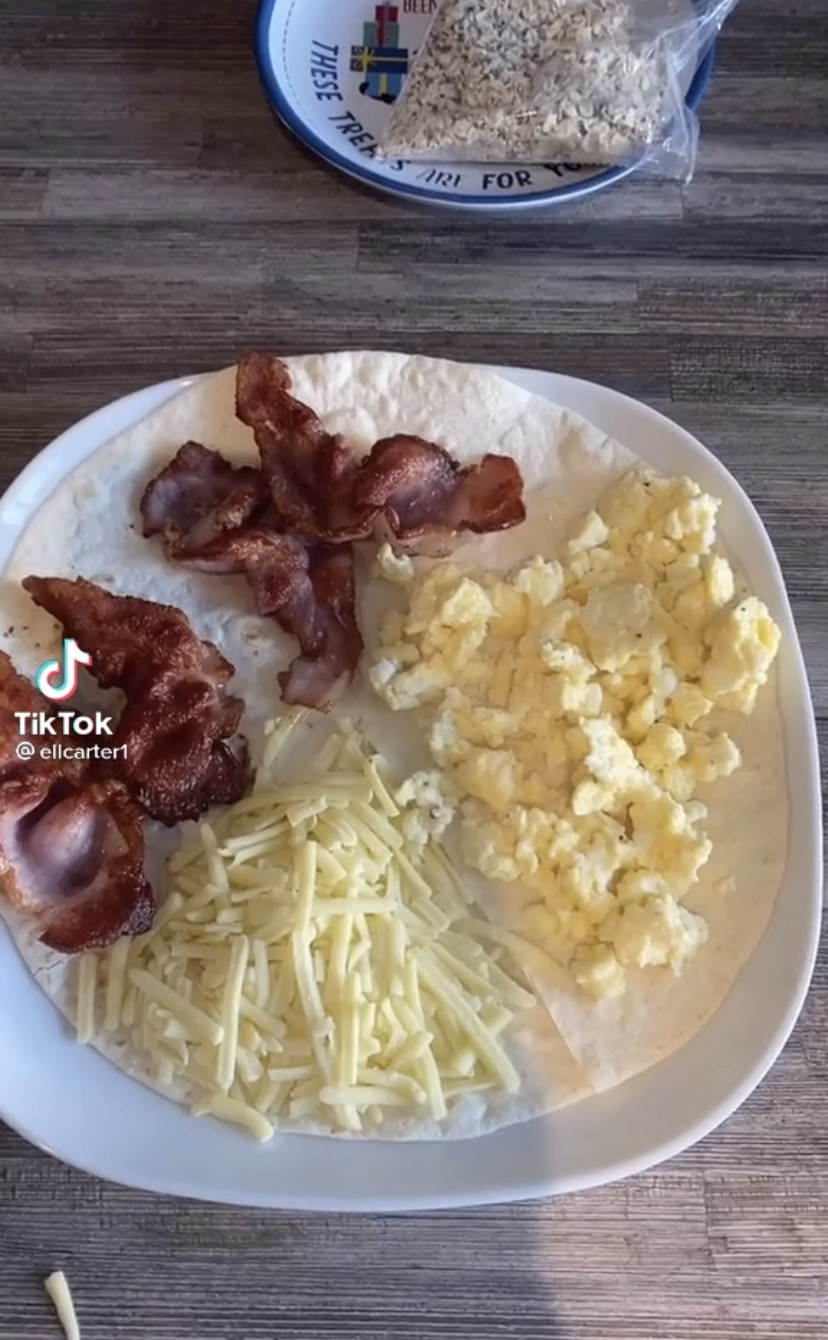 Next, you make a cut between two of the sections...
And then carefully fold the quadrants over each other...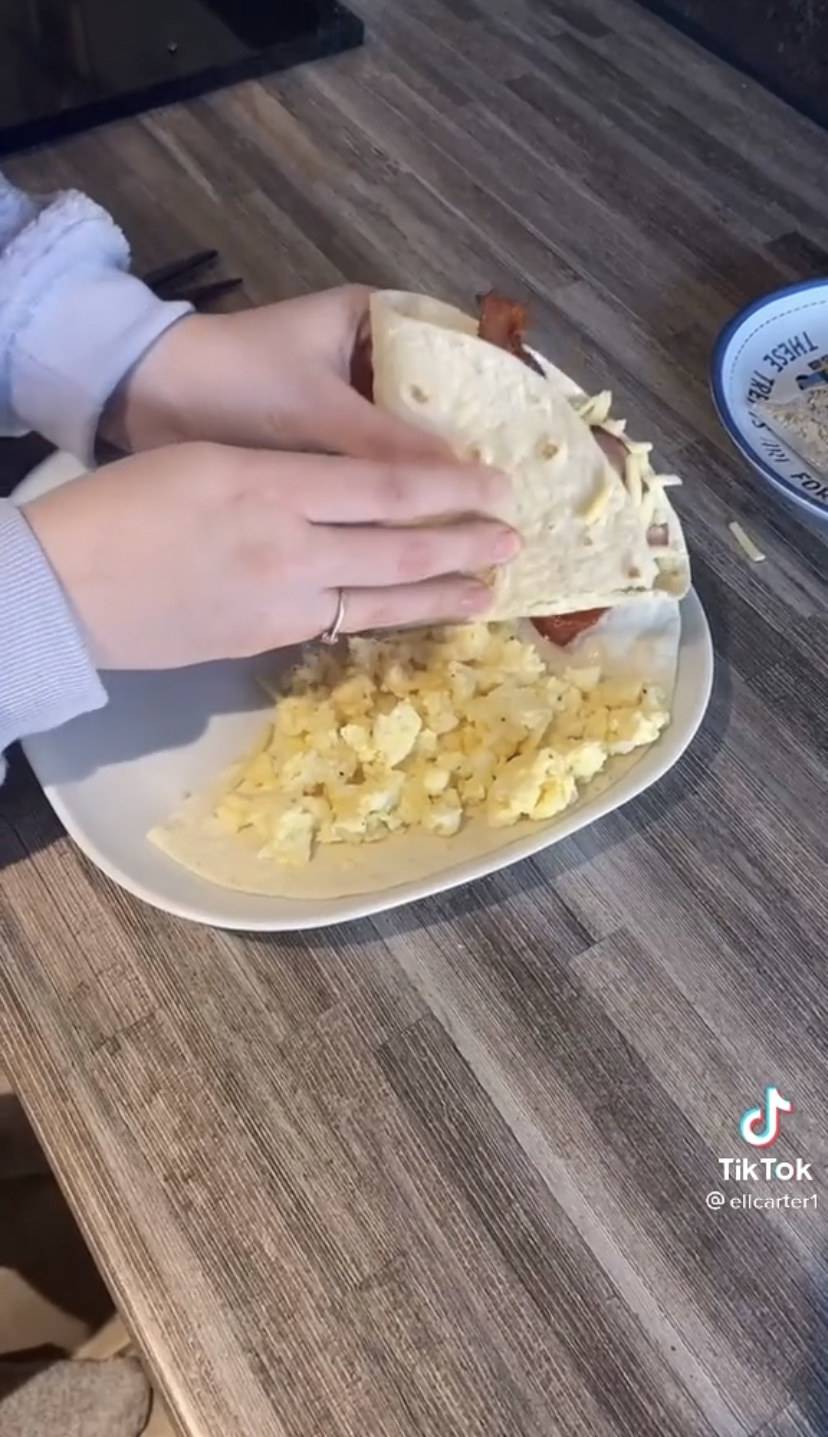 Until you have a beautiful, triangular-shaped, perfectly wrapped sandwich. BOOM: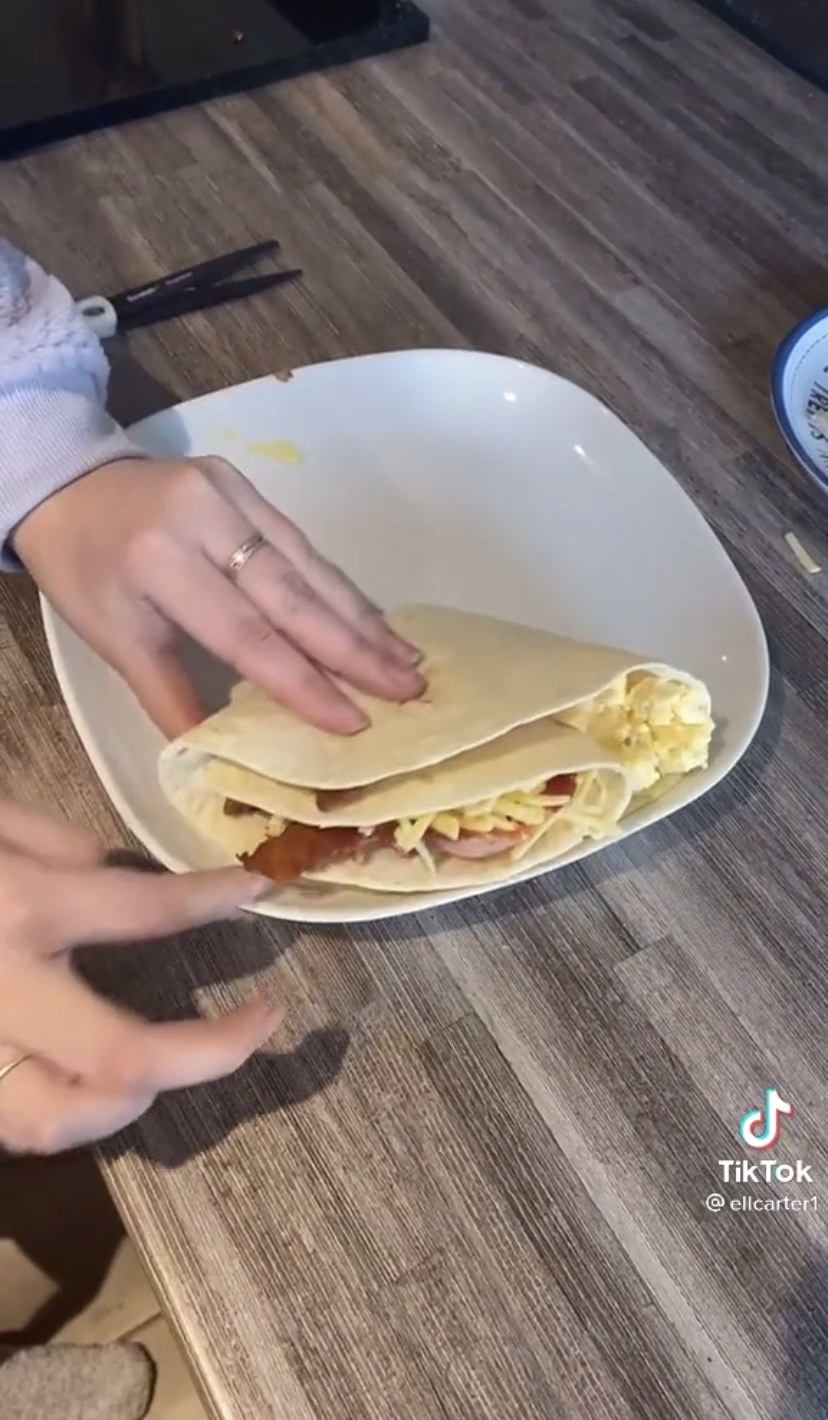 For bonus points, @ellcarter1 recommends buttering the outside of the wrap and putting it in a panini press: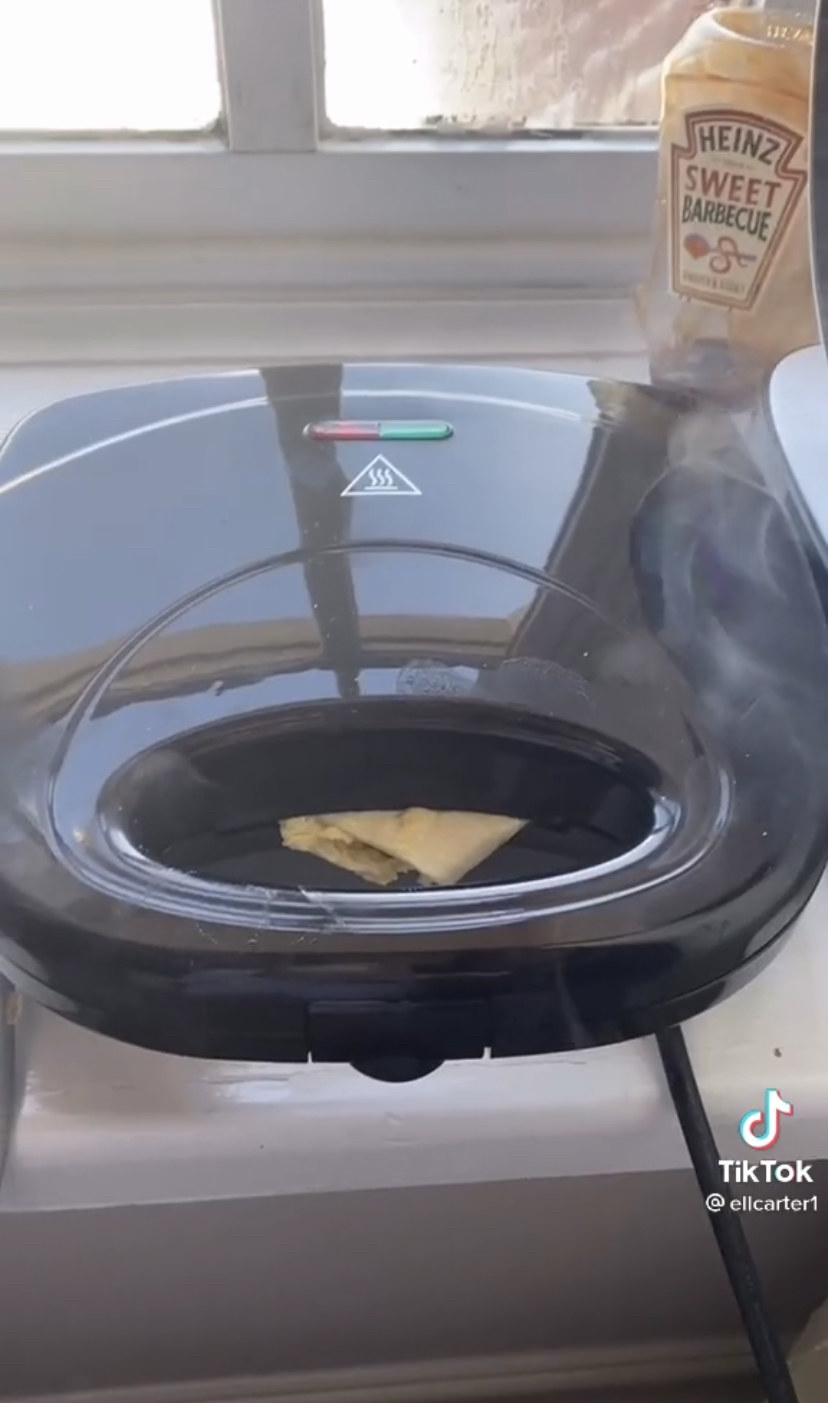 This triangular sandwich-wrapping technique is now going viral on TikTok, having amassed nearly half a million likes so far. And lots of TikTokers are trying it out for themselves, to delicious results. There's this breakfast wrap:
There's a dessert version with crepes that looks, frankly, bonkers:
And this user went mega-viral — over 9 million likes so far — with a chicken nugget wrap that I need IMMEDIATELY: