If you're a diehard Taylor Swift fan, you might be familiar with her best friend, Abigail.
They've been friends since long before Tay was ~famous~.
Abigail even earned some prime real estate on Taylor's t-shirt in her "Look What You Made Me Do" video — an honor typically reserved for the likes of SELENA GOMEZ and ED SHEERAN!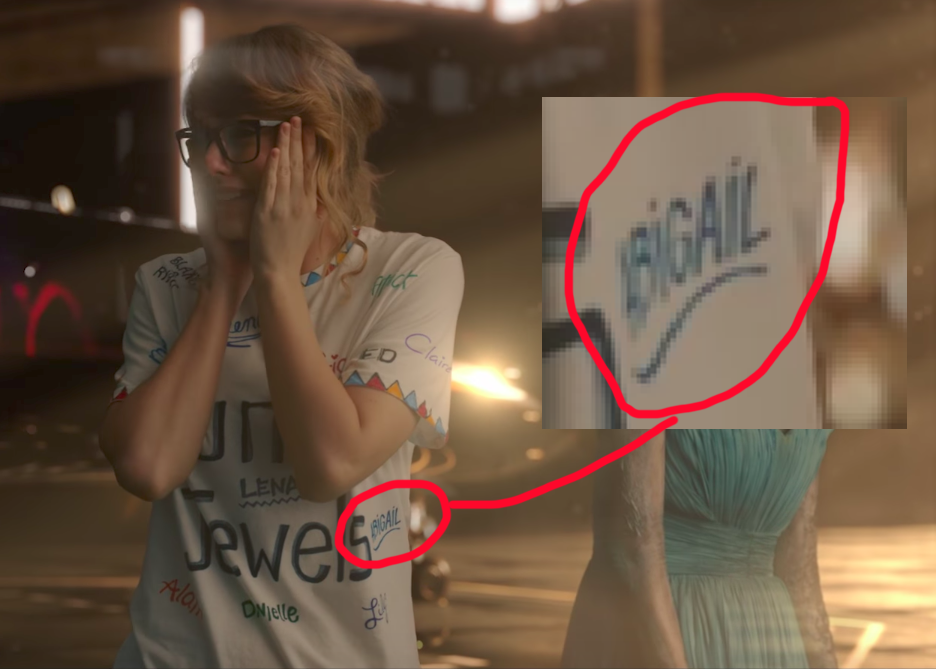 So, Abigail got married this weekend, and Taylor was a bridesmaid.
There are lots of paparazzi photos of the event. But folks, I couldn't get the rights to use ANY OF 'EM in this post.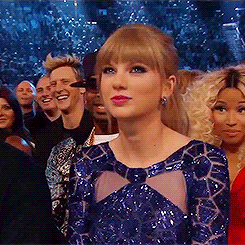 So, here, I drew them for you. Aren't these two girls absolutely gorgeous??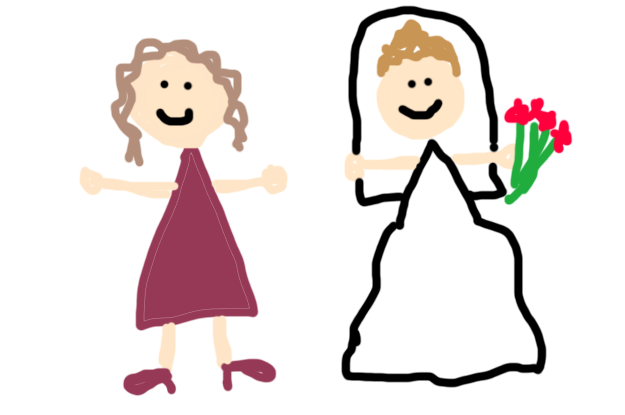 Taylor even carried the train for Abigail! She's such a good friend!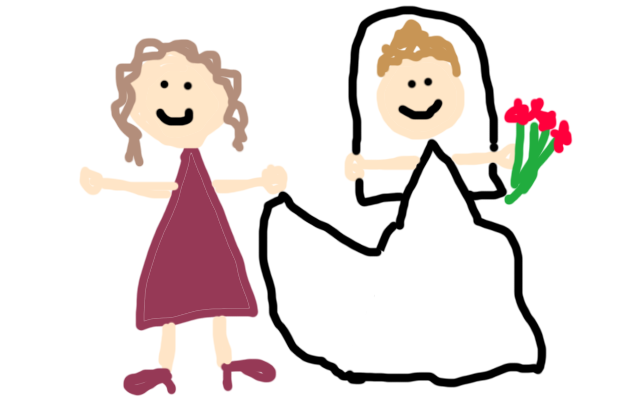 Abigail's tossing the bouquet now! Will Taylor catch it???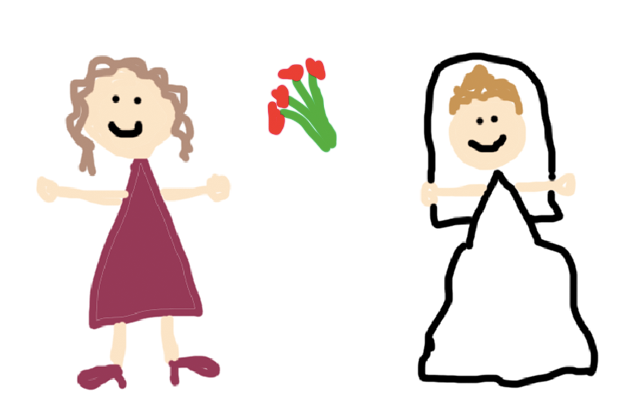 It sounds like she's telling a poop story, or something? For the record, it's kind of a faux pas to tell embarrassing stories about the bride in your toast. But hey, Taylor took Abigail to the Grammys in 2015, so maybe they're even now.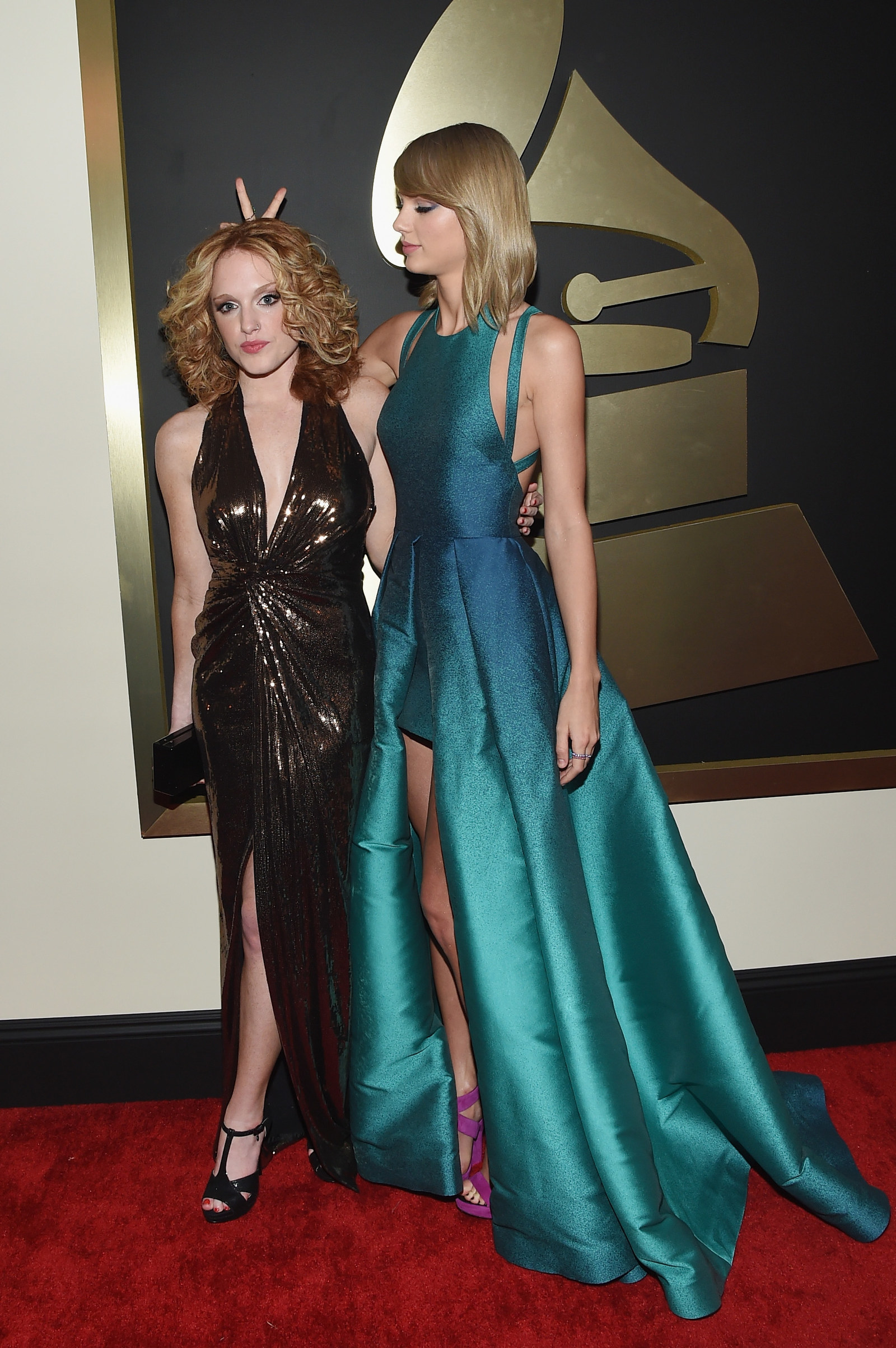 Anyway. Check out these BFFs breaking it down on the dance floor! It looks like they had a blast! Congrats, Abigail!!!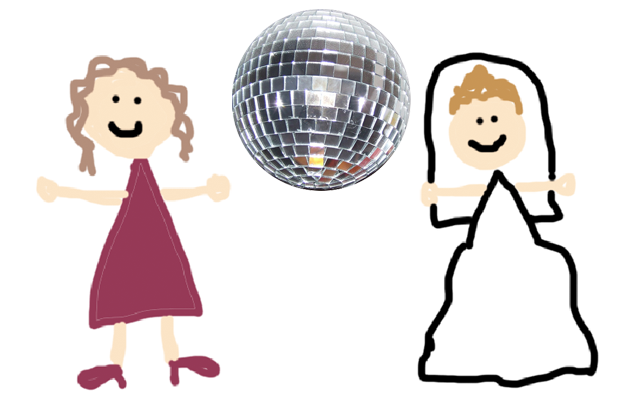 Looks like there are no comments yet.
Be the first to comment!