Taylor Swift Showed Her Support For Hayley Kiyoko After The Singer Spoke Out About Homophobia
"I've never encountered homophobia and she has."
And if you're lucky, you might also know Hayley Kiyoko — a pop star on the rise lovingly nicknamed Lesbian Jesus.
So, here's the deal: Hayley made a comment this week that had some Swift fans up in arms — until Taylor herself took to Tumblr and basically told her fans to chill the fuck out. Let's break this down.
In an interview with Refinery29, Hayley talked about the pushback she gets from the music industry whenever she puts a female love interest in her music video.
"I've had several music industry execs say 'You're doing another music video about girls?' I literally looked at them and was like, um, yeah...Taylor Swift sings about men in every single song and video, and no one complains that she's unoriginal," Hayley said.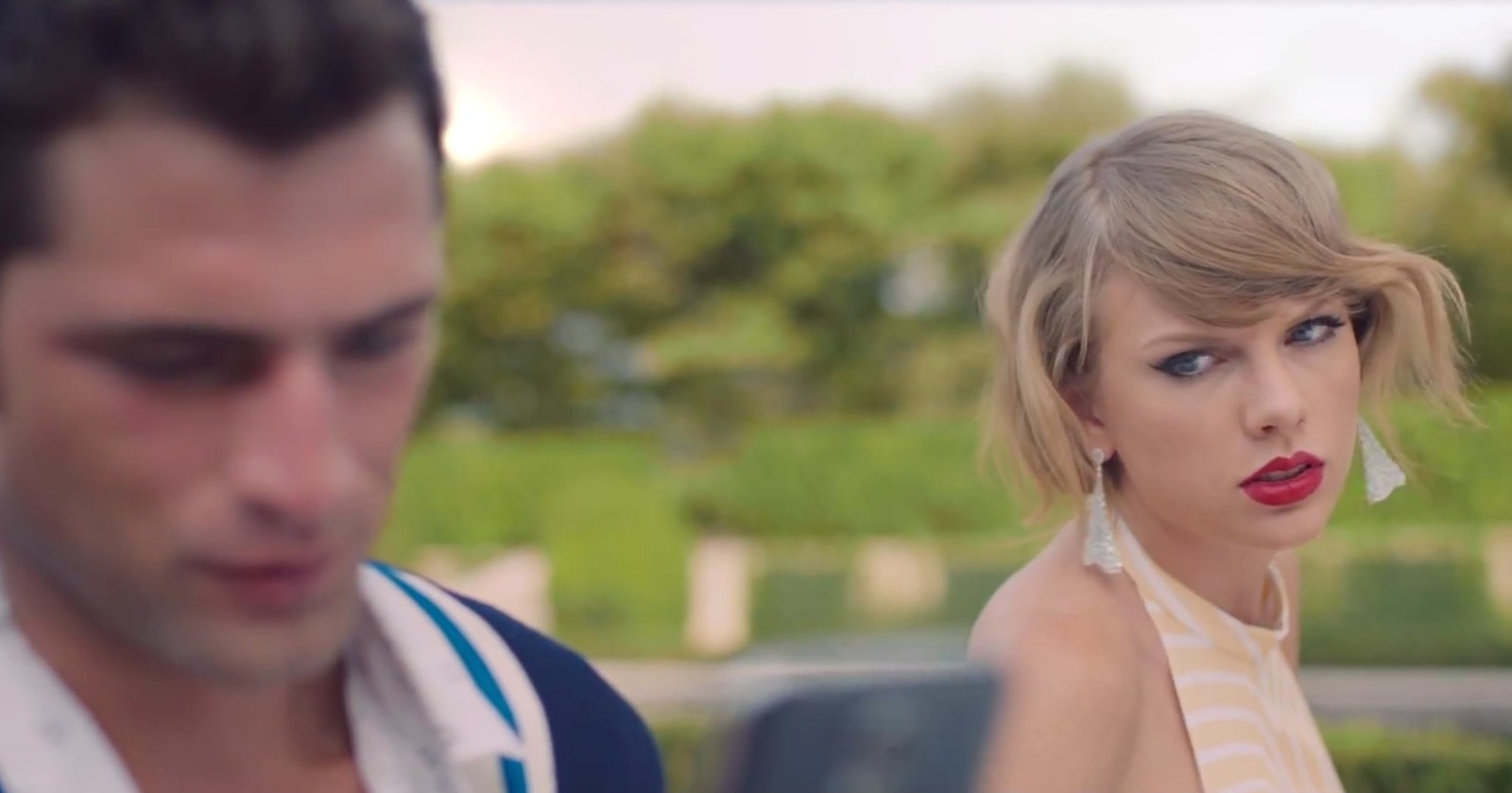 Now, Hayley was simply pointing out a homophobic double standard — but some Taylor Swift fans got defensive about the comment anyway.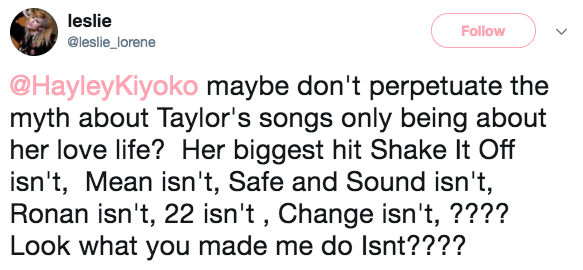 Which prompted another Taylor fan to respond, saying that Hayley's words were being twisted.
And then, just to OFFICIALLY put the matter to rest, Taylor reblogged that defense of Hayley, and added her own comment: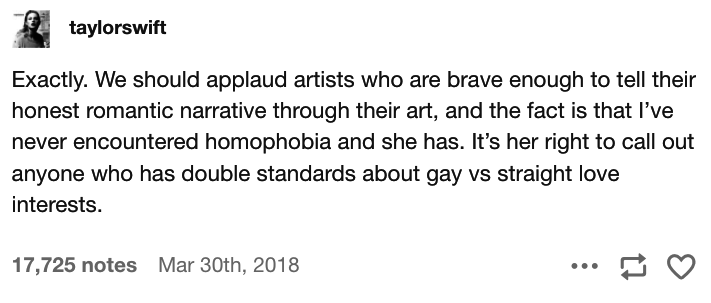 "We should applaud artists who are brave enough to tell their honest romantic narrative through their art, and the fact is that I've never encountered homophobia and she has," Taylor wrote.
"It's her right to call out anyone who has double standards about gay vs. straight love interests," she concluded.
Props to Hayley for speaking out against homophobia, and props to Taylor for standing by her. Pop queens supporting pop queens — what more could you want???