Taylor Swift's documentary, Miss Americana, debuted on Netflix last week — and there's one particular moment that some eagle-eyed fans can't stop talking about.
In the scene where Taylor is explaining why she wants to speak out about politics, she raises her left hand to reveal a large piece of bling on the ring finger.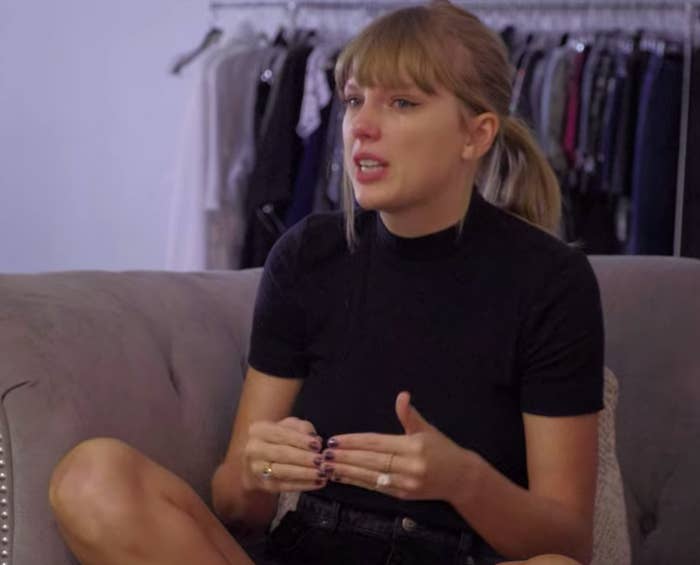 This is, of course, the very same finger that many people traditionally save for engagement rings 👀.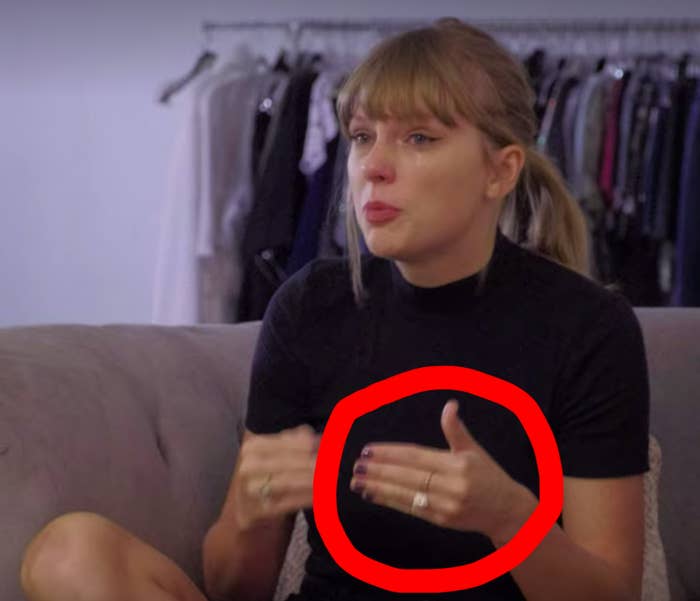 There have long been rumors that Taylor and her boyfriend, Joe Alwyn, are engaged — and considering how private they are about their relationship, it wouldn't be the MOST shocking thing if they were keeping the news under wraps.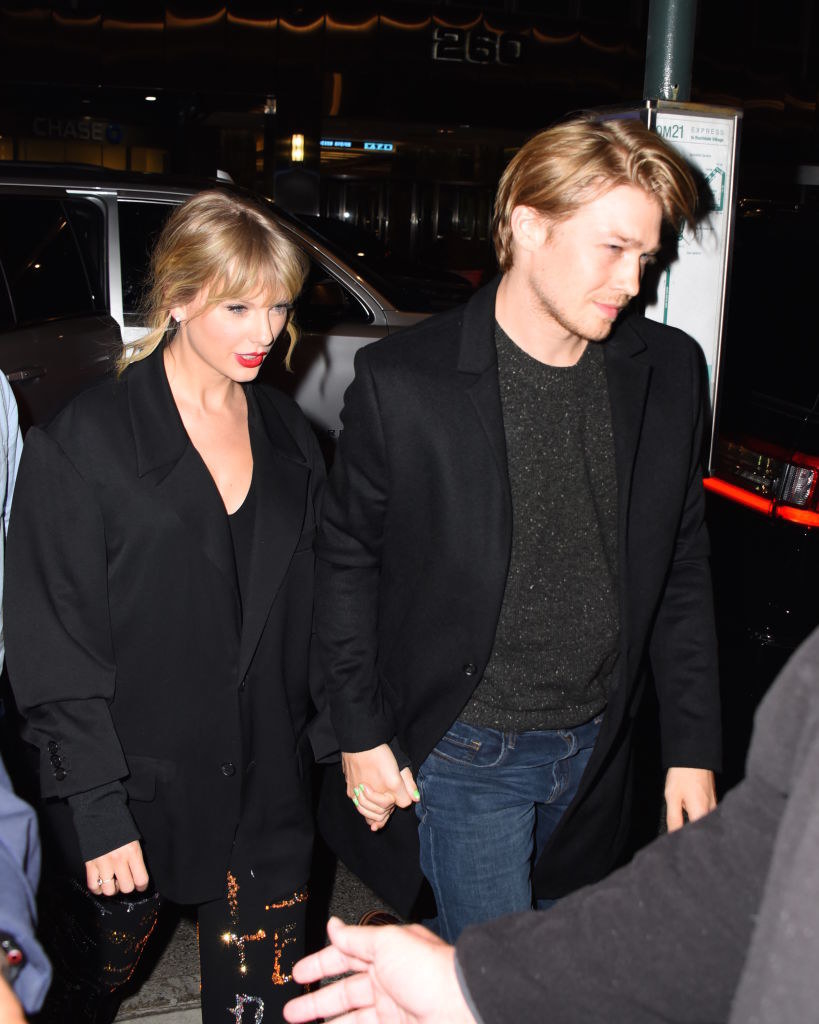 And with this brief ring glimpse in Miss Americana, many fans are now fully convinced the rumors are true.
The documentary's director, Lana Wilson, was asked by InStyle to weigh in on the speculation, and she neither confirmed nor denied the possibility that it was an engagement ring on her hand, saying simply:
Whoa. I'm going to have to revisit that scene.
But other fans are convinced it's *not* an engagement ring. Some believe it's actually a ~cat~ ring, like the one Taylor wears to some of her fan meet-and-greets:
And some feel like there's no way Taylor would forget to take an engagement ring off her finger before doing an interview:
Hmmmmmm...diamond or cat??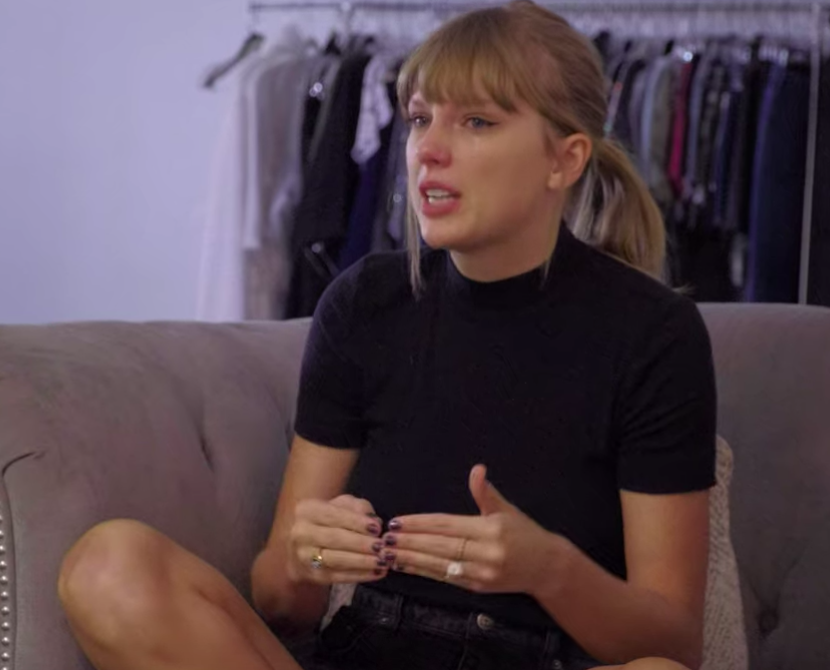 Here's me trying as hard as I can to make out that damn ring on my screen: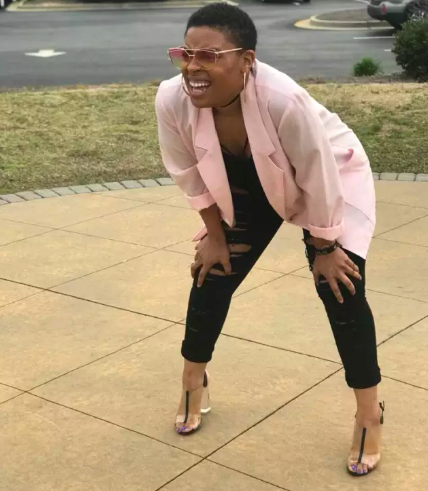 So, what do YOU think? Is that an engagement ring, or just a regular old ring being worn on the engagement finger? Sound off in the comments, please.