1.
These train passengers jumped into action to help a man save his pet goldfish.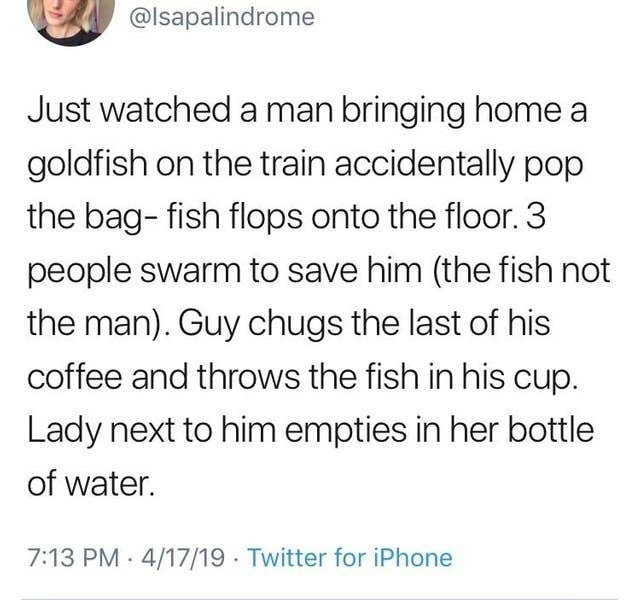 2.
This Champs employee used her own money to help a kid who needed new basketball shoes.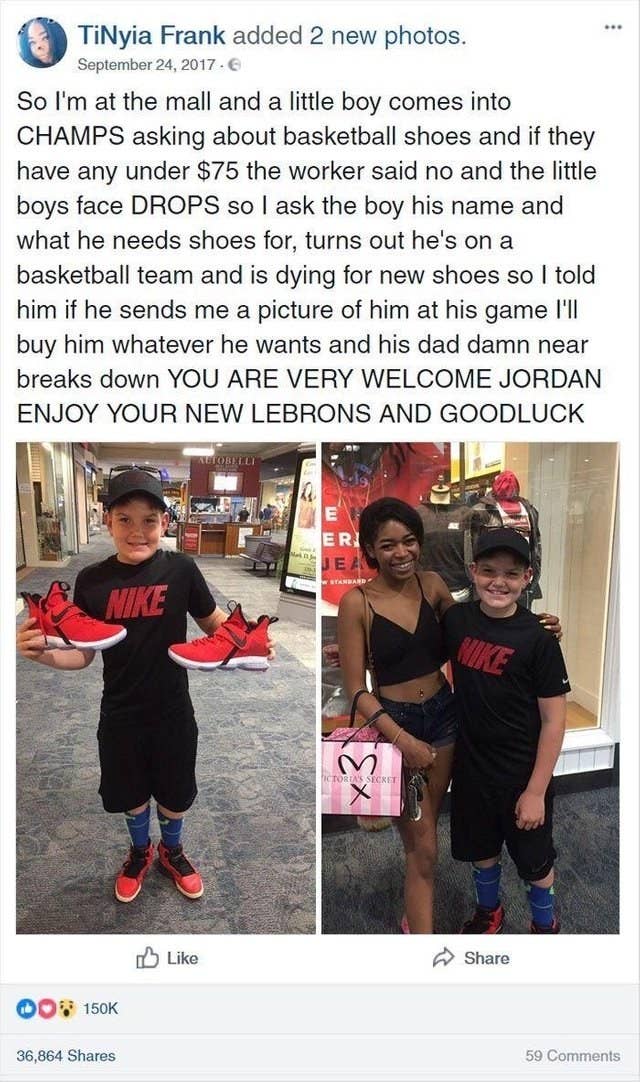 3.
This town came together to help a donut shop owner spend time with his ailing wife.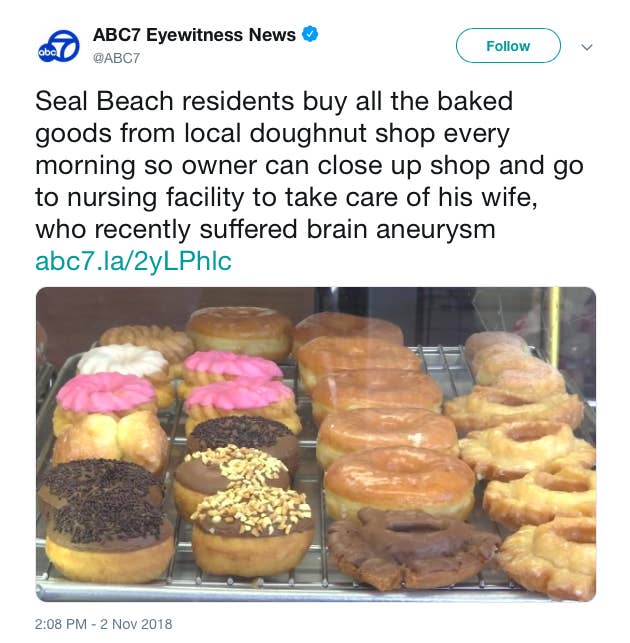 4.
This gas station employee made a customer's day with his small act of kindness.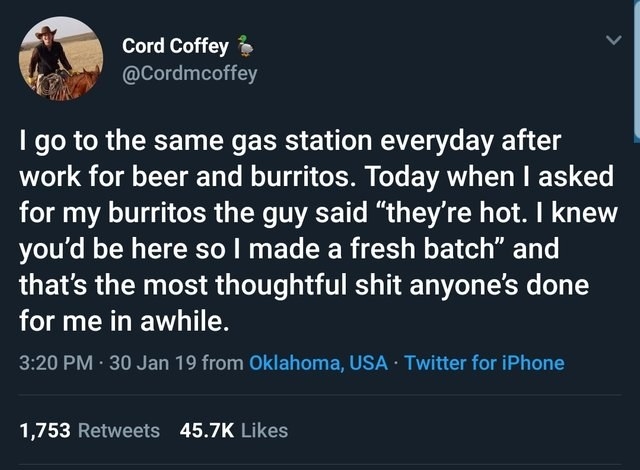 5.
This man invited a stranger to sit at his table in a packed restaurant, and they ended up becoming friends.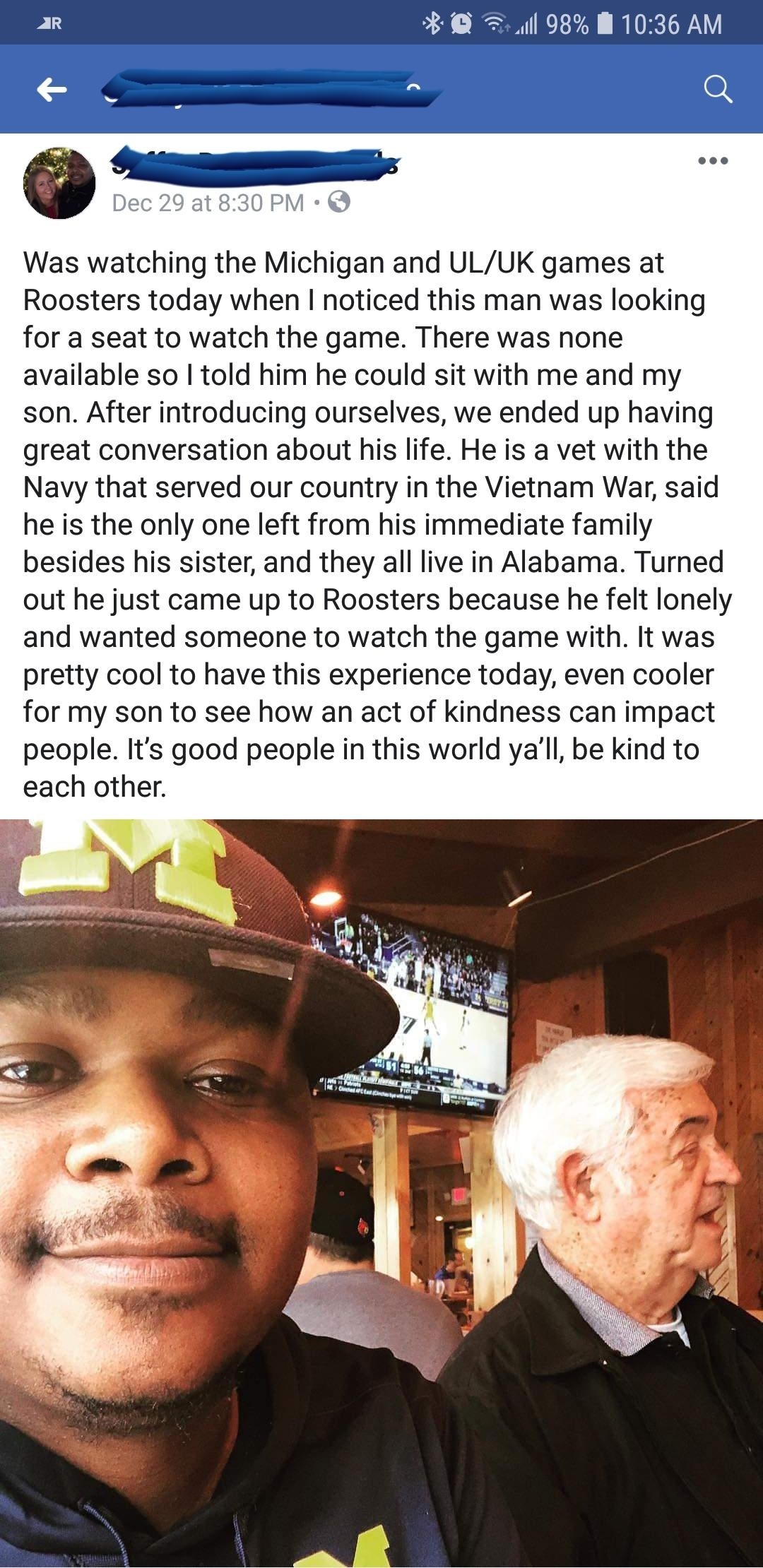 6.
This guy mailed a lovely surprise to an autistic boy in need.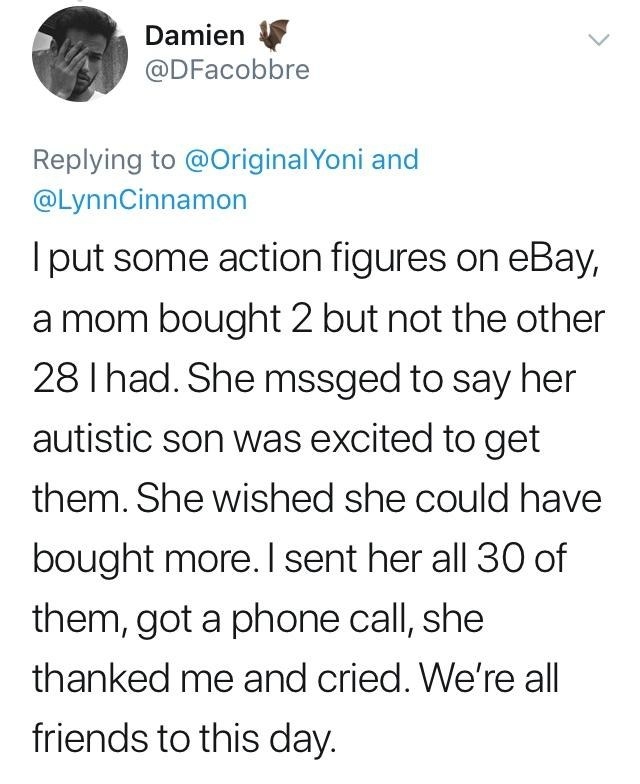 7.
This dogwalker offered to keeping walking a client's dog for free, after he got laid off from his job.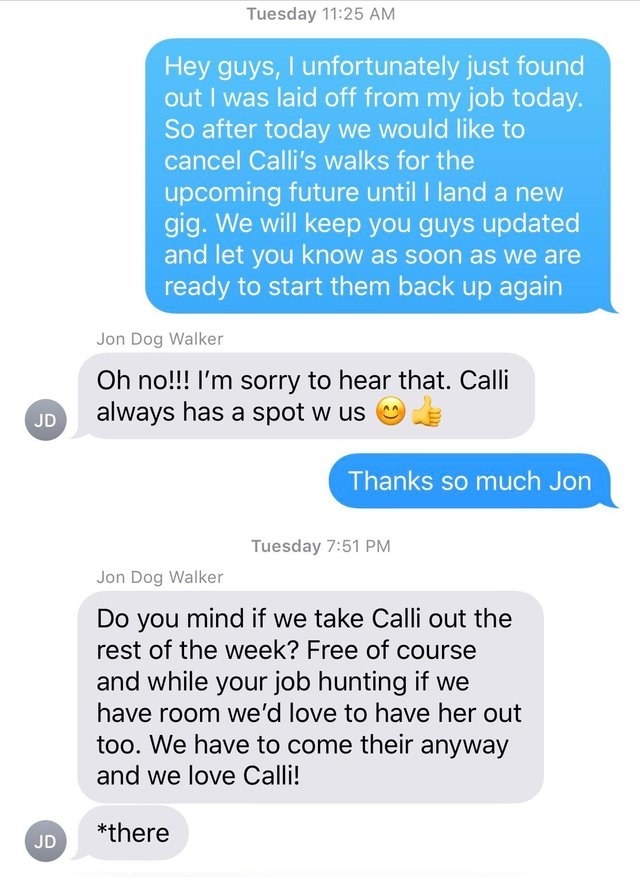 8.
This professor reached out to a student who had nowhere to be for the holidays.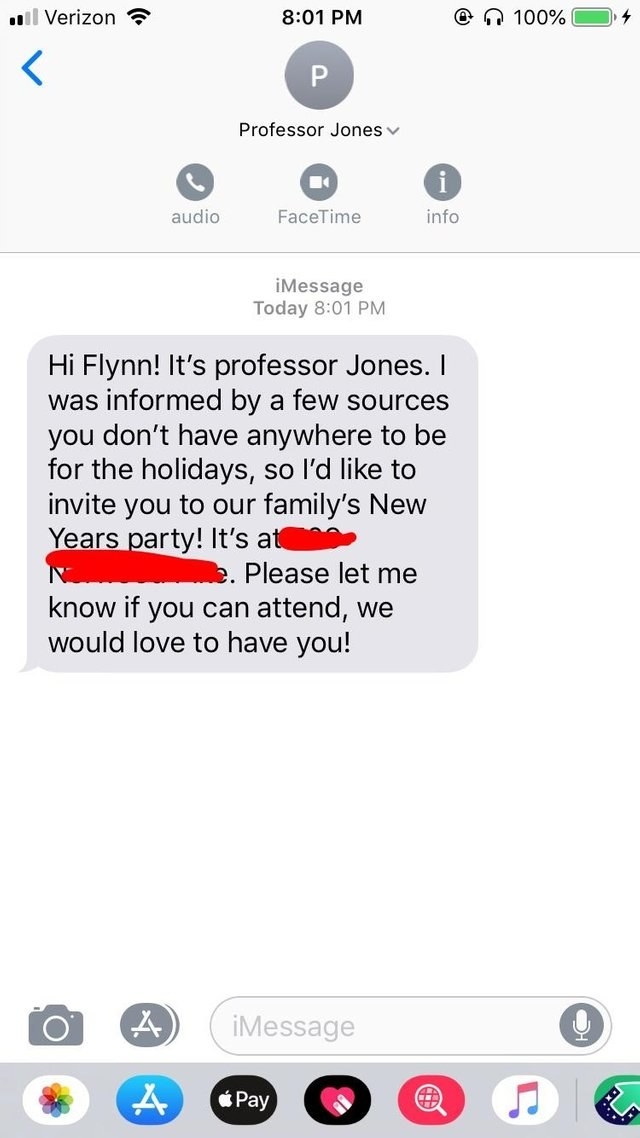 9.
This guy thought he was the target of some serious road rage — but it turned into something awesome.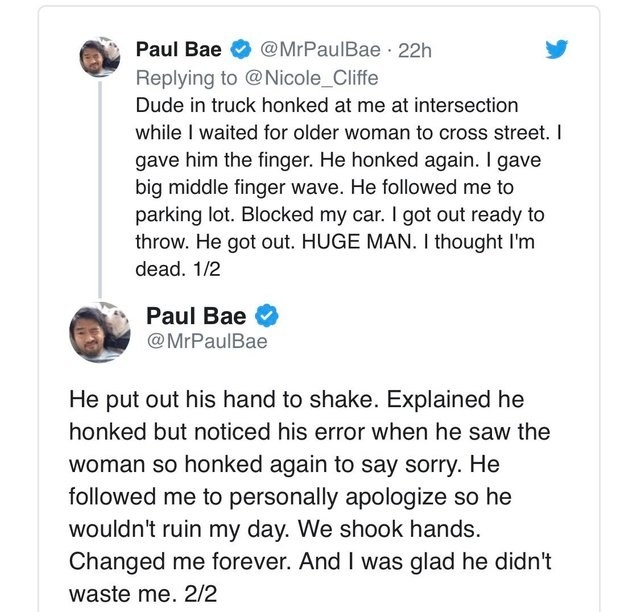 10.
This man spent over $500 to get these freezing Girl Scouts out of the cold.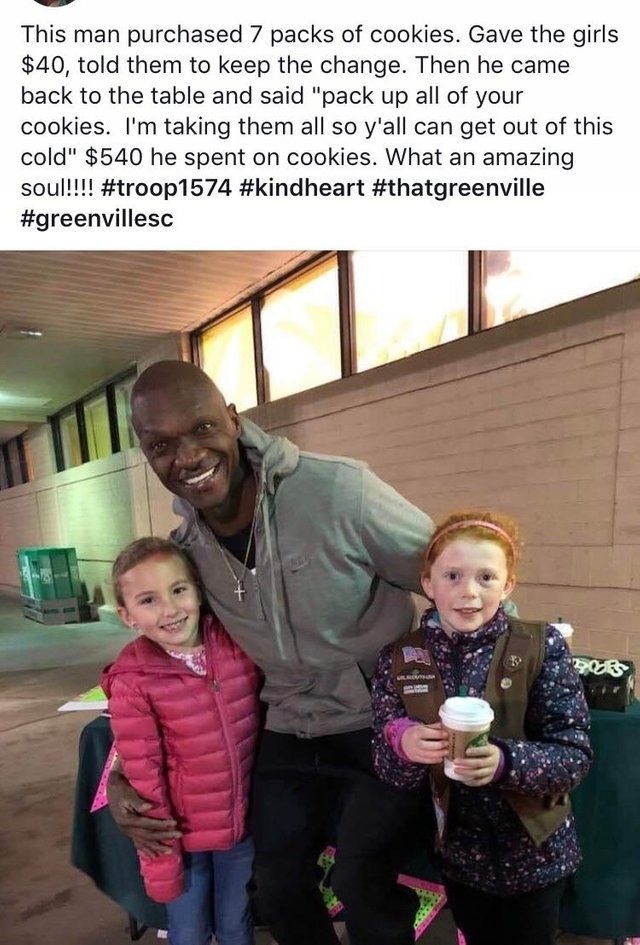 11.
This person drove 10 miles to anonymously return a lost purse to its owner, with all cash and credit cards intact.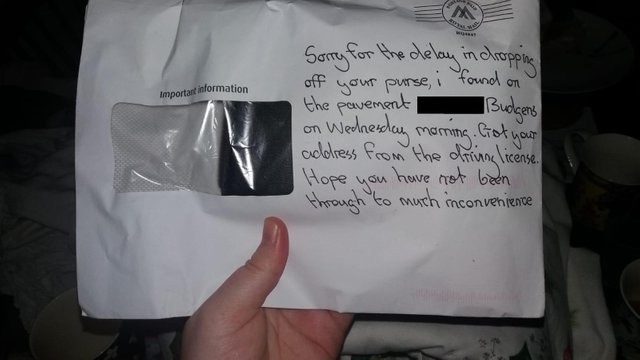 12.
This tall concert-goer made sure that the people behind them could still see the stage.
13.
This teen accidentally hit a parked car, but went above and beyond to make the situation right.
14.
This couple jumped into action to stop their neighbor's car from getting towed.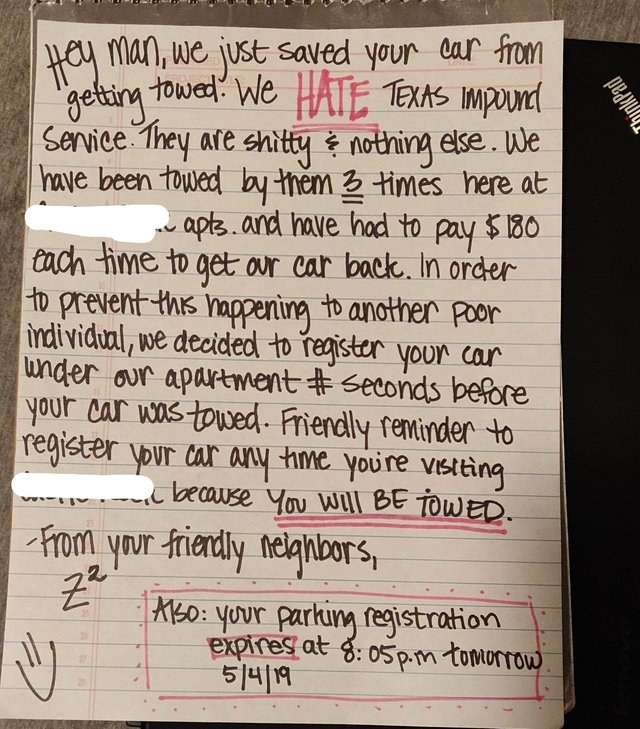 15.
This man generously filled the gas tank for a family in need.
16.
This guy's car got broken into, but multiple folks jumped into action to help him get his bag back.
17.
This couple was in the hospital, getting ready to give birth, when they caught their neighbor doing something sweet on their security camera.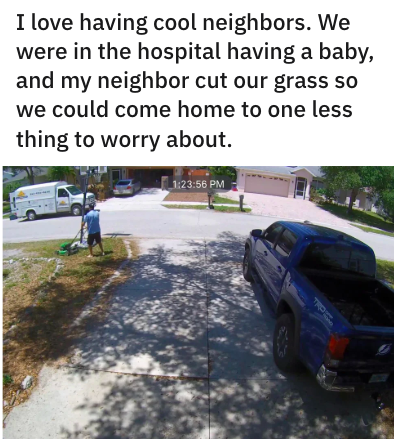 18.
This man helped a fellow subway passenger keep his Instagram game strong.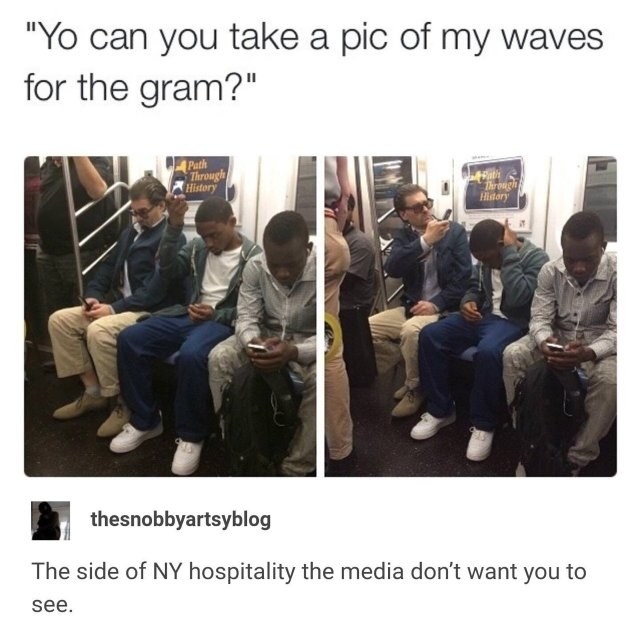 19.
This person got totally lost trying to get home, so a bus driver kindly dropped them off right at their front door.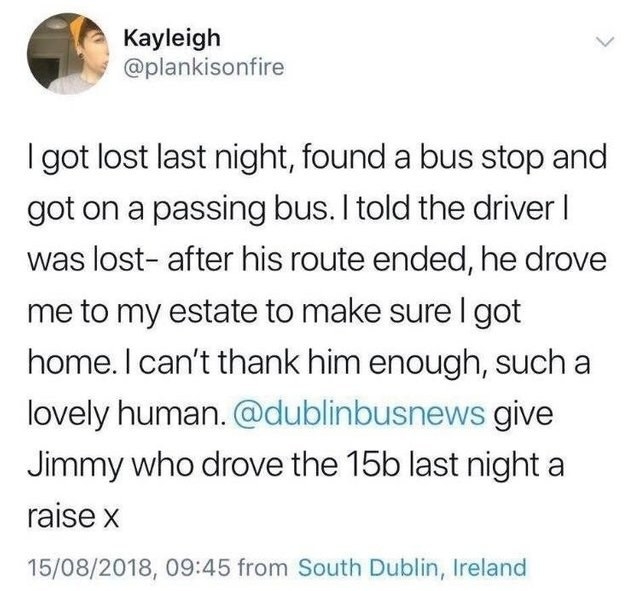 20.
This man gave his neighbor's headlights a good cleaning so she'd drive a bit safer at night.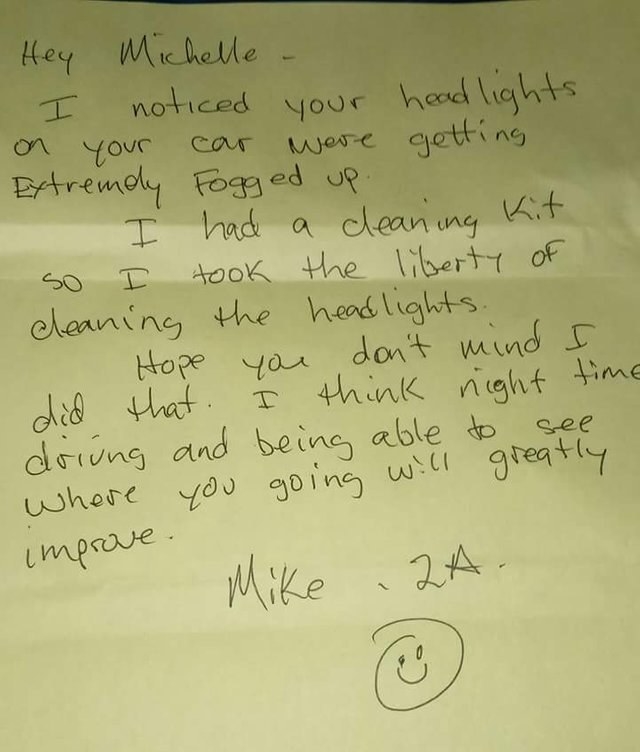 21.
A bunch of strangers came together to help this man when his truck caught fire, so he took out a personal ad in the paper to thank them.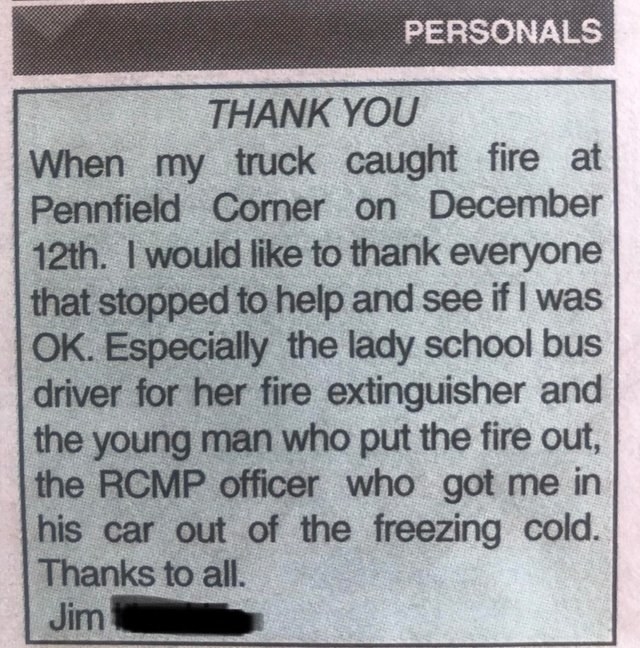 22.
This person helped their pregnant neighbor satisfy a very intense craving.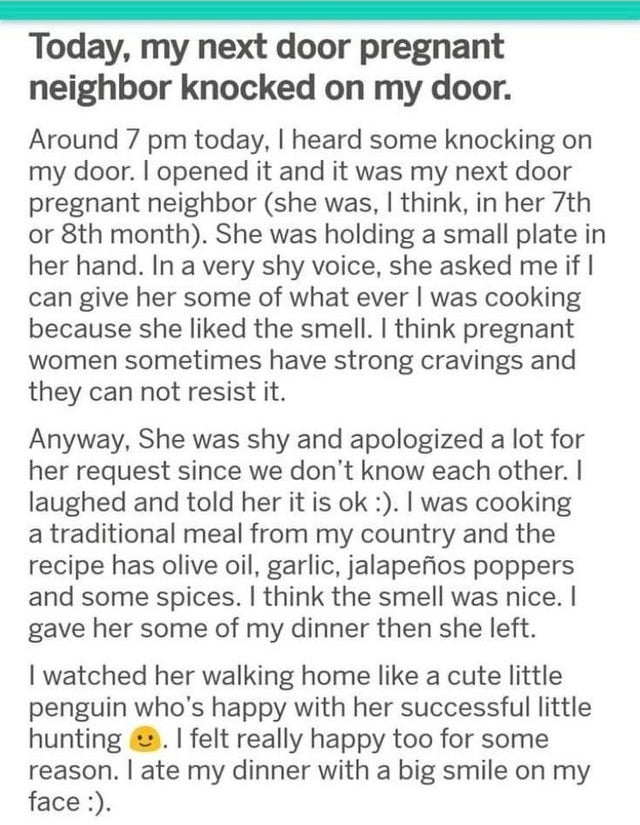 23.
And finally, this police officer helped a teen tie his tie before prom.