Back in May, Serena competed in the French Open, where she wore this compression bodysuit: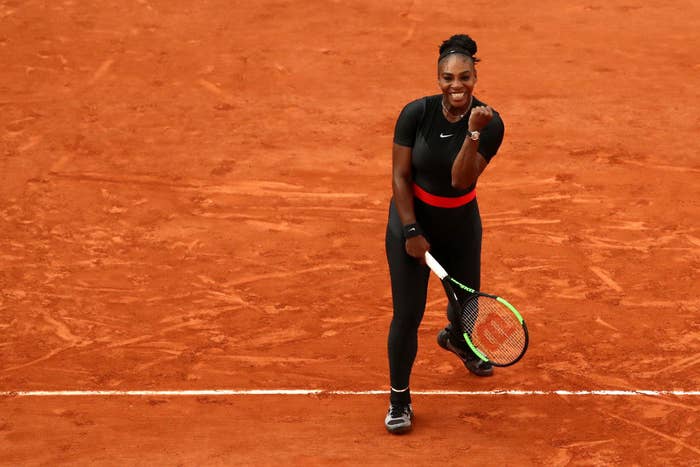 The look was fashion AF, but it served a medical purpose, too. The bodysuit was specifically designed to help Williams prevent blood clots — an ongoing health issue for the athlete.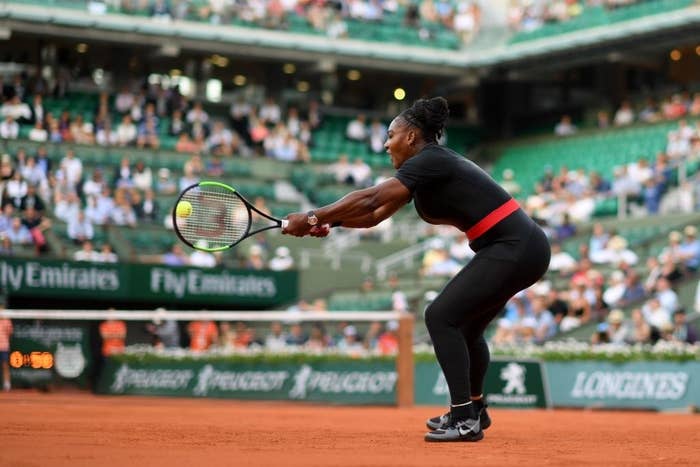 "It's a fun suit, but it's also functional so I can play without any problems," she told reporters at the time.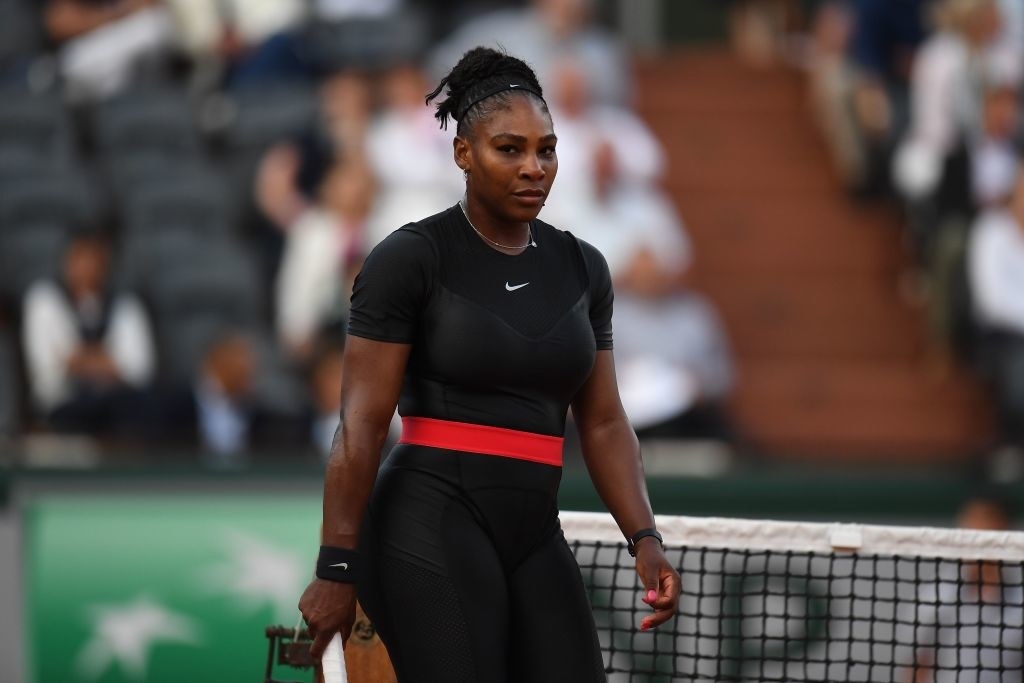 That should have been the end of this story, but alas: This week, the president of the French Tennis Federation, Bernard Giudicelli, announced that they would be enacting a dress code for future games. He said that outfits like Serena's go "too far," and specifically called out her bodysuit.
HOKAY. SO. Beyond the fact that Serena's bodysuit served an important medical purpose, a lot of people were angry to see Serena's fashion being criticized — including tennis legend Billie Jean King.
After all, when you're the GOAT, who gives a shit what you wear?
And lots of people took issue with Giudicelli questioning Williams' "respect" for the game.
All of this BS brings us to yesterday, when Serena competed in the US Open. And what did she decide to wear for the game, you ask? A gorgeous, flowy, black tulle TUTU.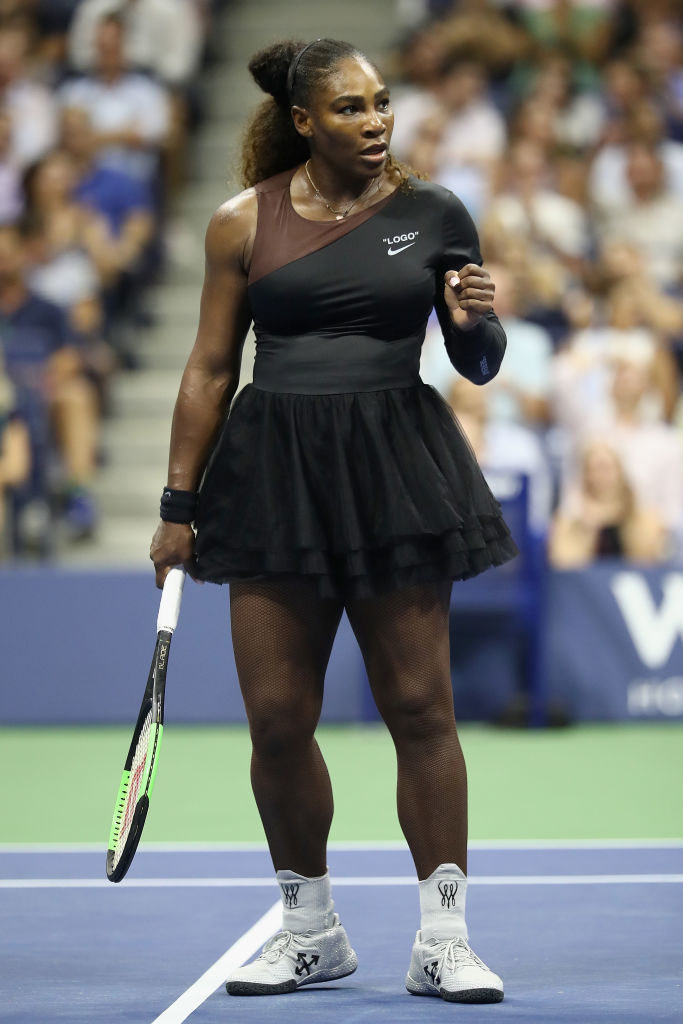 And she looked freaking INCREDIBLE.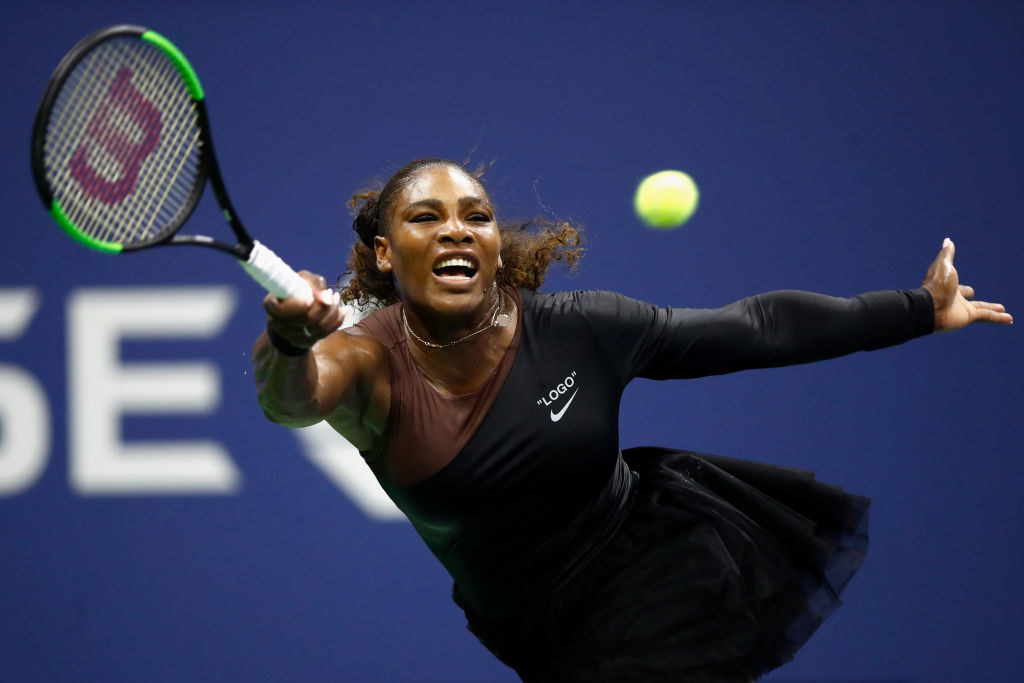 Serena finished the look with a pair of fishnet tights, which provided the compression she needed from the original bodysuit to prevent clots.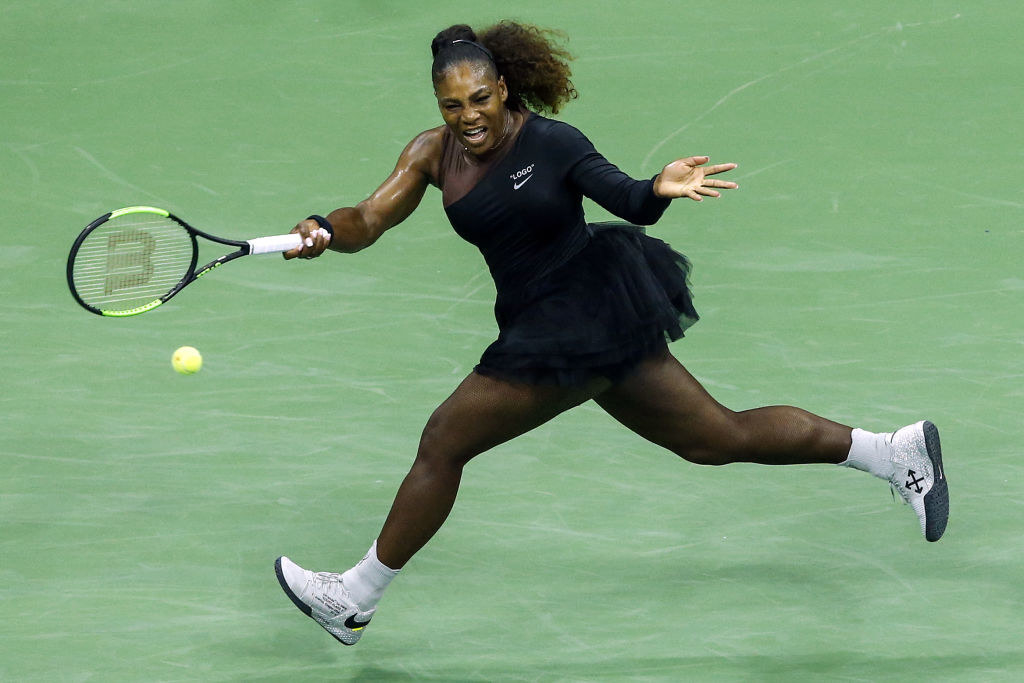 Oh, and PS: She won her match in that tutu. Buh-bye!