Last month, Sally Field reached peak levels of mom when she tried to set up Olympic skater Adam Rippon with her son, Sam Greisman.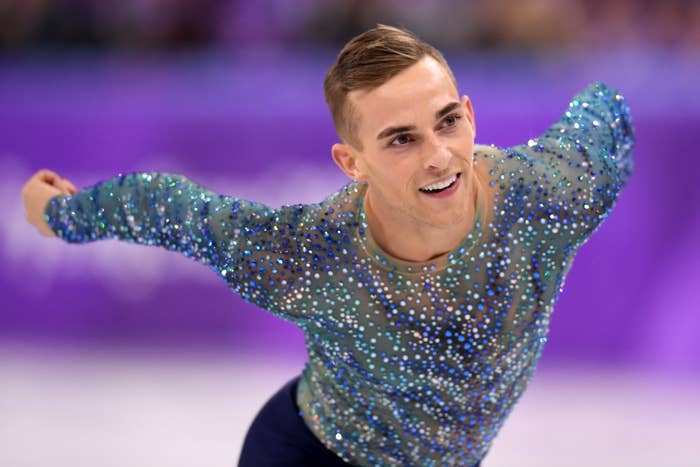 Sam had tweeted a screenshot of his mom urging him to "find a way" to meet the athlete — when Sally herself intervened, tagging Adam's Twitter account to make sure he saw it.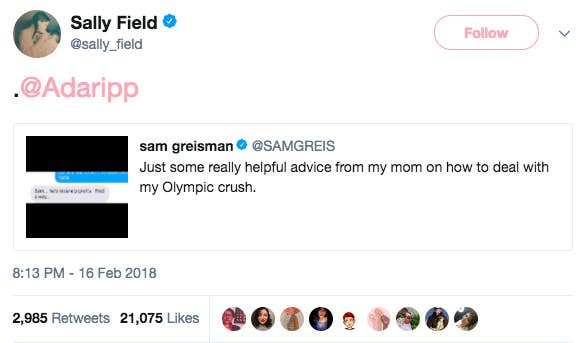 Sam was ~slightly~ embarrassed.

And now, that day has come. THE TWO HAVE FINALLY MET!
"Thanks, mom," Sam captioned the pic, which was taken at the Human Rights Campaign Dinner in Los Angeles on Saturday, where Adam was honored with the Visibility Award.
People were thrilled to see the two finally meet.
Sally Field jokes were made.
Important questions were asked.
People really want to see them end up together.
Remember, kids: Mom always knows best!