Priyanka Chopra and Nick Jonas are about to mark their one-year wedding anniversary, and they're celebrating in the absolute best way possible: with a cute puppy and a shirtless Nick.
Priyanka surprised Nick this morning by waking him up with a LIT'RALLY PERFECT German shepherd puppy as an anniversary gift. And between the adorable dog and the half-naked Nick Jonas in bed, the video of their first interaction has absolutely DESTROYED me.
First, Priyanka taps a sleeping Nick on the shoulder.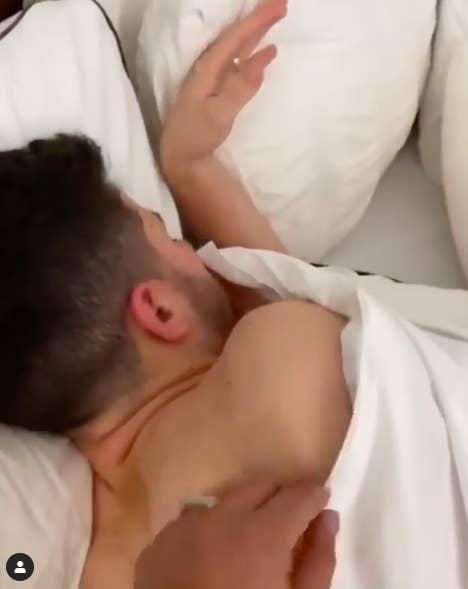 The pup — wearing a big white bow — stumbles over to Nick to wake him up.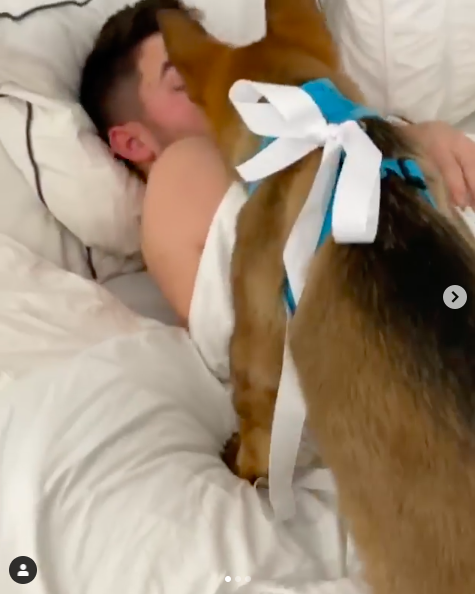 "Who's this? Who are you?" Jonas can be heard asking the dog, to which Priyanka explains that he doesn't have a name yet.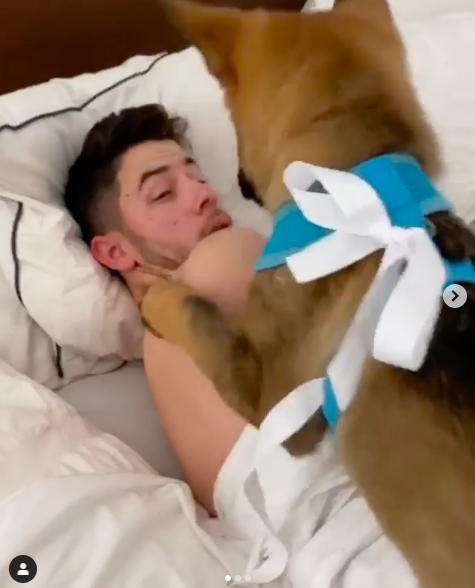 And just like that, a new friendship was born.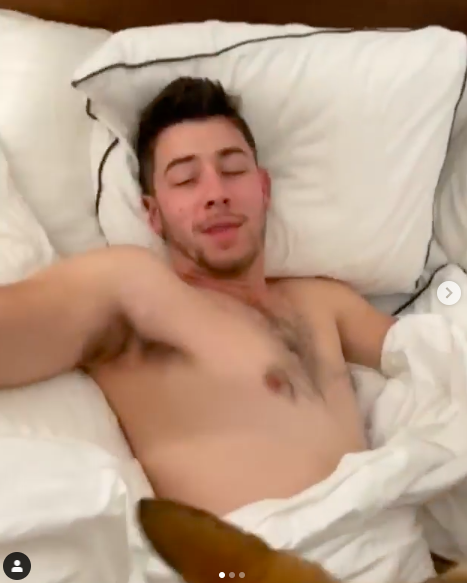 The couple eventually settled on the name Gino, and even created an Instagram, @ginothegerman, where fans can follow the pup's every move.
THOSE EARS THO.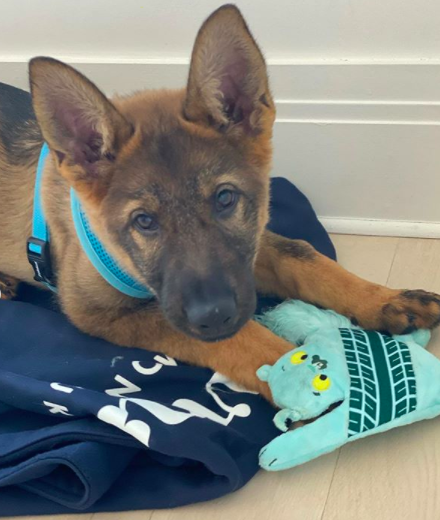 I think I speak for all of us when I say Gino is a VERY good dog.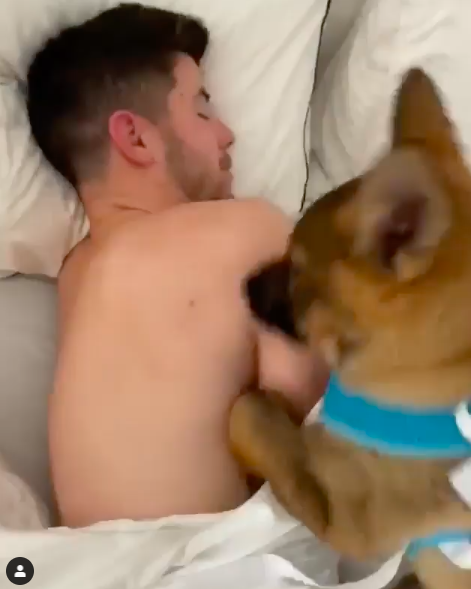 And a very lucky dog, too.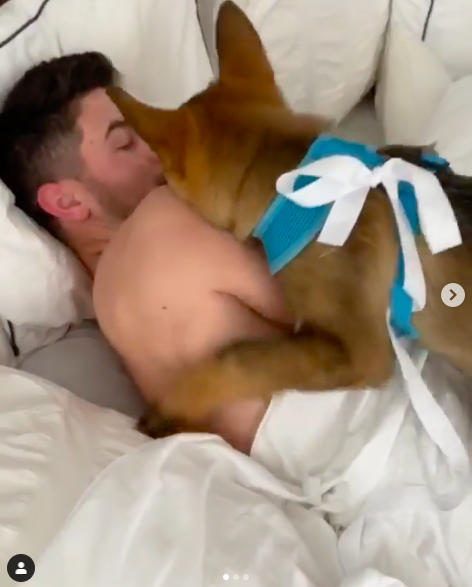 You can watch Nick and Gino's adorable first encounter below. Happy anniversary, Priyanka and Nick!