Pink Just Responded To The Controversy About Celebrities Getting Tested For Coronavirus Before Everyone Else
"Tell me anybody with a sick 3-year-old that, if they could get their hands on a test, wouldn't take it."
Both Pink and her 3-year-old son, Jameson, became seriously ill last month, and the singer told Ellen it was "the scariest thing [she's] ever, ever been through in [her] whole life." So when she had a chance to get a coronavirus test, she jumped at it.
"We were able to get a test. And, um, I took that chance," she said. "And I tested myself. We could get one test, so I tested myself. It came back a week later positive. And I knew it...I knew that that's what it was gonna say."
Pink went on to address the double standard at play, as she was able to get a test when some of her non-famous friends couldn't:
You know, I've talked to so many people who can't get tested. Friends that are like, "Yeah, I think we were sick in February." Like, "Oh, I think we had that." I don't know. I think testing is really, really important.
"It's very controversial to people that I was able to get my hands on a test," Pink said. "I would say two things to that."
"But being angry at me is not gonna help anything. It's not gonna solve the issue of the fact that you can't get your hands on a test. You should be angry about that, and we should work together to try and change that."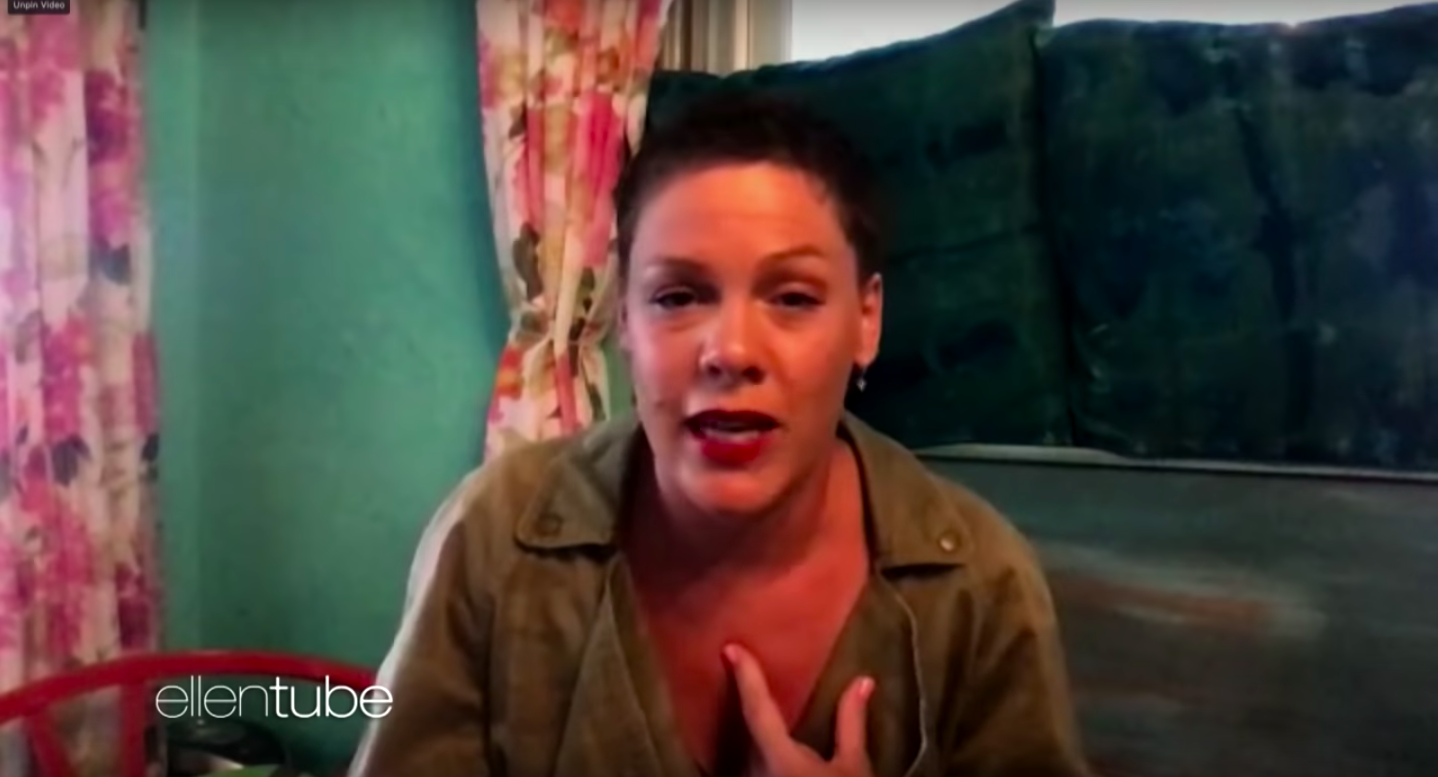 And Pink had another message for anyone who would criticize her for getting a test.
"Number two, tell me anybody with a sick 3-year-old that, if they could get their hands on a test, wouldn't take it. And if they say that, I'm calling bullshit."
She then called out our health care system and government for "not being prepared" for this crisis:
So, yes. The health care system is jacked. Government is, in a way, failing us by not being prepared. But this is where we're at.
Pink concluded by telling Ellen that she's now focused on helping others get through this crisis. And just last week, she announced a $1 million donation to help relief efforts in Los Angeles and Philadelphia.