Pete Davidson just gave a very candid interview to Charlamagne Tha God. And in it, he was surprisingly blunt about his highly publicized engagement — and eventual breakup — with Ariana Grande.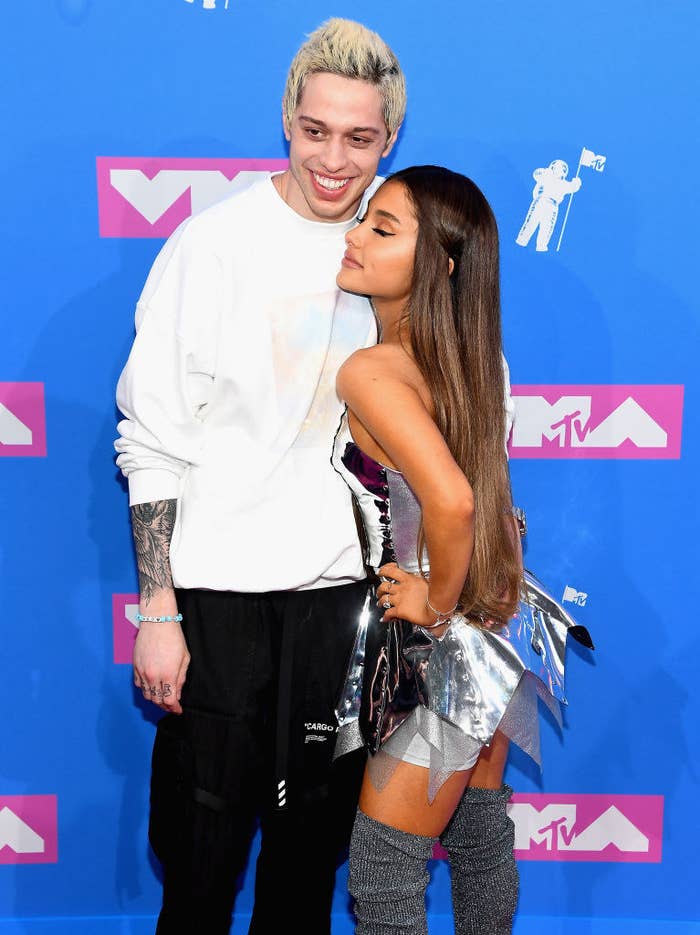 It all started when Charlamagne asked Pete about Ariana's Grammy Awards performance this year, in which she took an engagement ring off her finger, put it in a box, and shook her head "no." Charlamagne asked Pete if he thought the pop star was throwing shade with the gesture.
"I get it, that's her job," he continued. "That's her aura."
But Pete was also quick to justify why Ariana is the "punchline" in a few of his stand-up jokes:
Yeah, she has a couple [punchlines]...Stand-up's a part of my life. That was a highly publicized thing. I feel like she got her fair run and her fair stab at it. I don't have social media and I don't really have an outlet to express my feelings. So stand-up's just how I do it. And I just have some jokes about it.
Charlamagne also asked Pete how he feels about being seen by most of the world as Ariana Grande's ex, instead of as a successful comedian in his own right. Pete did not hold back in his answer: "It's the worst."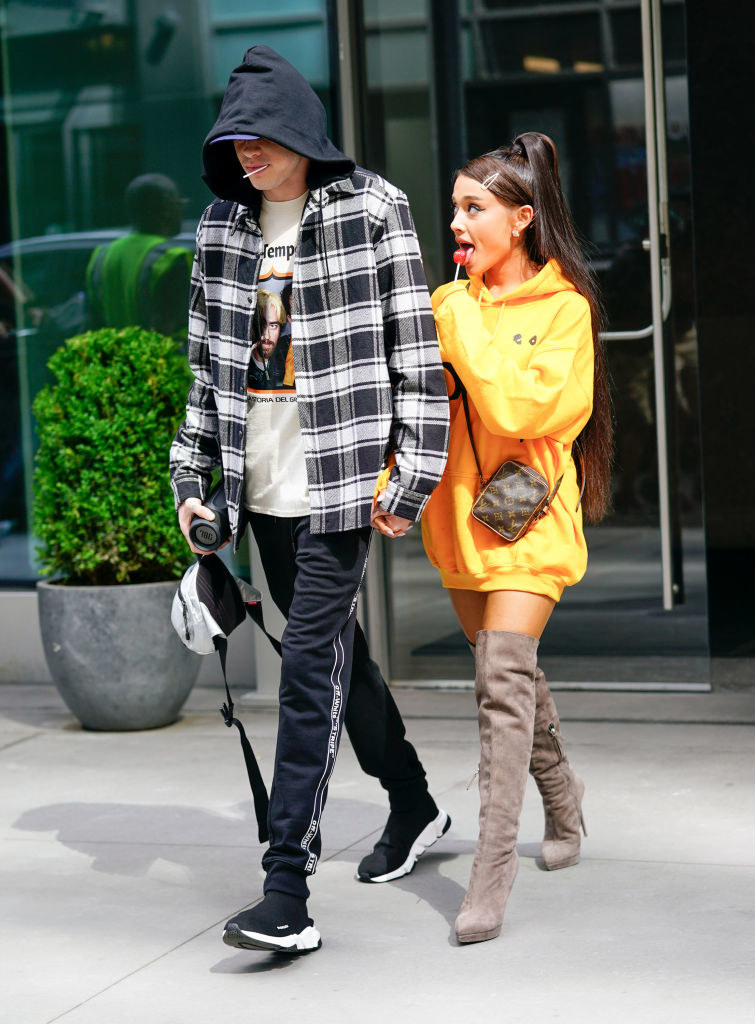 "It hurts. It definitely hurts. Because, you know, I've been doing this for like 10 years. So it sucks for a six-month thing to just completely take over that."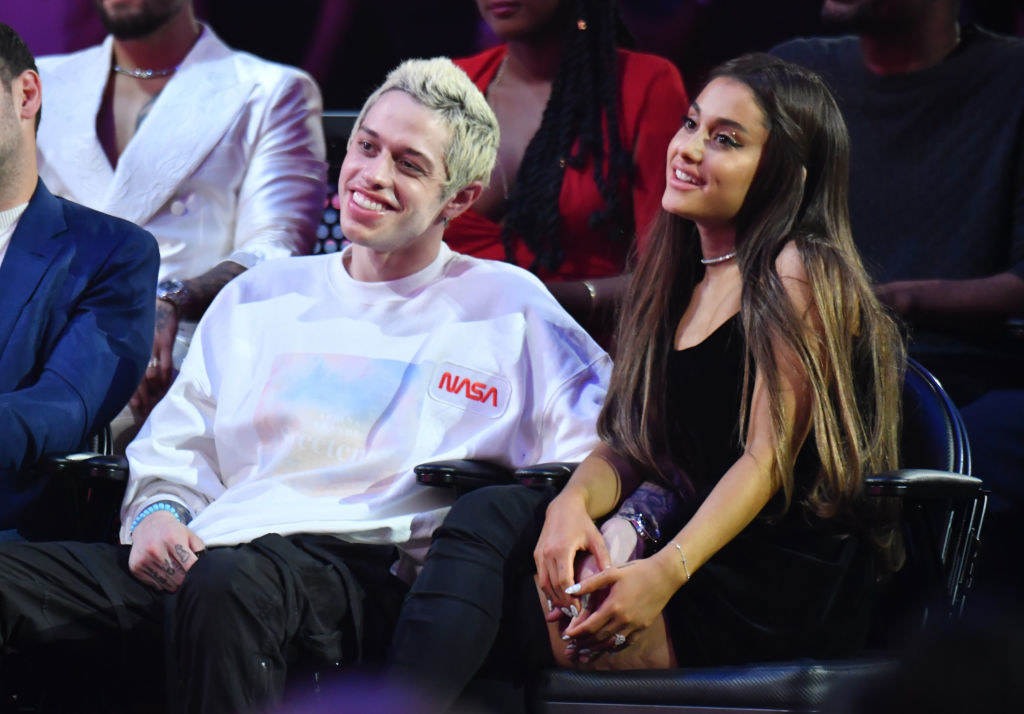 He also addressed the critics who thought he was only dating Ariana for fame or money:
And then [people are] just, like, "Whoa. Is he just getting this because of that, or that because of this?" You know, not a lot of people knew anything [about me] until I started dating her. So like, yeah, it's difficult.
And he responded to Ariana's frequent public comments about how big Pete's dick allegedly is.
"It's definitely a bit of a punch in the gut," he added. "You definitely want someone to be like, 'Hey man, good work.' Not like, 'Hey, nice dick.'"
In the interview, Pete also had some kind words to say about Ariana's late ex-boyfriend, Mac Miller, and revealed that he "knew [the engagement] was over" after Mac's tragic passing.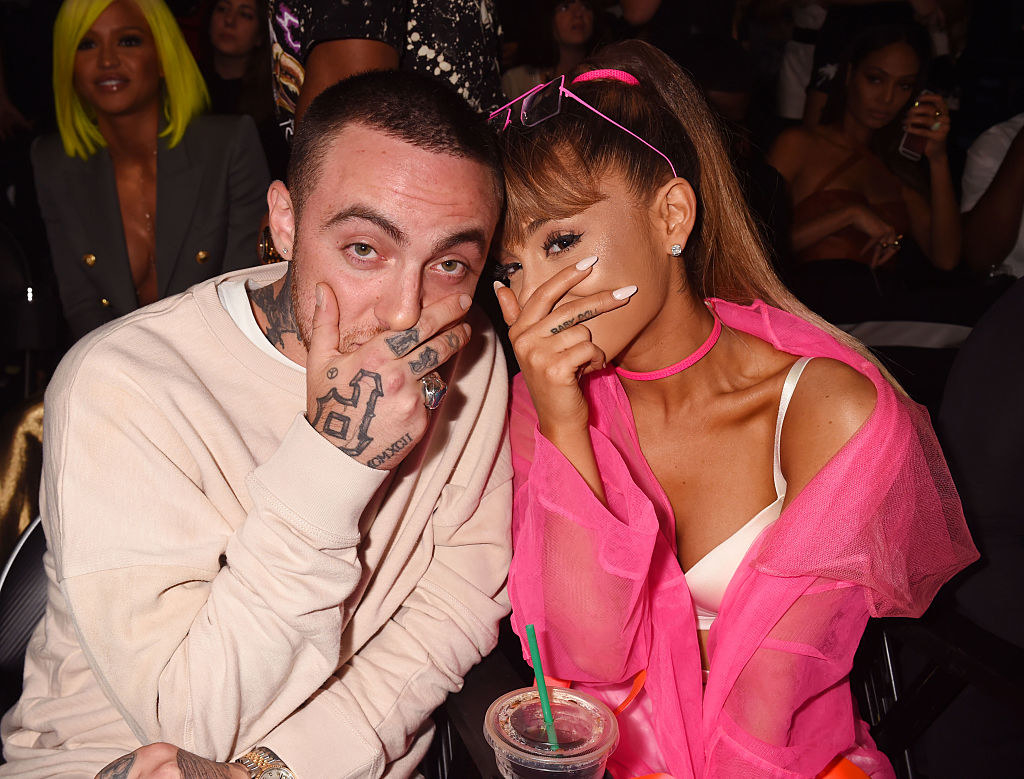 "I totally got it," he said. "'Cause we were only together for a few months. She'd even tell you this. I was like, 'Listen. Do whatever you gotta do. I'll be here.' I literally said, 'I'll be here until you don't want me to be here.'"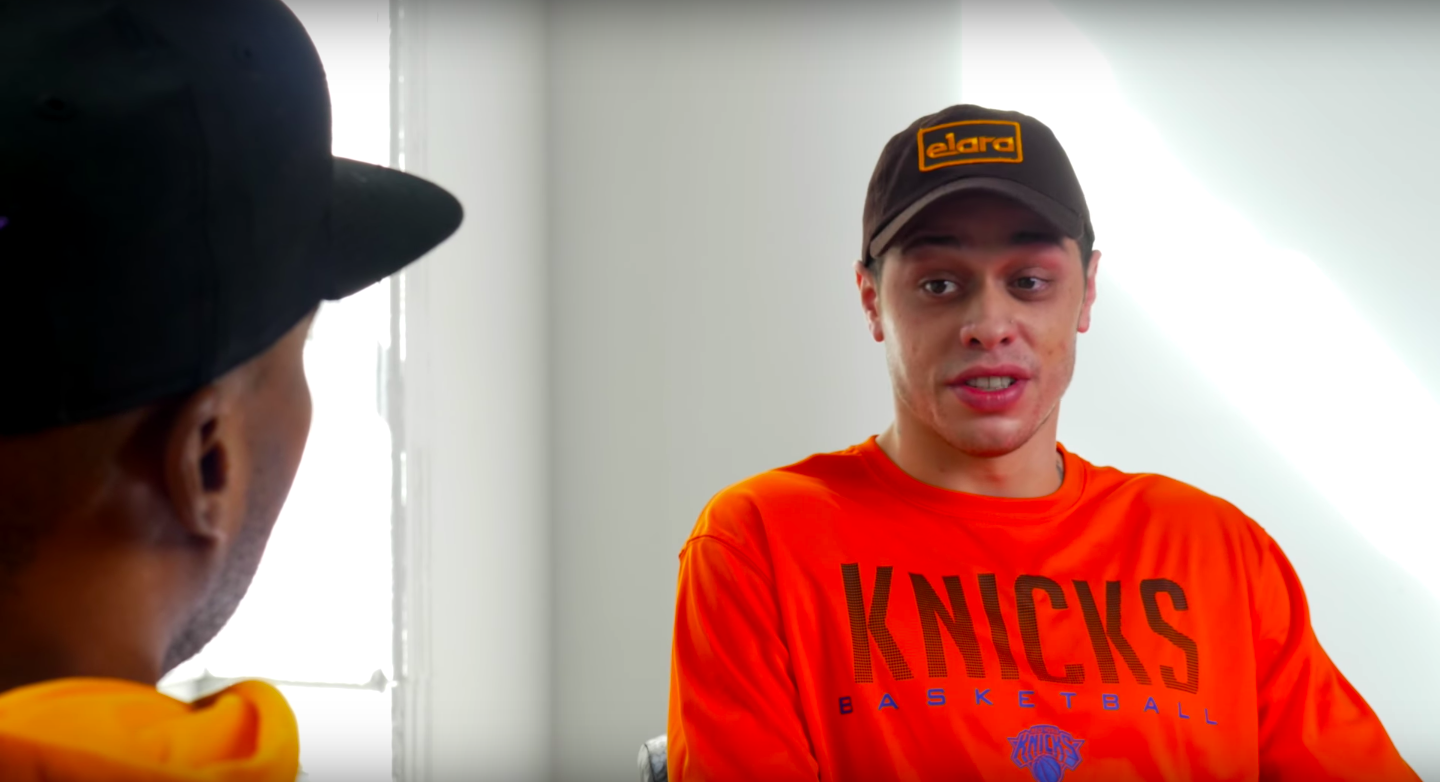 And he said he has a lot of empathy for what Ariana went through after Mac's death:
I can't imagine what that shit is like. Like that shit is just terrible. All I do know is she really loved the shit out of him, and she wasn't like, you know, putting on a show or anything. That was fucked up.