HEAR YE, HEAR YE, MY MEATHEADS AND MEATBALLS: it really fucking looks like Jersey Shore might actually, finally be coming back!!!???
Nothing official has been released yet, and it seems like the production team is trying to keep things ~secret~ for now. But the evidence for a reunion seems pretty clear — so if you'll kindly join me over at the Customer Service desk, I'd like to show you MY RECEIPTS.
1.
According to NJ.com, the cast has been spotted filming in two different New Jersey locales — Point Pleasant Beach and Asbury Park — both within the span of a month.
2.
The mayor of Asbury Park, John Moor, confirmed that the filming took place.
"Oh well, they've been reading the paper and they know Asbury Park is the place to be," Moor joked to the Asbury Park Press. "No, we did not know they were coming as they applied under 'Roadtrip Reunion.'... They paid their fees and everything worked out fine."
3.
And a spokesperson for a club in Jersey, Langosta Lounge, claims that producers asked to film at his establishment, but he said no.
"They called 10 days before they wanted to film and we said no freaking way, it'll be bad publicity," he said.
Similarly, it looks like producers submitted an application to film in Seaside Heights — where the original series took place — but a Borough Administrator for the city told the Asbury Park Press that the request was denied.
4.
Look at The Situation's Instagrams from this morning.
5.
The Jersey Shore ladies have been posting pics together on Instagram.
6.
They haven't posted pics like this in a LONG TIME.
7.
And look at the background — it kinda looks like they are in a production studio of some sort?
8.
Like, look what JWoww posted on Snapchat today. Possibly filming confessionals?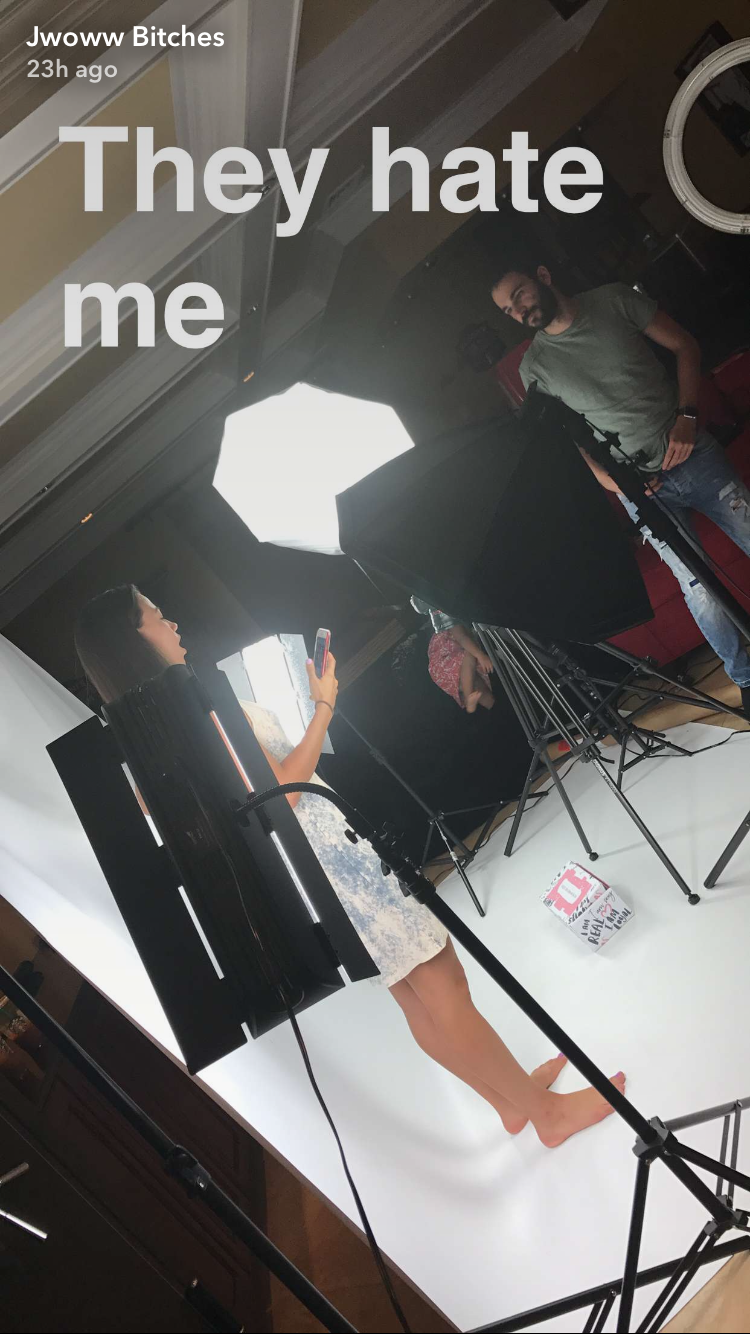 9.
Also, Snooki just maybe, possibly hinted to E! that a reunion is in the works.
When asked if she would ever consider a reboot, she said: "Yes! But not for a long time because I have kids. Like for a week."
So, is she basically saying a reunion is coming a week from now? IDK what else this could mean, Snooks?
10.
People on Twitter have receipts, too:
11.
Like this New Jersey native:
12.
And this person who actually showed up and got Snooki's autograph:
13.
Now, here's where things get interesting: MTV has denied any involvement in the filming, telling the Asbury Park Press that the production is not an "MTV project."
QUIT PLAYIN' GAMES WITH MY HEART, MTV.
Well, whatever the hell those beautiful, orange kids are filming right now, I'm excited to watch it.