On Monday, British singer Olly Murs posted a "prank" video to TikTok, where he cut the bottom out of a Pringles can, stuck his penis in it, and then tricked his unsuspecting girlfriend, Amelia Tank, into reaching inside.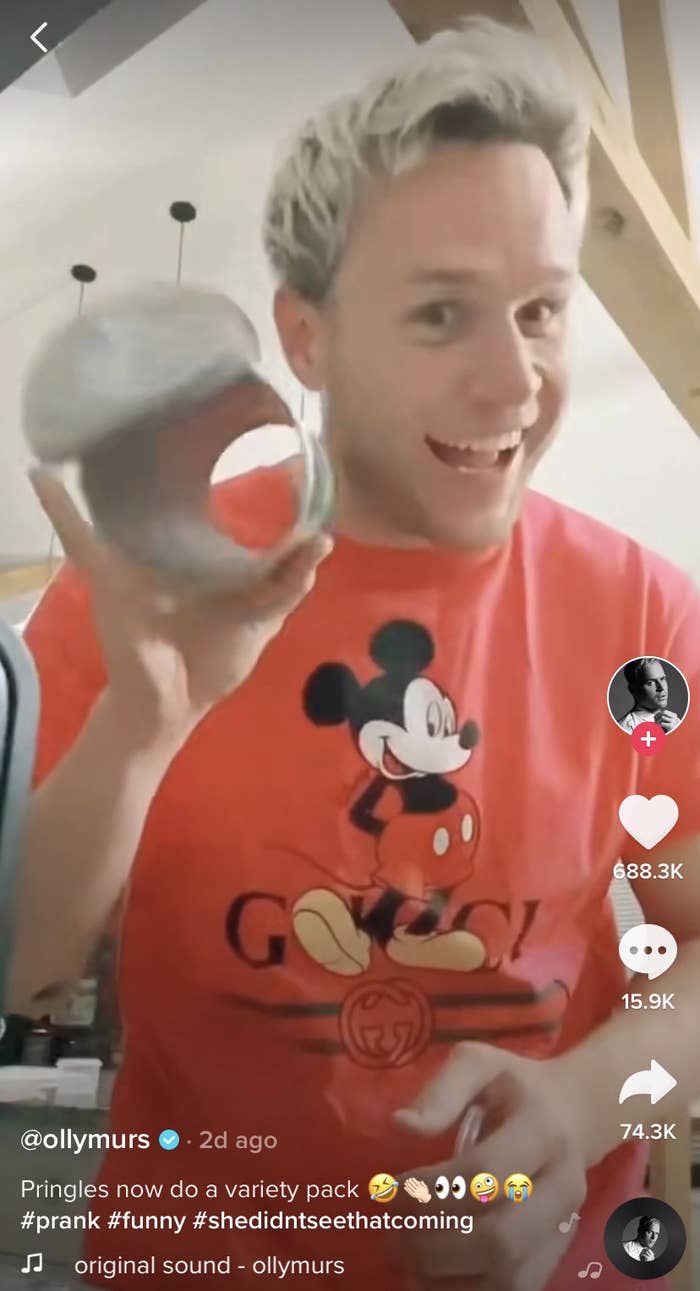 "Say hello to my little friend," he narrates, quoting the classic line from Scarface. He also hashtagged it #shedidntseethatcoming.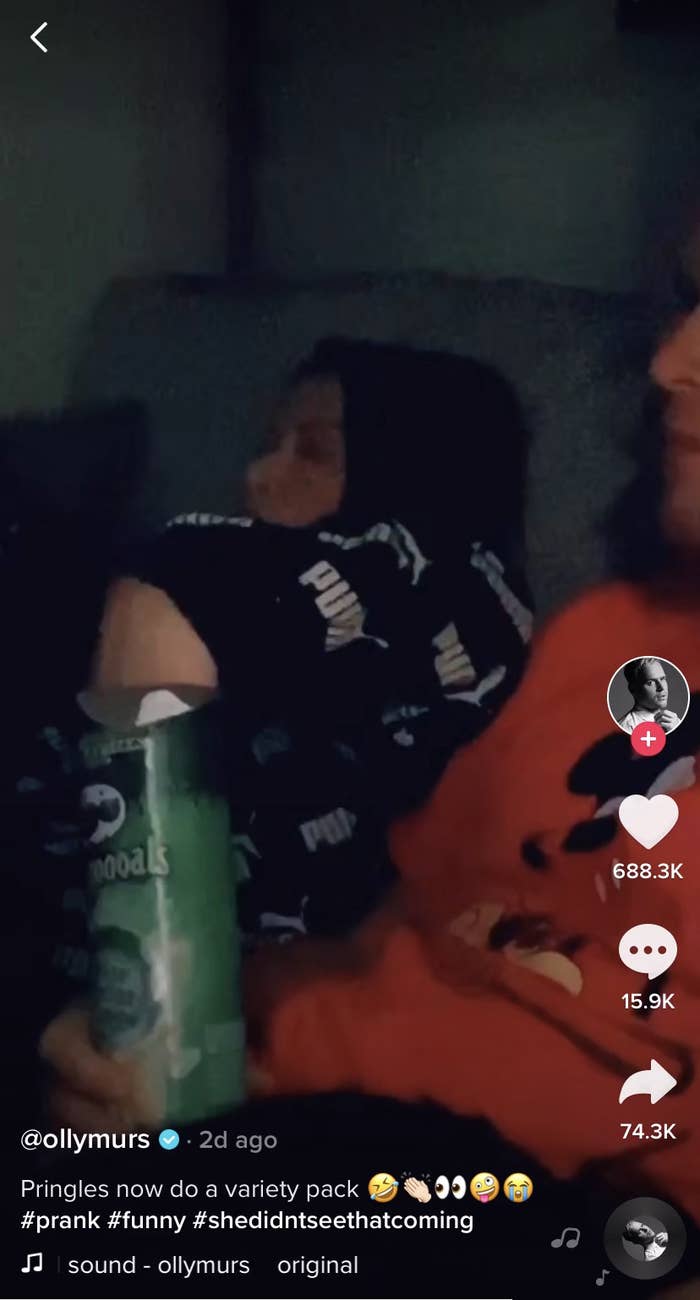 In the video, Olly clearly thinks the whole thing is funny, but his girlfriend is visibly disgusted and upset by it and calls him a "twat."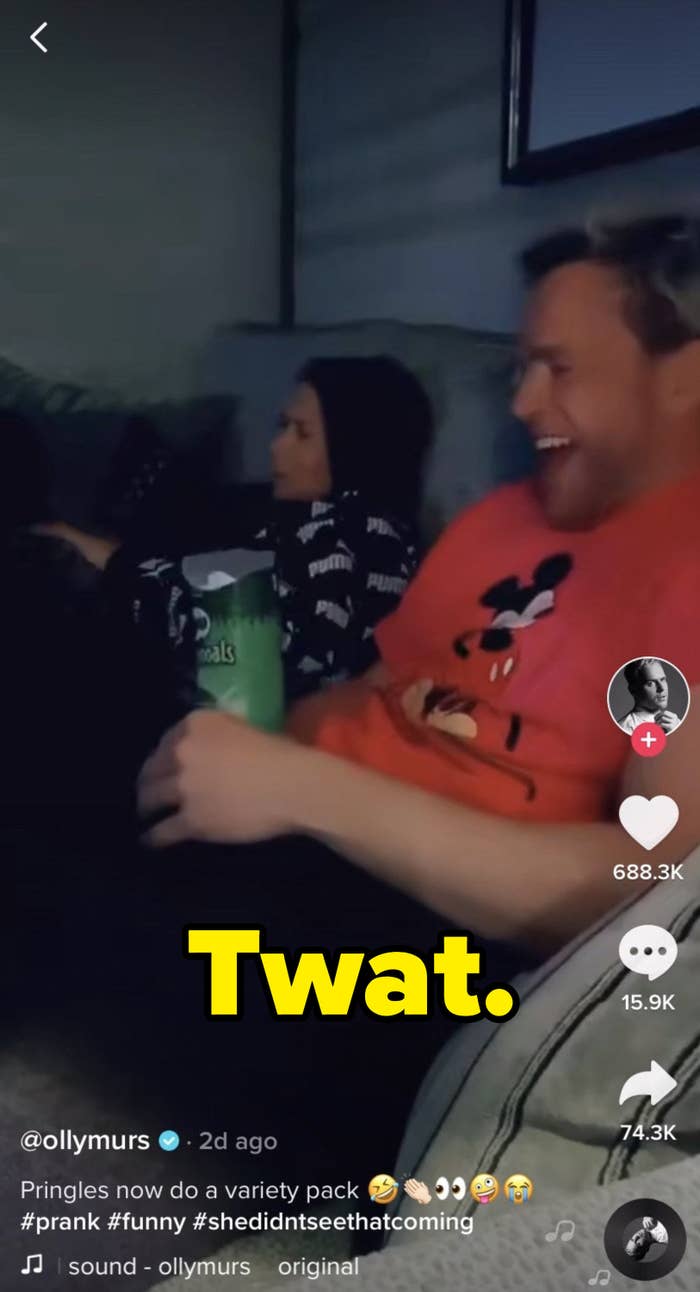 Since uploading the video to TikTok, it's gone massively viral, with nearly 6 million views in the past 48 hours. But the response has been largely negative, with many people in the comments accusing the singer of violating his girlfriend's consent:




People on Twitter are also calling Olly out:
Many felt like the "prank" was actually really messed up:
People thought the video was just plain creepy:
Some wondered how his PR team let it happen:
Others wondered why TikTok allowed the clip on the platform in the first place:
I think I speak for all of us when I say: NOPE.
Olly Murs has yet to respond to the controversy, and the TikTok is still up on his page.