Mike "The Situation" Posted Some Prison Photos On His Instagram And They're Kinda Wild
With the hashtag #FreeSitch, no less.
You know Mike Sorrentino — aka "The Situation" from Jersey Shore.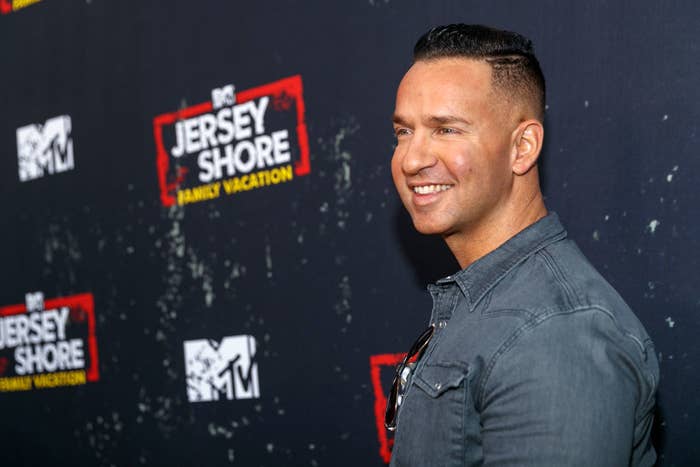 Mike checked into prison back in January, and is currently serving an eight-month sentence for tax evasion.
Now, you might think that being behind bars would stop you from posting on social media...but you'd be WRONG! Because yesterday, Mike somehow managed to post a series of photos to his Instagram page.
"Tough Times Don't Last," Mike captioned the pics. "Tough People Do 💪🏼." He also added the hashtag #FreeSitch to the post, which is kinda iconic.

Mike got lots of supportive messages on his post, including one from Vinny:

Pauly showed some love, too:

It's not clear whether Mike posted the picture himself, or maybe had someone on the outside do it for him. But Vinny and Pauly recently revealed in an interview that the Sitch does indeed have computer access behind bars — and keeps in constant contact with his fellow castmates throughout the day.
"He sends me positive vibes," Vinny told Jenny McCarthy. "He gets me through my day."