Lorde was suffering from the flu at the time, hence the choice not to sing. And a lot of people loved the dance! But others were not here for it.
So in an interview on the WTF With Marc Maron podcast released yesterday, Lorde broke her silence on the unconventional VMA performance. And her words were beautiful, wise, insightful — and completely PEAK LORDE.
"It's sort of embarrassing to watch someone experience intense joy," she began. "Way more than pain... And I think that's why people find what I do quite disconcerting."
"I mean, this VMAs thing... People got, like, so angry about me performing at the VMAs."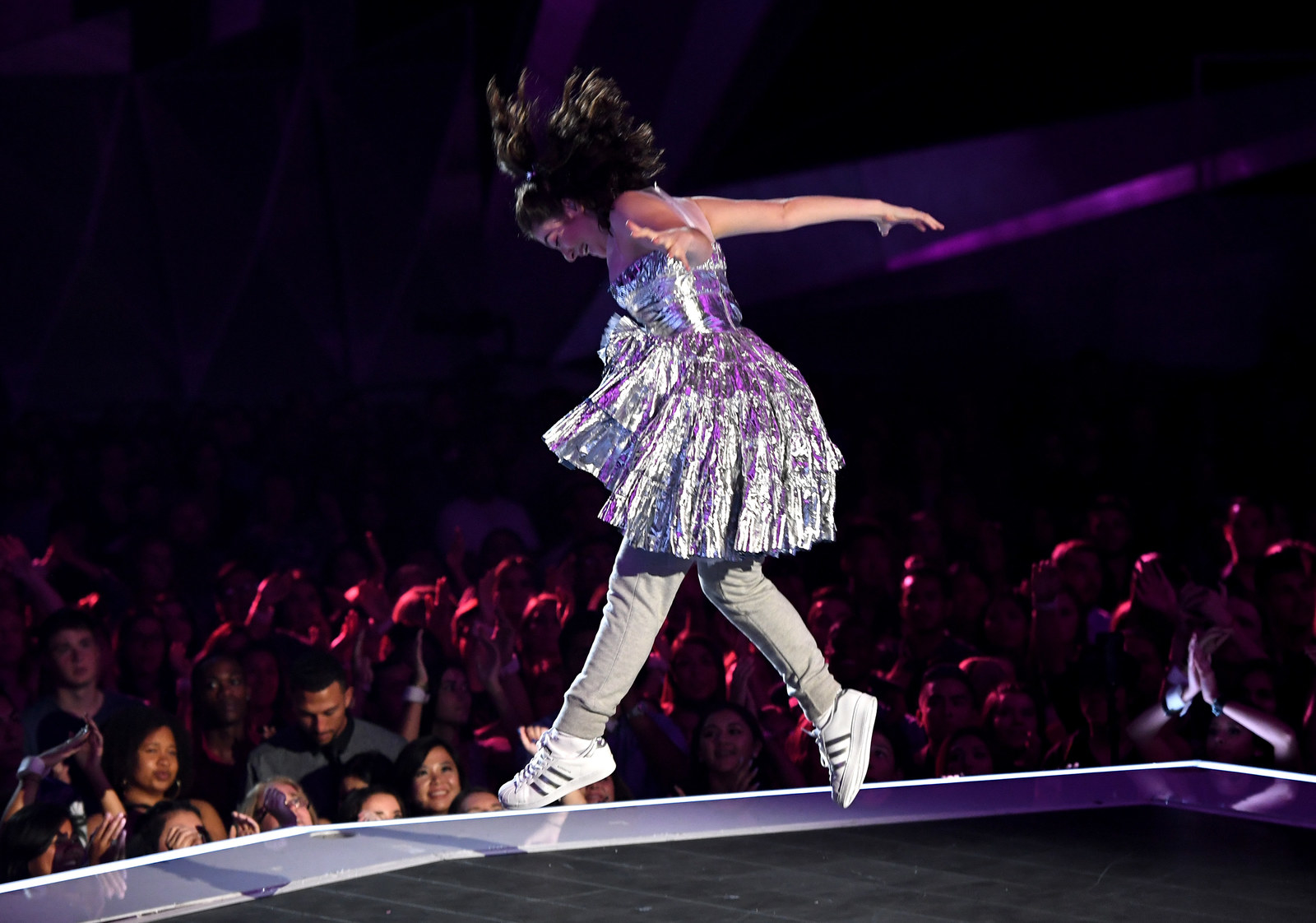 "I just danced. I just danced!" she lamented. "And I danced with full fucking joy."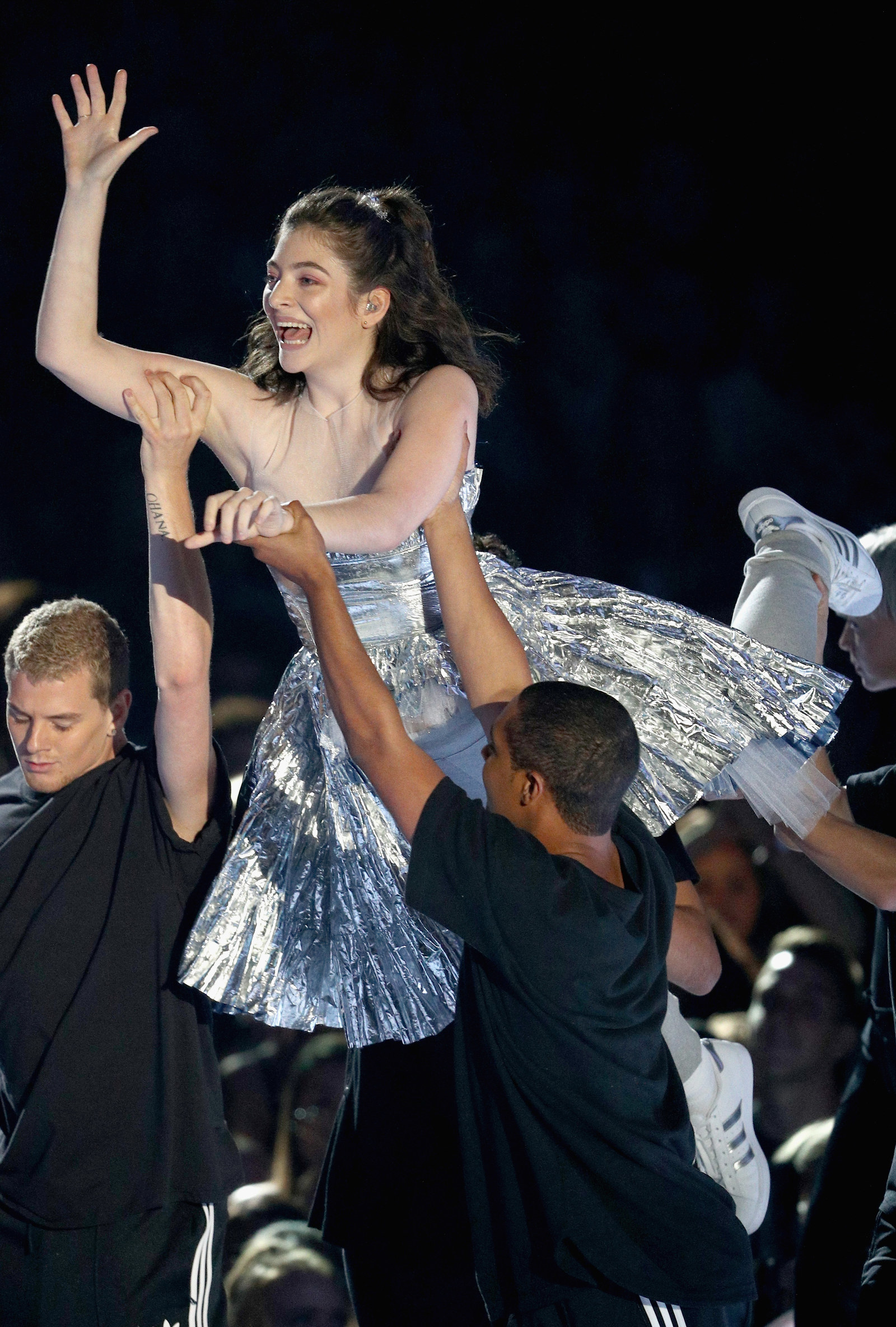 "Some people were like, 'We get it, we love it.' And some people were like, 'This is offensive that I have to watch this.'"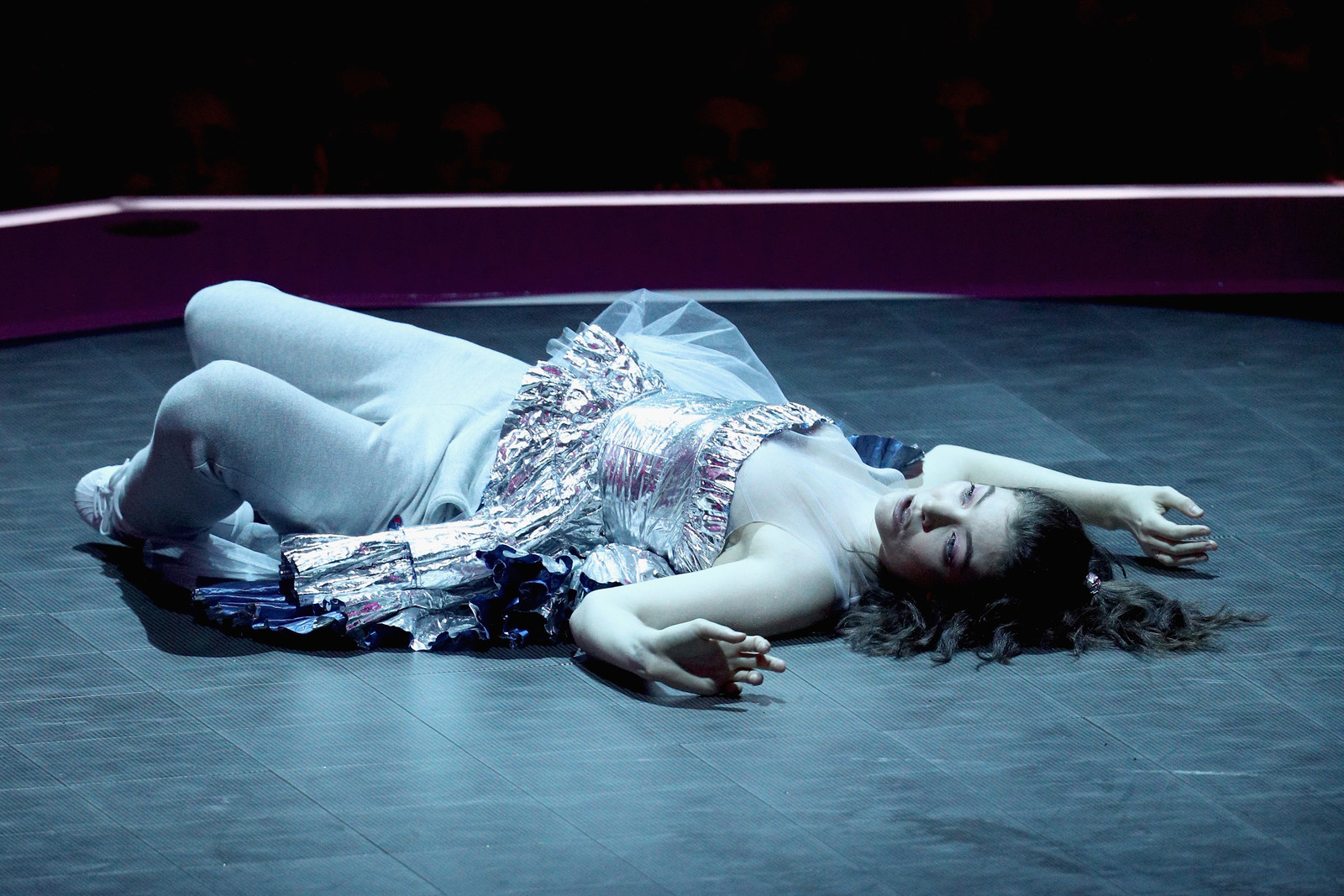 Lorde also described the ~aha moment~ when she finally understood the negative reactions to her dancing.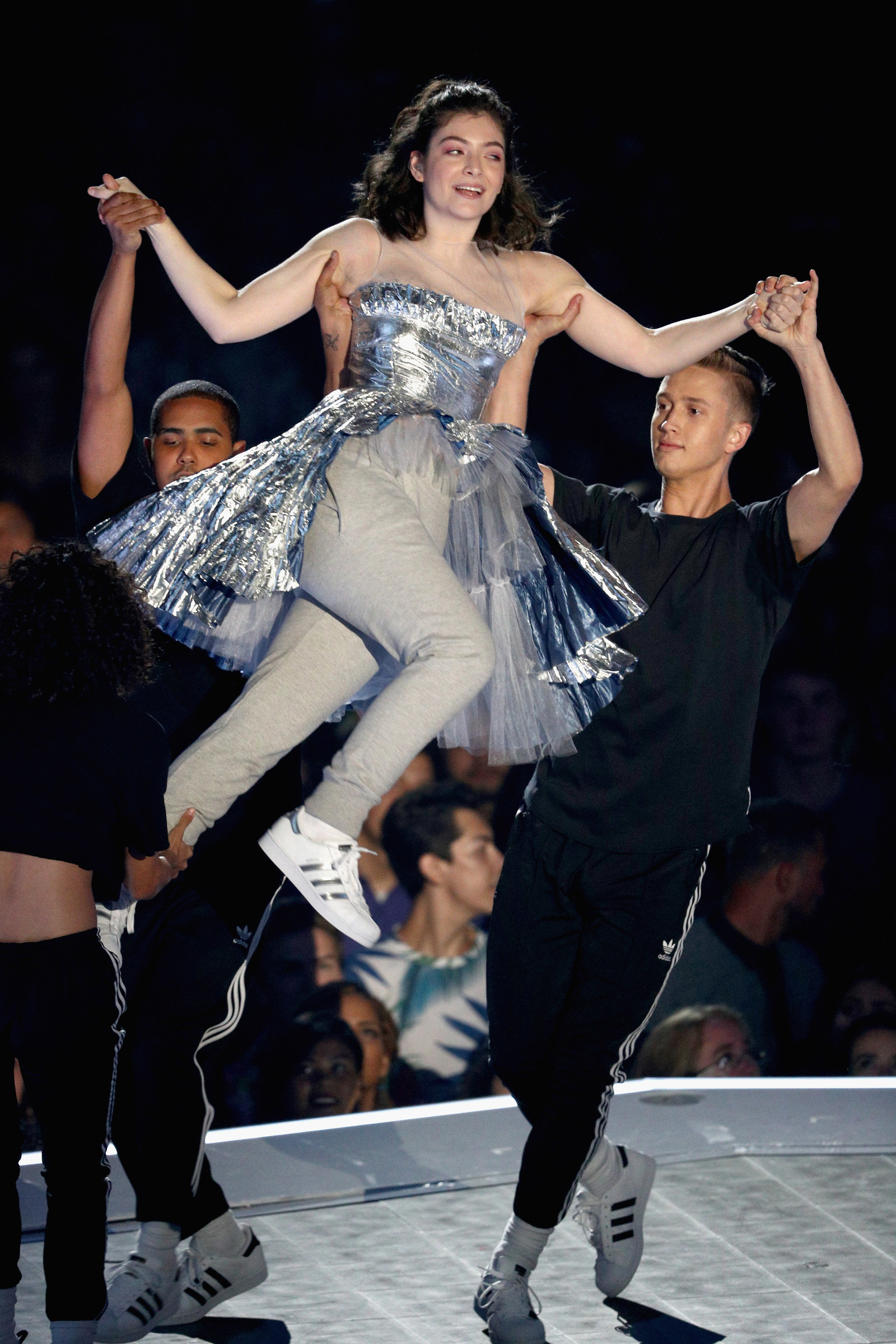 "And I'm like, 'Oh. It's because it's so private seeing someone experience such joy publicly.'"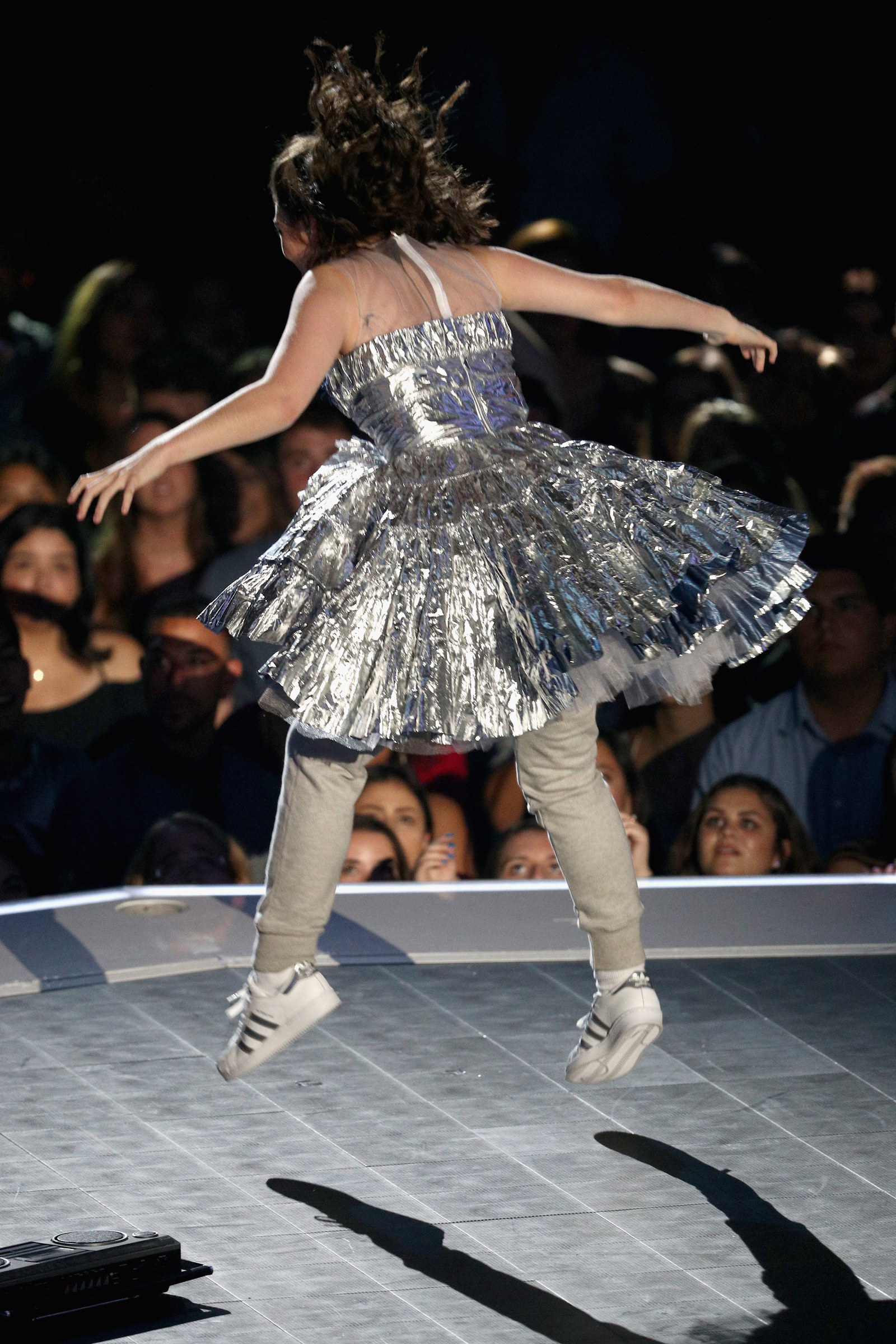 "It's really like, changed my life...being very unafraid of intense joy publicly. And privately," she concluded.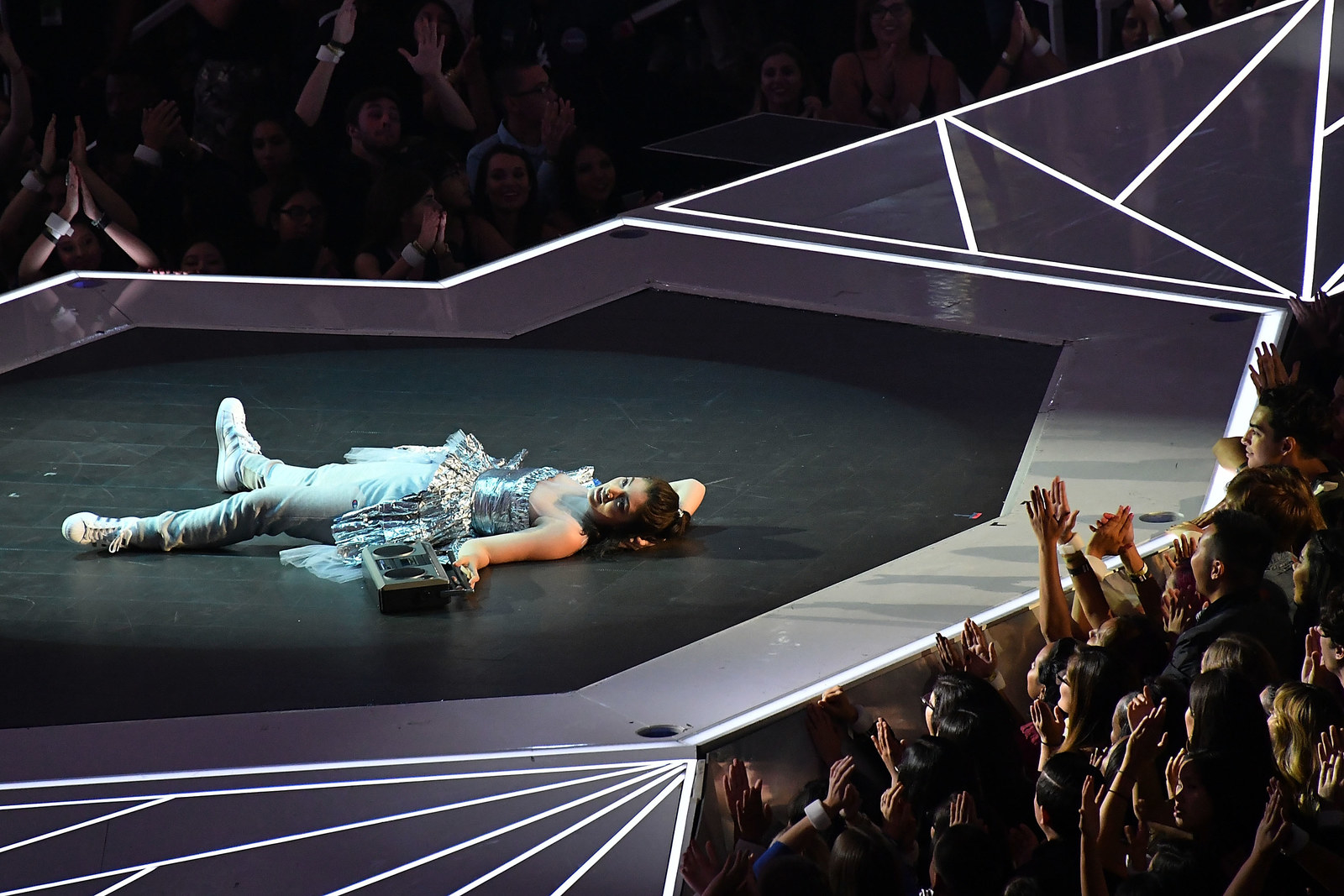 In conclusion, Lorde is a witch, a goddess, a seer of the universe's many truths, and a pretty good jumper, too.