By now, you are HOPEFULLY aware that Disney is making a Lizzie McGuire reboot, which will follow a 30-year-old Lizzie living in New York City.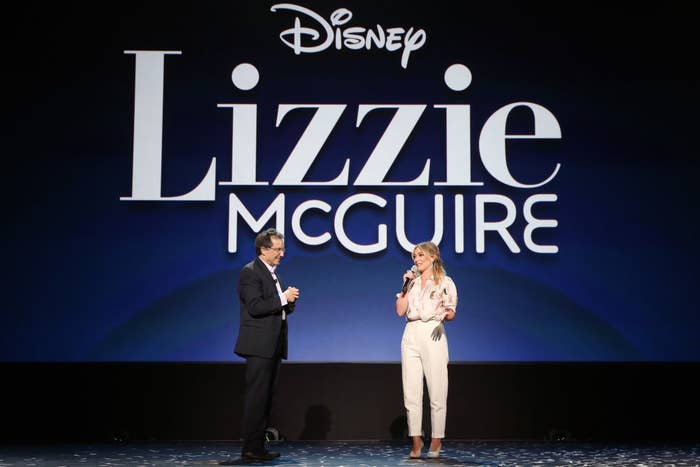 The series started shooting on Monday — so yesterday, Disney and Hilary Duff surprised us all with some first looks at the new Lizzie McGuire. Y'ALL READY FOR THIS?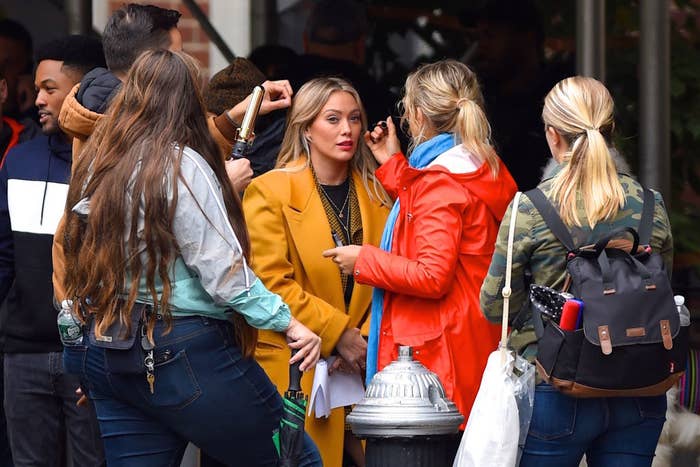 She's carrying some sort of stuffed alpaca and surrounded by gigantic bubbles??? This show is gonna be wild.

Hilary Duff also showed off Lizzie's very cute outfit on her own Instagram. It makes sense that Lizzie's got ~style~ now, since Duff previously teased that Lizzie works for an interior designer these days.
And just in case you missed it, Hilary Duff isn't the only OG Lizzie McGuire cast member reprising her role. In fact, the whole McGuire clan will be back for the reboot. Look at this happy reunited family!!!
Lizzie McGuire 2.0 will be streaming on Disney+ — and while they haven't announced a premiere date yet, I TRULY could not be more excited.