Lil Nas X Tweeted At An Anti-Gay Rapper Who Dragged His Grammys Look And It Was Everything
Pastor Troy tried it.
It's safe to say Lil Nas X had a very successful Grammy Awards this weekend. Not only did he lead a star-studded performance of "Old Town Road," but he also took home two trophies for the song.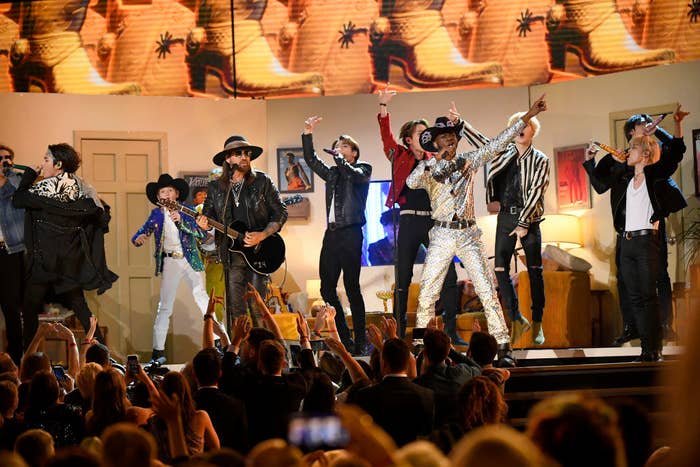 And, of course, he absolutely STUNNED on the red carpet in a hot pink Versace suit and cowboy hat. Yee — and I cannot stress this enough — haw.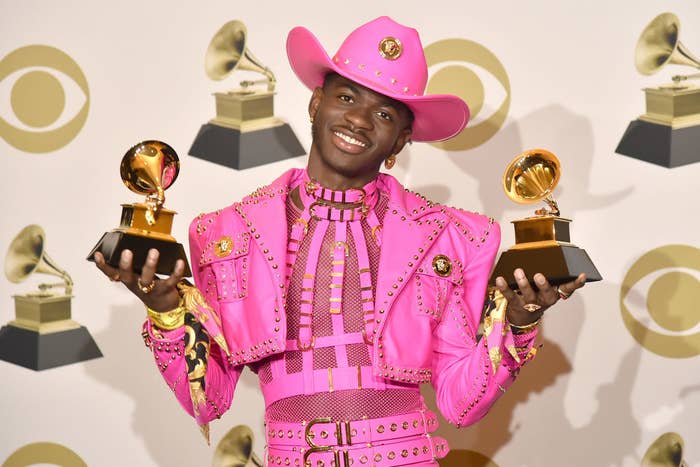 Well, this morning, a rapper named Pastor Troy took to Instagram and shared a picture of Lil Nas X in his Grammys outfit, along with an anti-gay message about how LGBTQ people "love to push this shit on our kids."
"Y'all Better open that 3rd Eye and let your Sons Know What Is Real...Or They Ass Gone Be Headed Down That Old Town Road Foreal!!" he added, alongside multiple hashtags including #NotMySons and #ItAintWorthIt.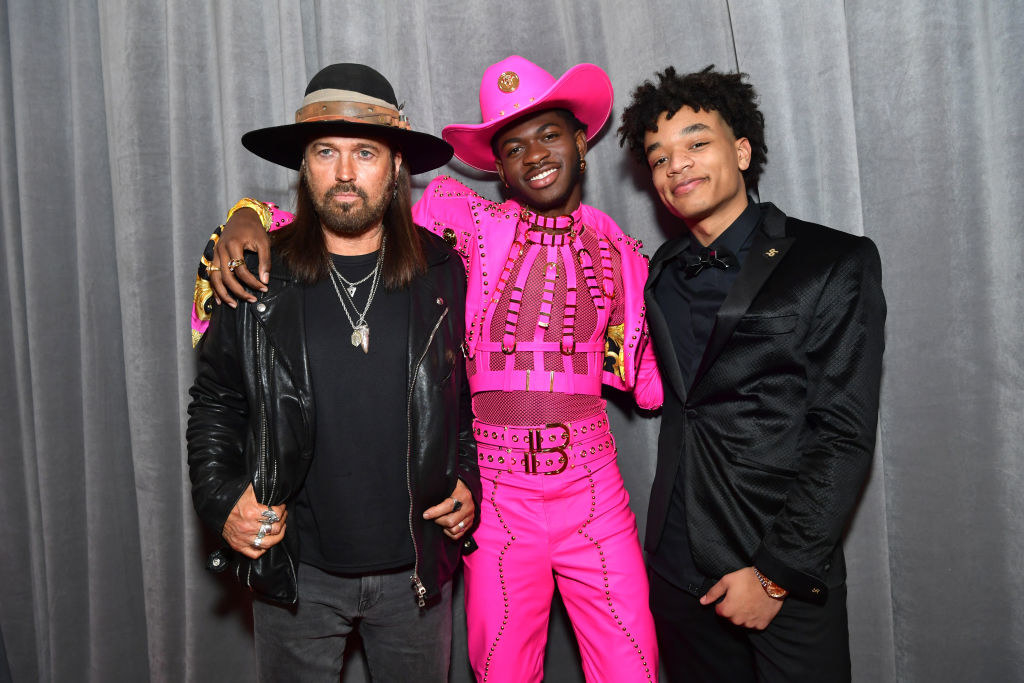 In the homophobia-laden rant, he also described being disgusted by seeing two men kissing at Applebee's, and blamed his own lack of a Grammy on the fact that he's not gay (lol).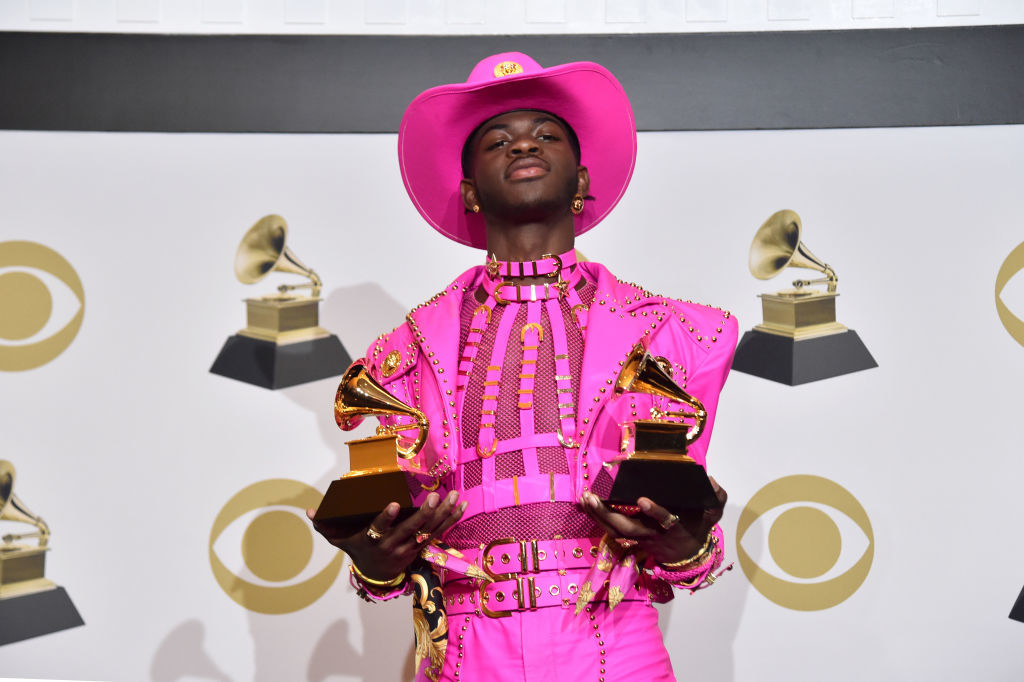 The post quickly blew up online, with "Pastor Troy" trending on Twitter. So Lil Nas X just tweeted a response, and it was both simple and perfect:
"Damn I look good in that pic on god," he wrote. FACTS!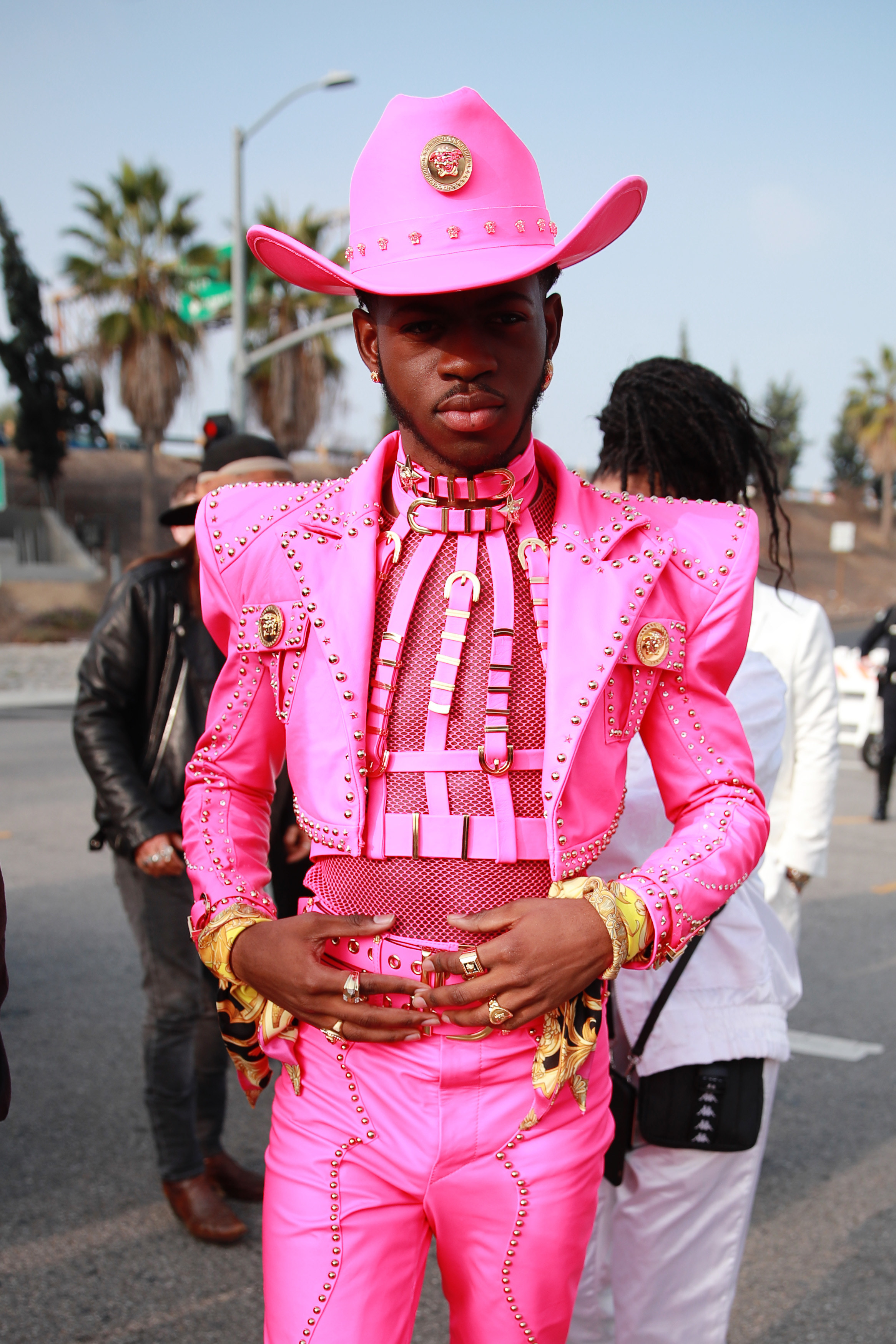 His response has immediately gone viral, with over 250,000 likes in just a few hours. Lots of people are rallying around Lil Nas X to let him know just how fantastic he looked in his suit.
And, as this user pointed out, Lil Nas X has more important things to think about right now — two of them, in fact.
King.