Ryan Fischer — the man who was shot earlier this year while taking Lady Gaga's dogs on a walk — is speaking out about his near-death experience in a new interview with Gayle King. And in their candid conversation, he responded to speculation that Gaga hasn't been properly supporting him throughout his recovery.
"I was scared, I was in pain. I had a feeling when they pulled the gun on me that I was gonna end up being shot," Ryan recalled. "Because, in my mind, I was like, 'There's no way that I'm not gonna fight for these dogs.'"
Fortunately, doctors were able to save Ryan's life, the dogs were returned to Gaga, and five suspects have been arrested in connection with the attack. But Ryan still has a long recovery ahead of him, and he detailed the ways Lady Gaga has helped him through that process.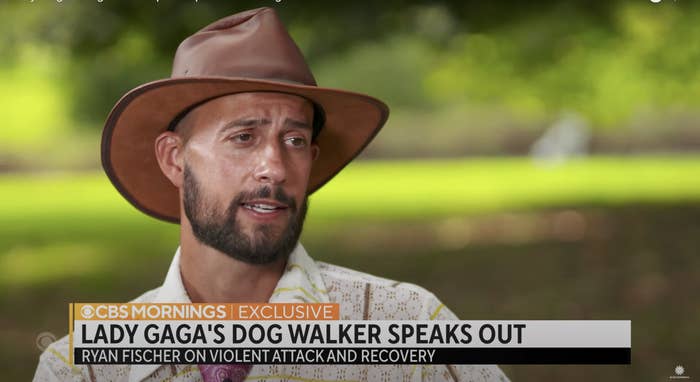 "She's helped me so much. She's been a friend for me," Ryan said. "And after I was attacked, my family was flown out, and had trauma therapists flown to me, and I stayed at her house for months while friends comforted me and security was around me."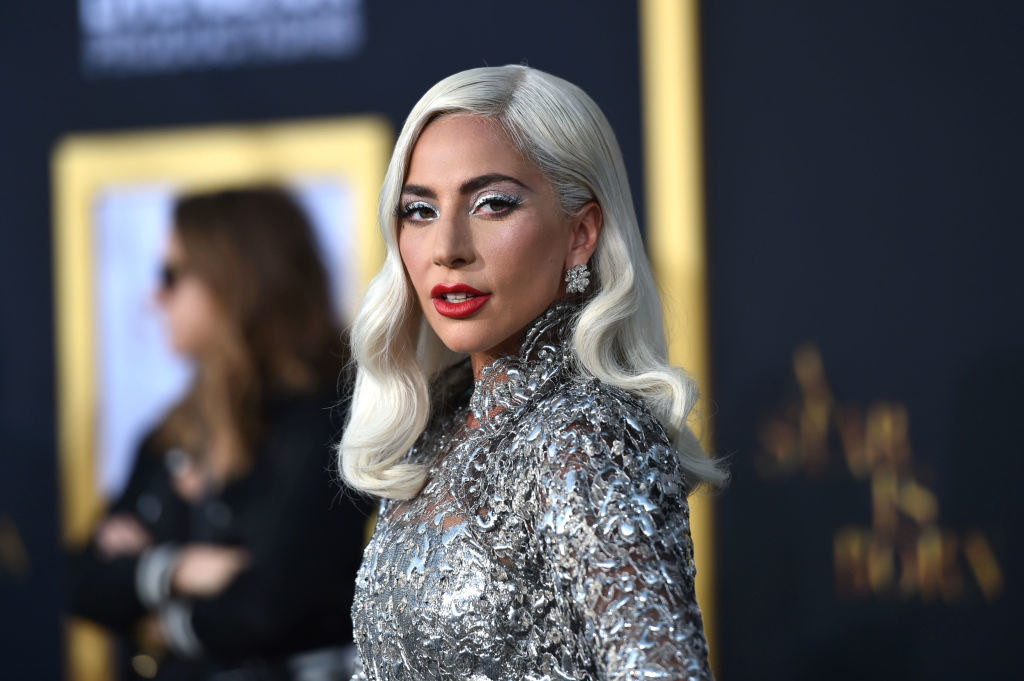 Gayle then asked Ryan if he and Lady Gaga were on "good terms," adding: "I think it became a topic of conversation when you started a GoFundMe. People thought, 'Why does he need to have a GoFundMe? Why isn't Lady Gaga helping him?'"
Ryan responded by explaining why getting a financial payout from Gaga for his attack wasn't important to him.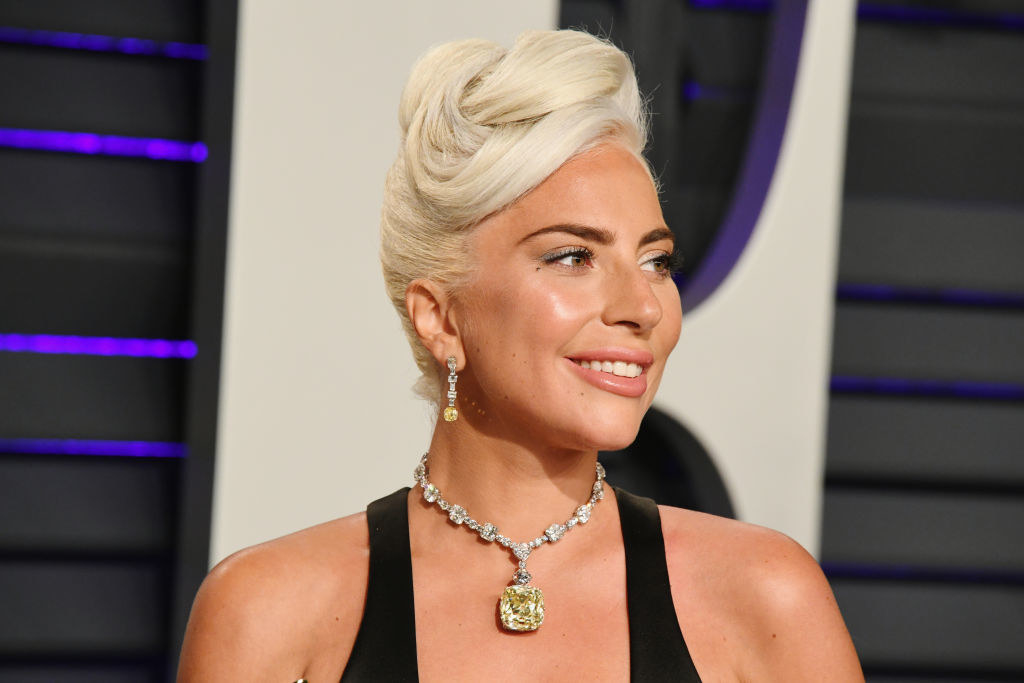 "LG's very supportive of my journey right now, and I think it's hard for people to understand why someone would go about healing in this way. I grew up Catholic, in the Jesuit faith, and there's something about giving up your resources, giving up belongings, and to contribute back to society. And so, I know that doesn't make sense to a lot of people, but she totally gets it."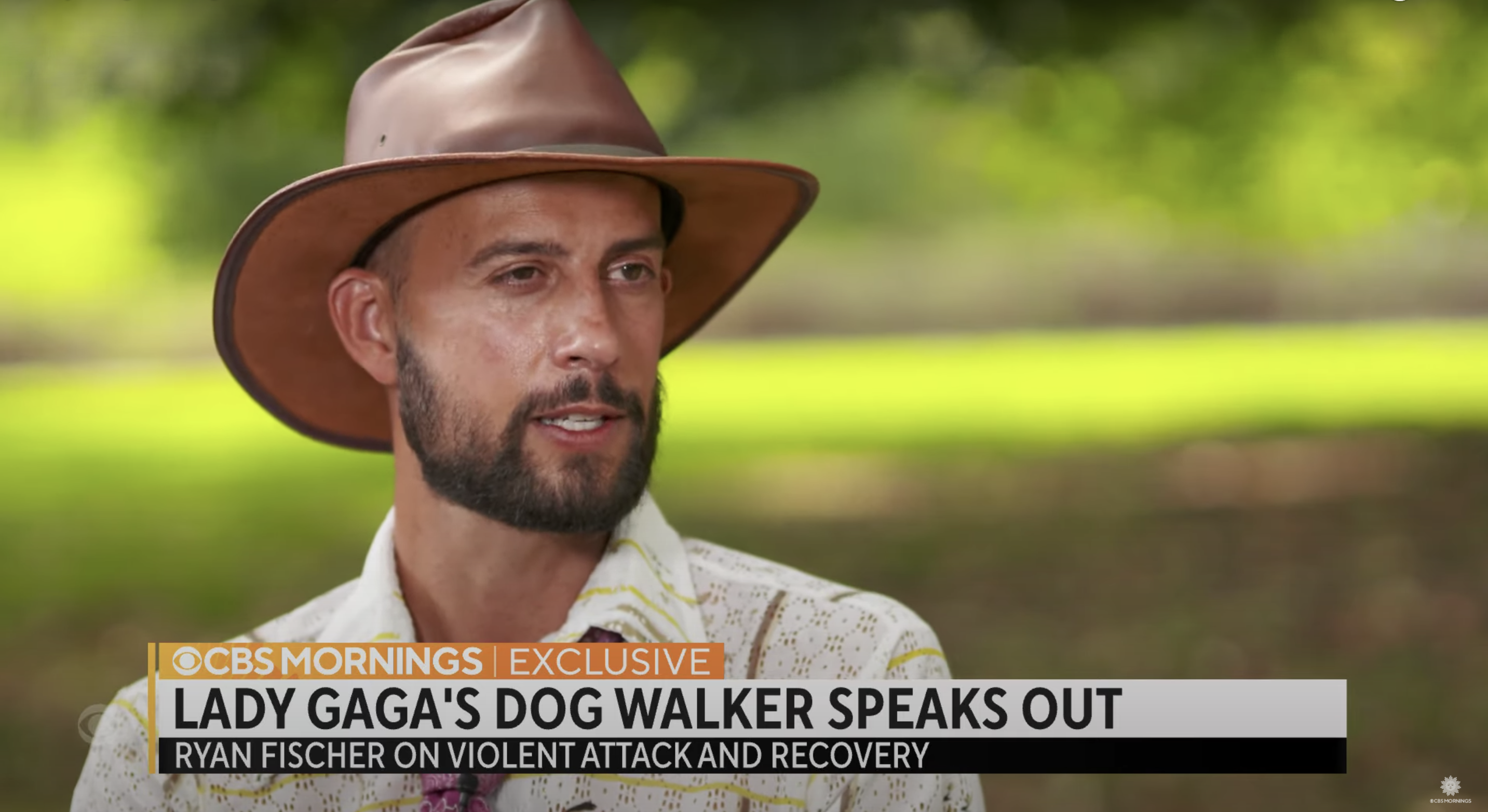 But after the interview was over, CBS Mornings host Nate Burleson wasn't convinced.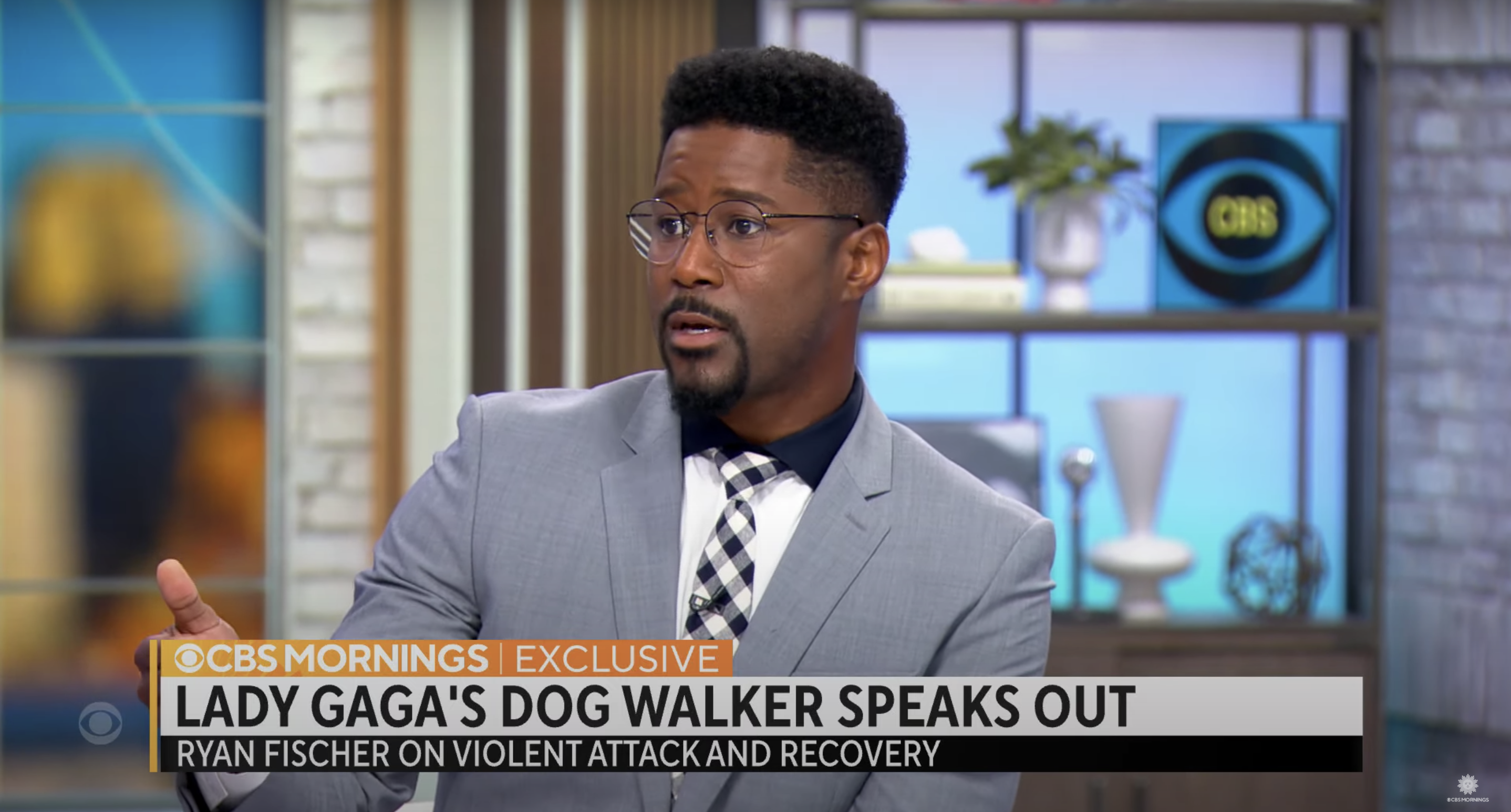 "I've met Gaga on a couple of occasions. She's a wonderful woman," Nate told Gayle. "So this question isn't an attack at Gaga. But if she's worth $300+ million, why would he need assistance from a GoFundMe? Why isn't she funding his spiritual journey? Why isn't he on an annual salary because he sacrificed his life for these dogs?"
"He doesn't want it, that's the bottom line," Gayle responded. "He wants to go on this journey. He wants to do it himself. So I know people were coming for Gaga, and I think maybe that might've been part of the reason he did the interview, although he didn't say that."
"The last thing he wants is for people to feel that Gaga's let him down, because she's still supporting him in any way he needs," Gayle responded. "This is what he wants to do. And he hopes we'll respect that."