Kylie Jenner will stop by The Ellen DeGeneres Show on Monday, and in a sneak preview of her interview, she makes a hilarious confession: Her sisters like to tease her about being a billionaire. Relatable!
"[Your sisters] have all been working for years," Ellen says in the clip. "And suddenly, you come along, and you're the youngest, and you're a billionaire...Do they give you a hard time?"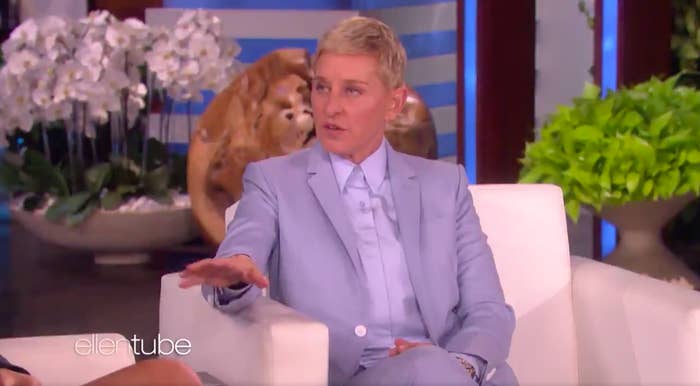 "It's only when we're in a group chat talking about [how] we should go on a trip," the lip kit mogul explains. "And then everyone's like, 'Kylie? Question mark?'"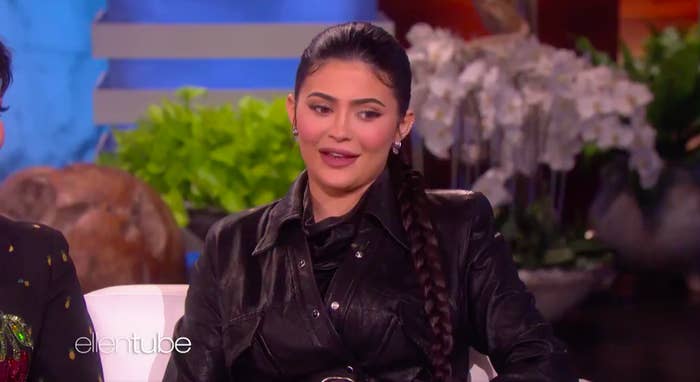 "'Are you gonna pay for it?' Just stuff like that."
"But they just joke with me, just sisters. But they're all really proud of me, for sure."
"They tease her a lot," Kris Jenner adds.
And when Ellen asked if the sisters really expect Kylie to pay for stuff as the richest member of the family, Kris quickly interjected.
"No, they don't really," she says in the clip. "Just my stuff."
Kylie has been building her cosmetics empire since 2015, and in March of this year, Forbes officially declared her a "self-made" billionaire — a descriptor that led to lots of controversy online.
You can watch the full sneak preview here: