World, if you haven't yet had the pleasure of laying your eyes upon Kylie Jenner's bodyguard, allow me to introduce you to Tim Chung.
Tim is a verified Hottie With A Body™, so naturally people have become rather ~obsessed~ with him online in the last few weeks.
And while most of the fanfare has been of the innocent, thirsty variety, there has been one slightly more scandalous topic of conversation surrounding Mr. Chung.

Ya see, a lot of people seem to think he's Kylie's baby daddy.

They have their so-called "receipts" to "prove" it, too.

To be clear, there is no ACTUAL evidence to prove that Tim Chung is Stormi's dad! But you know how the internet works.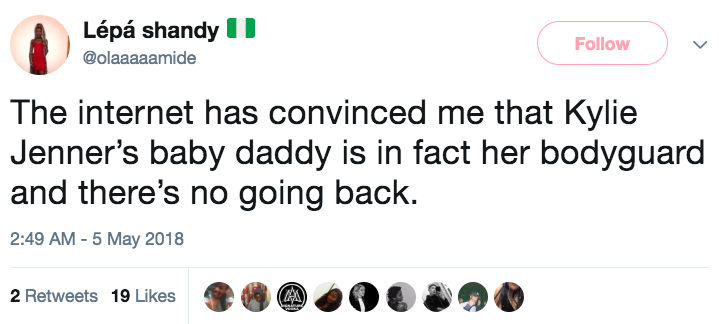 Well, the rumors really started amping up within the last week. So much so, in fact, that Tim Chung just took to Instagram to officially put the matter to rest:
The statement notes that he's a "very private person," but he felt he had to speak up "out of deep respect for Kylie, Travis, their daughter together and their families."
"I would like to set the record straight and say that my interactions with Kylie and her family have been limited in strictly a professional capacity only."
He then asks the media no longer include him "in any narrative that is incredibly disrespectful to their family."
In conclusion, Tim Chung is certainly DADDY, but he's not THE daddy. Everyone just chill!!!