Kristen Bell Is Stranded In Florida, So She Decided To Surprise Families At A Hurricane Shelter
"I hope that helped."
Kristen Bell is currently stranded in Florida while Hurricane Irma passes through the state — and she's doing everything she can to help out.
You might have heard yesterday that she helped her Frozen co-star Josh Gad's entire family evacuate by getting them a room at her Orlando hotel. Josh shared the story on Instagram, thanking her for "literally saving" his family.
And today, instead of staying in the safety of her hotel, Kristen traveled to a middle school being used as a hurricane shelter and performed for the families staying there.
In a video posted to the middle school's Facebook page, Bell sings "For the First Time In Forever" — her famous song from Frozen.
"I hope that helped," she said after finishing the song. "And I hope that maybe some of these songs are running through your head the rest of the day and will take your mind off [the storm]."
Kristen originally came to Florida to film a movie — and this morning, she told CBS Sacramento that she and the film's crew are looking for any possible way to help out.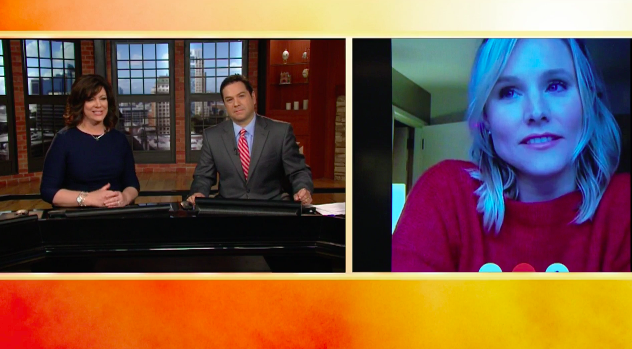 "We've just told the front desk that we have an able-bodied crew, and if we need to deliver toilet paper or water to people's rooms, we're ready to be on staff," she said.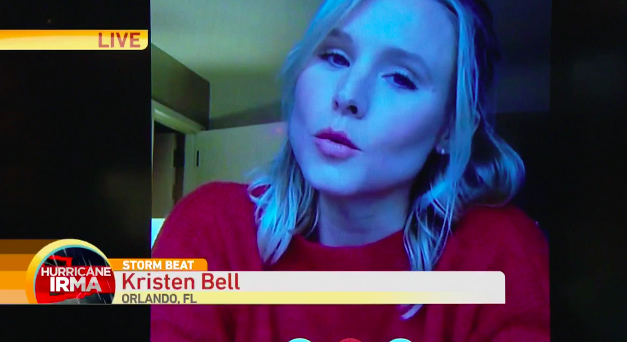 Kristen also mentioned that her hotel had taken in "a couple thousand" senior citizens to shelter them from the storm.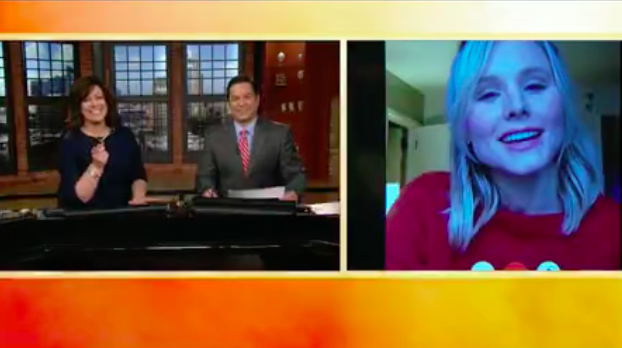 "I'm gonna call some Bingo later on this afternoon," she said.
... And the good deeds keep coming. Actor Jennifer Carpenter tweeted out her thanks to Kristen, saying she helped her grandmother and aunt safely evacuate from the eye of the storm.
Moral of the story: Kristen Bell is low-key an angel.
Florida, our thoughts are with you. ❤️