Kristen Bell's Story About Pumping Breastmilk While Rehearsing "Bad Moms" Is Equally Hilarious And Awkward AF
"When you gotta do it, you gotta do it."
Kristen Bell was a guest on The Ellen DeGeneres Show on Friday, along with her Bad Moms co-stars Mila Kunis and Kathryn Hahn. And when the topic turned to motherhood, KBell had a story to TELL.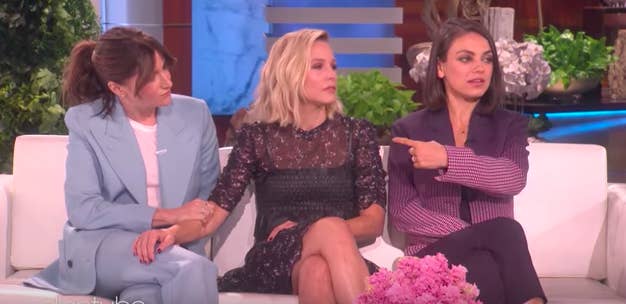 Bell had recently given birth when Bad Moms started production, so she had to Skype into the first few rehearsals. She thought she could do a little breast pumping on the call without anyone noticing, but... well, just watch the clip:
"I still had a little one, and I needed to pump," Bell told Ellen. "When you gotta do it, you gotta do it."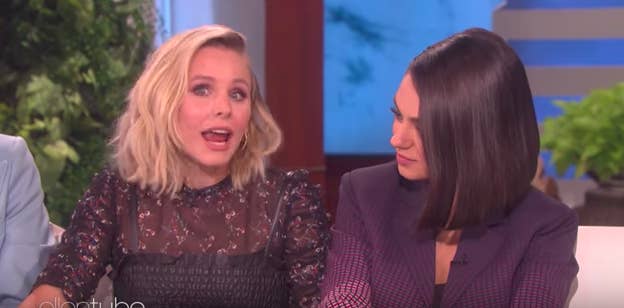 But Bell had no idea she was being projected on a gigantic TV for the entire production team to see.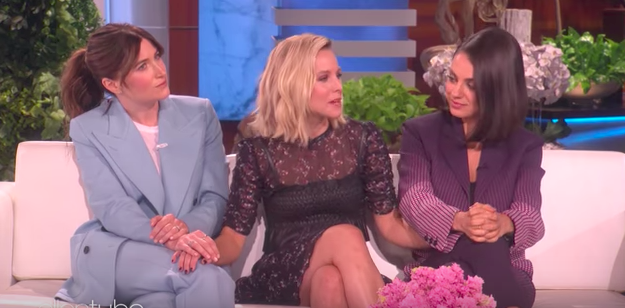 "I didn't realize I was on a 200-inch screen, on speakers in a conference room. I thought it was someone's computer."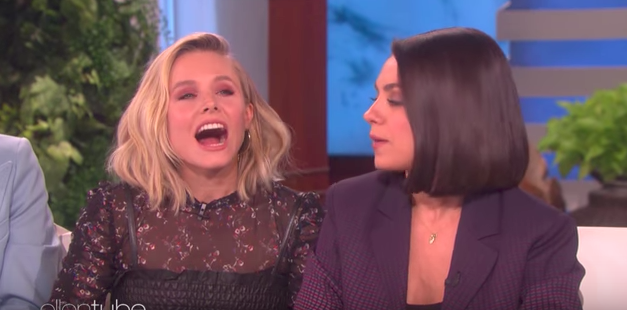 So Bell started to pump...and the noise of her machine was immediately blasted through speakers to everyone on set.
"I see [Kathryn and Mila] looking at me, like..." Bell said, making a very ~shocked~ face.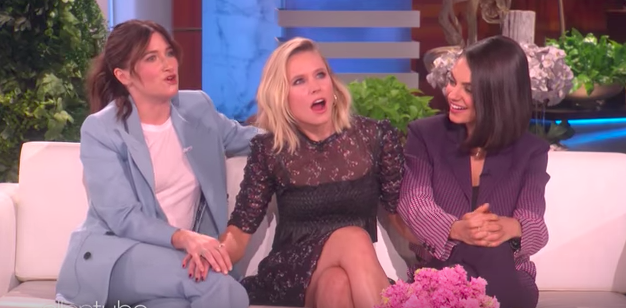 "There's no mistaking that sound," Hahn chimed in.
But, according to Bell, the dudes on set had no idea what the pumping noise was, and thought it was a technical issue with Skype.
"Mila and Kathryn were like, 'It's fine! She's fine! Let's just keep rehearsing!' They were covering for me."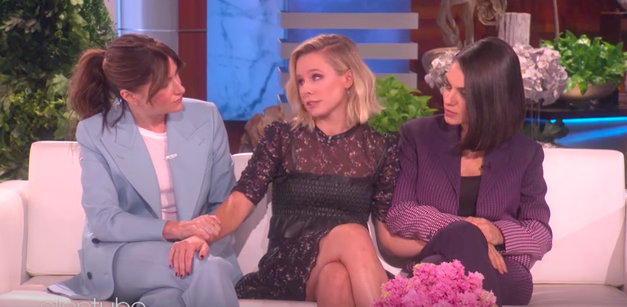 Moms supporting moms. That's what's up!!!