Let's face it: This world can be rough sometimes. But every now and then, you have an interaction with a stranger that reminds you how GOOD people can be.
That's why writer Rachael Berkey posed a question to her Twitter followers: What's the kindest thing a stranger has ever done for you?

Rachael's tweet was inspired by this incredible story shared by Sammy Nickalls — about a woman who dropped everything to comfort her on a train.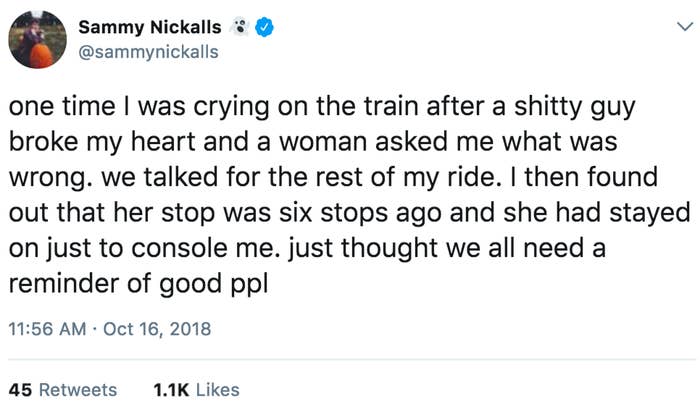 People soon began sharing heartwarming stories of their own. There was this woman who was helped down a mountain by a crew of total strangers:
And this person who received a very warm welcome to their new country: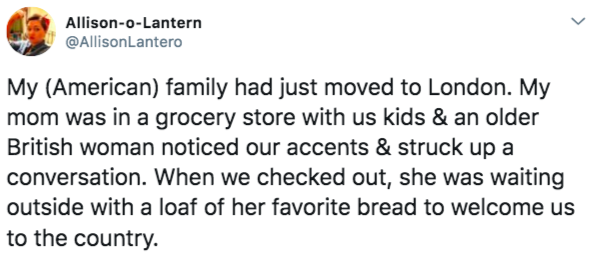 This woman was helped by some manicurists in a terrifying moment: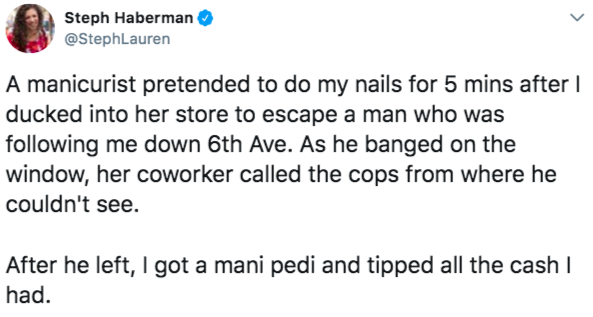 This person will never forget the kindness they received at a local Dunkin' Donuts: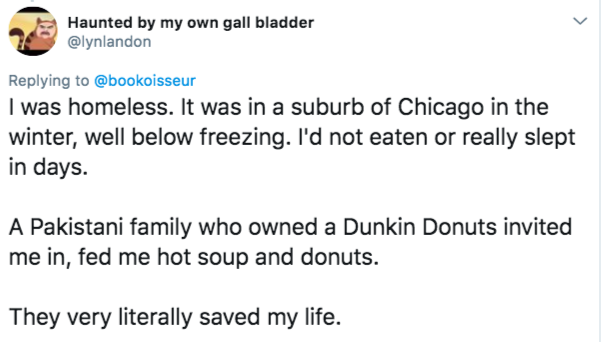 This woman got a little help from a stranger when she was caught in the rain: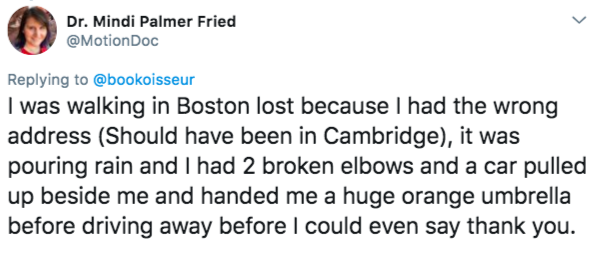 This mom shared a story of a stranger who bought her gas during a tough time:

There were actually a few stories of strangers reaching out to help a mom in need:

This student finally got the words of encouragement they desperately needed — from a stranger on a bus:
This person was lucky to have some kind-hearted strangers around when they fainted in a crosswalk: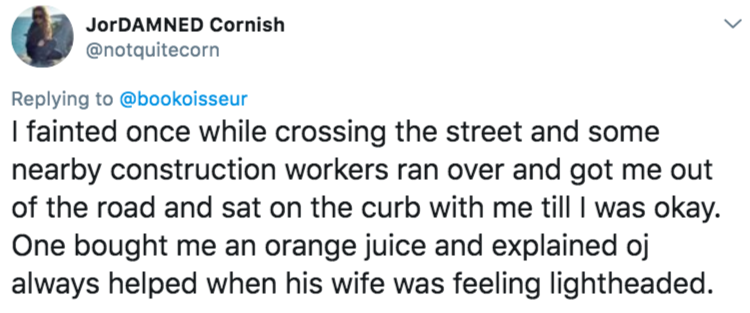 This person received a lovely surprise in the mail when they had to give their dog up for adoption: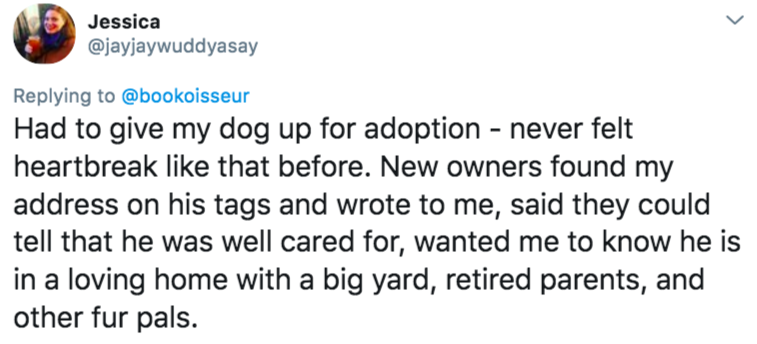 And it looks like even Julianna Margulies is getting in on the strangers-helping-strangers action:

So, do YOU have a story of a kind stranger helping you out? Share 'em in the comments, because I think we could ALL use a little optimism right now.
And remember, folks: Be good to each other!