If you were a human on the internet in the year 2013, you SURELY remember Kim Kardashian's infamous floral dress that she wore to her very first Met Gala.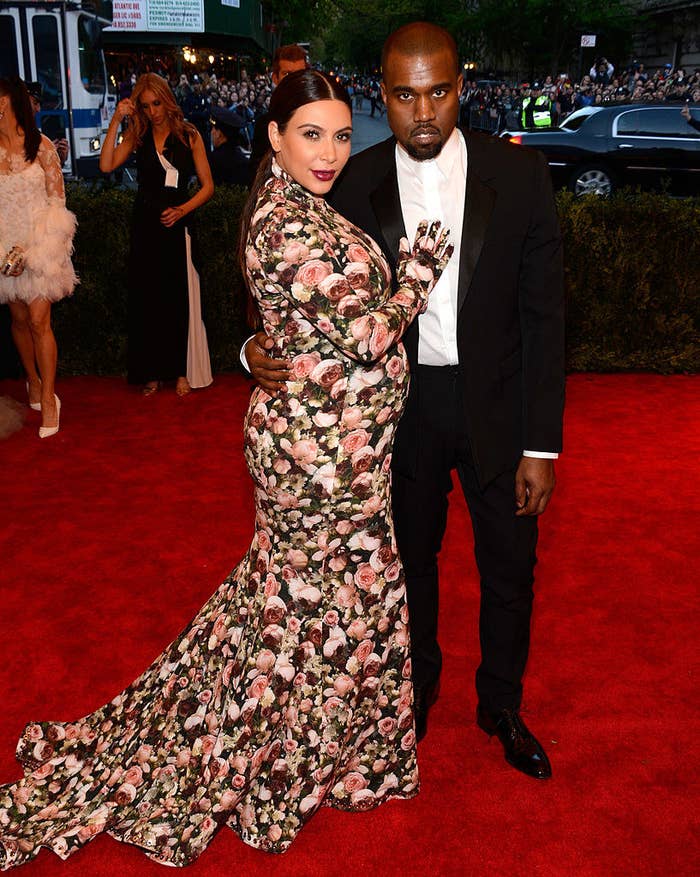 The dress became something of a meme, with many people making the same joke that she looked a bit like a couch.
Well, Kim just did a video for Vogue where she commented on some of her most memorable looks from the past. And when it came time to talk about the ~couch dress~, Kim spilled lots of behind-the-scenes tea.
"I was very pregnant, very puffy and bloated, and I was like, 'Oh god, the first time I go [to the Met Gala] I'm gonna be huge.'"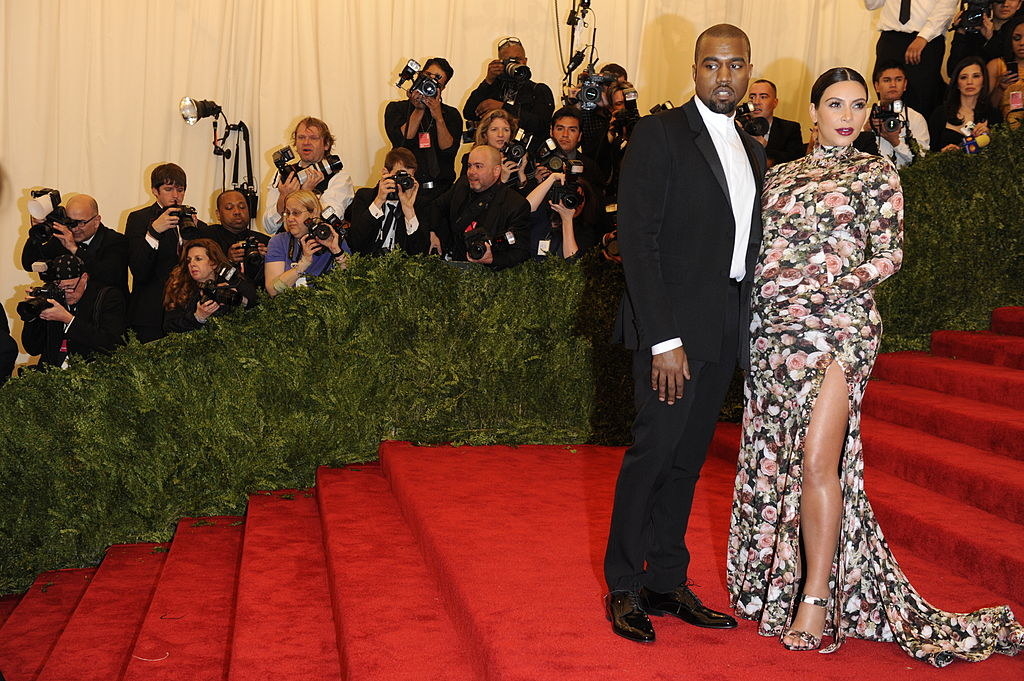 Kim revealed that she wasn't technically invited to the party that year — she was Kanye's plus-one. And she could sense that the other attendees didn't think she belonged there:
I know no one really wanted me there at the time. But then I get there and I'm sitting at this table, and it was like, every designer that I've ever dreamed of was there.
As for the look itself, Kim said she and designer Riccardo Tisci chose a "really stretchy fabric" since she was so pregnant, and then made the dress in two different versions: The floral one we all know today, and a much simpler black one.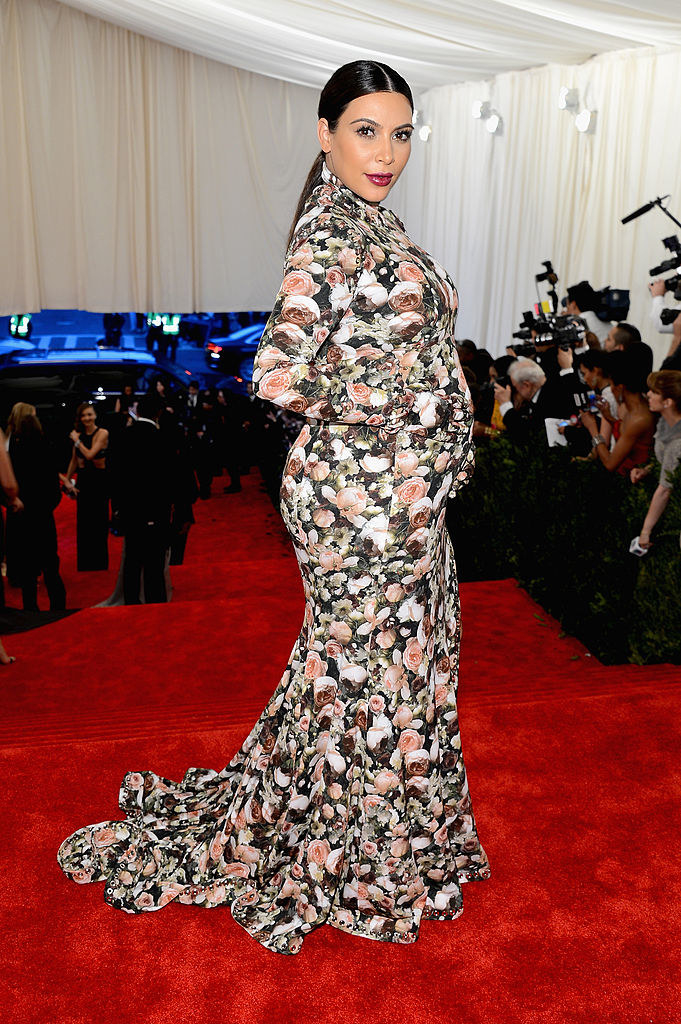 According to Kim, the floral one made her really nervous, and she much preferred the black dress.
But Riccardo pushed her to do the floral version, which had a "sweet message":
Riccardo was like, "No, come on, we have to do the floral." Riccardo had said afterwards, like, "What do you give a woman when she's pregnant? You send her flowers."
Kim says the dress made her "so insecure" but that she "could never really speak up at that point," especially when Riccardo dropped the big bombshell: Anna Wintour wanted her to wear the floral version, too.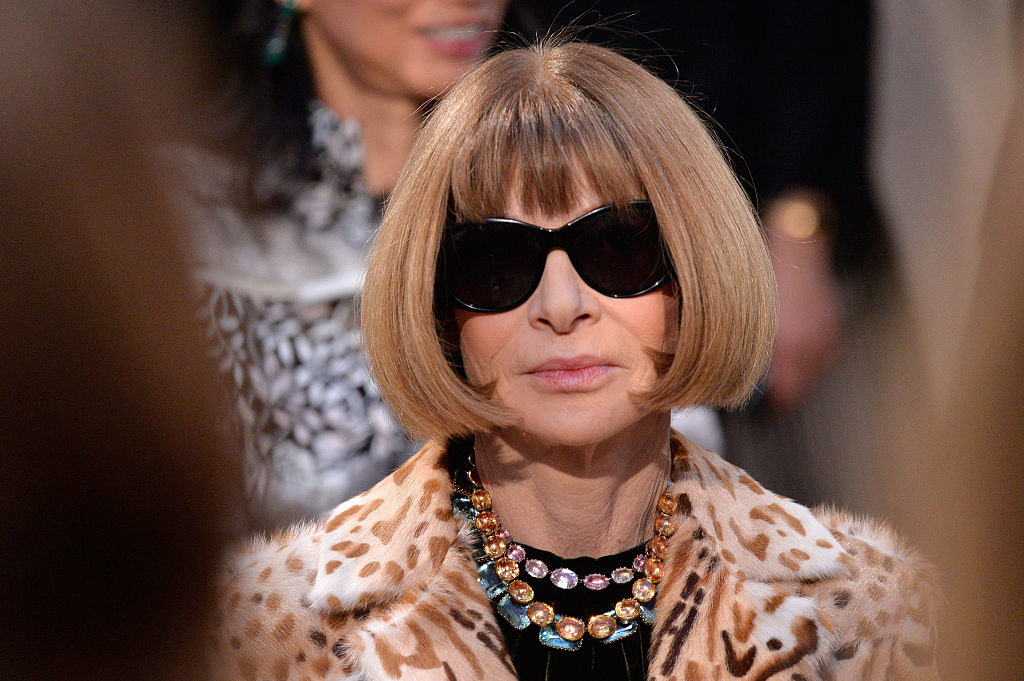 "And so I said, 'Okay, floral it is,'" she recalls. "And on the car ride there, I remember Kanye saying, 'You look so beautiful, I'm so happy for you.'"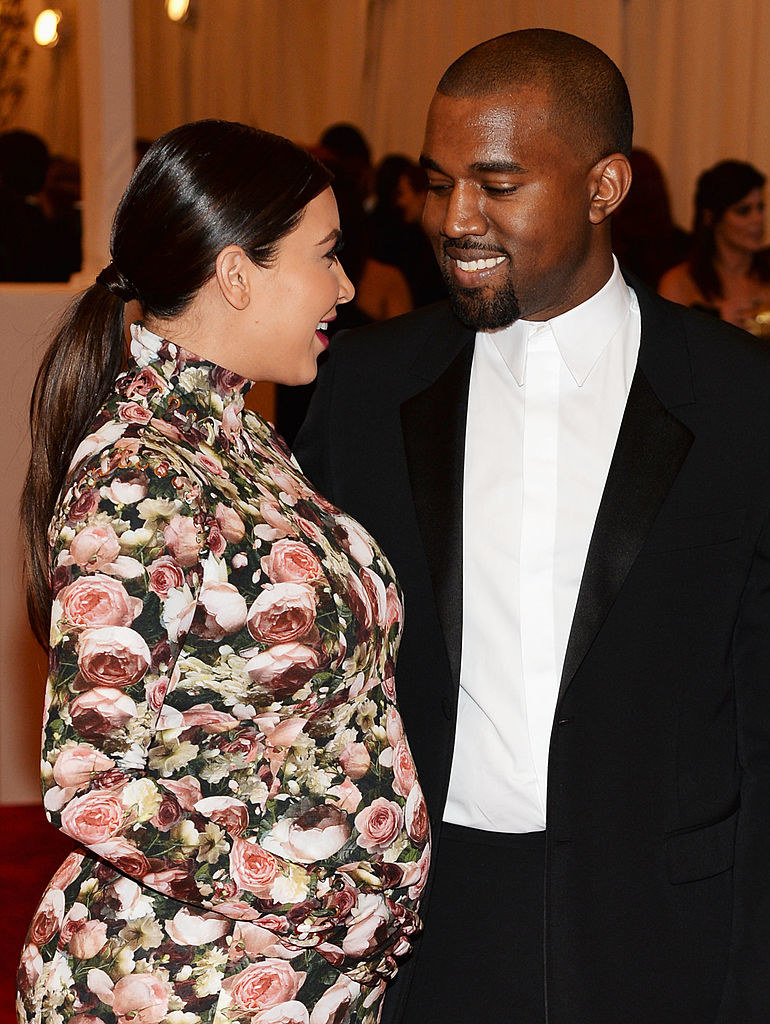 But things quickly went south once the floral dress made its red carpet debut.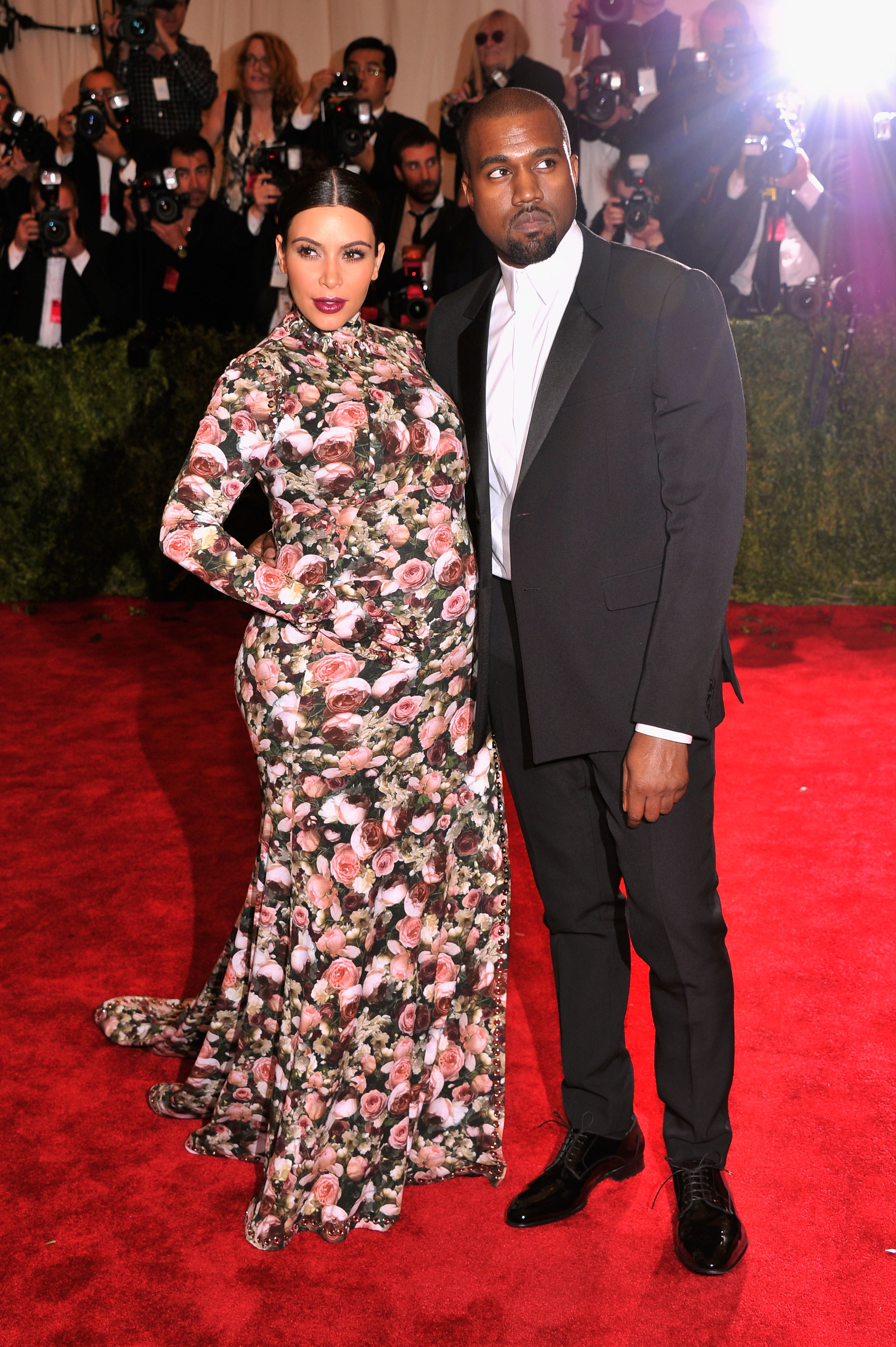 "And then I was crying the whole way home. Because I just couldn't believe it," she recalled. "There were all these memes about me and this couch."
"And I think Robin Williams even tweeted it and said I looked like Mrs. Doubtfire."
"It was this whole thing. So I just cried."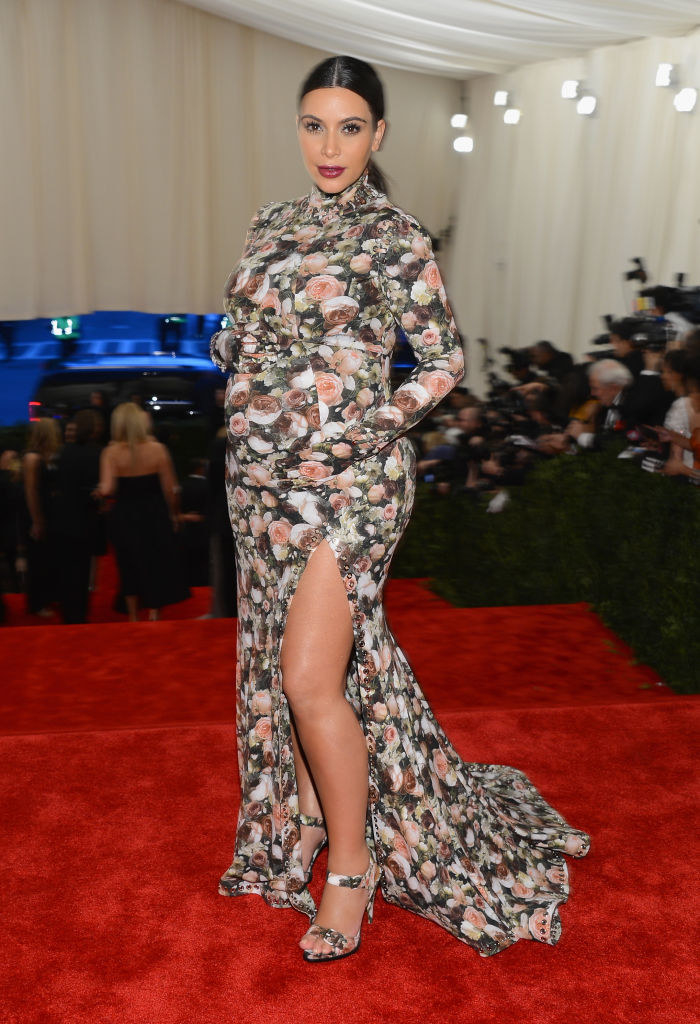 The good news is, Kim says she loves the dress now, and thinks her designer was actually ahead of his time:
Now, I love it. Now, it's like, sick. I look back and I'm like, "Wow, they had the vision. This is sick."
And while lots of people may have mocked her for it, she says she did get the seal of approval from two very important fashion icons — the Olsen twins:
I just remember the Olsen twins came up to me and loved my outfit and gloves. And so none of the critics mattered, because the Olsen twins approved, and I loved it.