Well, here's an article I did not think I would be writing today: Kim Kardashian West just announced that she's starring in Nickelodeon's upcoming PAW Patrol film.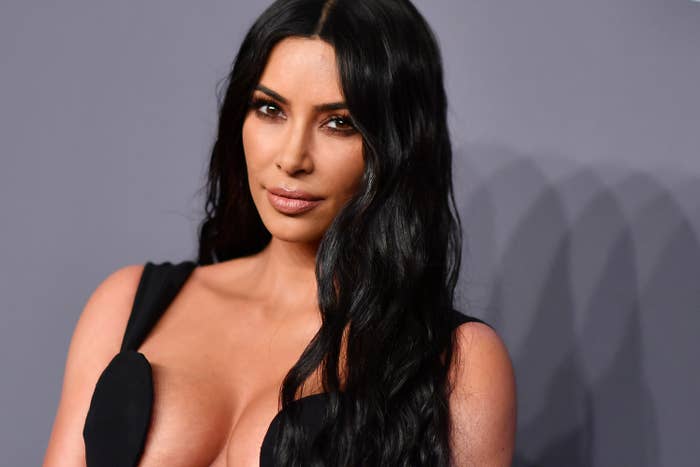 "I'm officially cool mom now to my kids!" she shared on Twitter this afternoon, adding: "PAW Patrol we're on a roll!!!"
And, indeed, Variety has confirmed that Kim will join the likes of Jimmy Kimmel and Tyler Perry in a new animated film based on Nickelodeon's hit show about an elite squad of problem-solving puppies. Who'da thunk!
This is apparently a project Kim has secretly had in the works for a while now. After announcing the news, she posted two behind-the-scenes shots. First, a selfie of her in the sound booth, presumably recording her lines:
And another of her PAW Patrol script. She covered up most of the dialogue with a puppy emoji, but it looks like her character will be named Delores: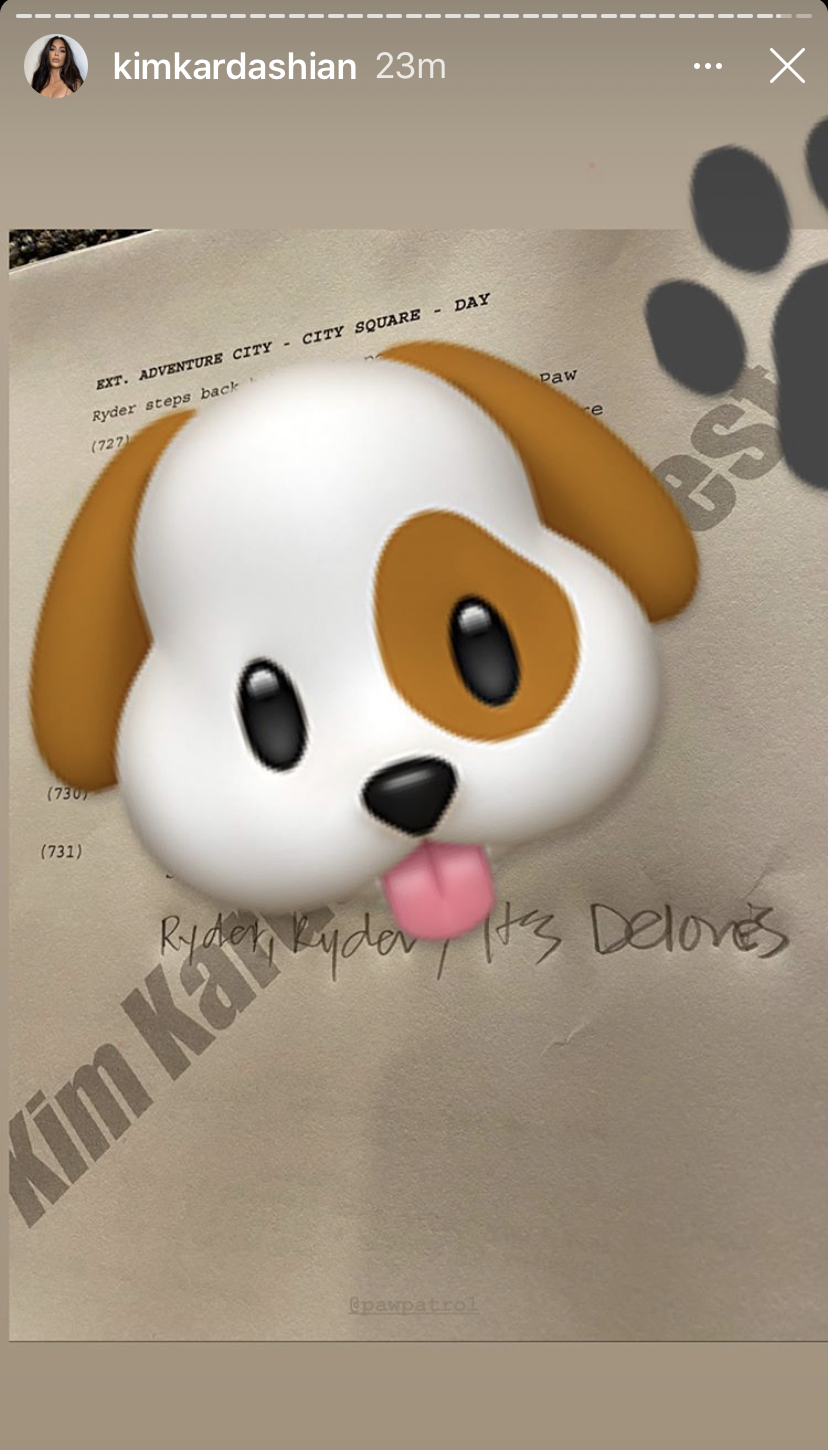 Needless to say, people on Twitter are very surprised about this casting.
After all, PAW Patrol is not exactly what you think of when you picture Kim Kardashian.
And likewise, Kim Kardashian is not exactly what you think of when you picture PAW Patrol.
But hey, it's happening!!!! And Kim Kardashian fans are about to get a crash course in the PAW Patrol universe.
PAW Patrol: The Movie is slated to hit theaters in August 2021. You can learn more about the film from Variety.