Kim Kardashian and Kanye West are known for their unusual baby names — North, Saint, Chicago, and Psalm...they like to shake things up!
And in a video Kylie Jenner just posted on her YouTube channel, Kim confesses that the idea to name her first child "North West" actually started off as a joke — one made by Jay Leno when he was interviewing her on his late night show back in 2013.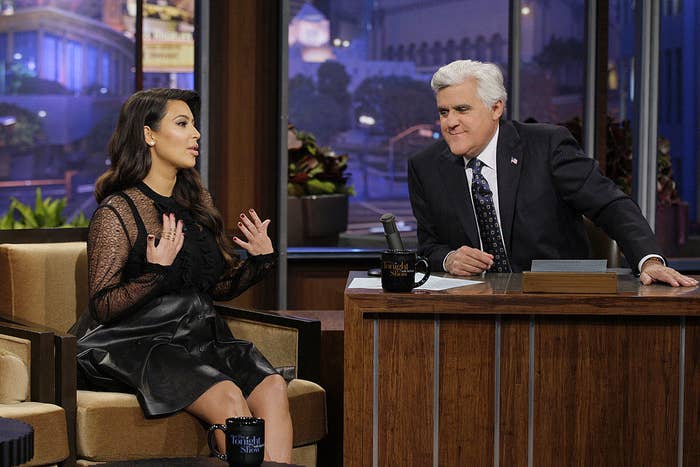 Kim was pregnant at the time of the interview, and Leno cracked a joke that she should name her baby North, since her last name would be West.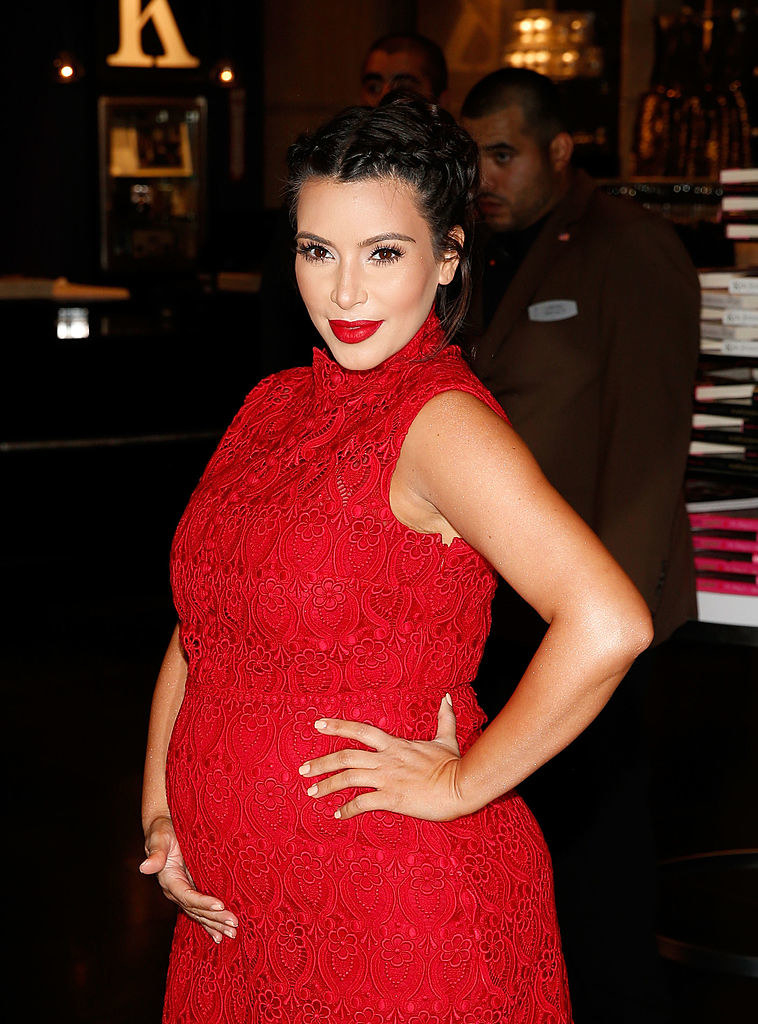 "And I was like, 'No way. I would never name my daughter that.' I said that on his show."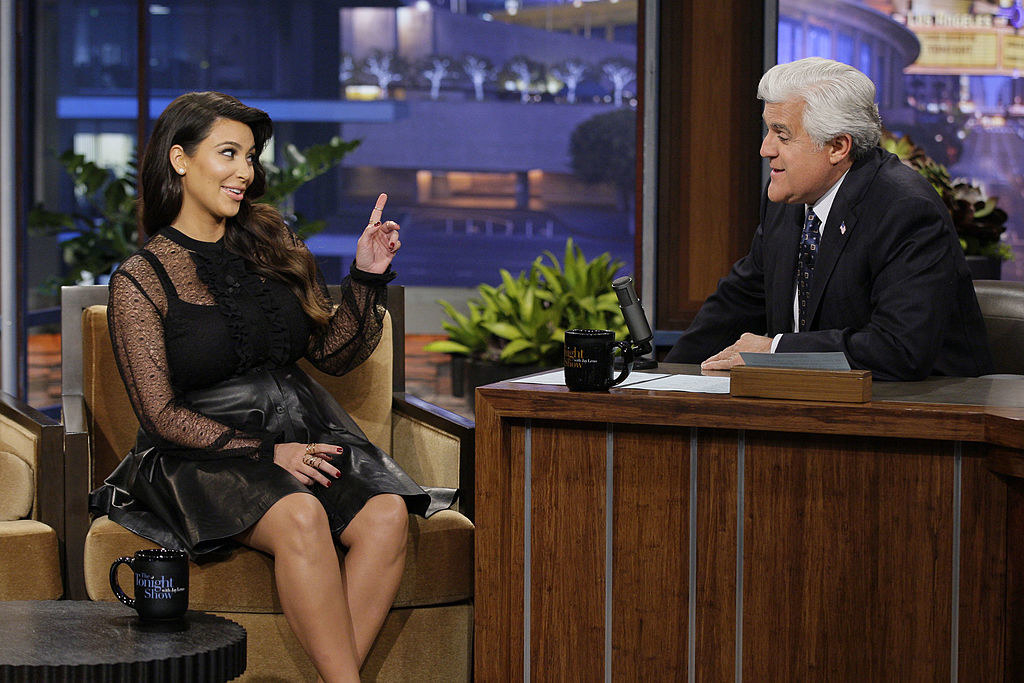 But according to Kim, after the show aired, people started urging her to seriously consider the name.
"Everyone was coming up to me, like, 'It's such a cool name. You should really think about it.'"
And recording artist Pharrell ended up selling her on the name when he came up with some "cool meanings" behind it.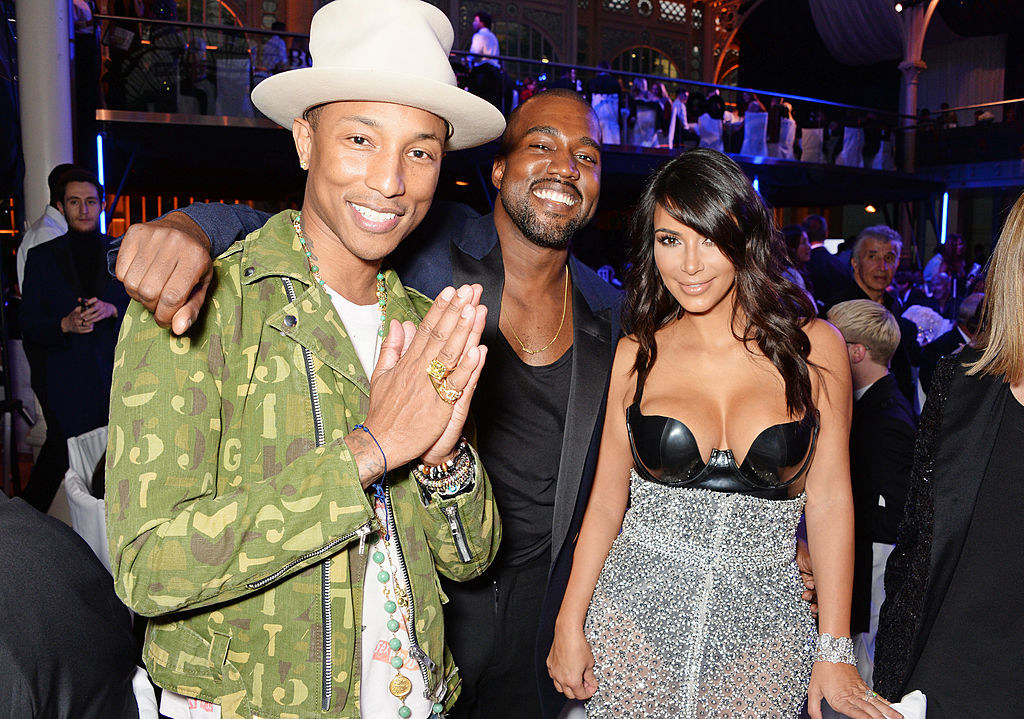 OK, am I the only person who did not realize that North West's name started off as a joke on late night TV??? Truly, truly wild.