K. Let's do a quick catch-up here: Remember how last year there was some major Drake & Josh wedding drama?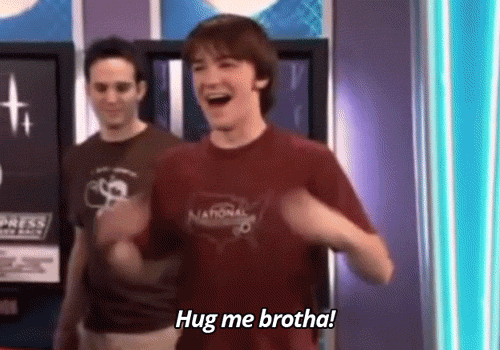 Basically, Josh Peck got married and didn't invite his former co-star Drake Bell to the wedding.
Drake then took to social media to air his grievances about not getting invited. He said Josh had shown his "true colors," and that the ties between them were "officially cut." Fighting words!!!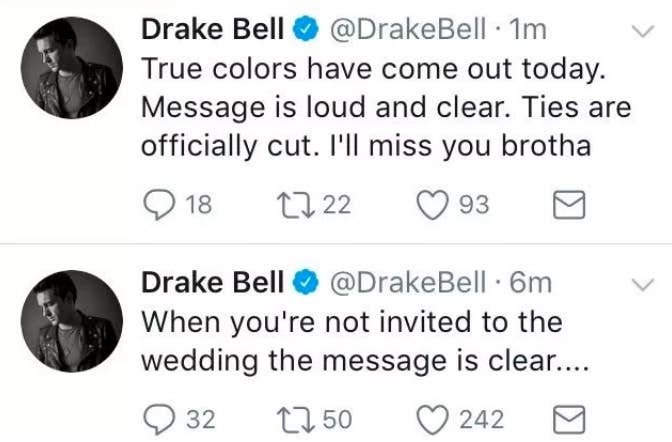 Naturally, this became a big ol' story! People were very sad to see the former TV step-brothers have such a messy — and public — falling out.
The two eventually made amends, although Drake Bell recently revealed that the two don't talk much anymore.
Cut to today: Josh Peck reunited with his OTHER Drake & Josh co-star, Miranda Cosgrove. The two hadn't seen each other in four years, but had a surprise meeting courtesy of YouTuber David Dobrick.
And after giving each other a tender embrace, Josh quickly addressed the elephant in the room: The wedding drama.
"It's good to see you...sorry I didn't invite you to my wedding," he said.
"Thanks for not tweeting about it," he joked.
AND THEY ALL HAD A GOOD LAUGH!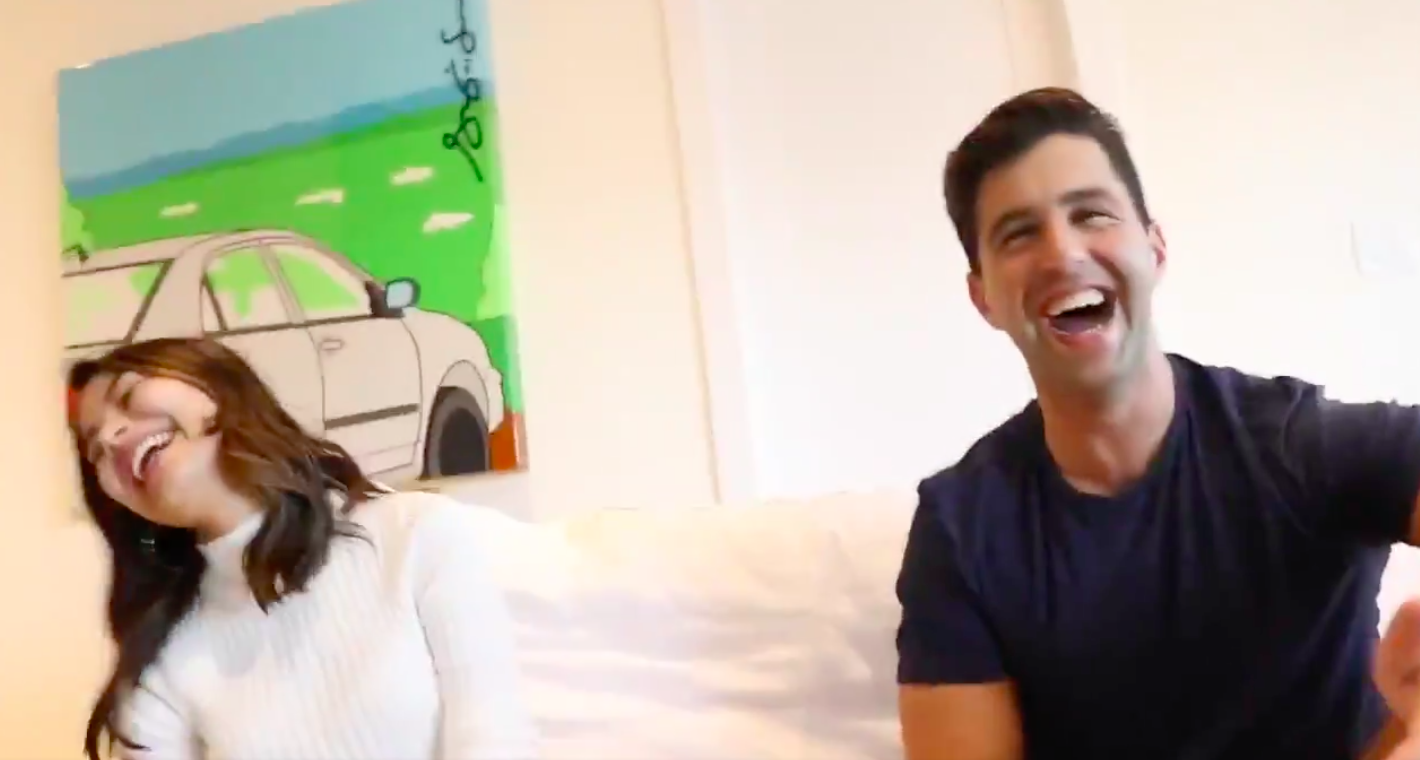 Miranda also surprised him with a gift straight from her Drake & Josh alter-ego Megan — a pie to the face.
And then they took this cute-as-hell pic together.
As for Drake? Well, he didn't "like" the video or reply to it, but he did just RT this without comment:

We're crossing our fingers, Drake!!!