Last month, JoJo Siwa came out to the world as a member of the LGBTQ+ community, and fans were very happy for her.
At the time, JoJo revealed that she had a girlfriend who encouraged her to come out, but she didn't say who the new love interest was.
Well, the time has officially come, as JoJo just introduced her 10+ million followers to her new girlfriend — a young woman named Kylie.
"After being my best friend for over a year, January 8th 2021 I got to start calling this exceptional human my girlfriend...and since then I've been the happiest I have ever been!" JoJo wrote.
"She seriously is the most loving, supportive, happiest, protective, and just the most beautiful perfect person in the world. And I get to call her mine! Happy one month to my girl! I love you more and more everyday!❤️"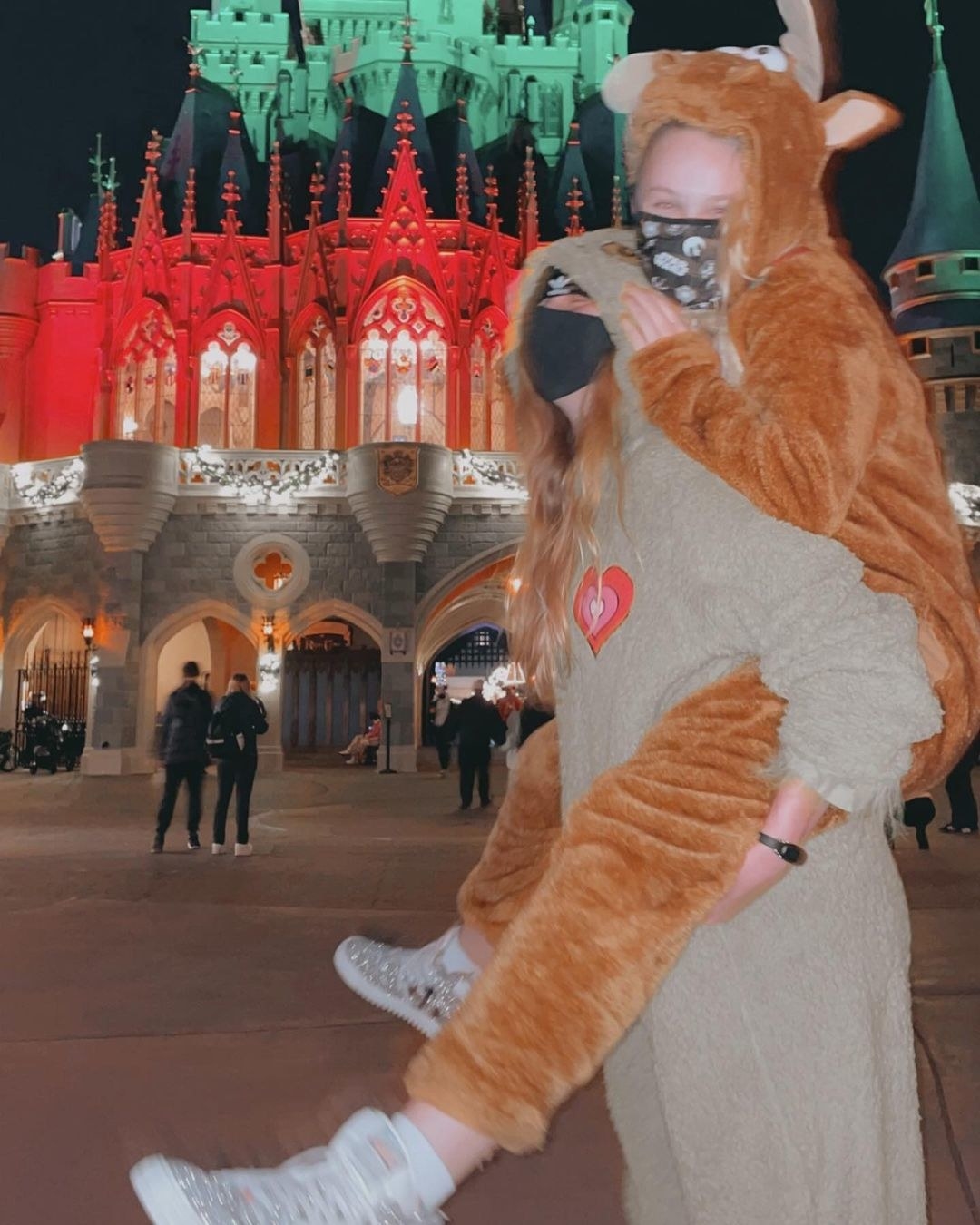 JoJo's post is getting lots of love from her friends and fans — and a very supportive comment from her mom:

And Kylie herself showed up in the comments to thank JoJo for "making me the happiest I've ever been":
Kylie also posted a message on her own Instagram, writing that falling in love with JoJo was the "best feeling in the entire world."
"Fall in love with your best friend, guys. It's THE BEST feeling in the entire world," she wrote. "Here's to one month with my favorite human :) I love you sharky ♡."
And JoJo slid into her comments to say she was "so lucky you're my human":

I think I speak for all of us when I say: 🥺🥺🥺🥺🥺🥺🥺🥺🥺🥺🥺🥺🥺🥺🥺🥺🥺🥺🥺🥺🥺🥺🥺🥺🥺🥺🥺🥺🥺🥺🥺🥺🥺🥺🥺🥺🥺🥺🥺🥺🥺🥺🥺🥺🥺🥺🥺🥺🥺🥺🥺🥺🥺🥺🥺🥺🥺🥺🥺🥺🥺🥺🥺.
You can check out JoJo's announcement post below: