JOHN CENA. You know the one.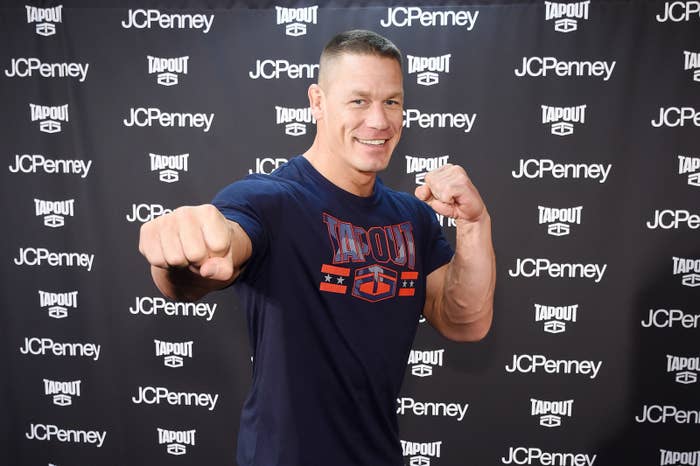 Cena was a guest on The Ellen DeGeneres Show this week, where he revealed that he now has to clear every nude scene he does with his fiancée, Nikki Bella. Why, you ask? Well, funny story...
You might remember how in Amy Schumer's Trainwreck, John Cena is naked for, like, an extended period of time.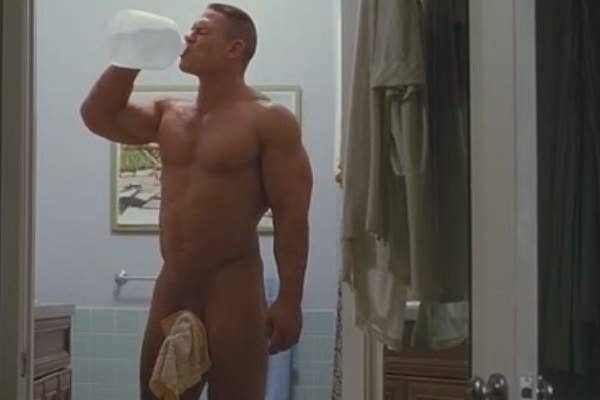 And John never mentioned that fact to his girlfriend (now fiancée) Nikki before agreeing to do the movie — which led to a big fight.
"I was just like, 'Ah, it'll be fine,'" John explained to Ellen. "I was wrong. So that was a problem. And that ended up being a tough discussion."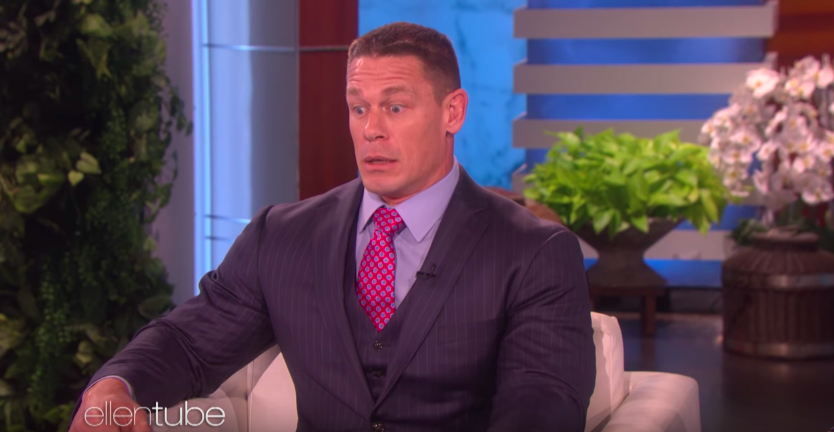 "And now we review all the material that is thrown in my direction, and we come to the conclusion that it will be okay."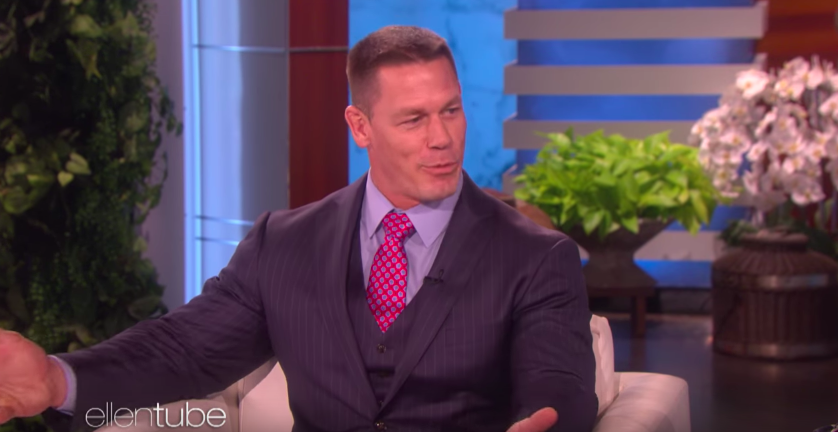 If you're really curious, you can actually ~watch~ that Trainwreck fight go down, because it was caught on camera as part of Nikki's E! reality show, Total Divas.
Anyway, you'll be glad to know that Nikki gave her blessing for his latest nude scene in Blockers — a scene in which he chugs a drink up his butt. Bye!