Not too long after the engagement was made public, former baseball player Jose Canseco claimed that A-Rod was cheating on her with Canseco's ex-wife, Jessica.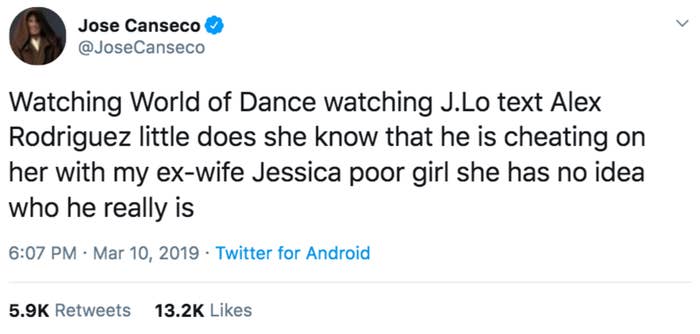 After Jose made those claims, Jessica herself took to Twitter to deny them: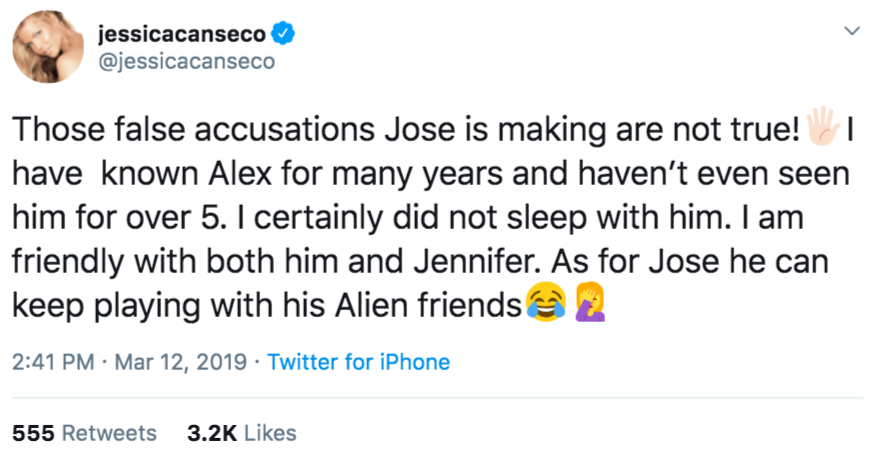 But Jose doubled down on his accusations in a series of...increasingly ridiculous tweets.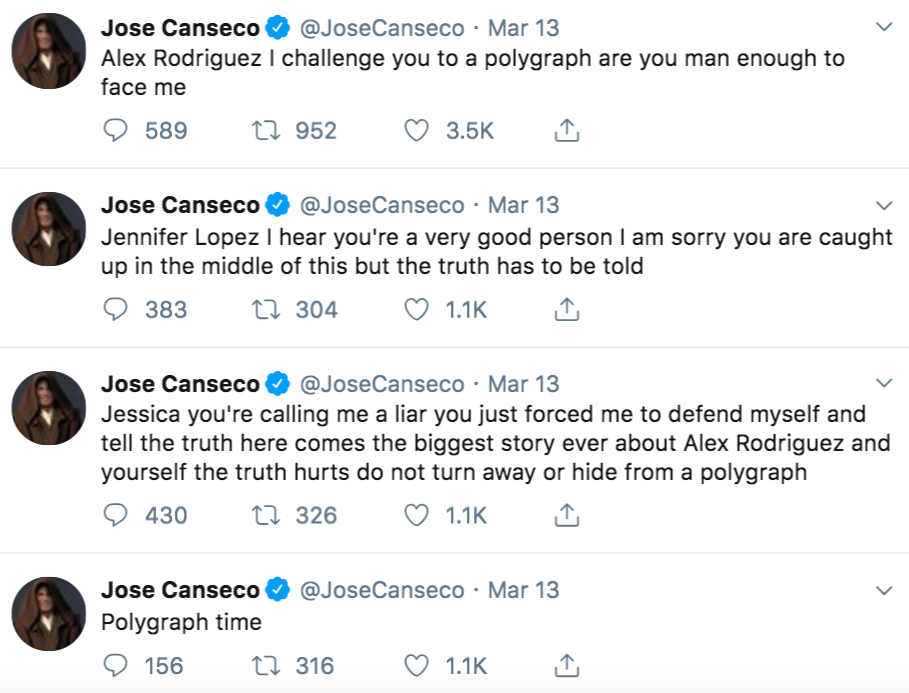 Anywhom. Jennifer stayed quiet about that entire unpleasant ordeal...until now.
"You had a hater right after your engagement," he said. "Jose Canseco said A-Rod was cheating on you."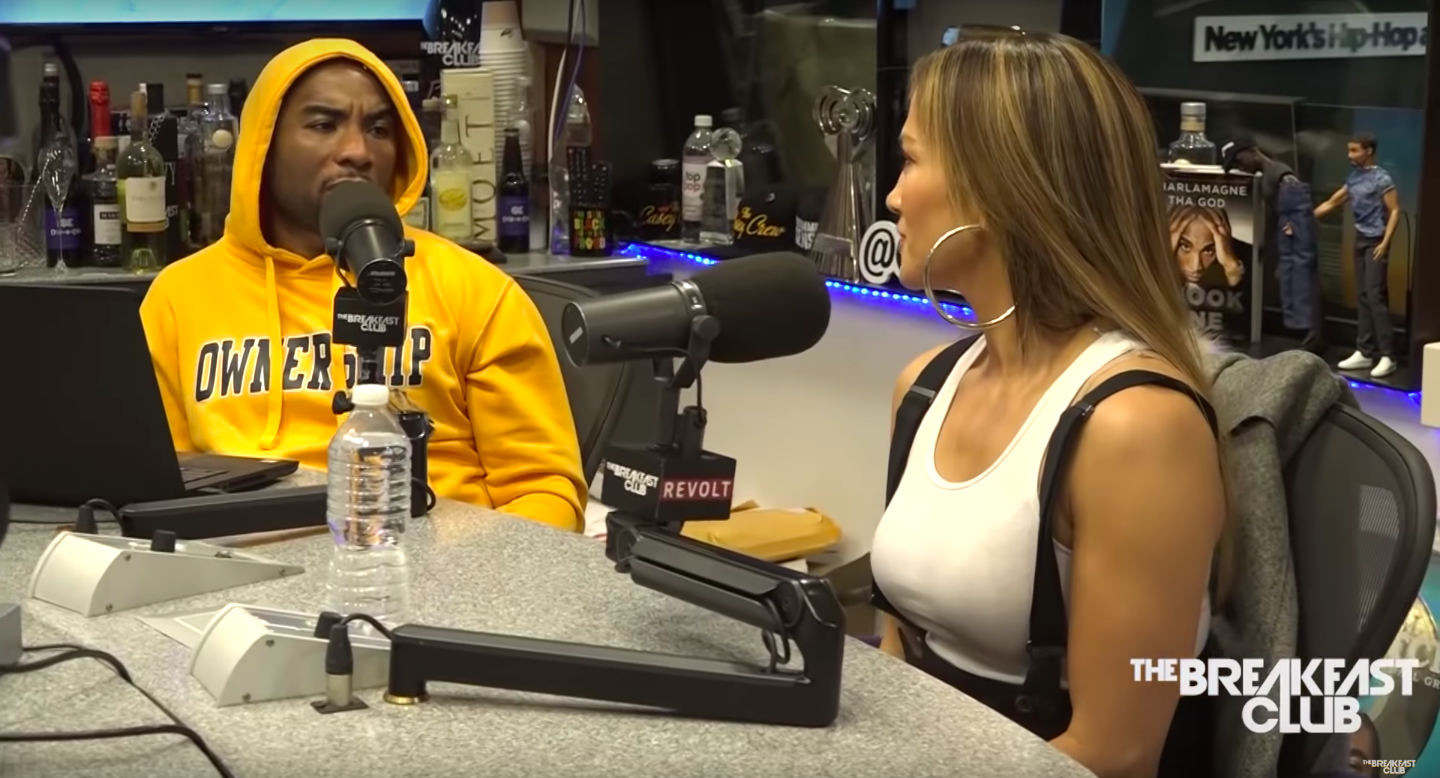 And J-Lo immediately laughed the whole thing off.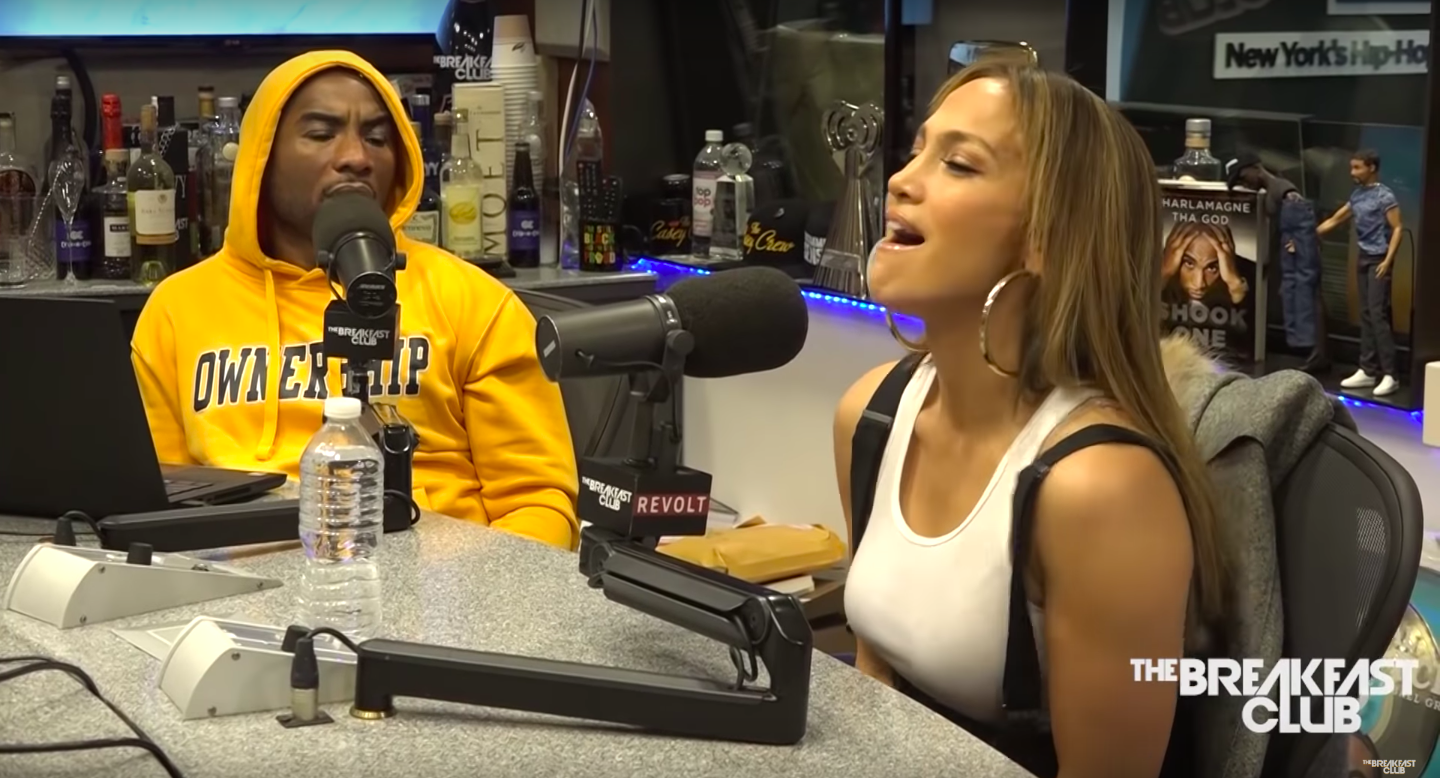 "Yeah, I mean, it doesn't matter. I know what the truth is," she responded.
"I know who he is. He knows who I am. We're just happy."
"We're not gonna let, like, other people come out and tell us what our relationship is. I know what our relationship is. You know?"