Jennifer Aniston Scared A Bunch Of "Friends" Fans Who Were Visiting Central Perk And OMG
"Who said Ross? WHO SAID ROSS?"
Jennifer Aniston served as a guest host for The Ellen DeGeneres Show today. And, like any good episode of Ellen, pranks were involved.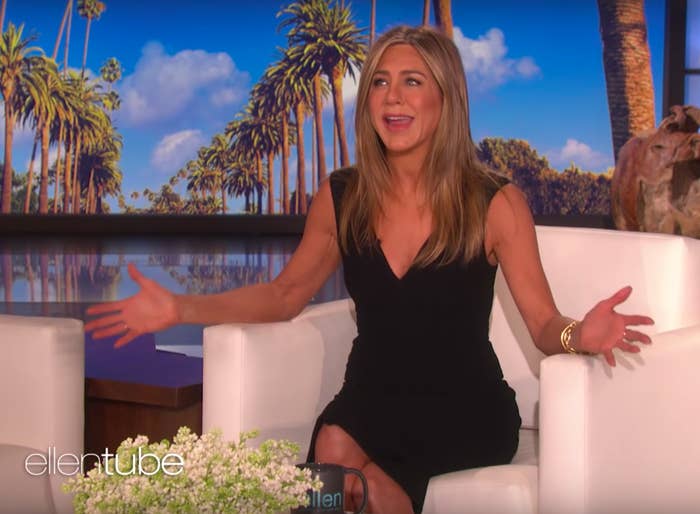 You see, Ellen is taped on the Warner Bros. lot. That's the very same lot where Friends was shot back in the day, and the Central Perk set is still there for tourists to visit.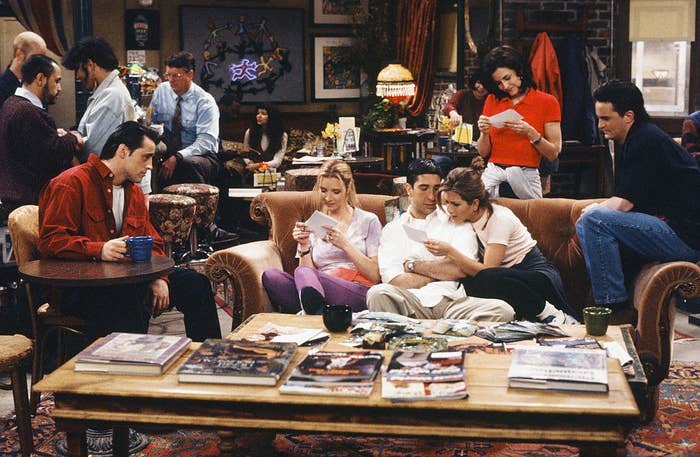 So Jennifer decided to surprise some diehard Friends fans at her old coffee shop — by jumping out from behind the couch and scaring the ever-loving shit out of them.
The results were predictably hysterical.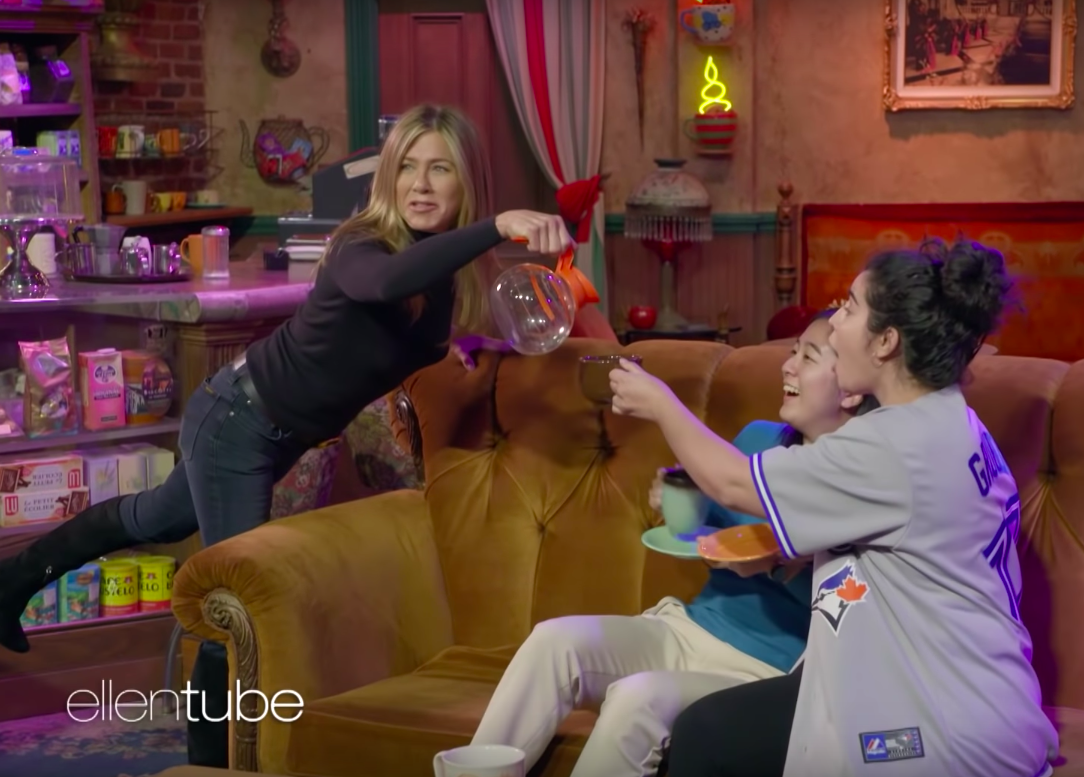 There was screaming. Lots of screaming.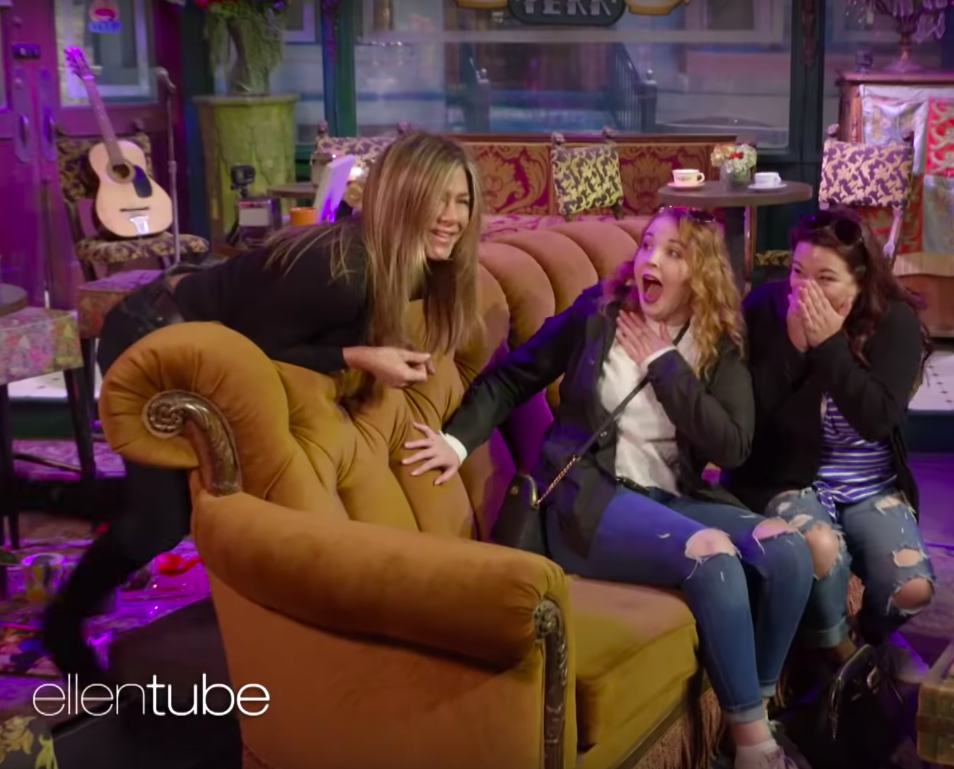 There was laughter and tears, sometimes on the same couch.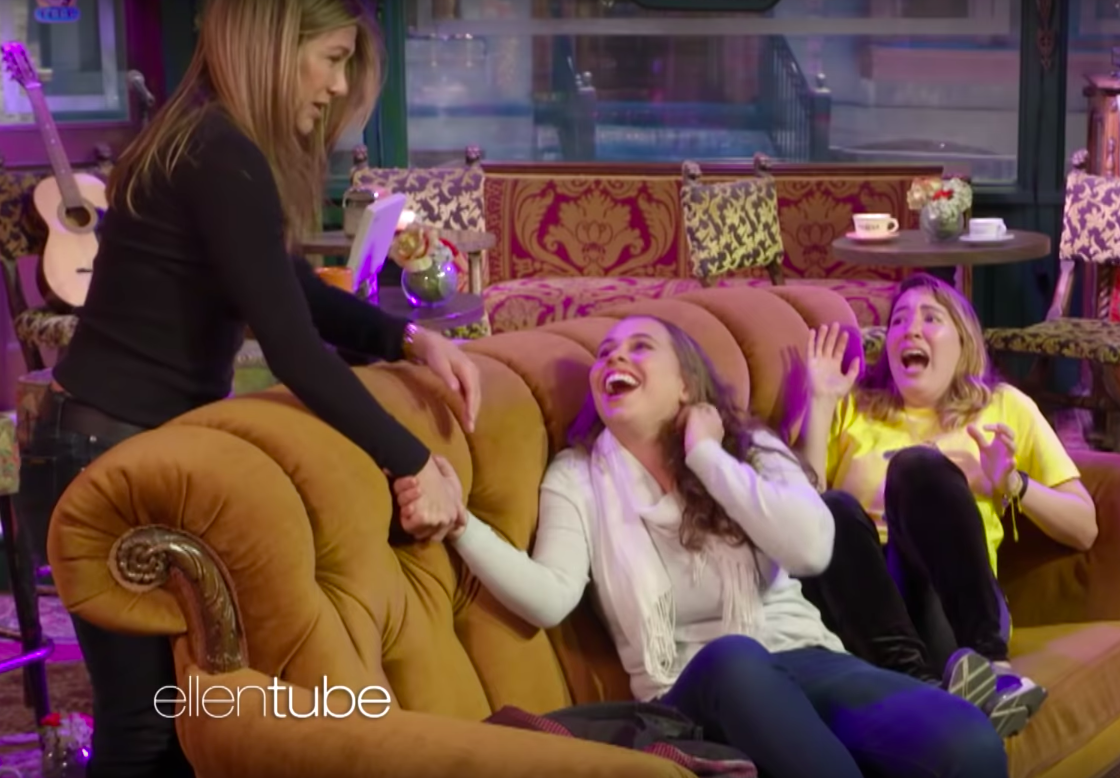 One woman thought Jennifer was an imposter in a very convincing Rachel mask.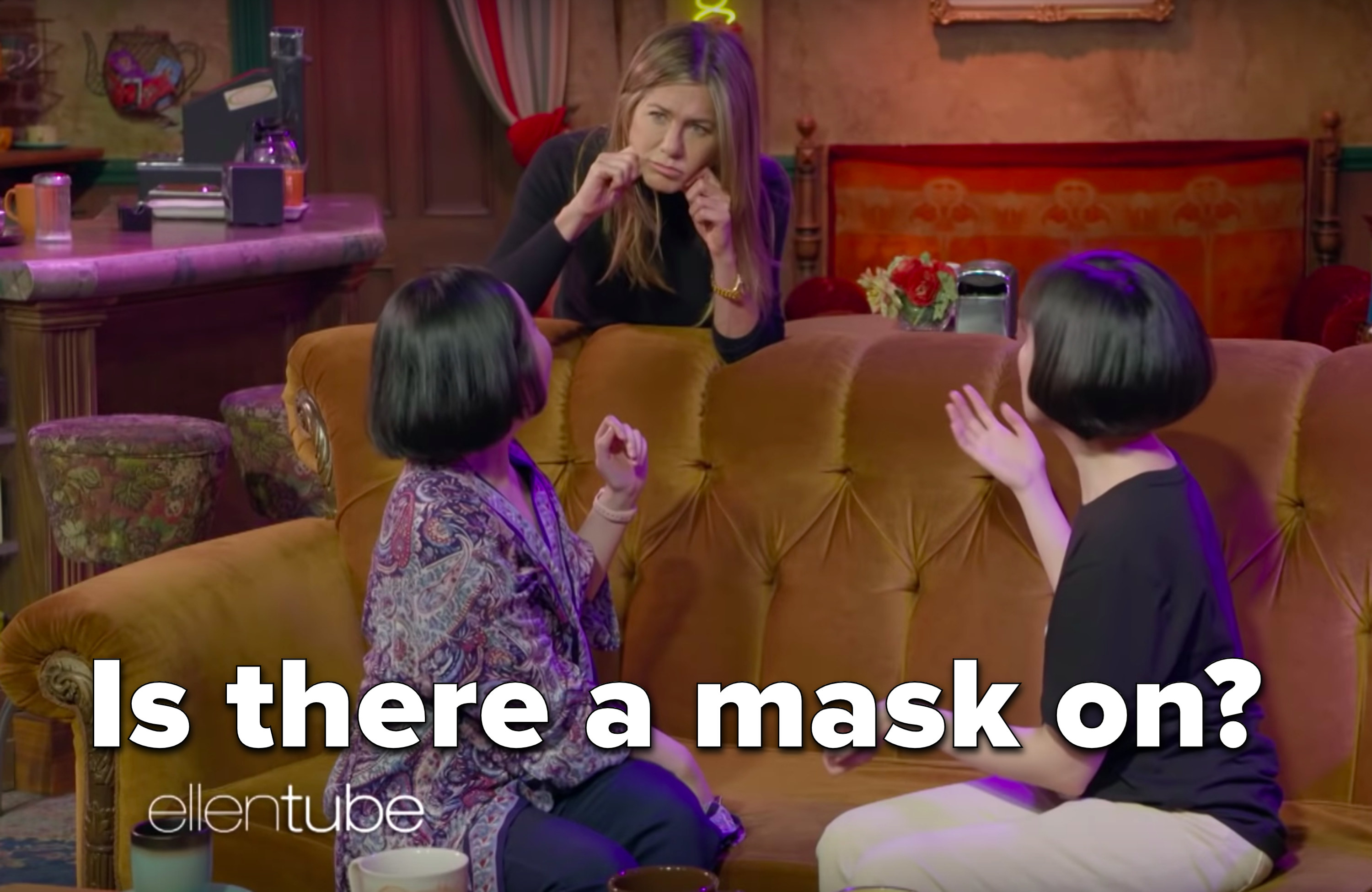 Before popping out from behind the couch, some of the fans were asked to name their favorite character on Friends.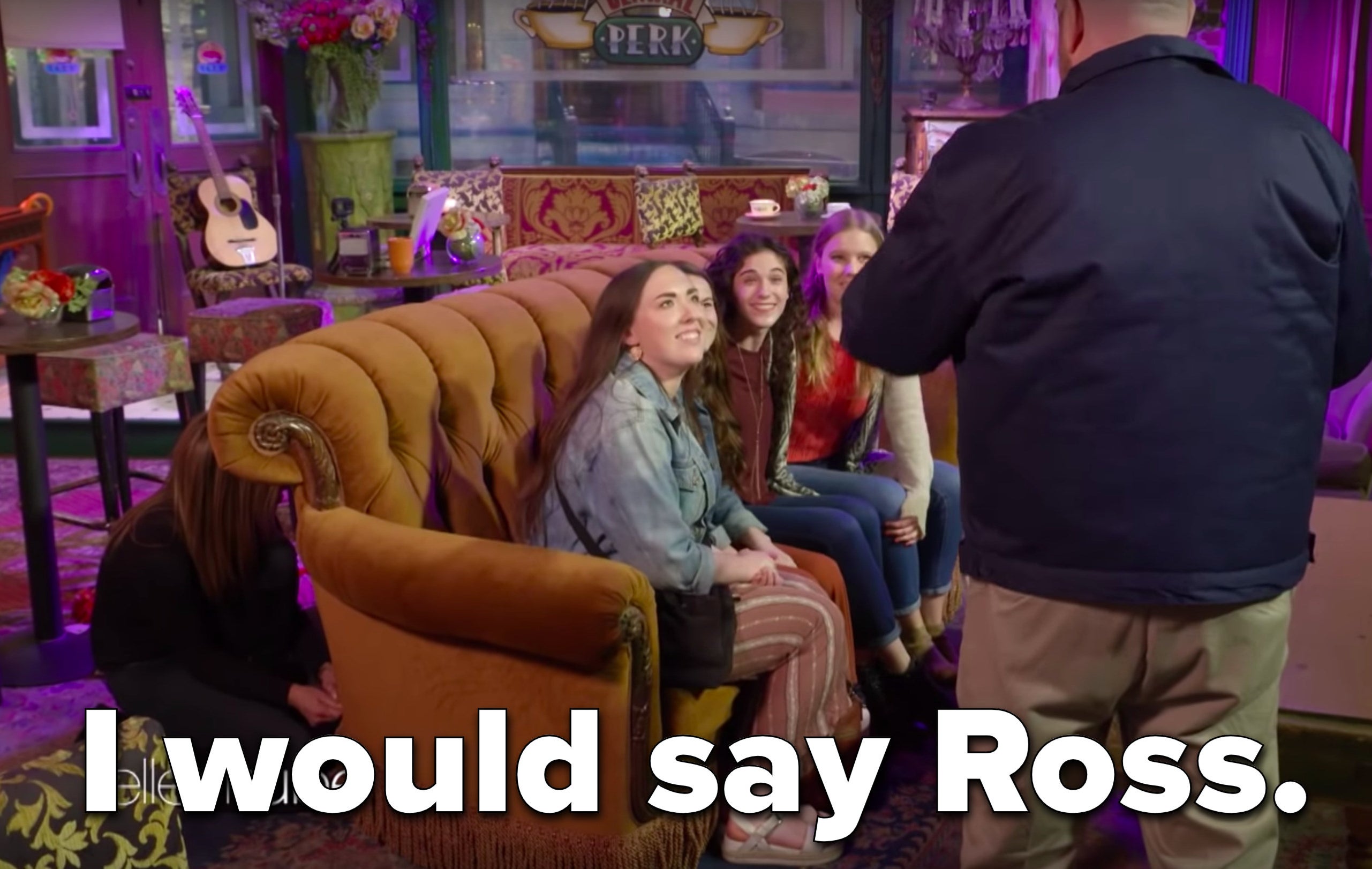 And Jennifer would promptly yell at anyone who didn't choose her.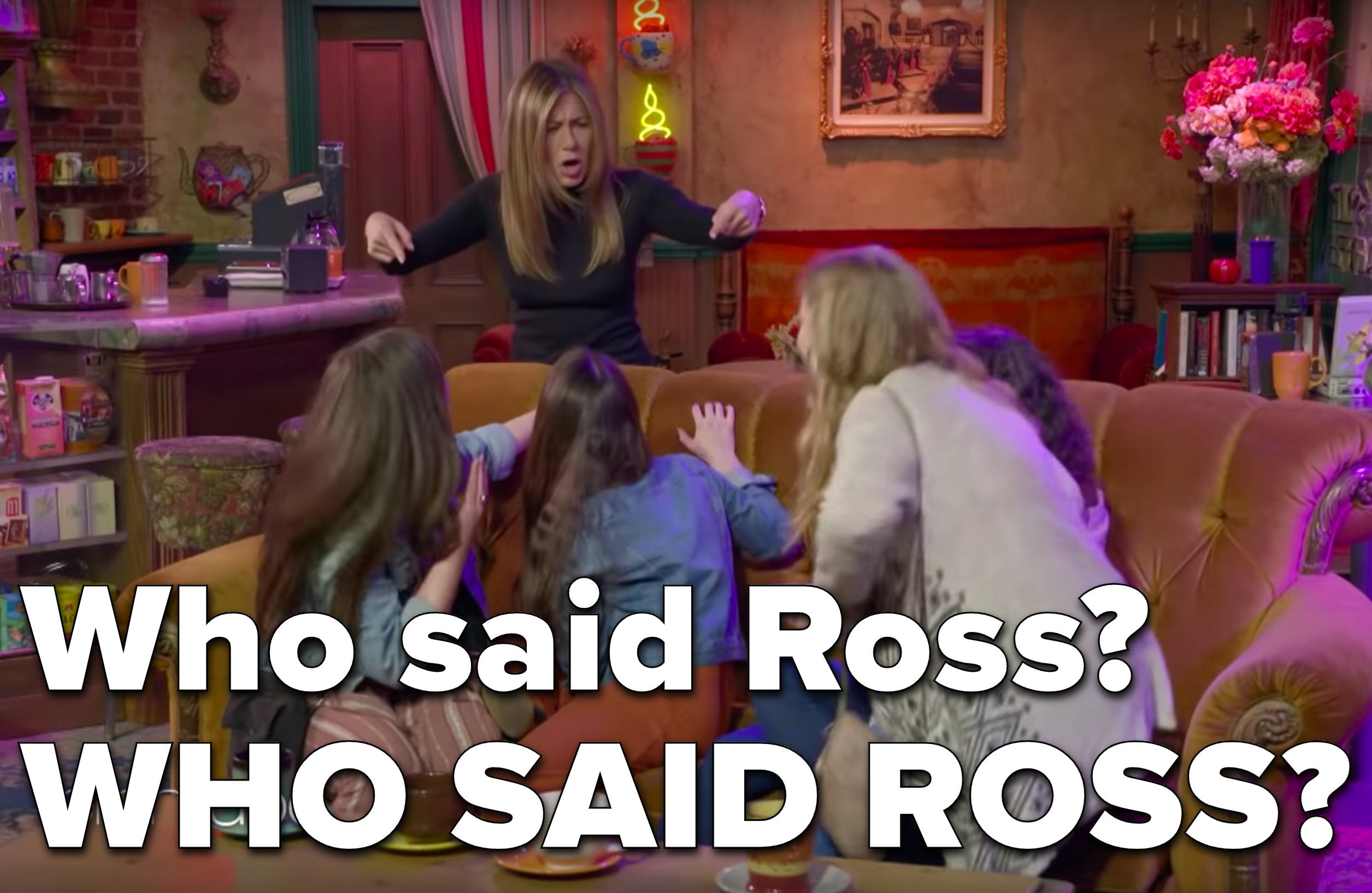 Basically, everyone lost their damn minds.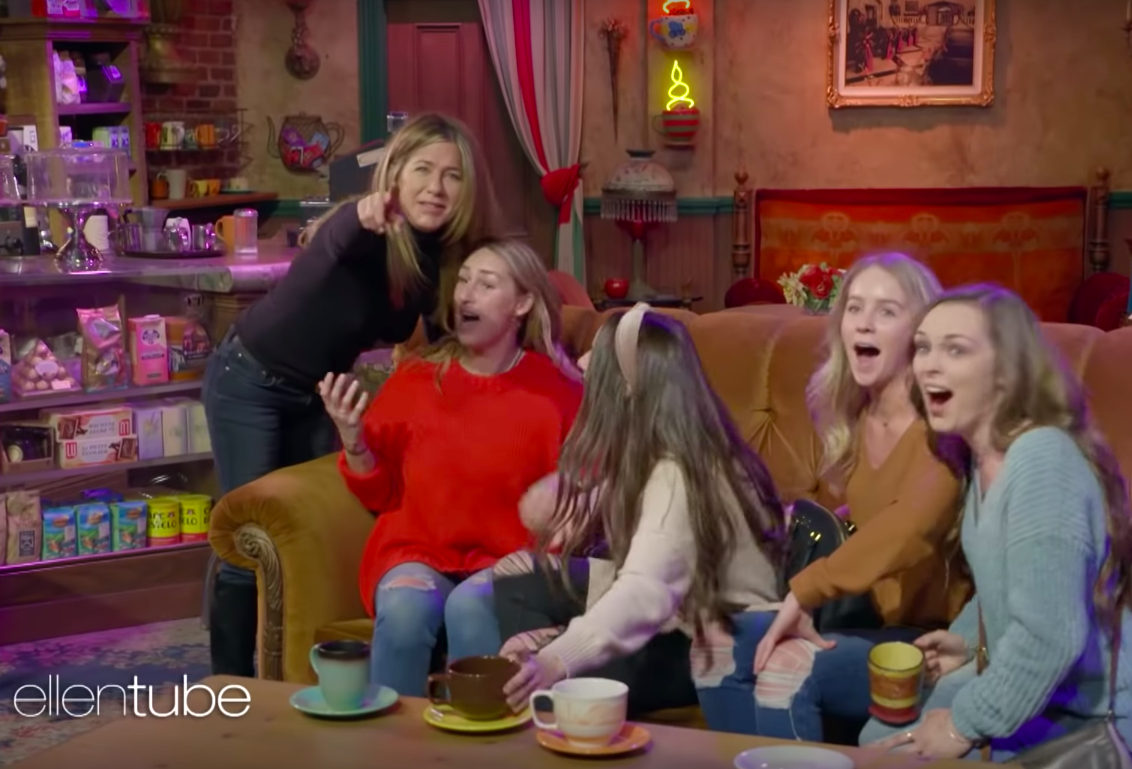 And when all was said and done, Jennifer invited her victims to come to her Ellen taping as a peace offering. All's well that ends well!