OMG, James Blunt Just Revealed Why His Concert Started Late And It Was Very ~Blunt~
"Sorry. I've got the shits."
You know James Blunt — singer of hits like "You're Beautiful" and "Goodbye My Lover."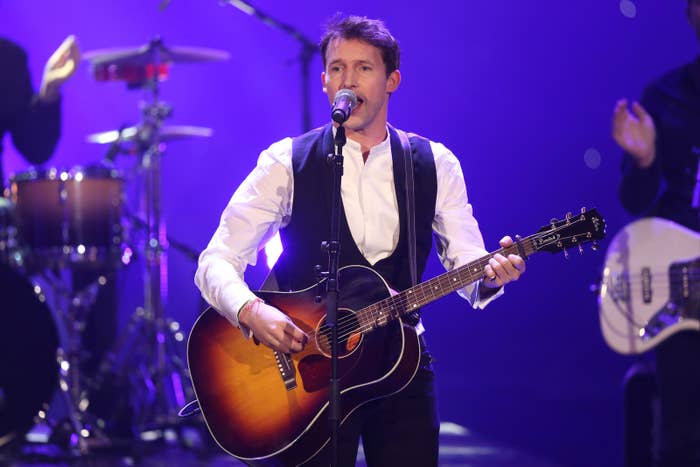 James is currently touring around Europe, and last night, he was set to perform in Coburg, Germany. There was just one problem: The singer was nowhere to be found.
This fan tweeted at James in eager anticipation:
So James Blunt decided to tweet a response to this fan, letting him know why he was delayed. And his excuse was very, well, blunt:
"Running late. Sorry. I've got the shits."
Sure, that might be a little bit TMI, but Blunt's fans on Twitter appreciated his honesty.
(Well, some appreciated the honesty more than others.)
Jokes were made.
And his greatest songs were adapted for the occasion.
Anyway. You'll be glad to know James eventually felt good enough to perform his show. Phew!
Get well soon, James BLUNT!