On Oct. 14th, 2007, E! premiered Keeping Up With the Kardashians, a reality show about a nice little family living in Calabasas, California. Perhaps you've heard of it.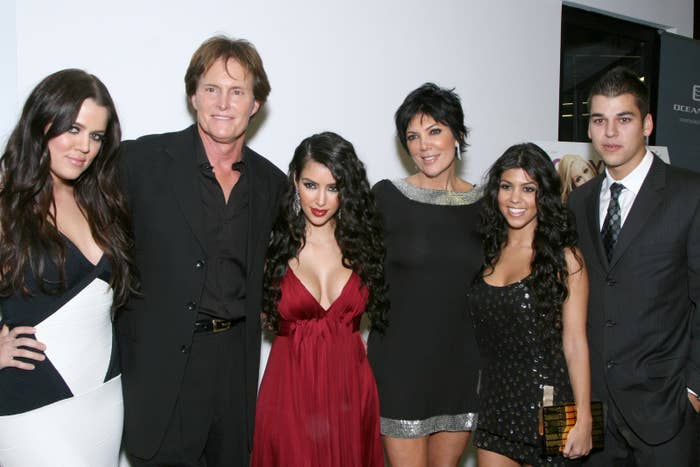 Ten years later, KUWTK is still going strong, filled with stories of private planes, Met Galas, Vogue cover shoots, and trips to Versailles. But back in 2007, the show was a little bit, well, different.
And the show's very first episode is truly a GEM. Let's break it down.
1.
First of all, the episode begins with Kris expressing concern that Kim's butt might be getting big. Clearly, they hadn't quite figured out their ~brand~ just yet.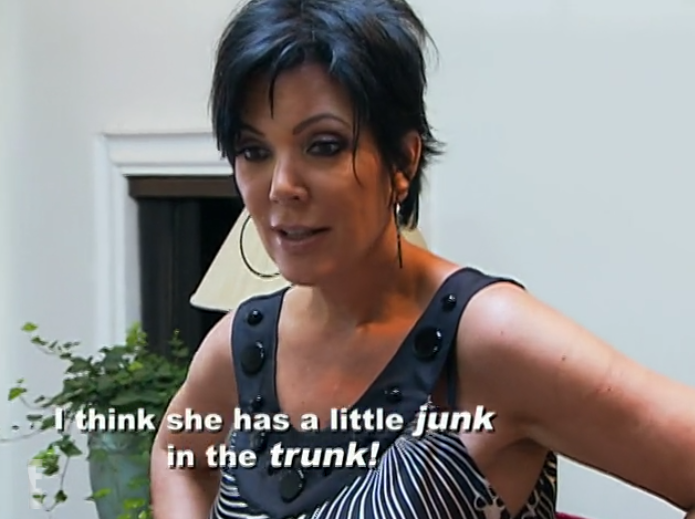 2.
Then, in her first-ever KUWTK interview, Kim describes her family in terms we can all understand: luxury bags.
3.
We're then treated to an opening sequence that puts The Brady Bunch to SHAME. Highlights include Khloé complaining about the fan on set...
4.
Kylie and Kendall doing the Charlie's Angels pose...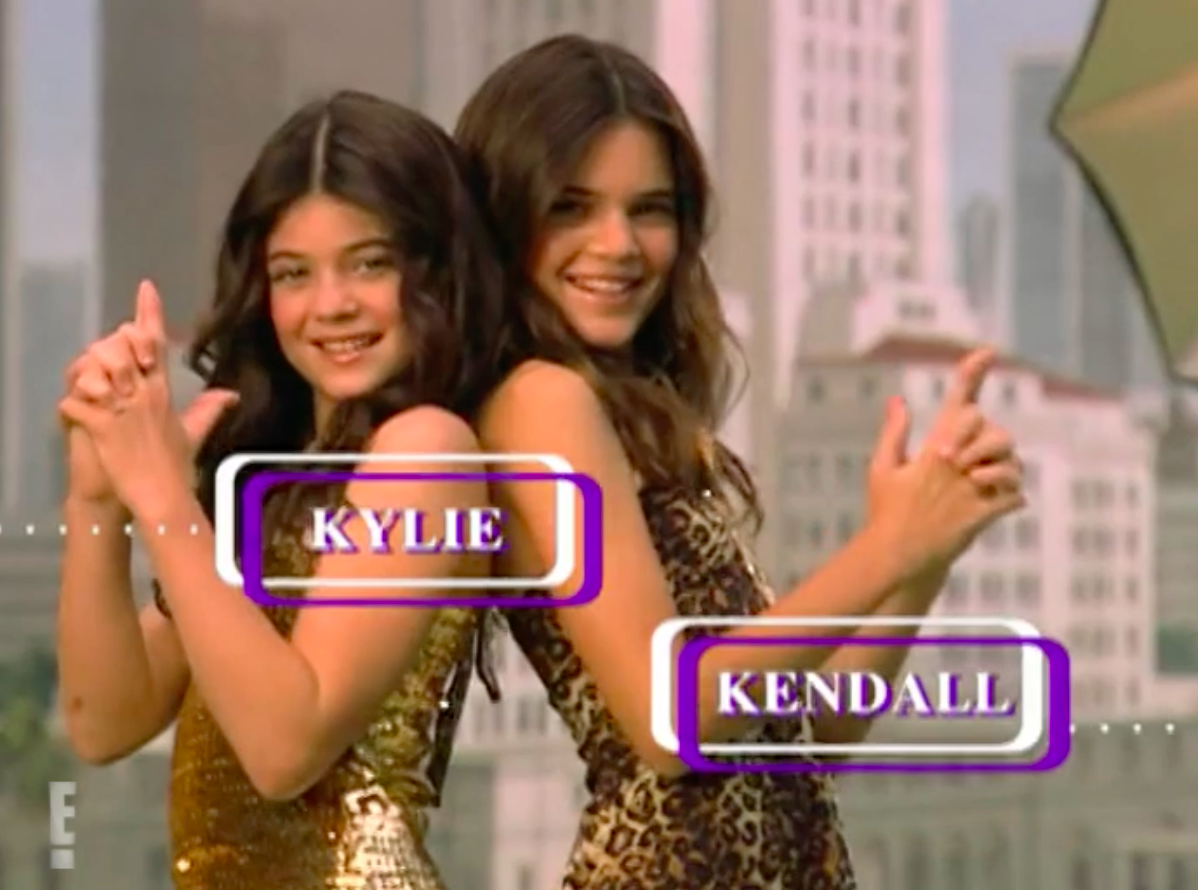 5.
...and Kim "showing up late" to her own intro.
6.
ANYWAY. The title sequence ends, and Kim gets invited to appear on The Tyra Banks Show. The year is 2007, so Kim is very excited about this.
7.
She's also nervous, because her sex tape just leaked and Tyra wants to talk about it. Here she is, practicing her explanation. Honestly, it's pretty valid: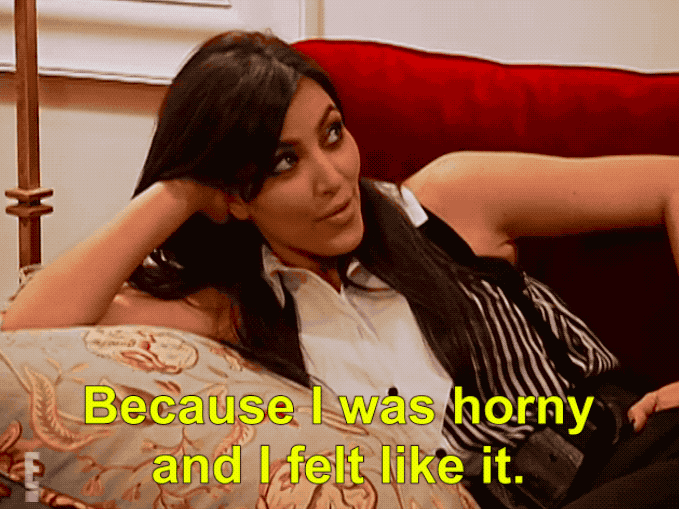 8.
Later that night, Kourtney and her boyfriend Scott get dinner, and Scott looks like he's 15 years old, TOPS.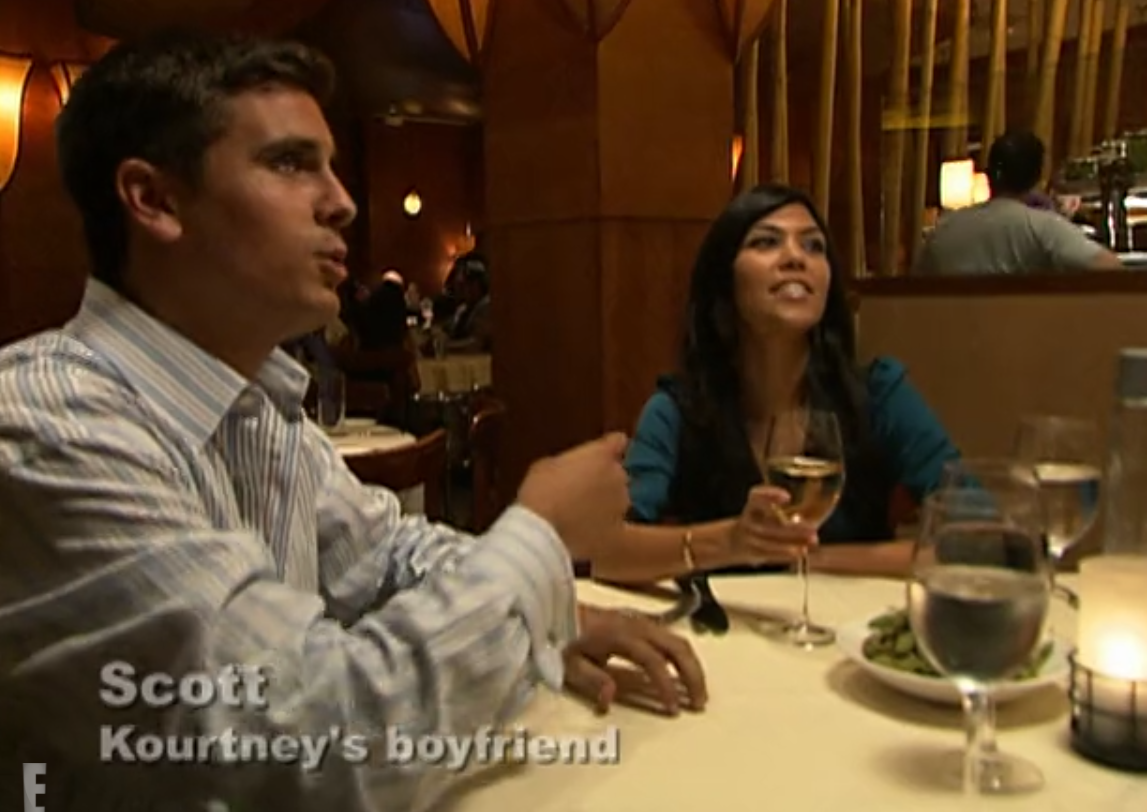 9.
Kourtney and Scott get in a fight about their BlackBerries, because again, it's 2007.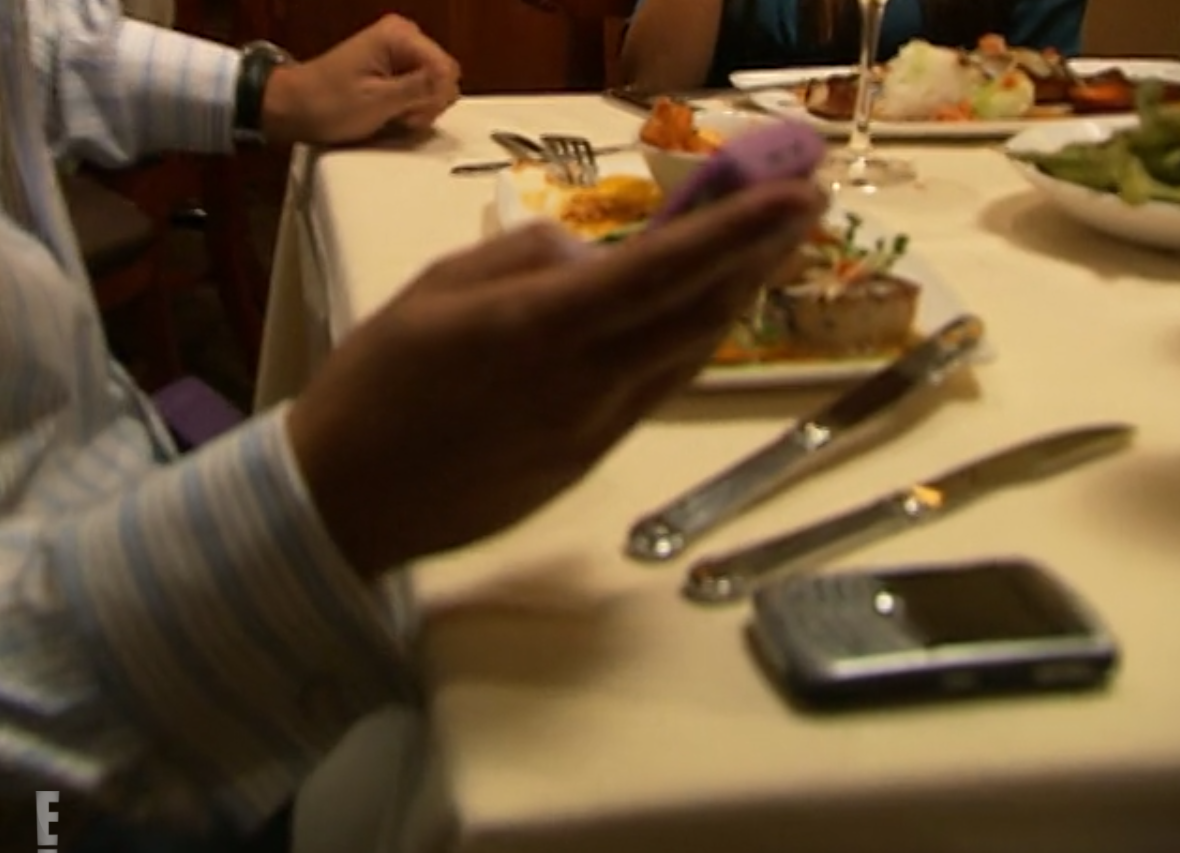 10.
The next day, Kourtney and Scott make up, while Kris spies through a window. Kris then reveals to camera that — gasp! — she suspects Scott is cheating.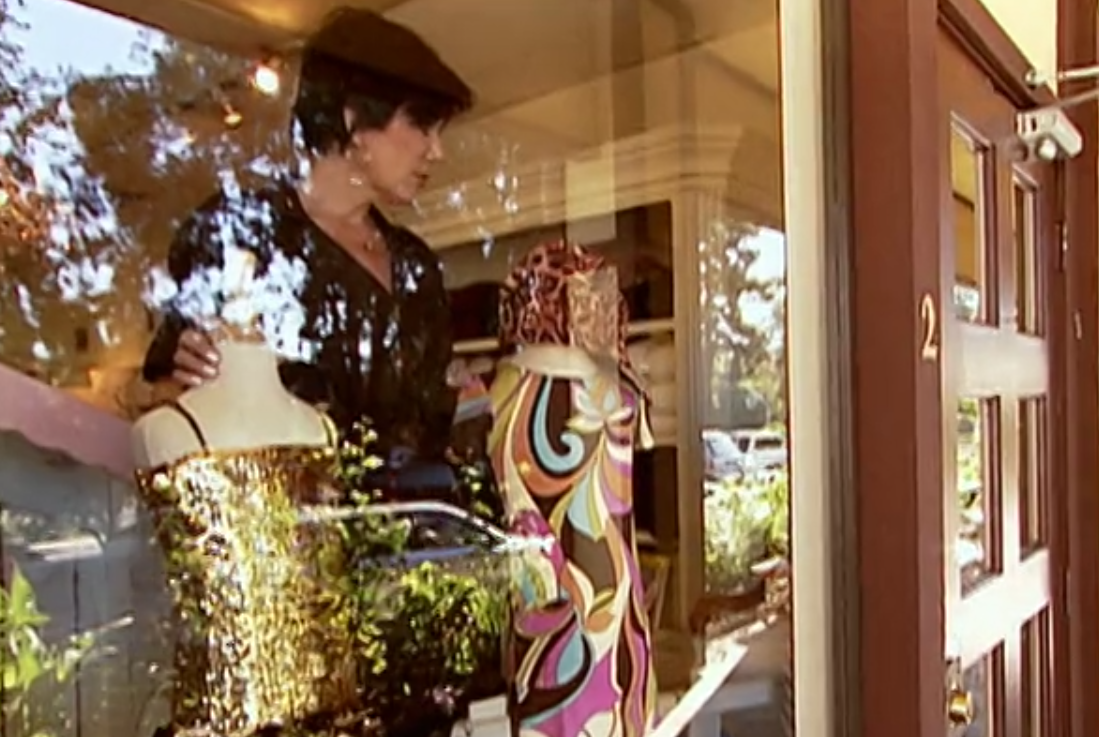 11.
Kris and Kourtney then go to a ~classy~ wine tasting, but quickly abandon the wine in favor of tequila shots. Six of them. Each.
12.
We then learn that Kris is missing her own anniversary party! It's her 16th wedding anniversary to Caitlyn. But Kris knows who's really gonna be pissed: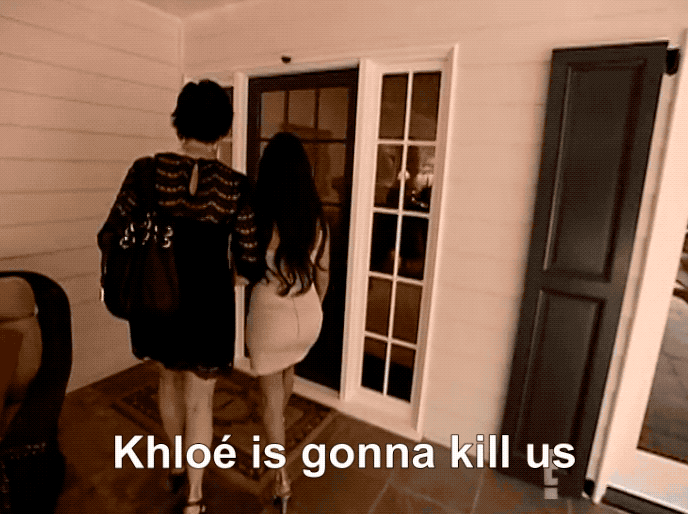 13.
Kris and Kourtney finally show up to the party, and they're kind of sloppy. Kylie handles it like a champ.
14.
Kim arrives to the party with this iconic line.
15.
Kim gives her parents the perfect anniversary gift — one that totally says, "Thank you for raising me." It's a stripper pole!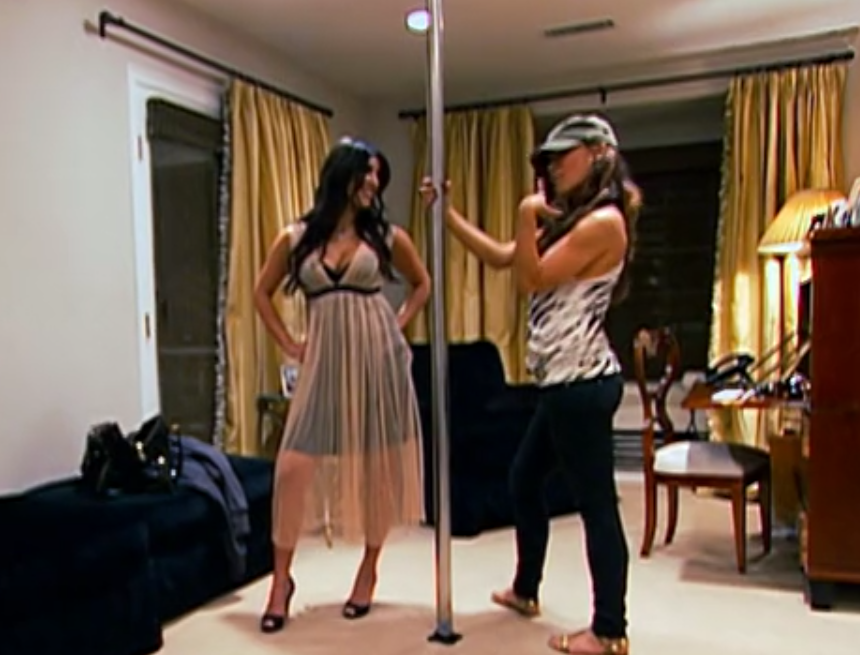 16.
Kylie tries out the stripper pole and is disturbingly good at it for a kid who's still young enough to believe in the tooth fairy.
17.
Caitlyn handles the situation the way any parent would.
18.
Kris confronts Scott at the party about her cheating suspicions. "I'M WATCHING YOU," she tells him. This would later become the name of the damn episode, so you know she means business.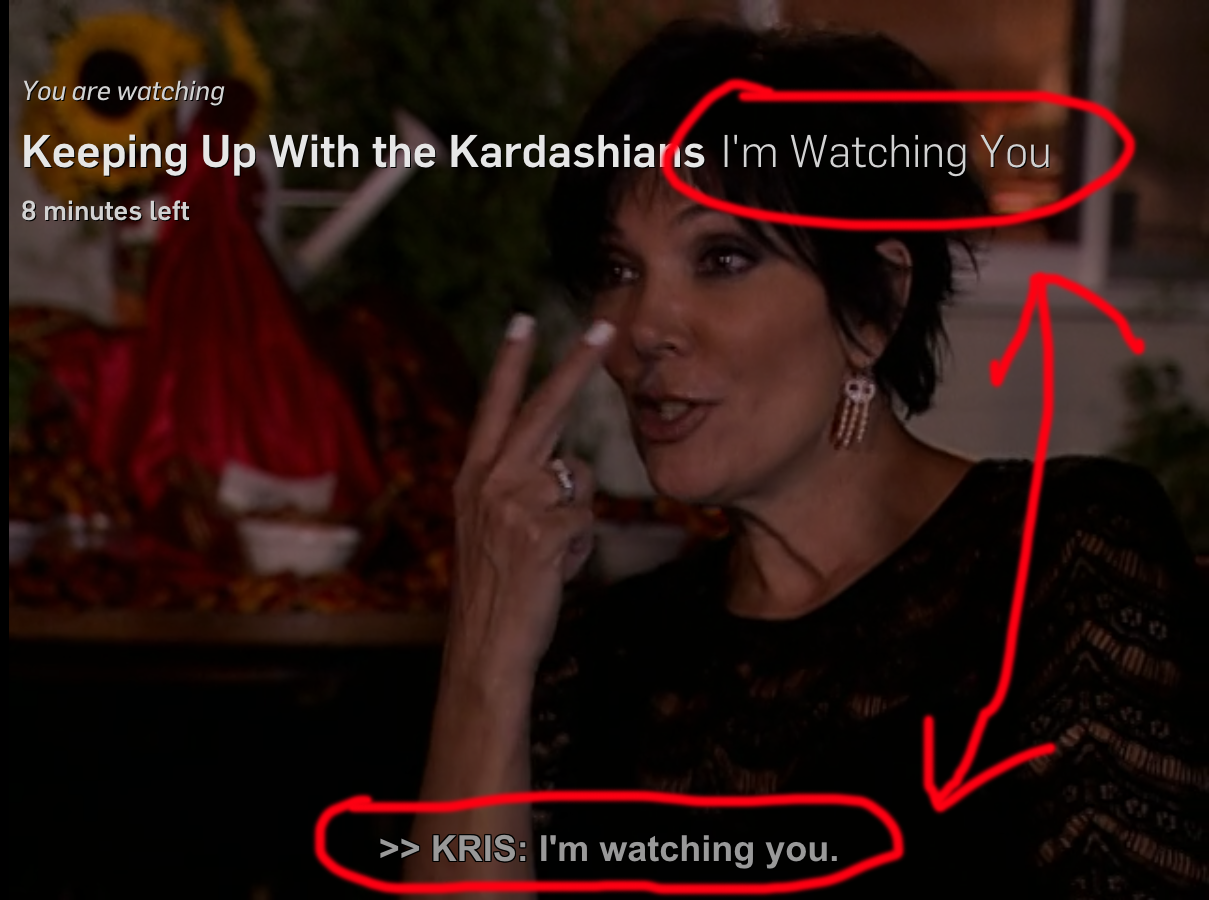 19.
Meanwhile, Kylie and Kendall shake up some martinis at the bar, and pretty much shut the entire party down. Oh, to be 10 years old again!
20.
FLASH-FORWARD to New York, where Kim is getting ready for her Tyra interview. There are lots of ~extremely 2007~ outfit changes.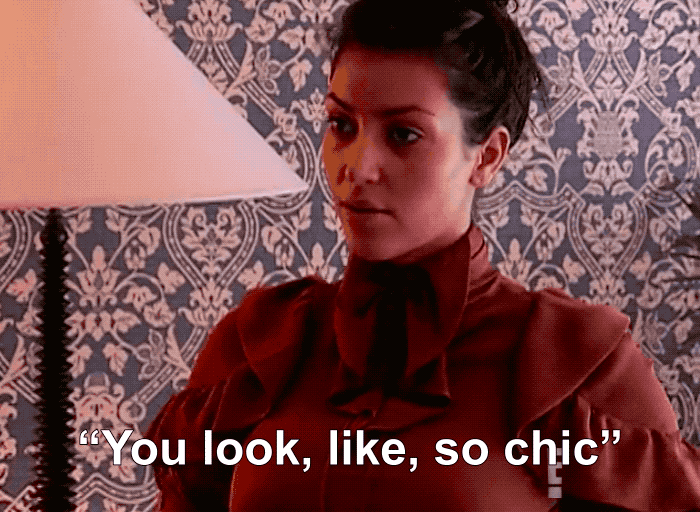 21.
And back in California, Kris finally tells Kourtney that — gasp! — she thinks Scott is cheating. Kourtney's like, "Nah," and Kris IMMEDIATELY backs down and apologizes.
22.
Kim leaves her Tyra interview, and decides to go jewelry shopping. She tries on a 42-karat ring worth $1.2 million. The whole scene feels kinda ominous now, considering what happened to her in Paris last fall. Pretty nice ring, though.
23.
And the episode ends back in Calabasas, with Kim telling her mom about the Tyra interview. Kris is eating a salad, and — loudest gasp of all! — it's NOT one of their famous Health Nut salads. It even looks...possibly homemade?!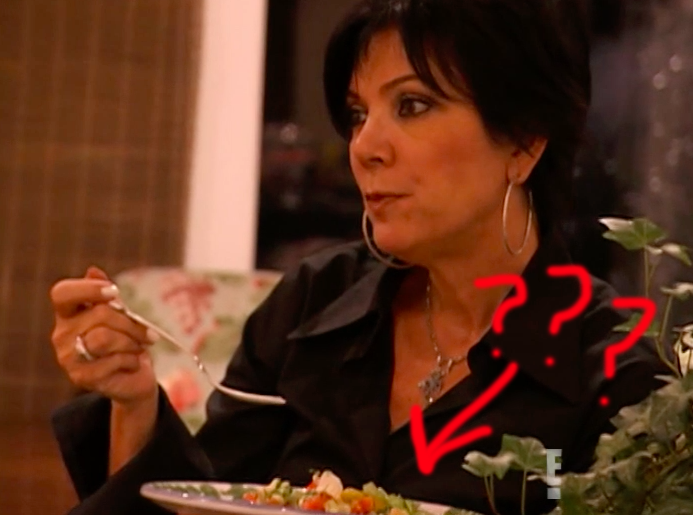 So yeah, the Kardashians may have gotten a little bit ~fancier~ over the past 13 seasons. But they've been killing the reality TV game since 2007, and their completely batshit pilot episode proves it.
24.
2007 Week is a week of content that celebrates the iconic music hits, tabloid-fixture stars, crazy movie & TV moments, ~trendy styles~, and much more that made the year SO important for pop culture. Take a step back in time and check out more great 2007 content here. It's what Lindsay Lohan would want!