This is Ice-T. He's a rapper, a Law & Order legend, and — as you surely know if you've ever seen his E! reality show Ice Loves Coco — he's the husband of model Coco Austin.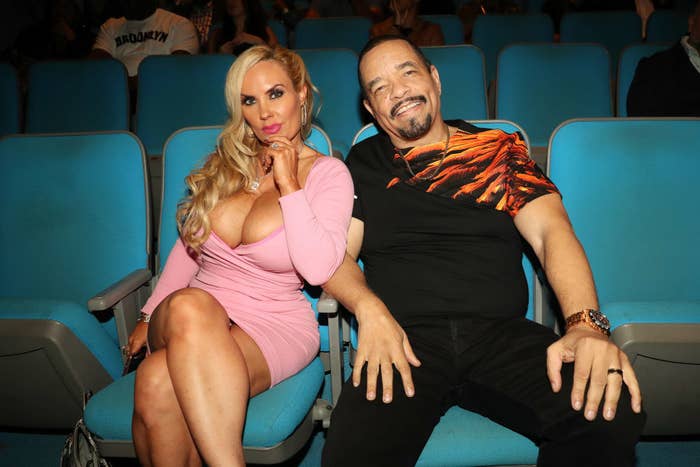 Unfortunately, Coco's father Steve has recently been battling a long and severe case of COVID-19 and spent more than a month in the hospital fighting for his life. Ice-T shared the news in a tweet on Sunday, and he pulled no punches when talking about his father-in-law's careless attitude toward the pandemic before getting sick.
"My father-in-law 'Coco's dad' was a serious 'No Masker,'" Ice-T wrote in his tweet. "COVID hit him. Pneumonia in both lungs... 40 days in ICU close to death... Now he's on oxygen indefinitely."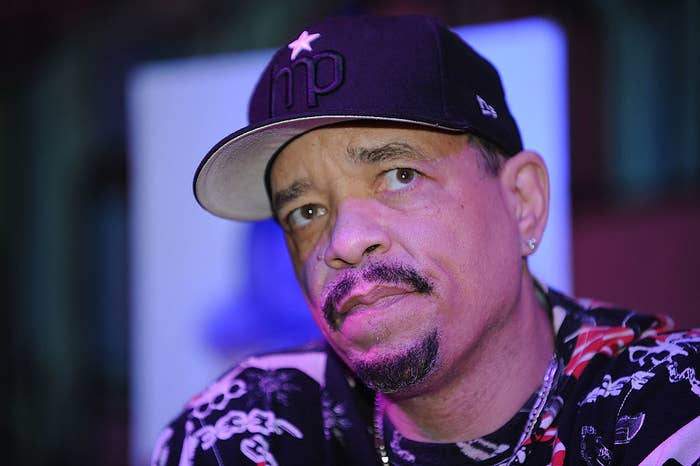 "Ohhh he's a believer now..." the rapper concluded, along with a photo of his father-in-law in the ICU, and the hashtag #COVIDisNotAGame.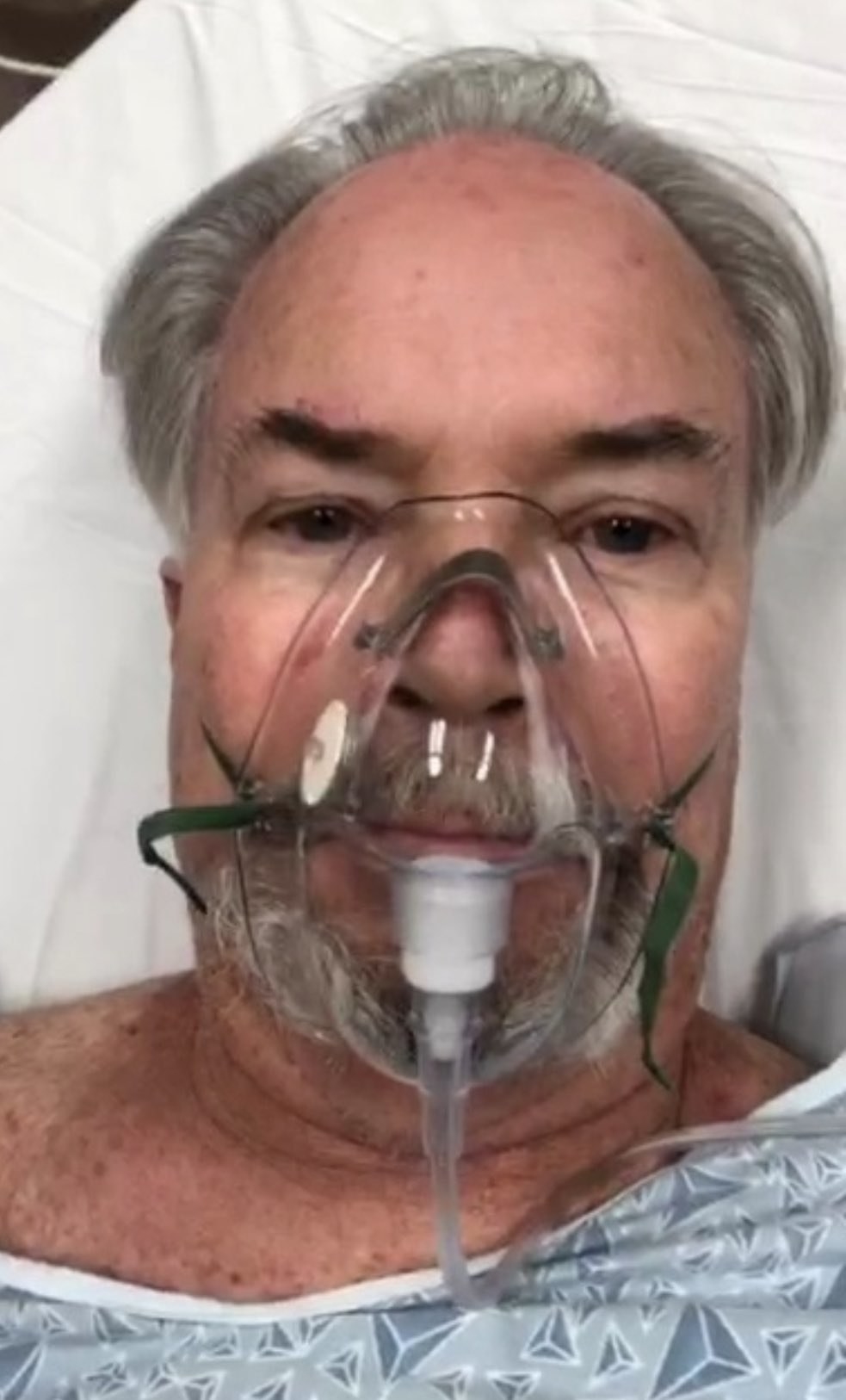 As you can imagine, Ice-T's tweet has caused quite a stir on Twitter. Many are praising Ice for sharing his father-in-law's story — even if his delivery was rather blunt.
When several people in the replies said that they had "no sympathy" for his father-in-law, Ice-T responded by saying that he views many "anti-maskers" as victims in their own right — since most of them are following the guidance of a president who routinely lies about the virus.
When some COVID deniers showed up in the comments to argue with Ice about mask use, the rapper hit them with this: "I don't really care what you believe... And you probably won't care until YOU can't breathe."
And when one Twitter user criticized the rapper for putting his own father-in-law on blast like this, Ice-T was having none of it, saying: "If I'm willing to use a family member that I love... Then it must be serious to me."
And Ice had a clear message for anyone else who felt like arguing with him about this subject:
In conclusion, please listen to Ice-T (and also every scientist on the planet) and wear a fucking mask. Don't be an idiot. Thank you. Goodbye!