Hilary Duff is isolating herself and her family in the middle of the coronavirus pandemic — and she has a strong message for the "millennial assholes" who aren't doing the same.
"To all you young millennial assholes who keep going out and partying, go home," she said in her Instagram story.
"Stop killing old people, please," she added.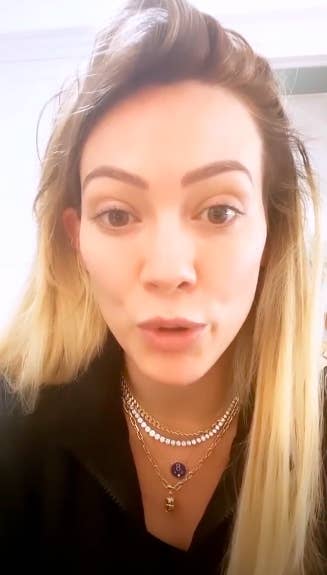 Duff is referring to the large crowds that were seen at bars, restaurants, and clubs across America this weekend — many celebrating St. Patrick's Day — despite strong warnings from the CDC and other officials to stay home.
In case you didn't know, experts are urging everyone to practice "social distancing" as the coronavirus continues to rapidly spread. That means staying home as much as humanly possible. Period.
And as Duff noted in her callout, refusing to isolate yourself doesn't just put you at risk — it puts many others in danger, too. If you get infected, you could easily end up transmitting the virus to someone else without realizing it. And if that person is older or has a weakened immune system, their risk of fatality is even greater.
Case in point: Listen to Hilary Duff and STAY THE FUCK HOME!
In her Instagram video, Hilary also asked her fans for shows to binge while she's stuck at home for the foreseeable future.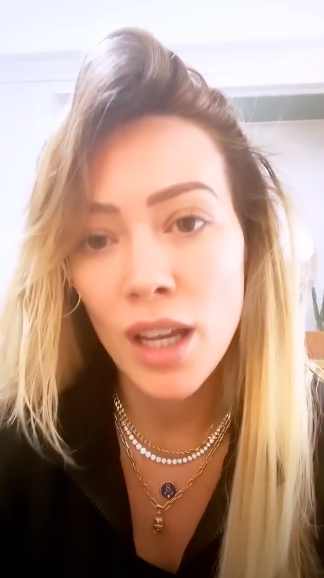 "But what are we gonna do? I'm not excited about anything right now. Do we dare watch Game of Thrones again? Maybe. Will we be stuck at home that long? Maybe."
Well, if you're like Hilary and you need some shows to binge while you're stuck at home, we've got you covered here.