Halsey just tried to clap back at Pitchfork for a negative review of her album — but accidentally made a very unfortunate 9/11 joke instead.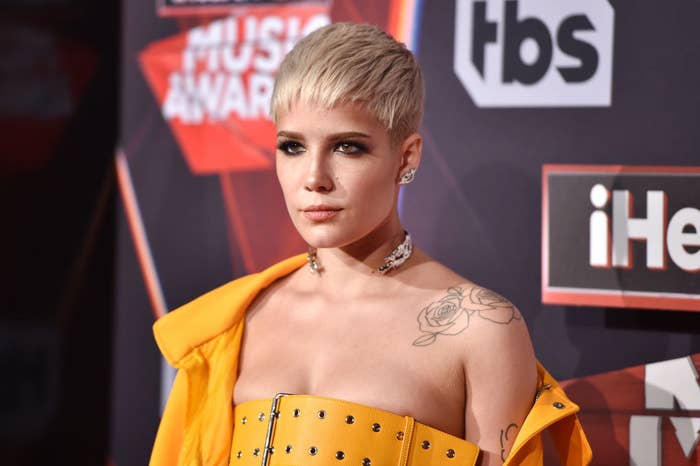 It all started early this morning, when Pitchfork released a snarky review of Halsey's latest album, Manic.
The review called Manic "tedious" and referred to it as "amorphous pop that you might associate with a miserable Lyft ride."
So, Halsey decided to respond...with what she THOUGHT was a clever joke.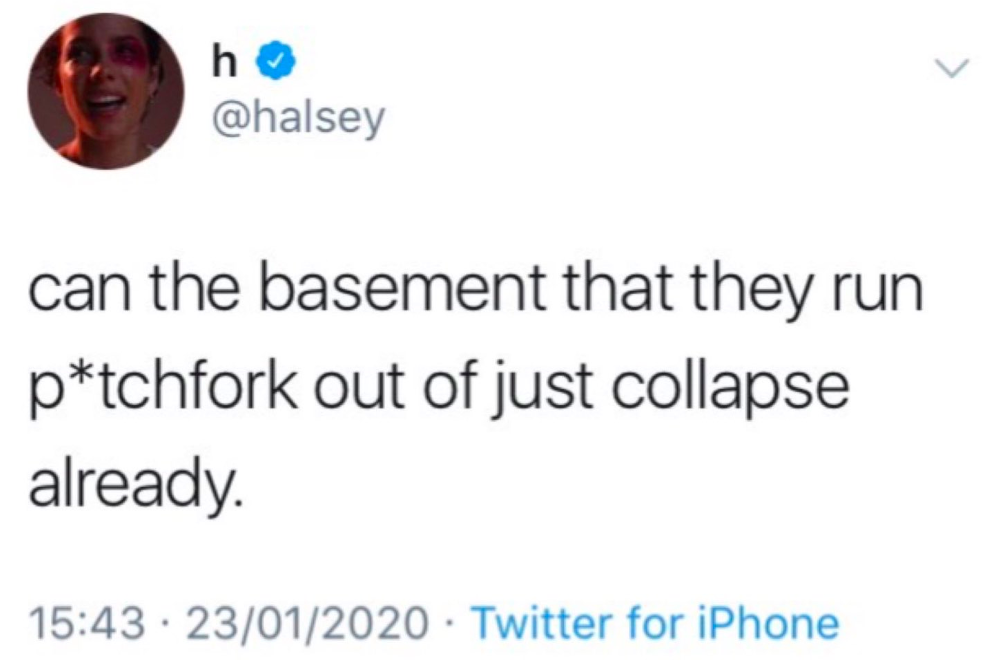 "Can the basement that they run P*tchfork out of just collapse already," she wrote on Twitter.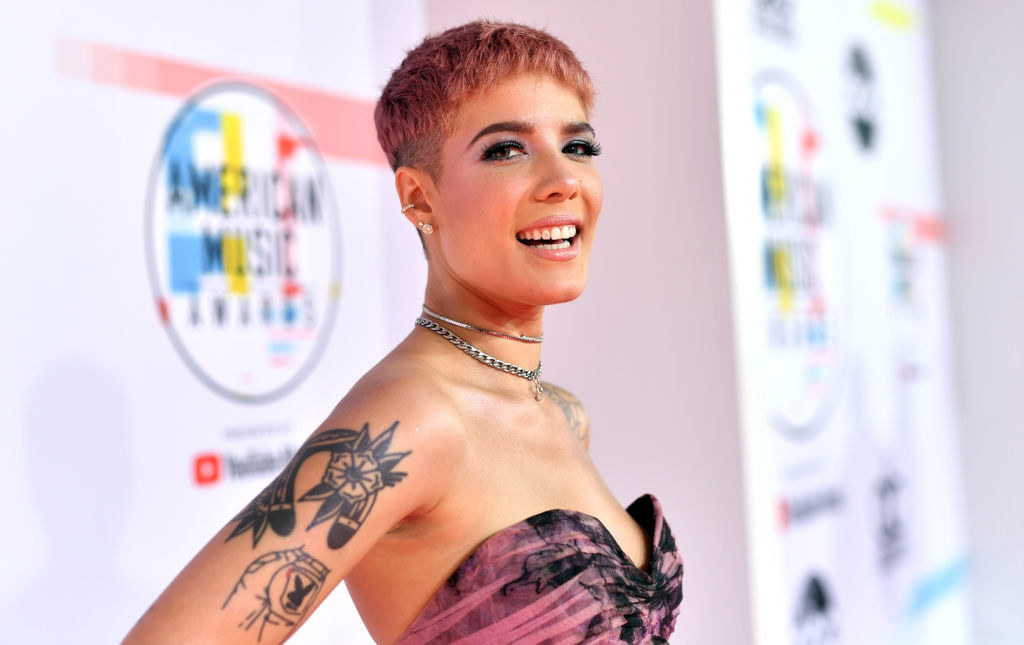 But here's what Halsey apparently did not realize: Pitchfork is based out of One World Trade Center in New York City — the skyscraper that was built after the twin towers collapsed on September 11.
So, y'know, probably not the best building to joke about collapsing.
People on Twitter were quick to point out her mistake.
Many thought it was funny, since it was clearly just an unfortunate oversight.
Halsey quickly deleted the tweet, and then clarified to her 12 million followers that she did not mean to make a 9/11 joke.

"ABSOLUTELY deleted it upon realizing this," she wrote in response. "Was just trying to make a joke! Intended zero harm."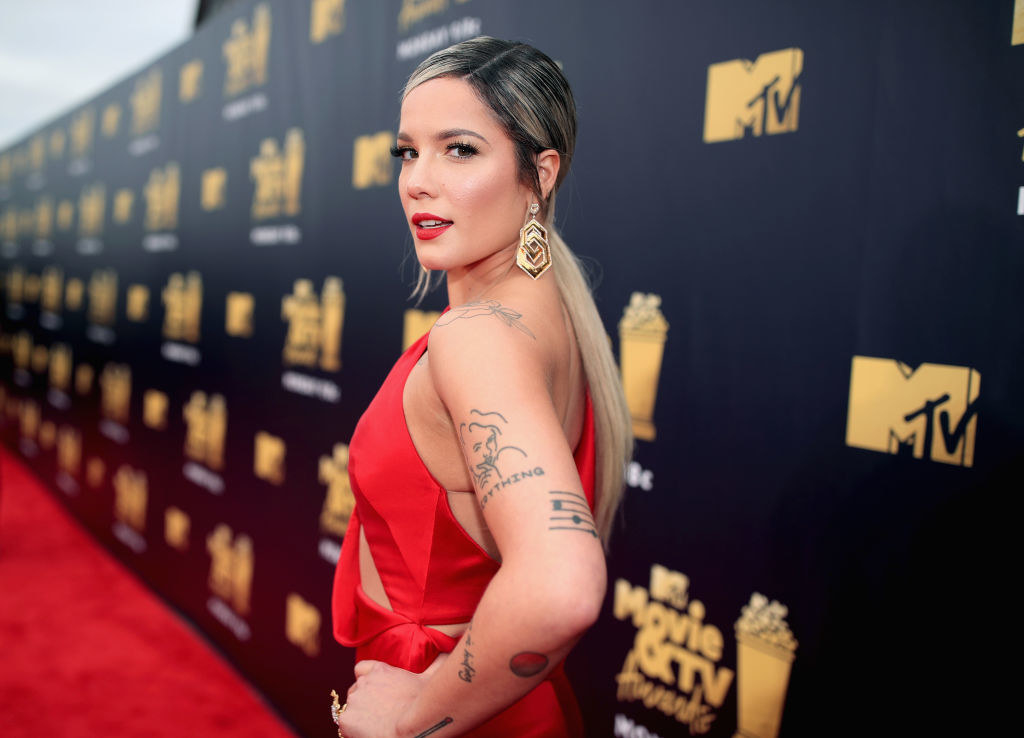 "Just figured I could poke at them back with the same aloof passive aggression they poke at artists with! Clearly a misunderstanding ❤️."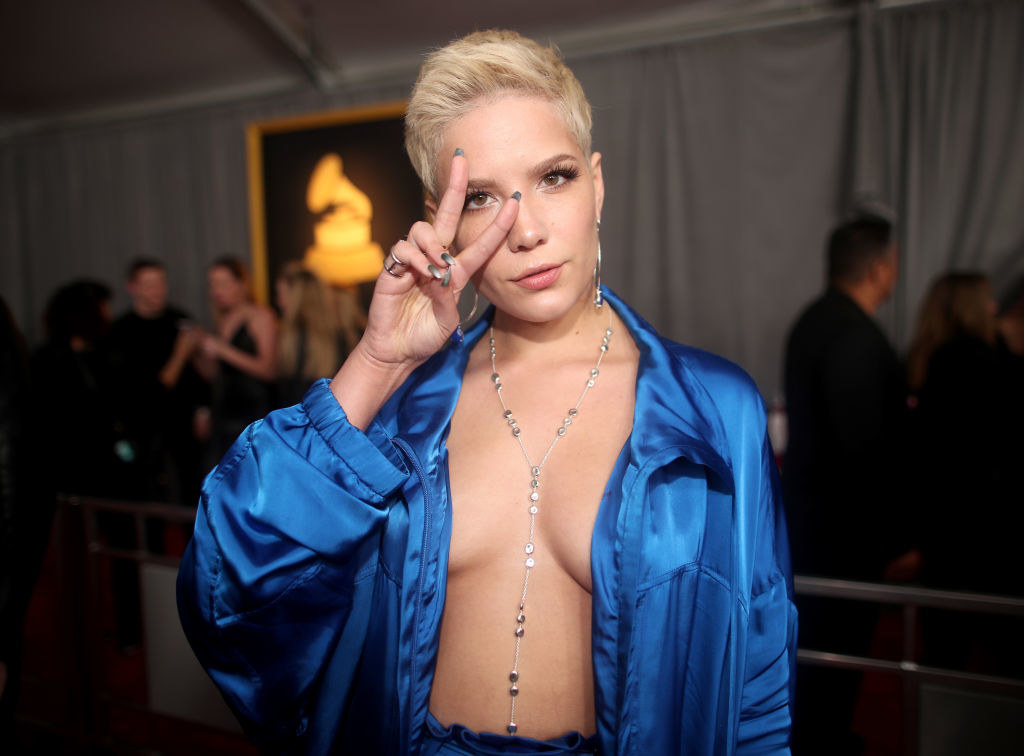 She also responded to media outlets who had turned the story into something it wasn't, like saying she was "calling for the collapse of One World Trade Center":
Not sure there's a moral to this story, but maybe just don't joke about buildings collapsing? IDK, just spitballin' here. And hey, stream Manic!