Hailey Bieber Puts Chunks Of Butter On Top Of Her Cookies Before Baking Them And I Can't Decide If It's Gross Or Genius
"Don't critique me, you people who are bakers."
Perhaps you've seen Justin and Hailey Bieber's new show on Facebook, The Biebers on Watch. If you haven't, it's basically just them walkin' around their mansion, filming each other with GoPros. It's weird, but cute!
In yesterday's episode, the two decided to bake some cookies together, giving Hailey the opportunity to reveal her favorite baking hack — and I can't decide if it's genius, disgusting, or both.
After scooping the dough out onto the baking sheet, Hailey broke out a big tub of butter and started slathering the stuff on top of each cookie.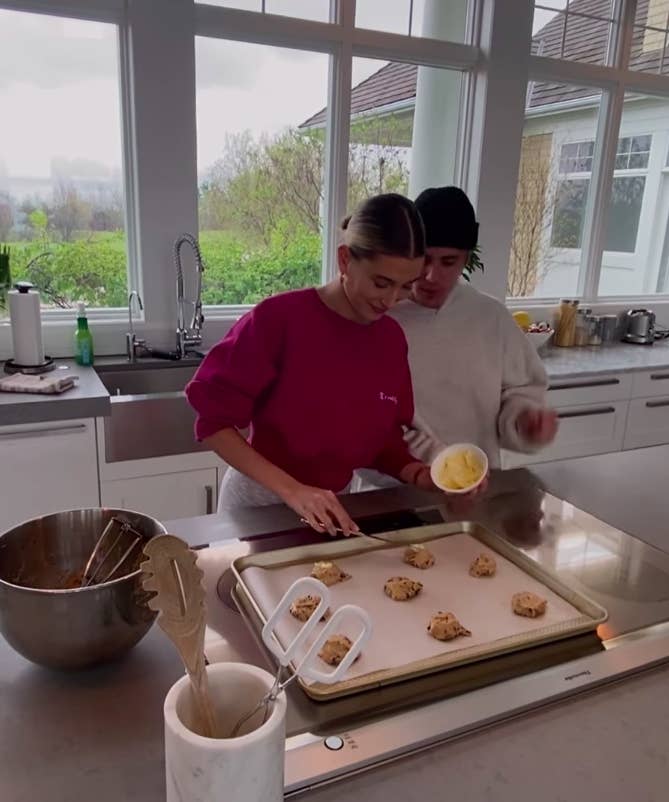 "One thing that I like to do with cookies — don't critique me, you people who are bakers — is I like to put butter on top so that the butter bakes into it."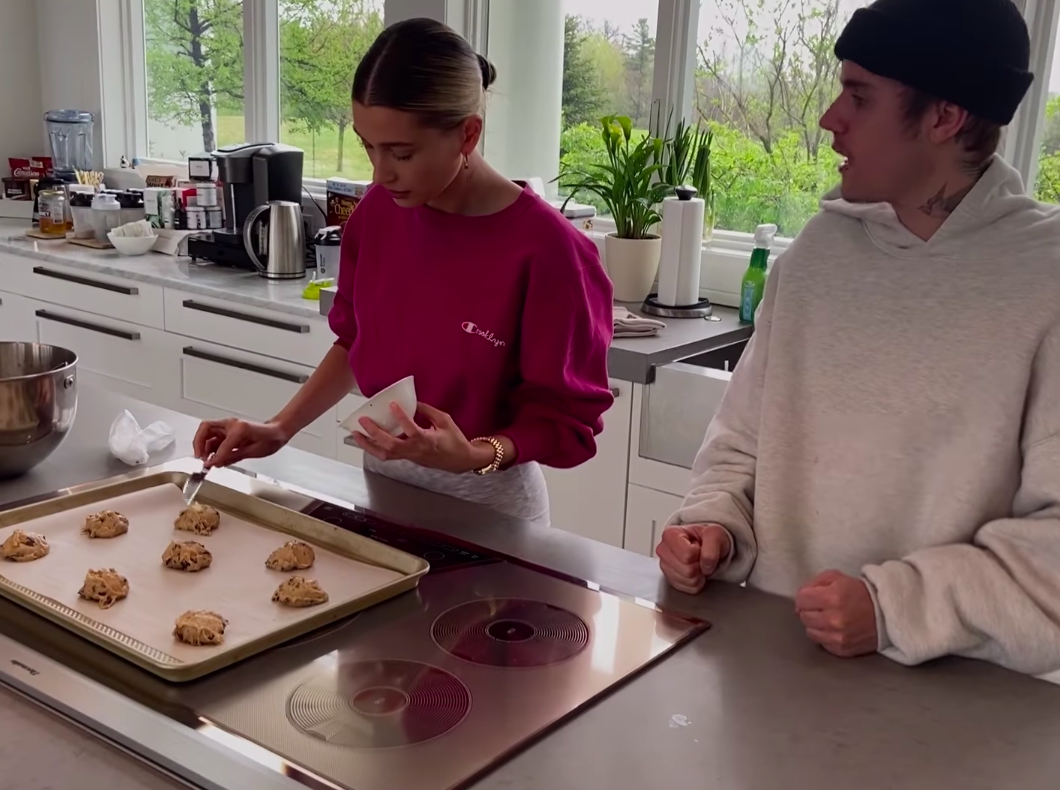 Hailey then proceeded to put a big chunk of butter on top of each cookie, while Justin chanted, "Buttery cookie got butter!" She then put a sprinkle of sea salt on each.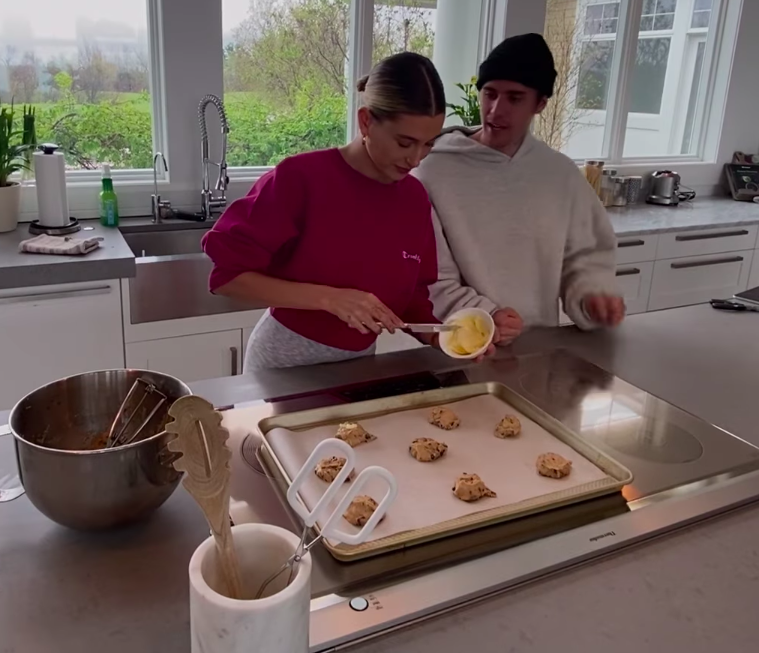 Hmmmmm. I'm intrigued.....but also a little disturbed.....but also just plain curious to try it. It's a lot to process!
For what it's worth, Hailey then showed the final result, and they look pretty good.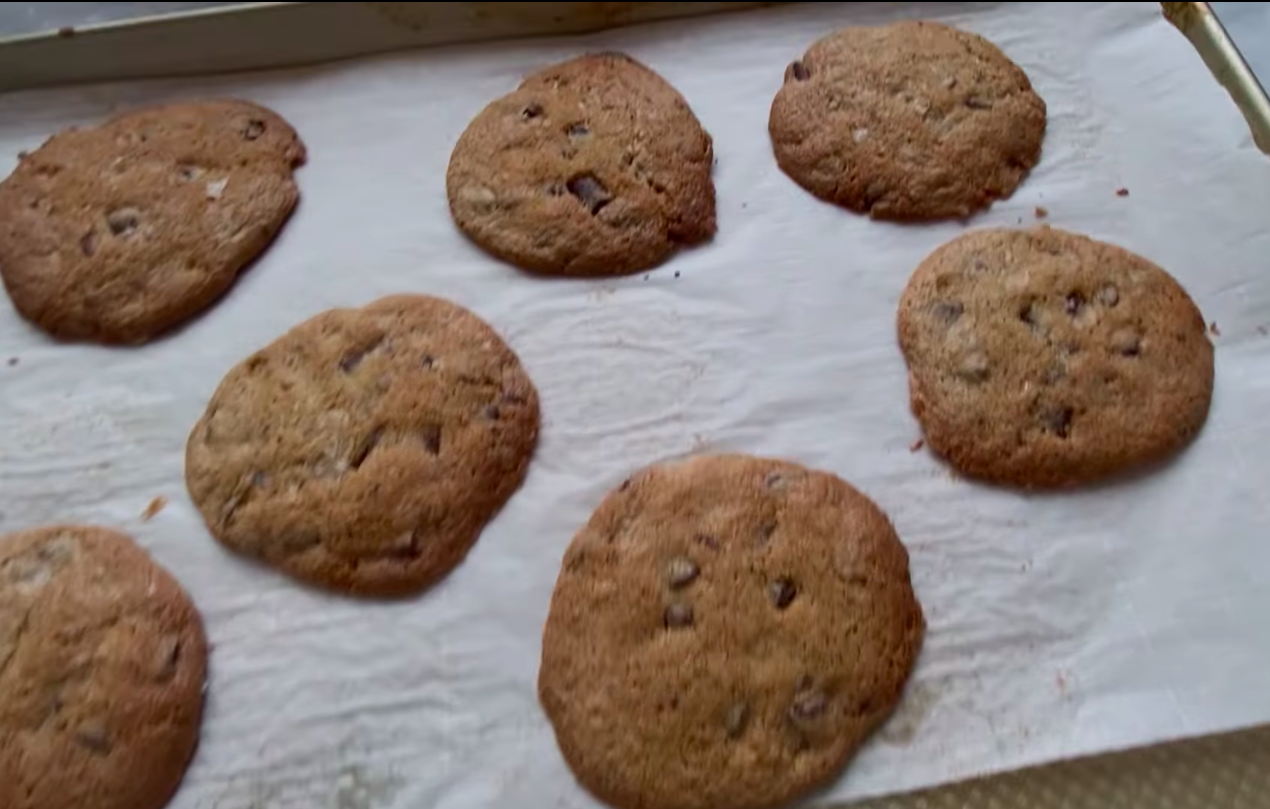 "Delicious. Chewy in the middle, crunchy on the edges, just how I like it," Hailey said. "No gluten, for Justin. Such a tasty treat."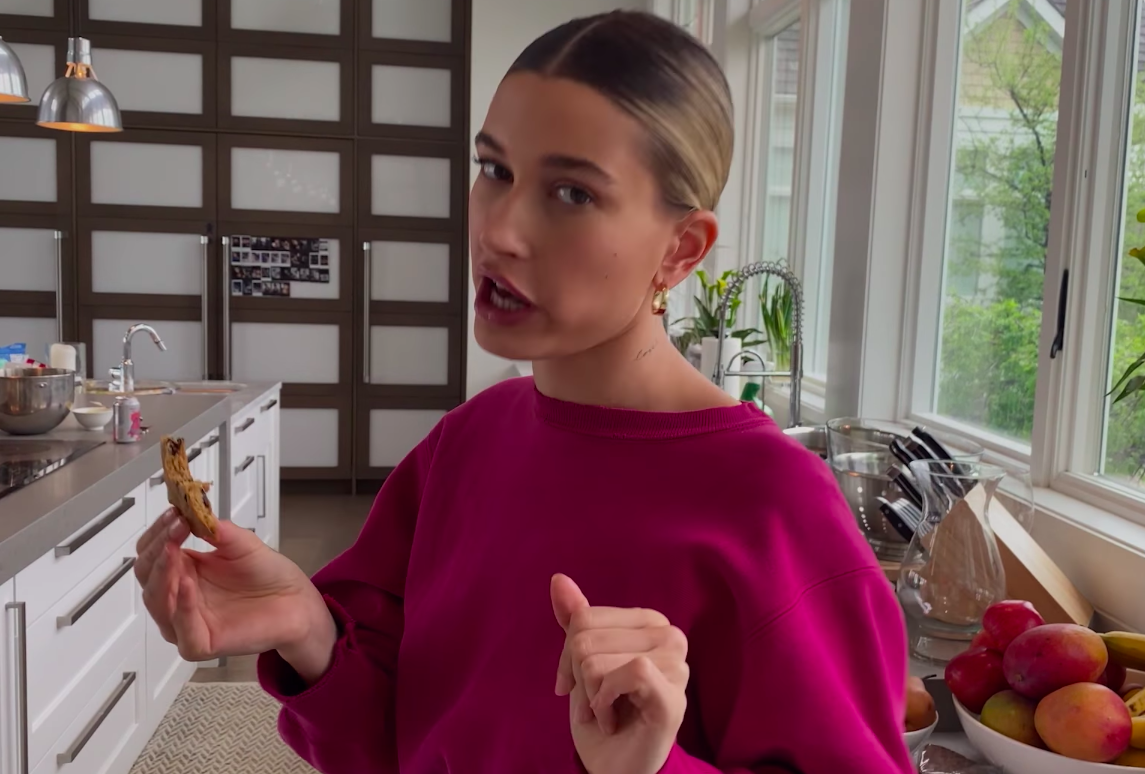 Alright, what's your take on this butter trick? Would you try it out? Or is it just too much butter in an already buttery treat?? Sound off in the comments!