49 Insane Behind-The-Scenes Secrets About The Making Of "Jersey Shore"
That rooftop deck wasn't ACTUALLY on their roof.
1) Snooki once said that the process of filming Jersey Shore was like "being in jail for two months."
2) The cast was allowed only one private phone call per week — the rest had to be filmed for the show.
3) To make sure the cast couldn't communicate off-camera, producers forbade them from writing notes to each other. Say it on camera or GTFO!
4) Each season of the show took anywhere from 30 to 50 days to shoot.
5) The house's famous ~duck phone~ was a random find at a thrift store.
6) You know how the cast was always hanging out on their rooftop deck with the hot tub? That deck wasn't ACTUALLY on their roof — it was on the roof of the T-shirt shop next door.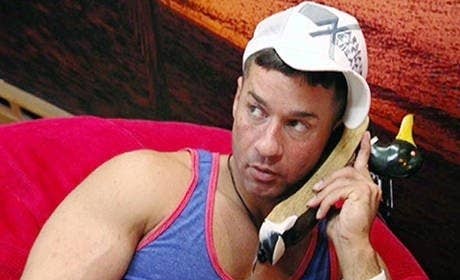 7) Jersey Shore was originally pitched as a competition show about who could live the most "guido" lifestyle. There were even going to be elimination-style challenges relating to fist-bumping and tanning.
8) The original concept was also going to be all men. It wasn't until later on that producers decided to cast women, too.
9) Season 2 of the show almost had an entirely different cast. Producers weren't sure if they wanted to keep the original crew or not, so they actually started assembling an alternate cast just in case.
10) Cast members were required to give producers at least an hour's notice before leaving the house — no spur-of-the-moment trips allowed.
11) And they were never allowed to walk out of the house unless a camera crew was with them.
12) The cast was forbidden from having cell phones while filming, to force them to use the ~duck phone~, which was always being recorded.
13) And while shooting, cast members had basically zero contact with the outside world. Snooki once said, "If the president died, we'd have no idea."
14) The cast wasn't allowed to watch TV, read, or listen to music — forcing them to interact more.
15) Drinking alcohol was one of the few things they WERE allowed to do in the house. According to Snooki, that's why they did so much of it.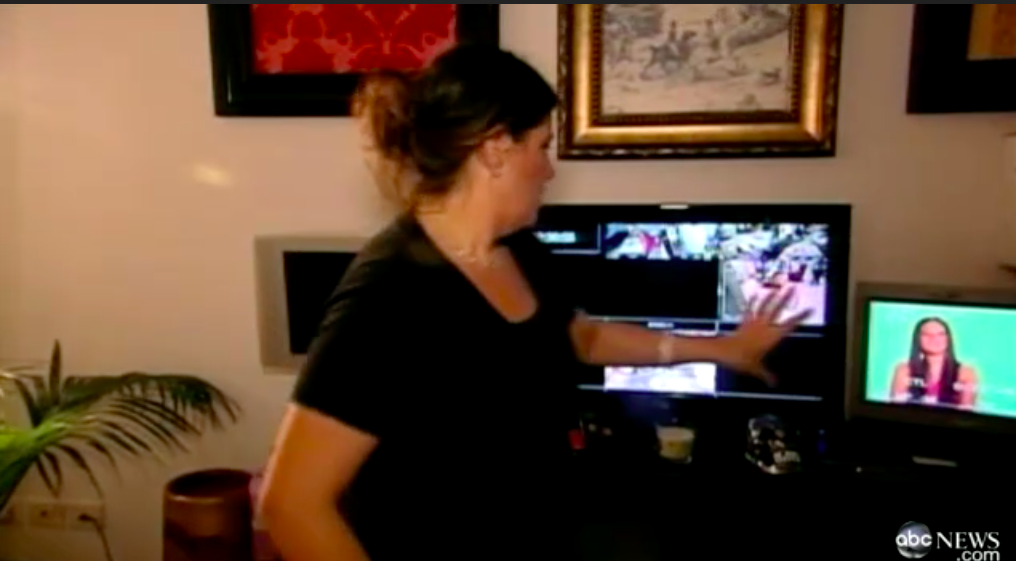 16) Executive producer SallyAnn Salsano actually lived in an upstairs apartment in the cast's house.
17) She kept a 14-camera feed in her living room (pictured above) AND another one in her bedroom, so she could watch the cast at all times.
18) SallyAnn herself was almost an MTV reality star — in 1996, she was a finalist to be on The Real World: Miami.
19) She says she was inspired to produce the show based on her own experiences sharing a Jersey Shore house with friends when she was younger.
20) "People are like, 'You're making fun of them.' And I'm like, 'No, I am them,'" she once said about producing the show.
21) SallyAnn was known for keeping close relationships with the cast members and their families. Snooki's dad used to call SallyAnn all the time while they were shooting, just to check up on his daughter.
22) According to NY Daily News, the cast was allegedly paid just a few hundred dollars per episode for Season 1. But for Season 2, the cast got a big pay raise: $10,000 an episode.
23) By the show's final season, some cast members were allegedly making well over $100,000 an episode. Though it's unconfirmed, Perez Hilton claims that Snooki, The Situation, and Pauly D earned the most: $150,000 an episode.
24) The show itself wasn't the cast's only source of income. At the height of the show's success, they were making up to $50,000 per personal appearance.
25) SallyAnn would sometimes remind the cast that their fame would not last forever, and encouraged them to spend their money wisely.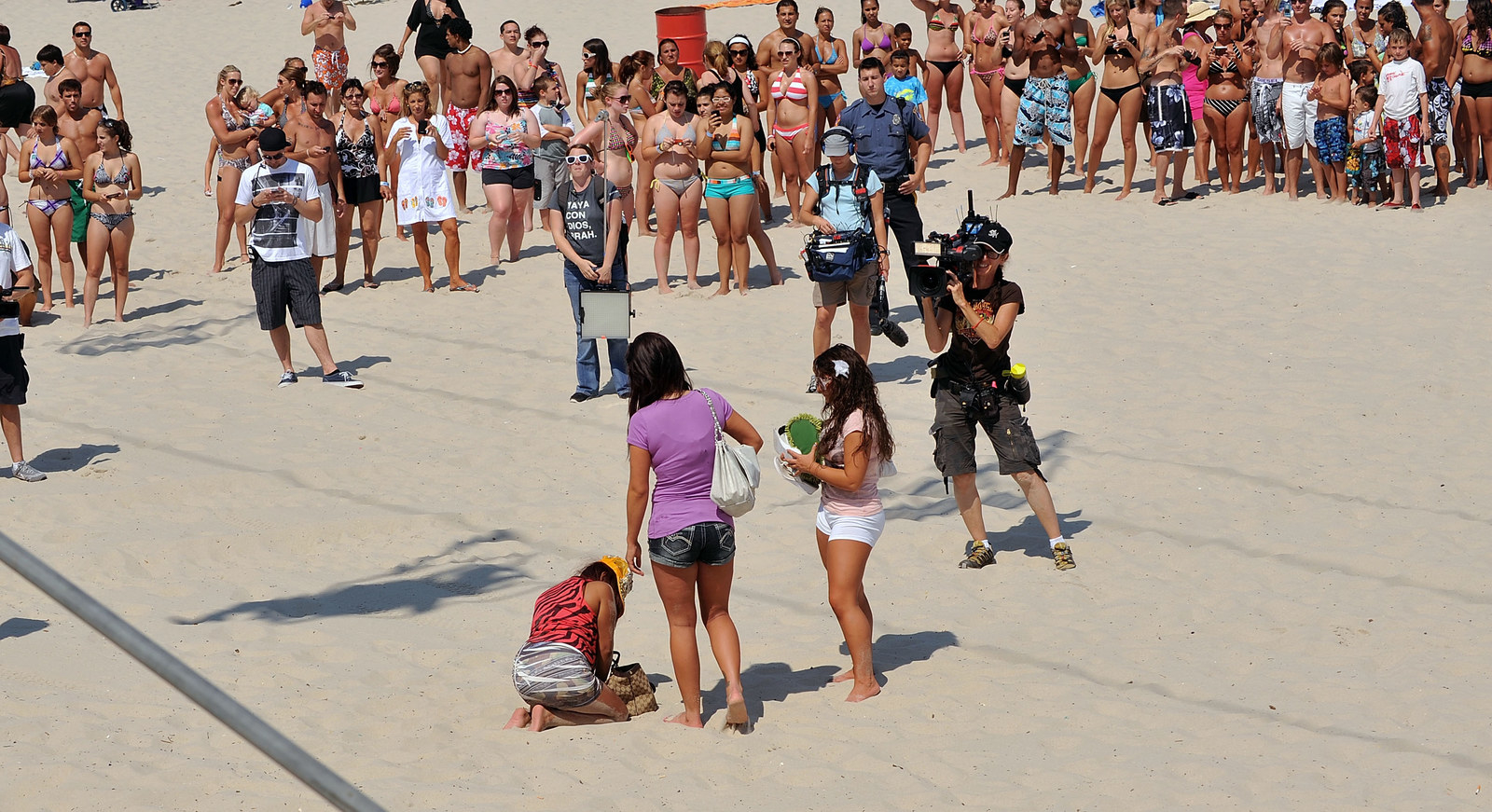 26) The show was shot in Seaside Heights because it was the only city in New Jersey that would allow MTV to film there.
27) After the show became a hit, filming in public proved to be a huge challenge. Wherever the cast went, they would draw massive crowds.
28) A security team was brought on to protect the cast in public and to keep the swarms of people away from them.
29) Police barricades had to be put up around the house to prevent people from trying to enter it. Fans and paparazzi would wait outside the barricades at all hours, hoping to catch a glimpse of the cast.
30) And whenever the cast was working at the T-shirt shop, people would line up for hours to get in. Producers only allowed a few customers into the shop at a time, and each person was instructed to act natural and pretend they had no idea that the person ringing up their T-shirt was, like, very famous.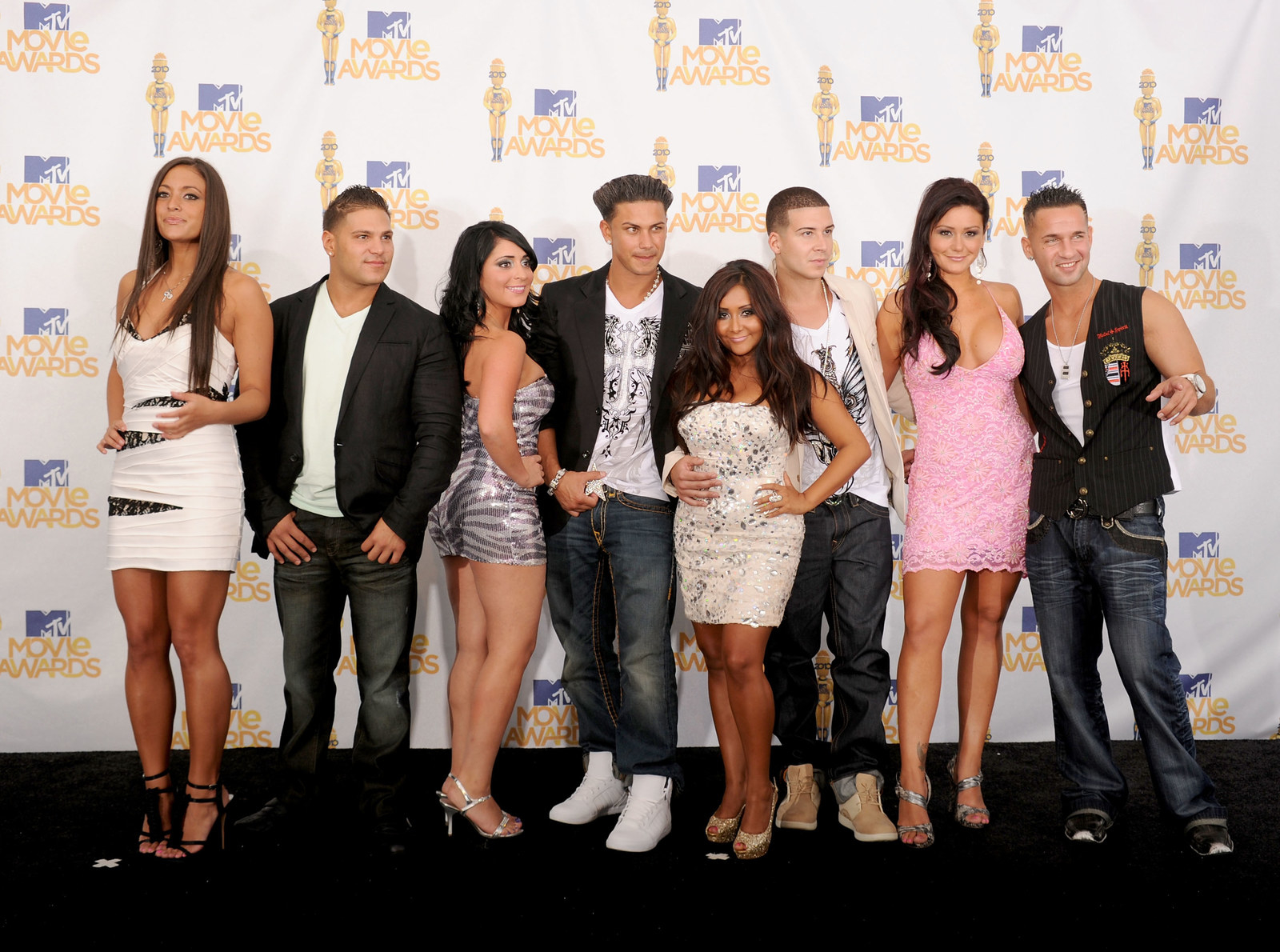 31) While casting the show, producers searched all over the tri-state area and eventually narrowed it down to 12 possible candidates. The final eight were selected from that dozen just ONE DAY before filming began.
32) A casting director claims that when Snooki came in for her audition, she was wearing so much bronzer that "when she filled out the release, it was covered in orange fingerprints."
33) And when Snooki finished her audition, she became an instant favorite among the casting team.
34) Though Snooki says she's proud of the show, she HAS aired some grievances about how it's edited: "They don't show anything but us drinking and hooking up," she told GQ.
35) Deena Cortese, who appeared in later seasons of the show, actually auditioned for Season 1 — and was one of the 12 finalists. Unfortunately, she had to back out of consideration when her grandmother became ill.
36) But Deena was actually good friends with Snooki IRL — they'd spent two summers on the Shore together long before the show came along. In fact, Deena would frequently call Snooki while she was filming Season 1 just to check in.
37) And Deena was eventually offered a spot in the cast, when Angelina Pivarnick left in Season 2.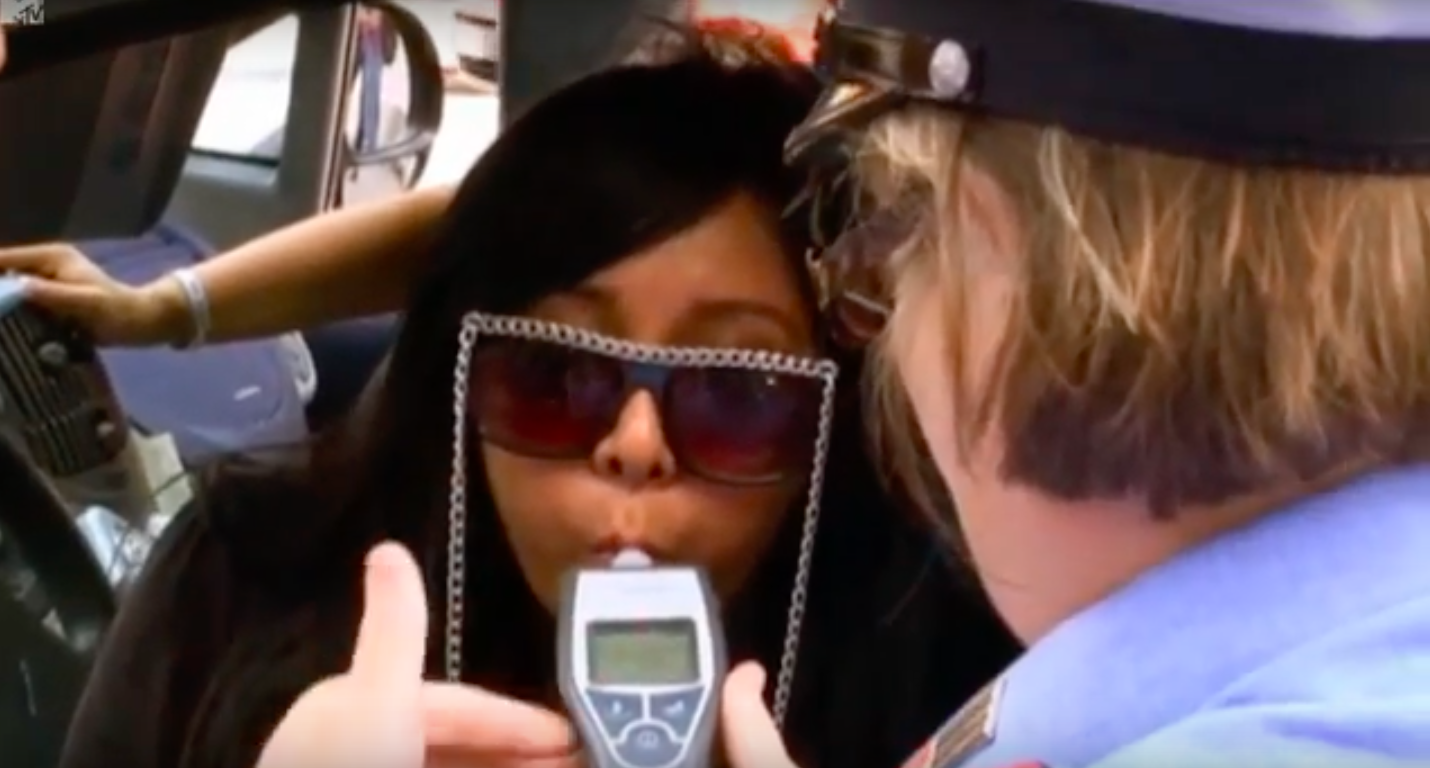 38) When the cast went to Italy in Season 4, audiences saw Snooki get in a minor accident with a police car. But here's one thing the episode doesn't reveal: Those officers were actually the show's private security escort. Oops!
39) The officers had to be taken to the hospital, but were ultimately fine.
40) Snooki lost her international driver's license over the incident.
41) Florence's mayor really didn't want the cast filming in the city's museums, but allowed it when MTV made a donation to a Florentine cultural fund.
42) Their house in Florence was actually a former bank. Producers converted it into an apartment for the show.
43) When a journalist from the Hollywood Reporter visited the apartment, he said he was "startled" by the brightness of it, adding: "The place is lit like a soundstage, with fake windows, 28 fixed cameras in the corners of each room."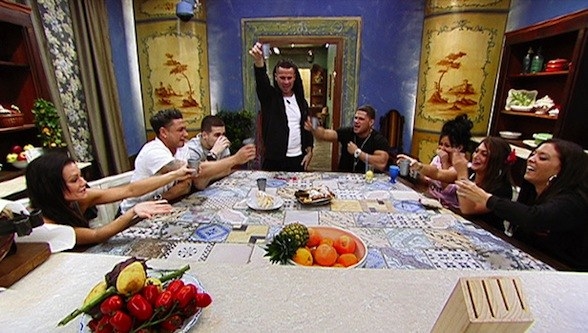 44) While the cast was filming in Italy, MTV decided to greenlight another season. So, without the cast's knowledge, MTV negotiated the deals with their agents and lawyers. Producers were worried that if they told the cast before the deals were done, they would rebel. And since they were all contained in the Florence house with no access to the outside world, it was easy to go behind their backs.
45) The cast was only informed about Season 5 moments before MTV sent out a press release announcing it.
46) "They're gonna hate me," SallyAnn said at the time, since the new deal meant the cast would have no break between seasons.
47) Remember how the Italian flag was painted on the house's garage door? That was inspired by a Shore house that SallyAnn stayed at when she was younger.
48) SallyAnn says the house's decor was designed to match the houses she stayed at growing up: "A Shore house is everyone's old stuff meshed together. No one has a super posh Shore house because it's going to be destroyed by the end of the summer."
49) Even though the show ended five years ago, the house still has all the Jersey Shore props and furniture inside. You can actually rent the house for private events.
And that's all the behind-the-scenes gossip I have for you. Now go forth and GTL like it's 2009!!!