If you watched Even Stevens as a kid, then there's one fact you'll never forget: We went to the moon in 1969.
Ren Stevens' science project turned musical number was truly a DEFINING moment in Disney Channel history. 17 years later (!!!), people are STILL singing it.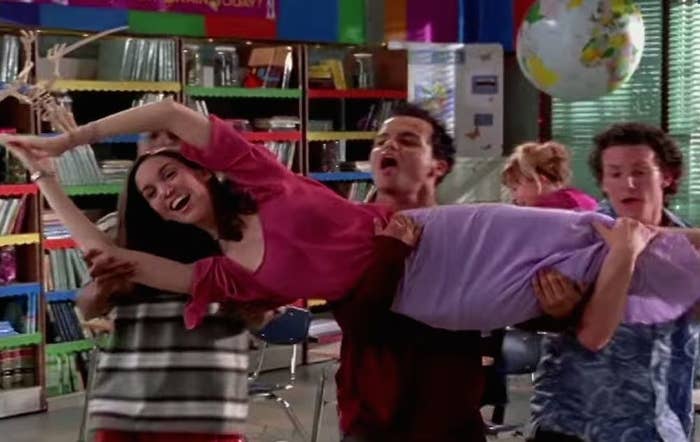 First, she brings out Lauren Frost, who you probably remember as Ruby Mendel, Ren's best friend.
Then we get a special appearance by George Anthony Bell — aka Principle Wexler.
Together, they convert Christy's living room into that fateful science classroom, and with the help of some teens, recreate ALL the iconic choreography.
I never knew how badly I needed this. THIS SONG WILL NEVER LEAVE MY BRAIN.