Emma Watson is speaking out against J.K. Rowling's anti-trans comments and encouraging fans to donate to organizations that support trans people.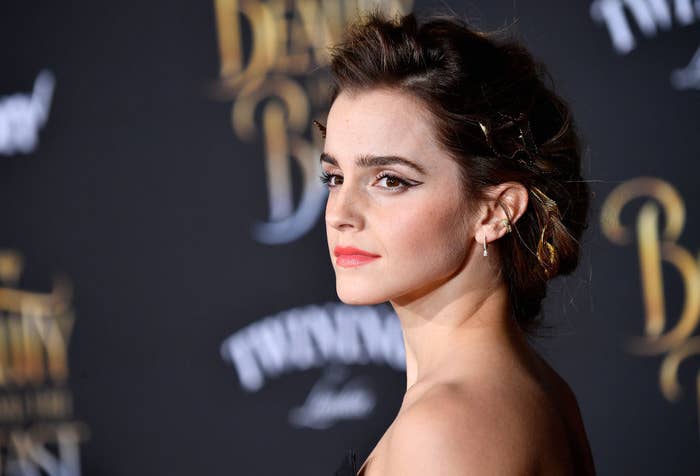 As you've probably heard by now, Rowling has been making headlines this week after tweeting a series of anti-trans messages to her followers. First, she objected to a news article using gender-neutral language to describe menstruation:
When people called her comment anti-trans, she doubled down further in subsequent tweets, saying that "it isn't hate to speak the truth." And in an essay she published today, she tried to justify her anti-trans views, using a whole lot of damaging (and factually incorrect) anti-trans rhetoric.
Well, Emma Watson — who, of course, rose to fame playing Hermione Granger in the Harry Potter movies — just responded to Rowling's remarks on Twitter.
"Trans people are who they say they are and deserve to live their lives without being constantly questioned or told they aren't who they say they are," Emma wrote, adding: "I want my trans followers to know that I and so many other people around the world see you, respect you and love you for who you are."
And she ended her message in the most fitting way possible: by wishing her followers a happy Pride Month.
Emma is not the first Harry Potter star to speak out against J.K. Rowling's comments. On Monday, Daniel Radcliffe published a statement on The Trevor Project's website, saying that he "feel[s] compelled to say something at this moment":
Transgender women are women. Any statement to the contrary erases the identity and dignity of transgender people and goes against all advice given by professional health care associations who have far more expertise on this subject matter than either Jo or I...It's clear that we need to do more to support transgender and nonbinary people, not invalidate their identities, and not cause further harm.
And Eddie Redmayne, who stars in Rowling's Fantastic Beasts series, issued a statement to Variety condemning the author's anti-trans views:
As someone who has worked with both J.K. Rowling and members of the trans community, I wanted to make it absolutely clear where I stand. I disagree with Jo's comments. Trans women are women, trans men are men and non-binary identities are valid.
To learn more about J.K. Rowling's anti-trans controversy — and to get some important facts that she is apparently missing — click here.