This is Niall Horan — pop singer, Irishman, and former member of One Direction (RIP).
Niall stopped by The Ellen DeGeneres Show this week to promote his new solo album, Flicker.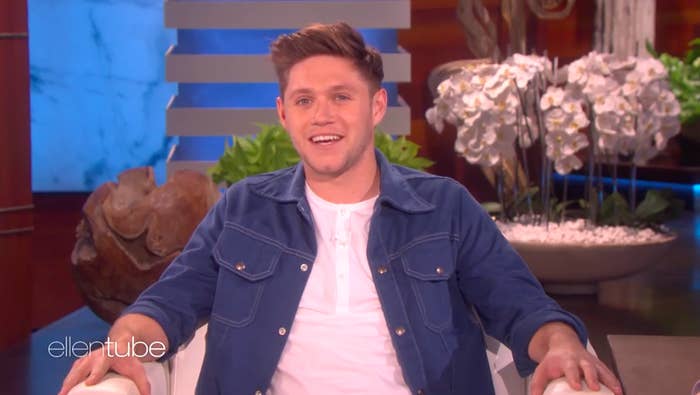 And naturally, Ellen decided to scare the ever-loving shit out of him, because that's just what Ellen does to guests on her show. But this time around, there was a TWIST.
Instead of scaring Niall with a witch or a ghost or something, Ellen chose the scariest possible thing to any former 1D member trying to embark on a solo career: Harry Styles.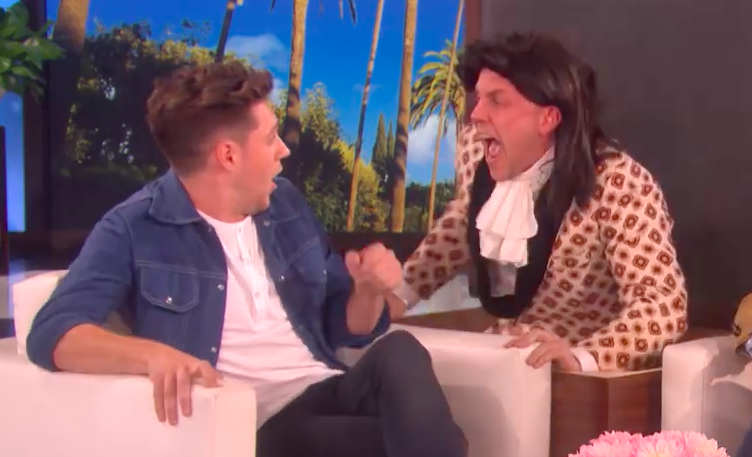 TFW you're trying to go solo but the frontman of your old band pops out of a box to scare you.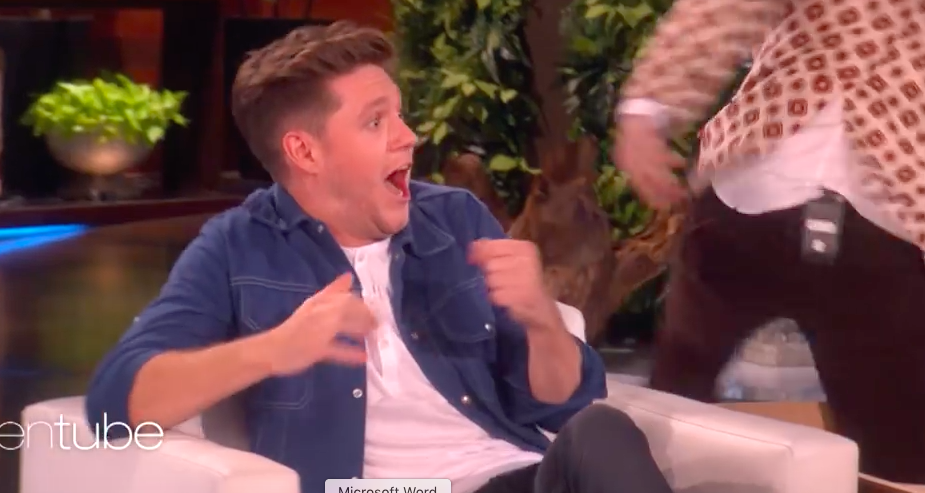 TBH, the dude doesn't even look THAT much like Harry Styles. If anything, he looks like he bought one of those knockoff costumes on Amazon, probably called "British Boy Band Star" or something.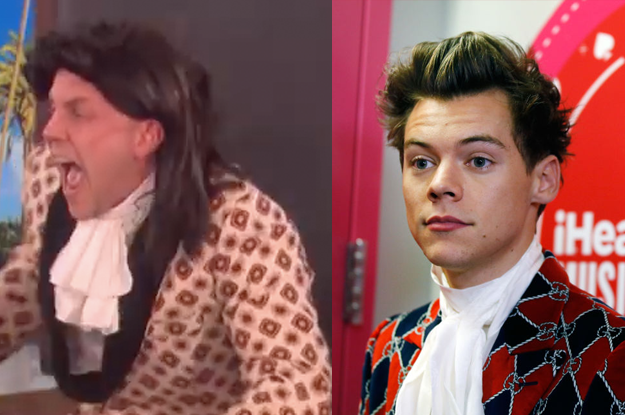 But I digress. Poor Niall!!!