Ellen Asked Reese Witherspoon And Pink If They'd Ever Had Sex In Public And Their Reactions Were Very Different
"I said no follow-up questions."
Okay, so Reese Witherspoon and Pink were guests on The Ellen DeGeneres Show yesterday — and when Ellen got them to play a little game of Never Have I Ever, things got amazingly, adorably awkward.
Ellen started the game with questions about lap dances and faking injuries — nothing too embarrassing. But just when the two ladies were starting to get comfortable, Ellen surprised them with a much more ~scandalous~ question.
Please just look at Reese's face when Ellen asks the question:
Pink, meanwhile, gave no fucks.
And even offered up to Ellen exactly where she'd done it.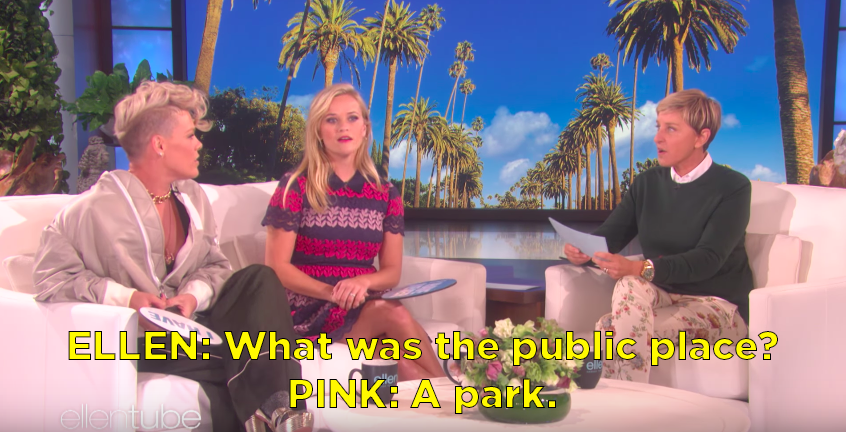 Reese — bless her heart — was a little more shy. She tried to play dumb at first...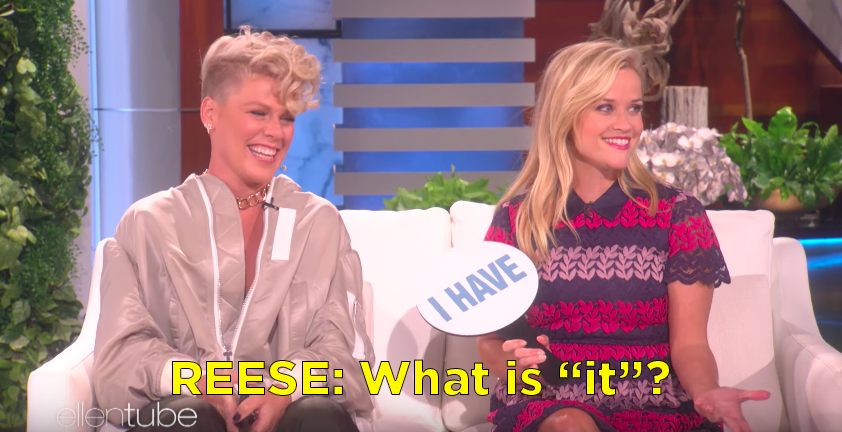 And though she did admit to doing ~it~ in public, she did not want to elaborate further.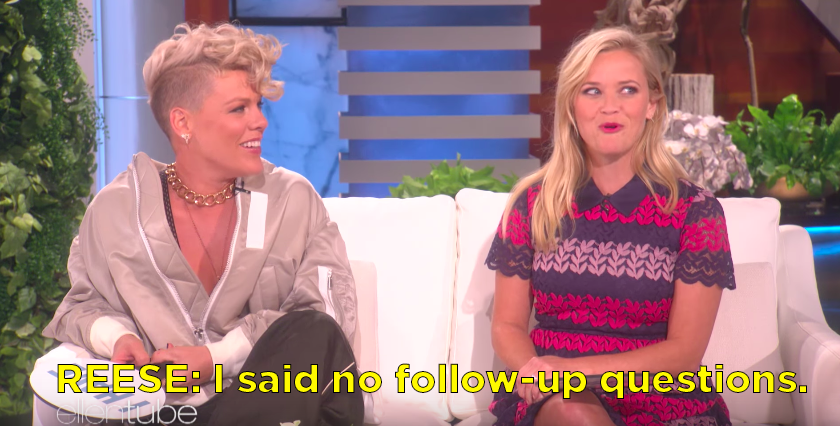 (Ellen, for the record, says she's never had sex in public.)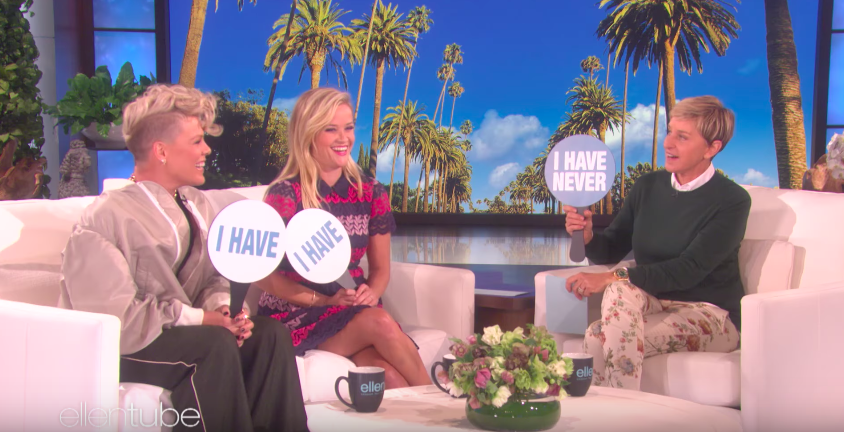 We also learned in the game that both Pink and Reese have snooped through their husbands' phones, and that Reese once hooked up with a dude while other people were in the room in college. Gossip!