Drake Got Busted Mixing Himself A Drink At A Game And It Will Make You Say "Same"
Hey, those stadium beers are EXPENSIVE.
Drake went to a Toronto Raptors game this week, and decided to sneak himself a little ~drink~ at his seat...
But he didn't realize there was a camera pointed right at him — and his reaction when he gets caught is WAY too relatable:
Naturally, the jokes started ~pouring~ in immediately.
So, what was our beloved Drake actually doing with that drink? Well, there are basically two options:
MOST LIKELY: Drake snuck a little booze into the game, and was fixing himself a vodka soda with the Perrier.
ALSO POSSIBLE: He wasn't drinking alcohol, and was truly just pouring Perrier into a paper cup for innocent reasons.
But I'm putting my money on the booze thing. Hey, those stadium beers are expensive. Who HASN'T snuck a lil flask in their sock, at some point or another?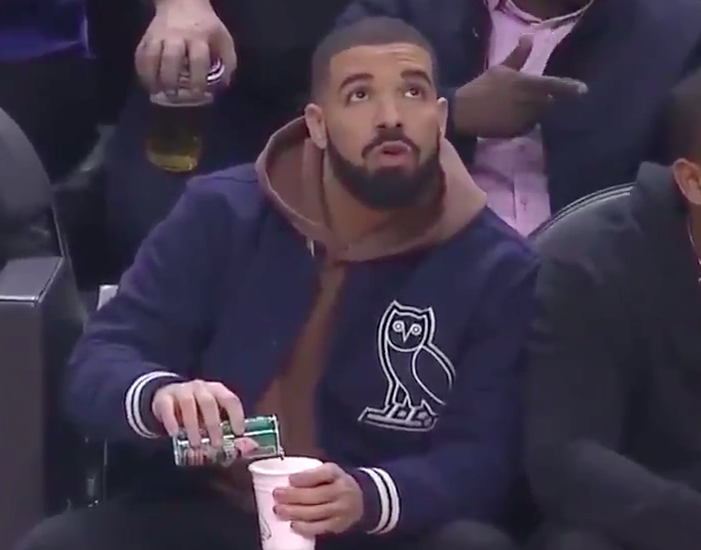 Way to live your truth, Drake.